Free Computer Picks
In 2018 our team of developers set out to create an AI computer system that was smart enough to beat the bookies. It'd been a long road, but finally, we were able to offer NFL Computer picks for the 2019/20 season. Our computer picks performed well above breakeven winning our users (and developers) some real money!
The Sports Geek's computer betting picks have only gotten smarter since then. The computer is now able to predict a variety of sports and find betting value with ever-increasing accuracy. Don't miss out on this revolution of sports betting technology! Bookmark this page to stay up to date with all our latest AI computer picks.
Featured Computer Pick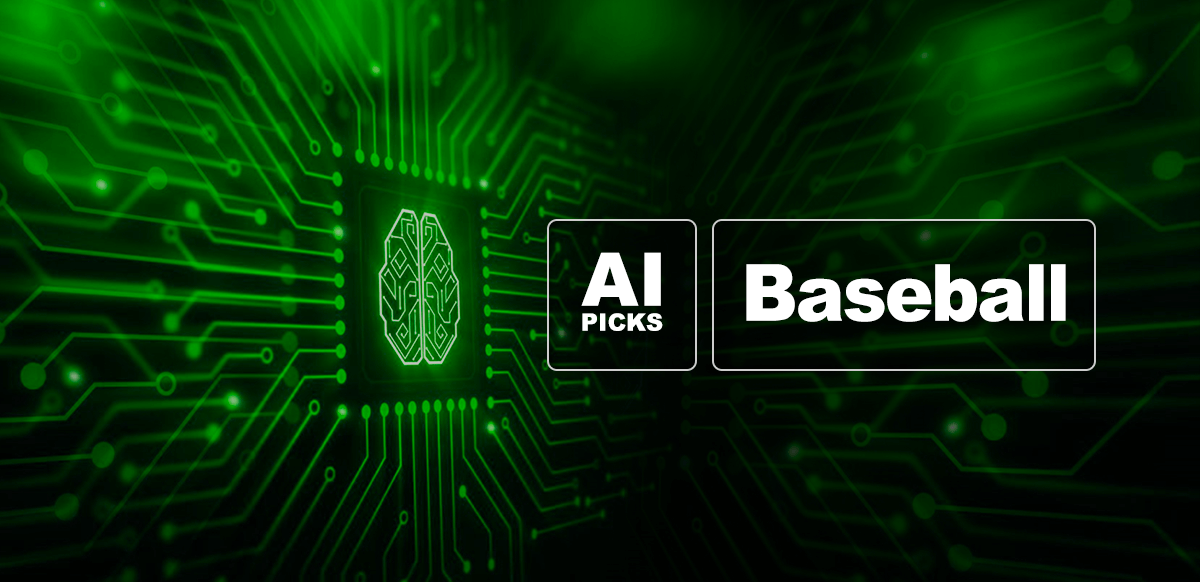 Yankees at Mariners MLB AI Prediction – August 8
MLB Teams Stats Seattle Mariners New York Yankees Runs 4.07 5.33 Hits 7.76 8.22 RBIS 3.91 5.09 Bat AVG 0.228 0.238 OPS % 0.685% 0.754% RE 0.66 1.31 Walks 3.58 3.98 Strikeouts 8.35 9.17 ERA 3.75 3.31 MLB Computer Picks AI Predictions Winner: Seattle Mariners Total Score: 7½u MLB Odds - Courtesy of BetOnline Teams SP/RL ML Total Ne...
Read More
Filter Our Latest AI Betting Picks
About Our Computer Betting Picks
Our computer picks are made by an algorithm that uses AI to collect and scrutinize data, then predicts which outcomes have the highest probability of occurring. While the exact statistics and calculations our algorithms use are proprietary information, here are some of the variables included in our analysis.
Recent and Historical Data
At the most basic level, our computer predictions consider stats like wins/losses, scoring data from previous games, results against common opponents, and historical records in head-to-head matchups.  Depending on the sport, this category includes things like yards per game (NFL), ERA (earned run average), and three-pointers attempted per game (NBA). It's the easily accessible league stats for the current season.
Simulated Games
To determine the most likely outcomes for our computer picks, we sim games tens of thousands of times using our algorithms. Due to variance, these simulations produce a range of different potential outcomes. The sim results that occur most frequently have the highest probability of happening in real life.
Advanced Metrics
The best computer predictions utilize a wide range of advanced metrics in their calculations. Without going into specifics, algorithms use analytics to find patterns and meaning in complex sets of data. Our AI may find obscure stats that highly correlate to winning.
Advanced metrics are different for each sport, but they almost always add context to a player's numbers by taking things like efficiency into account or highlighting empty stats with little to no bearing on the outcome of games.
Our calculations also include detailed data for individual players. For example, how many of an NFL wide receiver's catches occurred on the left side of the field. Then they'll break down the catches by distance and the down on which they occurred. Finally, all the wide receiver's advanced stats will be calculated and compared to an equally robust data set for the opposing cornerback.
As the algorithm continues to grow and consider each one-on-one matchup, the predictions become more accurate.
Latest Trends
It's important to weigh the most recent performances more heavily, especially if there's a trend developing. Let's say a team has 25 wins and 9 losses. You could compare that overall record to their opponent's and assume the side with more wins is better, but that may ignore crucial context.
What if that 25-9 squad recorded 8 of those losses over the last two weeks? Or maybe they entered the season without a star player and lost their first 7 games and have since been on a 25 to 2 run. Doesn't that added context reframe your expectations for upcoming performances?
Betting Value
Beyond merely predicting the outcomes of games, our computer picks also consider those predictions in relation to the betting odds. To find value, you want betting lines with implied probabilities lower than the actual likelihood of the outcome occurring. For example, +200 moneyline odds can be converted to an implied probability of 33.3%. If, after running all the simulations, our algorithm determines that the team listed at +200 actually has a 45% chance of winning, that bet holds value.
As such, there are times when the less probable outcome is the smarter bet, due to the betting odds. Our models take all of this into account to consistently give readers the best chance to win money playing our computer picks long-term.
Types of Computer Picks
We've trained our AI to handicap a wide variety of sporting events, allowing us to publish multiple computers picks each day. Here are some of the leagues and promotions for which our algorithms make predictions.
NFL Computer Picks
The National Football League (NFL) is arguably the US's most beloved professional sport and drives an enormous amount of action to NFL sportsbooks online. We publish computer picks for every game. The breakdowns include predictions for the winner – straight up and against the spread — and the total score (under/over).
NBA Computer Picks
The National Basketball Association (NBA) is another online betting favorite. Basketball's fast pace, high rate of scoring, and a long season combine to produce a wealth of data for our AI to explore. The algorithm takes that information and generates AI picks for each game's winner, whether they'll cover the spread, the total score, and the current odds at the top NBA betting sites.
MLB Computer Picks
Major League Baseball (MLB) is the birthplace of "Moneyball" and offers the most robust data sets with which to analyze games and make predictions. Every minute movement and outcome is tracked and recorded. Our AI collects and analyzes multitudes of variables – including the latest odds at MLB betting sites — in order to keep churning out reliable computer picks predicting the winner and the total score of each game.
NHL Computer Picks
The National Hockey League (NHL) is another major sport for which we're able to produce reliable AI computer picks. Hockey is extremely fast-paced with high levels of variance when it comes to shots on goal. However, players can still find an edge over NHL betting sites with strong statistical analysis – our computer's specialty!
NCAA Computer Picks
We also publish picks for collegiate sports such as NCAA football and basketball. College basketball's March Madness tournament is the most heavily bet-on sporting event all year. However, college football is a juggernaut for NCAA betting sites as well.
UFC Computer Picks
The Ultimate Fighting Championship (UFC) is the pinnacle of mixed martial arts promotions, producing dozens of cards per year and providing tons of action for UFC betting sites.
Our AI predictions include the fight's winner and method of victory (decision, submission, or (T)KO). The algorithm behind the computer picks considers competitors' records, recent performances, and numerous stats like
takedown percentage,
takedown defense
strikes landed per minute,
strikes absorbed per minute, and
the average number of submissions per 15 minutes in the octagon.
Frequently Asked Questions
Computer picks are published on most days, depending on the season. When the NBA and MLB seasons are in progress, we'll often see multiple AI posts per day in accordance with their crowded schedules.
We publish computer predictions for the National Basketball Association (NBA), NCAA basketball, the National Football League (NFL), NCAA football, Major League Baseball (MLB), National Hockey League (NHL), and the Ultimate Fighting Championship (UFC).
That depends on the sport and the number of games being played. Our algorithms generate three computer picks for every NBA game (winner, point total, and point spread) and two for each MLB matchup (winning team and total points). You might find anywhere from 2 to 20 free picks on a given day.
Of course not! There's no such thing as a "sure thing" in sports. However, our algorithms can give you the edge you need to be profitable long-term. If you keep making educated picks that prioritize betting value, the math will eventually work out in your favor.