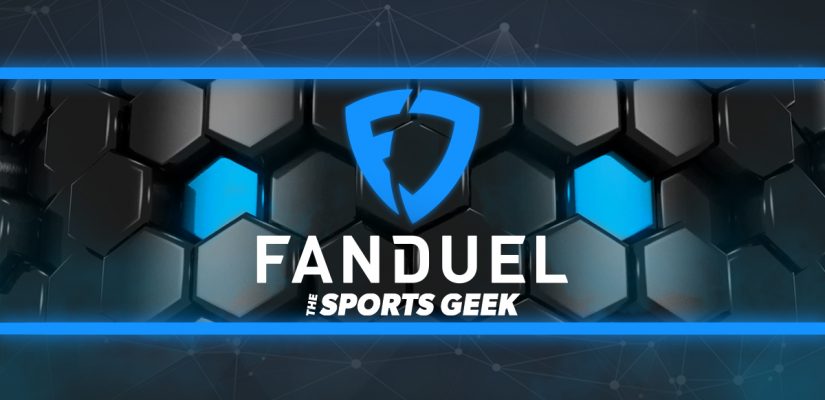 It was a low-scoring slate last night, but our lineup was more than good enough to cash in GPPs as hot streak continues.
He didn't earn the win, but Gerrit Cole had a nice night. He hurled six innings of two-run ball to go along with 10 strikeouts against the Rays. A win would have been nice, but Cole got little support from his offense as the Yanks dropped that one 4-2.
Our Indians stack was excellent as the Tribe pounded the Pirates last night. Carlos Santana homered and drove in three runs while Jose Ramirez stole two bases and scored a pair of runs as well. Franmil Reyes singled, walked and scored a run, but unfortunately Francisco Lindor went 0 for 5 and held the lineup back a little bit in the process.
We got some power from our Dodgers stack as well. Both Max Muncy and Joc Pederson played long ball in that one. That said, AJ Pollock was held to a single while Austin Barnes didn't start. I simply pivoted to Keibert Ruiz to complete the Dodgers stack, although his single was all of the production he brought to the table.
Nonetheless, it was another profitable night as we turn our attention to tonight's eight-game main slate.
FanDuel MLB DFS Picks – August 20, 2020
P – Shane Bieber (CLE) – $12,000 vs. PIT
There's some interesting pitching options on this slate with the likes of Bieber, Sonny Gray, Clayton Kershaw, Dinelson Lamet and Jose Berrios going for their respective clubs tonight. Truthfully, a case can be made for any of those names, but I am going to pay up for arguably the best pitcher in the league this season in the form of the Indians' Shane Bieber.
For one, Bieber's matchup is fantastic. He takes on a Pirates team that ranks dead last – by a wide margin – with a .242 wOBA on the season against right-handed pitching while their elevated K-rate of 24.4% versus righties barely sits outside of the bottom 10 of the league.
That said, Bieber brings plenty of strikeout potential on his own. The right-hander has posted a massive 14.02 K/9 on the season to go along with his 1.30 ERA/2.13 FIP and his 2.07 SIERA is just a fantastic figure.
At this rate, Bieber is going to take home the AL Cy Young Award. For tonight, however, we should simply pay up for this services in an elite matchup against the lowly Pirates.
C/1B – Mitch Moreland (BOS) – $3,300 vs. BAL
The Red Sox and Orioles renew hostilities tonight at the hitter-friendly confines of Camden Yards in Baltimore.
Boston takes on Orioles right-hander Asher Wojciechowski in this one, a pitcher who hasn't been terrible this season, but certainly not great, either. He'll enter this one sporting a 4.34 ERA, but also a 5.93 FIP. He's benefited from a low .224 BABIP against while his 81.3% left-on-base rate is an elevated number. He's put forth a 4.53 SIERA as well, but I'm looking at his low 36.5% ground-ball rate this season and tiny 29.4% career mark as a bad omen in this ball park. It's no surprise to see him allowing homers at a 2.41 HR/9 this season, but also a huge 1.90 mark for his career. He owns a less than stellar 4.97 ERA in his career at Camden Yards and also a 2.48 HR/9 at this venue, so look for the Red Sox to power up in this one.
Power hasn't been an issue for Moreland this season as he's homered six times this season and owns a massive .457 ISO in the process. Against righties, he's posted a cool .553 ISO, 1.327 OPS, .525 wOBA and 238 wRC+ while he's long been a righty-killer which is why he almost exclusively starts against right-handed pitching.
Add it up and Moreland has some big-time power potential in this matchup.
2B – Kike Hernandez (LAD) – $2,500 vs. SEA
With the high-priced Bieber headlining this lineup, we'll have to dig for some value and I believe we'll get that with a low-cost three-man Dodgers stack that has plenty of potential against left-handed Yusei Kikuchi and a brutal Mariners bullpen.
Kikuchi struggled mightily in his first tour of North American baseball last season as he posted a 5.46 ERA/5.71 FIP on the season, and he's not off to a great start this time around with a 5.28 ERA in his three starts this season. That said, he owns a 2.23 FIP and 3.00 xFIP as he's due for some positive regression in his left-on-base rate of just 55% and he hasn't allowed a homer in his 15.1 innings this season. Still, that homerless streak will end sooner than later while his ground-ball rate of 57.5% is due to regress as well as he posted a small 44% ground-ball rate last season in a far greater sample size.
Hernandez enjoyed a big night on Opening Day for the Dodgers, but hasn't done a ton since. He homered as part of a 4 for 5 night against the Giants with five of his eight RBIs on the season came in that one. He homered after entering the game as a pinch-hitter three nights back, but it's his numbers against left-handed pitching that I like.
For his career, he's hit lefties for a .213 ISO, .825 OPS, .350 wOBA and 122 wRC+. Even in a down 2020 season so far he's posted a strong .211 ISO versus lefties, so let's roll with a low-cost Hernandez at the keystone tonight.
3B – Rafael Devers (BOS) – $2,800 vs. BAL
Devers broke out in a big way last season while putting up some MVP-caliber numbers that included 32 homers and a .244 ISO to go along with a .311/.361/.555 slash line and 132 wRC+.
However, he came out of the gate extremely slow this season and is hitting just .231 with three homers, a .176 ISO, .294 wOBA and 81 wRC+ on the season.
That said, he's heating up at the moment. He's recorded at least one hit in six of his last seven games, but is also 6 for 9 with two doubles, a homer, three runs scored and four RBI over his last two games.
While he's struggling mightily against lefties, Devers has still been good against righties as he has posted a powerful .241 ISO against them with a .786 OPS, .329 wOBA and 105 wRC+ on the season. The lefty-swinging youngster crushed righties for a .278 ISO, .996 OPS, .407 wOBA and 153 wRC+ a season ago as well.
Devers certainly appears to be in a fantastic matchup to stay hot in this one tonight.
SS – Chris Taylor (LAD) – $2,500 vs. SEA
Another low-cost Dodger who is in a nice matchup tonight is Taylor who brings some pop and stolen base potential into this one.
In 2017, Taylor clubbed 21 homers before posting 17 homers in 2018 and 12 in 2019. He posted an ISO figure of at least .190 in all three of those season and owns a solid .175 career mark. No one is going to mistake him for a consistent home run threat, but he also doubled at least 29 times – and as many as 35 – in each of those three seasons as well.
His career-best 2017 season also included 17 steals while he's swiped another 17 over the last two seasons. So far this season, Taylor has swiped two bases while Statcast ranks his top sprint speed in the league's 87th percentile. Of course, the stolen base upside is mitigated with a lefty on the mound, but Kikuchi allowed eight steals in his 161.2 innings last season – an elevated number for a left-handed pitcher.
He's fared better against righties this season, but Taylor's career splits are extremely similar against both lefties and righties.
Let's give the cost-efficient Taylor a shot to positively regress in the power department while potentially netting us a stolen base in this matchup.
OF – Alex Verdugo (BOS) – $2,700 vs. BAL
To me, Verdugo appears to be one of the better plays on this slate and coupled with his price, he's perhaps my favorite player on this eight-game slate tonight.
For one, he's hitting in the leadoff spot for the Red Sox in this one. For a team projected to score a very healthy 5.2 runs, that's a big plus. Secondly, he's enjoying an excellent season so far, especially against right-handed pitching.
Verdugo enters this one hitting .284 with five homers, two steals, a .247 ISO, .887 OPS, .372 wOBA and 134 wRC+ on the season. All the young outfielder has done is tattoo right-handed pitching for a massive .362 ISO, 1.025 OPS, .417 wOBA and 165 w RC+ to this point. He's done so with a more than reasonable .313 BABIP while he's making hard contact 44.4% of the time against righties.
Wojciechowski doesn't allow a ton of steals with just four allowed over his last 101 innings from 2019 and 2020, but there's still some stolen base potential here along with the wonderful power we're getting at an excellent price tonight.
OF – J.D. Martinez (BOS) – $3,500 vs. BAL
Completing our four-man Red Sox stack tonight is Martinez, hopefully. Keep an eye on the confirmed lineup as we approach lock, but know that Martinez left Tuesday's game with dehydration, didn't play last night and is listed as day-to-day at the moment. My guess is he gets back into the starting lineup tonight, but it's something to monitor moving forward.
I'm certainly hoping he's in the lineup tonight as he's been turning things around at the plate. He's homered just twice on the season, but would enter this one riding a five-game hit streak and notched an RBI double before exiting on Tuesday.
He's an absolute lefty killer and owns better numbers against lefties this season, but has clearly flashed plenty of power against righties in his day as well.
If you wanted, it's possible to get Xander Bogaerts in this lineup in the utility spot as he's enjoying a better season than Martinez – and he's definitely the pivot if Martinez misses this one tonight – but Bogaerts is also struggling mightily versus righties so far this season. He'll get it turned around, but my pick of the two remains Martinez is he gets the starting nod in this one.
OF – AJ Pollock (LAD) – $2,900 vs. SEA
Pollock didn't do much for us when we rostered him a couple nights back, but I very much like him in this matchup.
He's had a big season so far as he's hitting .282 with five homers, two steals, a .333 wOBA and 136 WRC+ on the season. His splits are fairly even on the year as he's hit .304 with a .261 ISO, .870 OPS, .362 wOBA and 133 wRC+ against lefties and one of his two steals have come off a lefty as well.
That said, the bat has generally been superior versus lefties in his career as well. He's posted a .223 ISO, .836 OPS, .354 wOBA and 119 wRC+ against southpaws in his career, all of which are superior to his figures against righties.
I noted earlier that I liked the matchup versus Kikuchi, but I also like the Dodgers' chances of teeing off on a Mariners bullpen that ranks 29th with a 6.34 ERA, 28th with a 5.85 FIP and dead last with a 5.71 BB/9 on the season. This stack's upside actually improves once Kikuchi exits this one, but I expect damage off of him as well.
UTIL – Mark Canha (OAK) – $2,700 vs. ARI
The A's make for a solid stacking option tonight as well as they take on the D-backs and left-hander Alex Young, but with Young not fully stretched out as a starter, the A's will see a good chunk of a D-backs bullpen that hangs around the bottom 10 of the league.
While Canha is a one off here, I like the upside. Last season, Canha raked lefties for a .229 ISO, .801 OPS, .343 wOBA and 117 wRC+ on the season. This year, he's mashing lefties for a .429 average, .286 ISO, 1.241 OPS, .499 wOBA and 228 wRC+ in his small sample.
He actually hit righties better last season, but Canha has hit left-handers for superior power in his career, posting a .207 ISO against southpaws versus a .196 mark against righties. Not a huge difference, but there is certainly some power potential here.
He homered in last night's game against the D-backs, giving him two homers over his last five with a triple in that time as well. There's plenty of utility-spot options in this price range, but with Canha projected to hit cleanup for an A's team with a projected 5.1 run total tonight, I'll take Canha and look for him to power up in this matchup tonight.