If you've never watched a tennis match before, we definitely recommend you plan a day to do so. It's a fast-paced sport that's very entertaining to watch, which is why plenty of fans bet on tennis online. If you want to add an extra element of fun while watching, then check out some of the top-rated tennis apps for real money.
You'll get a chance to win some extra cash while betting on your favorite players. Any of the sports betting apps listed below will have plenty of wagering options for you to choose from, so you can go ahead and get started right now!
If you would rather learn a little bit more about real money tennis betting apps, then continue reading this detailed article on the subject. This will leave you better prepared to sign up and become a successful sports bettor.
The Best Tennis Betting Apps and Why They're Great
We decided to break down the best tennis betting apps into a few different categories to make it easier to see their strengths. Learn about the best betting apps for odds, banking options, and bonuses here.
Tennis Betting App with the Best Odds and Lines: SportsBetting


Finding good odds and lines is vitally important if you want to make a profit while betting on tennis. That's why we often find ourselves coming back to SportsBetting.ag. Their odds and lines are often better than their competition, so we have the best chance of winning money when betting here.
Best Tennis Betting Apps for Bonuses: MyBookie


MyBookie has a wonderful selection of bonuses for their players. They have welcome bonuses, mid-week bonuses, weekend bonuses, and more. There are currently 13 bonuses available, which is way more than their competition. Here's the complete MyBookie bonus list:
Double Your First Deposit
10% Cash Bonus up to $200
150% Cash Bonus up to $750
25% Sports Bonus up to $500
25% Sports Reload Bonus
8% Horse Rebate
250% Referral Bonus
Weekday Reload Bonus
Rebate Special Monday
Free Spin Wednesdays
Raffle Thursdays
Pick 'em Bonus Fridays
Casino Bonus Weekends
Best Tennis Betting Apps for Banking Options: Bovada


Bovada offers a great selection of banking options including cryptocurrencies, credit cards, and e-wallets. Here's a comprehensive list of every banking method that Bovada currently accepts:
Bitcoin
Bitcoin Cash
Litecoin
Mastercard
Matchpay
Paypal
Venmo
Visa
Vouchers*
Zelle
*Distributed by Bovada
All cryptocurrencies come free of fees and all other banking methods come with very minimal fees. Their processing times vary, but most are processed within 24 hours, if not sooner.
Other Useful Apps for Tennis Bettors
Questions We Ask When Assessing the Best Tennis Betting Apps
Listen, we spend hours sifting through real money tennis betting apps in order to find the best ones, and we don't take this task lightly. Here are some of the questions we ask ourselves as we go through each app.
Are They Trustworthy?
Trust is key. We have to be able to trust the sports betting apps we put on our list of recommendations. That's why we read hundreds of user reviews to see if there are any red flags to be concerned about. We look at their history to see how long they have been operating for and investigate any scandals they may have been a part of in the past.
If any of the tennis betting apps we assess give us a reason to doubt their ability to be trusted, then we won't even consider putting them on our list of recommendations.
How Efficient Is Their Customer Service Team?
Another very important thing we assess while reviewing tennis apps for money is their customer service team. We expect their customer service agents to be well-trained and be able to assist us in a timely fashion. We also expect them to be kind and compassionate while dealing with us, as we want to be spoken to kindly.
Do They Have Ample Betting Options?
Nothing is worse than having a bet in mind that you want to place then not being able to place it because the real money betting apps you're using don't offer those types of bets.
You don't have to worry about that when using the tennis betting apps we recommend!
They offer all of the standard types of bets like totals and parlays along with harder-to-find bets like specials or permutation bets.
Top Tennis Players To Bet Money On
We want you to be successful on your sports betting journey, so we have decided to point out the top singles tennis players in the world, according to tennis.com.
Association of Tennis Professionals
| Ranking | Name | Country |
| --- | --- | --- |
| 1 | Novak Djokovic | Serbia |
| 2 | Daniil Medvedev | Russia |
| 3 | Stefanos Tsitsipas | Greece |
| 4 | Alexander Zverev | Germany |
| 5 | Andrey Rublev | Russia |
| 6 | Rafael Nadal | Spain |
| 7 | Matteo Berrettini | Italy |
| 8 | Dominic Thiem | Austria |
| 9 | Roger Federer | Switzerland |
| 10 | Casper Ruud | Norway |
Women's Tennis Association
| Ranking | Name | Country |
| --- | --- | --- |
| 1 | Ashleigh Barty | Austria |
| 2 | Aryna Sabalenka | Belarus |
| 3 | Karolina Pliskova | Czech Republic |
| 4 | Iga Swiatek | Poland |
| 5 | Barbora Krejcikova | Czech Republic |
| 6 | Garbine Muguruza | Spain |
| 7 | Elina Svitolina | Ukraine |
| 8 | Sofia Kenin | USA |
| 9 | Maria Sakkari | Greece |
| 10 | Belinda Bencic | Czech Republic |
Banking Methods Available at Tennis Betting Apps
You can find a large selection of banking methods at real money tennis betting apps. Here's a list of options we see offered the most.
Type
Examples
E-wallets
EcoPayz
Neteller
Paypal
Skrill
Venmo
Zelle
Cryptocurrencies
Bitcoin
Ethereum
Litecoin
Tether
Credit Cards
American Express
Chase
Discover
Mastercard
Visa
Other
Bank Transfer
Checks
Vouchers
Each site has its own list of banking options though, so make sure to check the specific sports betting app you're planning to sign up for.
What Bets Can I Place on Tennis Betting Apps?
Real money tennis betting apps have numerous options when it comes to the types of wagers they offer. We'll briefly outline four of the most popular bets for you below.
Money Line Wagers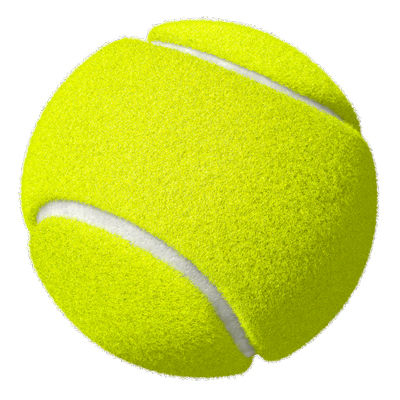 This is a great bet to place if you're a beginner with limited betting experience, as these wagers are as simple as they come. In tennis, you are betting on who you think will win the match. If the player you selected to win actually comes in first place, then you get paid. If they lose, then you'll forfeit your entire bet amount.
Futures
Futures in tennis are typically placed at the start of the season and are on who will win the final championship at the end of the season. These are particularly challenging because players who look promising at the start of a season could easily experience a long losing streak or even suffer from an injury later on in the season. This unpredictability factor associated with futures is what makes the payouts so high.
The following are the four biggest tennis events on the calendar every year. In most cases, tennis betting sites will offer a wider variety of options due to the increased interest in those events.
Parlays
Parlays are another type of bet that can be on the difficult side. Parlays in tennis typically involve betting on the winners of the next five matches. Each individual bet makes up one parlay, so if even one of your selections is incorrect, you forfeit the entire bet. We'll note that you can potentially get an enormous payout with these types of bonuses, so they can certainly be worth it.
Proposition Bets
Proposition bets are really fun bets to place because they can be on just about anything. They are practically impossible to predict, but they add a little excitement to the betting experience. Here are a few examples of possible proposition bets:
Which player will score first in this match?
What round of the tournament will a specific player be eliminated in?
Which player will receive the first fault?
Will this match end in a tie?
Tennis Betting App Compatibility
iPhone Tennis Betting Apps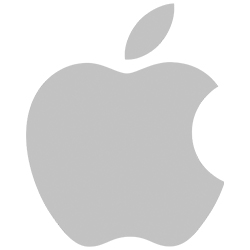 Apple essentially single-handedly ushered in the era of smartphones. So, it should be no surprise that just about all of the best online tennis betting apps that pay real money in the industry operate on Apple's software, iOS. If you have an iPhone or an iPad, you can download just about any viable betting app right to your device and use it as you wish. 
Every app recommended on this page is compatible with iOS, which should make things easy for you Apple users.
Android Tennis Betting Apps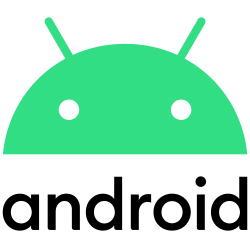 If you're not an Apple devotee, chances are good that you instead utilize an Android device. While fewer apps are compatible with Android's software than with Apple's, the vast majority of the best tennis betting apps will work on your Android, too. 
As is the case with Apple-friendly apps, all sites recommended here will also be compatible with Androids. Sites want to cast as wide a net as possible when it comes to attracting customers, so most online betting sites make sure their corresponding mobile apps work on a variety of different operating systems.
Types Of Bonuses Offered on Tennis Betting Apps
This is one of our favorite sections to write about because we're going to reveal to you the different types of bonuses that could be offered at apps for betting money on tennis. We urge you to take advantage of any of the bonuses the app offers, as long as they come with reasonable wagering requirements.

Welcome Bonus
Almost every sports betting app we've ever come across has had some kind of welcome bonus for new bettors. This typically involves receiving a large sum of free bets after you make your first deposit and initial bet. It's always helpful to have those free bets early on, as they give you some wiggle room in your budget as you learn how to make successful bets.
Mid-Week Bonus
Does Wednesday seem to drag on forever? Does it feel longer than other days because you want it to be Friday? Well, that's where mid-week bonuses come in. They are there to give you something to celebrate halfway through the week. These bonuses are typically small in size, but they will help boost your bankroll and possibly provide a free bet or two.
Weekend Bonuses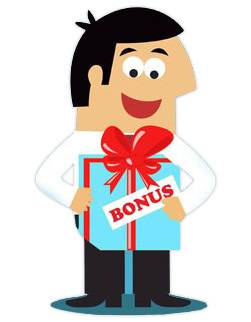 As if weekends were not exciting enough already, many tennis betting apps will also give you a bonus when you place bets on the weekend. Again, these bonuses are on the smaller side, but we believe that every little bit helps.
Loss Recovery Bonuses
Losing a bet can be frustrating, but real money sports betting apps try to make it less painful by giving you a portion of your bets back in the form of a betting credit or free bets. These are some of our favorite bonuses available, so take advantage of these whenever they're available.
Rewards
Another cool opportunity that many tennis apps for money are giving their customers is a rewards system. This means you will earn a small percentage of cashback on every bet you make, which can really add up once you start betting more frequently.
Desktop Betting Sites for Tennis
While we prefer placing our wagers on apps for betting money on tennis over using a desktop, there are some advantages to using sports betting sites that we want you to be aware of.
Larger screens make it easier to place bets from multiple places at once.
Desktop betting sites are ideal for beginners because all is laid out in an easy way to understand.

There are bonuses set aside exclusively for desktop bettors.
Tips For Betting Tennis on Mobile
Do you want to be a successful sports bettor? Follow these tips for your best chance of coming out on top!
Remember That Your Favorite Players Aren't Always Going to Win
We know this isn't what you wanted to hear, but we needed you to hear it. As much as we want our favorite players to win all the matches and tournaments they compete in, that probably won't happen. Sometimes, good sports betting requires us to be objective and bet on a player we don't particularly like.
Be Selective
Choose which bets you place wisely. Don't just bet every chance you get; many wagers won't present enough value to make them worth your time and energy. Being selective is one of the best ways to optimize your betting budget.
Avoid Drinking While Betting
Getting tipsy right before you're about to start betting on sports will almost always lead to poor decision-making skills. Bettors can lose a significant amount of money on tennis betting apps when they place their bets while under the influence of alcohol or drugs. Don't be that person.
Bonuses Are Your Friend
We've said it once and we will probably say it one hundred more times, using the bonuses offered by real money tennis betting apps. They can boost your bankroll, give you free bets, and even provide cashback on your losses.
Don't forget to enter your bonus codes and opt-in for bonuses or you'll miss out! Keep your eye on expiration dates associated with bonuses too.
Tennis Betting Apps FAQ
Here are the answers to the questions we get asked most often by our readers when it comes to mobile tennis betting:
We have opened accounts at countless sports betting apps over the years. Although how long it takes varies from app to app, it usually only will be between five to 10 minutes to set up. Funding your account could take a few days, depending on what banking method you choose.
Yes, of course! It doesn't take long to sign up and having multiple accounts makes it easier to compare odds and lines in order to find the best deals. It also gives you even more bonuses to sign up for and more betting options to select from.
If you're only going to take advantage of one bonus, we suggest sticking with their welcome bonus. These are typically the most generous in terms of size and betting requirements.
Yes, you absolutely can bet on tennis online. Not only can you bet on tennis online, but you should be doing just that. Being able to bet remotely from your mobile device or computer makes things vastly easier than they used to be, when you could only do so at land-based casinos. Taking the online betting route also gives you benefits you won't find at traditional casinos, including bonus offers and a wider variety of in-play betting options.
If you're new to the world of online betting, getting started couldn't be easier. Feel free to consult our handy dandy
tennis betting guide
, which will take you through the basics when it comes to wagering on the sport.
You have to sign up at a betting site first. All you have to do is enter the requisite personal information (username, password, etc.). Once you've completed that crucial step, you'll want to make your first deposit so that you'll have money in your account with which to bet. Don't forget to redeem the promo code tied to your bonus offer so you can inflate that bankroll right off the bat.
Then, fire up your preferred mobile tennis betting app and find your way to the tennis section. Sort through the list of options before settling on the wager you want to place. Enter the amount of money you want to risk, and you're ready to roll! Hopefully, we've done a good enough job explaining how to bet on tennis from your phone in this guide.
You can rest assured with the knowledge that we would never recommend betting sites or betting apps for tennis that don't rate well when it comes to safety and security. Betting is risky enough considering you're putting your own money on the line. You should be able to do so knowing that your personal data won't get into the wrong hands.
It is definitely safe to bet on tennis online.
Yes, almost all tennis betting apps offer a wide selection of sports to et on including the following to name a few:
American Football
Esports
Hockey
Lacrosse
NFL
Soccer
UFC
You really can't go wrong by using cryptocurrencies like Bitcoin or Litecoin. They are almost untraceable for privacy reasons and your personal information is well protected during every transaction. The best part is, they typically come with no hidden fees!