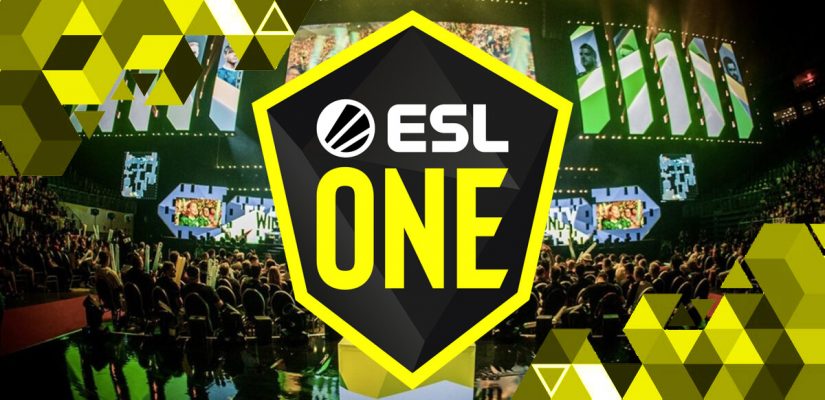 Let's face it – we haven't had a proper top-of-the-line CS:GO event since CS_Summit 6. Yes, the ongoing DreamHack Summer is fine, but we can't say it's really a top-tier competition since it doesn't feature that much top ten sides. However, the event we're going to talk about today definitely belongs to the very top of the CS:GO competitive food chain. To be more precise, today we're going to talk about ESL One Cologne betting opportunities across all four of its main events.
Yep, you've read that right – this year's special circumstances paved the way for not one but for ESL One Cologne events. Of course, we're talking about regional competitions here; competitions that, when combined, amount only to a half of the total prize pool that was supposed to be awarded on the massive LAN event. American, European, Asian, and Oceanian – four events featuring a total of thirty-two teams and $500,000 in total prize pool money.
If you'd like to bet on ESL One Cologne or just watch the live-action, here are the key facts that'll help you get the most of it:
Competing Teams: Thirty-two teams across four regions
Dates: August 18thto August30 th
Location: Online
Stream: Twitch
Outright Favorites: NA – Evil Geniuses, Team Liquid | EU – Faze Clan, G2
Dark Horses: NA – Gen.G, FURIA | EU – BIG, Astralis
Where to Bet on ESL One Cologne | Best CS:GO Betting Sites
CS:GO betting is much more popular than most people think. It started out slowly in 2014 (although there were forms of betting on CS:GO before that too), but started developing rather quickly in the last few years.
These days, it's impossible to watch an esports stream without seeing numerous ads for online bookmakers. That said, it's only logical to see the esports betting scene in such a state of flourish. If, with all those ads, you still don't know which platforms to use, then make sure you give our esports betting websites guide a closer look!
Which ESL One Cologne Betting Options to Go With?
Seeing as ESL One Cologne betting options are the pinnacle of what late August has in store for esports betting enthusiasts, it's not surprising to see esports bookies offering a wide selection of special ESL One Cologne betting options. For a short list of most popular entries, take a look at the following bullet list:
Here we can take a quick look at the groups:
NA ESL One Cologne Group Stage
Group A
Group B
FURIA
Evil Geniuses
Chaos
Team Liquid
100 Thieves
Cloud9
Gen.G
Triumph
EU ESL One Cologne Group Stage
Group A
Group B
BIG
Vitality
Sprout
Heretics
OG
Fnatic
Ninjas in Pyjamas
Astralis
Natus Vincere
Faze Clan
Mousesports
Heroic
Complexity
MIBR
MAD Lions
G2 Esports
ESL One Cologne Betting Preview | Key Team Overview
If you're interested in betting on ESL One Cologne, then you'll want to read this section from start to finish. As the heading suggests, this section revolves around key teams and their storylines coming into this event. By using stats like player form, team results, campaigns, and map pool info, we'll try to get a complete picture on which of them will perform well on the upcoming ESL One event.
We'll be taking only European and American teams into account; let's jump right in!
Most Interesting European Teams
The European CS:GO scene is in a pretty chaotic state right now. It's far superior to the American scene, but its top-tier teams have been playing the good old game of switcharoo. Astralis is no longer the most dominant force. These days, that title changes holders on a monthly basis. Fnatic, G2, now BIG… can Faze Clan join the bunch and finally sit at the top of the CS:GO food chain?
As for your ESL One Cologne betting endeavors, here are brief storylines of six key EU teams that'll be contesting for the grand prize on this event:
Astralis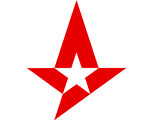 Astralis is coming into this event with a brand-new lineup. It's the lineup Astralis probably would've gone with right off the bat, before that whole JUGi and snappi fiasco. As some of you know by now, es3tag's contract problems got in the way, but now that the new Astralis roster is finally completed, I hope we'll see them at their best, just like in the good old days.
Bubzkji, 22-year-old Dane who's labeled as one of the hottest prospects in Europe, will be the new starter for Astralis. Es3tag is in the starting roster too – these two are replacing gla1ve and xyp9x who are still on medical/stress-related leave.
This will be the first event for the new Astralis roster, so if you're planning to bet on ESL One Cologne, you might want to skip betting on Astralis right away. Their new roster might look good, but we can't know what sort of approach will they have and what sort of performance will they show off. In other words, it's just too darn risky. Gla1ve and xyp9x are on a whole different level and we can't expect two up-and-coming prospects to fill their shoes right off the bat. Only time will tell what sort of level this new Astralis team can play at…
NaVi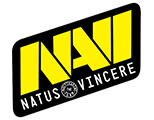 Next up, let's talk about Natus Vincere. We haven't talked about S1mple and the boys for quite a while too. They're still alive… and (fairly) well, just haven't been performing at their usual top-of-the-line competitive level.
S1mple and the boys are coming into this event with winds of victory, though… How is that possible? Well, they won WePlay! Clutch Island in late June. It's a smaller tournament, one that didn't involve some of the greatest EU teams, which helped NaVi reach the top. The biggest competitors were Spirit and Virtus.pro, so we can't really say it was a tier-A event.
Still, you know how I say – wins are wins… and they bring forth more wins! Well, technically, they bring forth more confidence and that's a legit factor in competitive CS:GO. But, since NaVi played against lower-tier opponents, will they have issues adapting to more difficult teams that await on ESL One Cologne?
What about NaVi's newest arrival, Perfecto? How is he holding up? Well, the 20-year-old NaVi rifler is improving, that's for sure! He started off with a terrible set of performances, but as time went on, the 20-year-old recuperated and is now looking like a viable member of NaVi's starting roster. He still has a lot of room for improvement. If given the chance, he could be the stable of the current NaVI lineup, head to head with the man, the myth, the legend – S1mple!
G2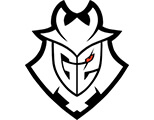 For a short period, G2 was labeled as the number one team in the world. They had everything going for them – the players were in great form, the team was winning matches, they were labeled as one of the strongest teams to play against in Europe… the only thing that was missing were titles. Yep, you've read that right – titles!
You see, G2 players were (and still are, to an extent) in great form, but they just couldn't win an event. It's sort of like the good old Team Liquid choking story but without Astralis in the grand finals. G2 finished second on IEM XIV Katowice, ESL RTR Europe, and DreamHack Masters Spring. Three relatively big events, three losses in the grand final matches… Talk about bad luck, huh? Or better yet, talk about not being able to win crucial matches, huh?
HuNter and nexa have evolved into the key figures of G2's roster identity. KennyS is showing off glimpses of brilliance – he can carry a match here and there, but it's huNter and nexa who are doing all the hard work in this G2 roster. And, from the looks of things, they are okay with it. They don't mind pulling all the strings as long they're winning. That said, let's just hope they'll finally win a notable event so all their hard work doesn't go to waste. Long story short – if you're going to bet on ESL One Cologne, feel free to bet on G2 up to the grand finals!
Faze Clan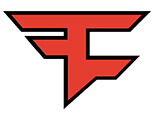 Can Faze Clan finally make a comeback and reach the top of the EU CS:GO sphere? A quick reminder – we're talking about the roster that was made for winning Majors. Fast forward a few years and they're failing to win lower-tier events… Where's the ROI, guys?
Jokes aside, all you ESL One Cologne betting enthusiasts must know that betting on Faze Clan is a double-edged sword. Often times they yield excellent odds and their glimpses of pure brilliance make for fine returns… However, they're known for absolutely bottling matches against lower-tier teams… That lack of consistency is what makes them so dangerous to bet on.
On the bright side, though, Faze Clan is coming into this event with a brand-new player in their starting roster. And this time around, it's a big name! Out goes bymas, in comes Kjaerbye. Yep – that Kjaerbye! After leaving that legendary Astralis roster, Kjaerbye never managed to get back to his form. Can he finally make it count with Faze Clan? Or better yet, can Faze Clan finally make their star-packed roster count? I guess we'll have to wait and see…
Vitality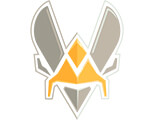 We can't finish our ESL One Cologne betting preview without mentioning ZywOo and the boys. What have they been up to thus far in 2020? Well, let's just say that the very start of 2020 was nothing to write home about.
ZywOo's Vitality struggled on BLAST Premier Spring 2020 (regular season), IEM XIV Katowice, and ESL Pro League S11. Poor performances prompted a roster alteration. Misutaaa, a 17-year-old French/Albanian prodigy, came as ALEX's replacement. His Vitality beginnings weren't the greatest, just like those of NaVi's Perfecto, but as time went on, Misutaaa started strutting his stuff. He's not the first player in Vitality's roster (obviously, duh), but his raw talent is definitely starting to show. Plus, need I remind you he's just 17 – if he gathers enough experience at the top competitive level, imagine the stuff he'll be doing three years from now.
Vitality didn't play well at the start of the year, but once Misutaaa started showing off his skill set, Vitality managed to get two good campaigns. I'm referring to CS_summit 6 EU and BLAST Premier Spring EU Finals – Vitality lost in the grand finals of both events. Can they improve on ESL One Cologne? Well, if ZywOo gets things rolling early on in the group stage, I see Vitality as one of the favorites for conquering this event.
BIG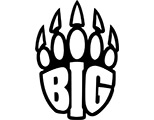 Lastly, let's talk about BIG. I'm sure you all know BIG is currently the number one team in the world. They got there by revamping their roster in January and winning several notable events since then. Most prominent events won by BIG are EU CS_summit 6 and DreamHack Masters Spring. On top of them, the Germans also won several lower-tier events including DreamHack Open Leipzig, and two HomeSweetHome Cups.
What's so special about the current BIG roster that makes them the prime candidate for successful ESL One Cologne betting adventures? Well, the arrival of k1to and syrsoN has been the turning point for this BIG roster. They brought forth new tactical opportunities and a completely different pre-game approach.
Ever since his arrival, syrsoN has been the main fragger in BIG. He didn't even need any time to adapt since he came from a German roster that was basing its gameplay on similar strategical leads. Playing for BIG was the logical step forward for the 24-year-old German, after spending a year playing for Sprout.
Most Interesting American Teams
The American CS:GO scene is going through a tough period. With the fall of Team Liquid, the overall level of competitiveness dropped down a notch. MIBR and Cloud9 collapsed under their own weight, paving the way for a new set of teams to take control over the region. The likes of FURIA, EG, and Gen.G want to make a name for themselves… and they definitely have the raw talent and experience needed for big accomplishments. If you're going to indulge in ESL One Cologne betting, make sure you keep your tabs on them!
Evil Geniuses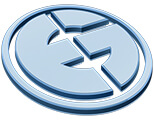 Many people emphasize EG as the best NA team at the moment… and I can't help but agree with them, really. Team Liquid's form is long gone – FURIA's inconsistency always gets the most of them, and MIBR isn't even the best team in Brazil, let alone the region. So yeah, EG really is the best of what the American scene has to offer. And, the worst thing is, it's not because they've developed their gameplay to unbelievable heights, but because everyone else's form dropped down.
Don't get me wrong, Evil Geniuses' gameplay is on a top level; there are only a handful of teams that can defeat them on a consistent basis. Still, that doesn't diminish the fact that the American CS:GO scene is (probably) at its lowest point ever.
On the bright side, Evil Geniuses (or should I say ex-NRG) developed a new duo that conquered the stage. Brehze and CeRq were, at times, looking like the best duo ever to grace the CS:GO competitive scene. Ethan was helping out here and there, mostly in crucial matches like late playoffs, but it was Brehze and CeRq who were doing all the hard work most of the time.
FURIA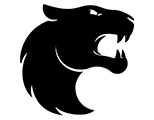 FURIA is a proper behemoth! If Evil Geniuses have the title of the best NA team at the moment, then FURIA surely deserves the title of the second-best. Yuurih and the boys are playing their best games out there, enjoying excellent form and having excellent campaigns all across the board. They're just so darn good against their peers (other top-tier NA teams), which is the main reason behind their excellent campaigns thus far in 2020.
FURIA won DreamHack Open Summer after defeating Liquid in the grand finals; they won DreamHack Masters Spring in the same fashion, and almost went all the way on DreamHack Open Anaheim, ESL Pro League S11 NA, ESL One Road to Rio, and BLAST Premier American Finals. And by almost went all the way, I'm referring to second and third-spot placements.
FURIA has been the by far the most consistent American team thus far in 2020. Their only (somewhat) bad performance is the sixth place on CS_summit 6 NA. Overall, if you're set to bet on ESL One Cologne and you're looking for consistency, FURIA is the team for you.
Team Liquid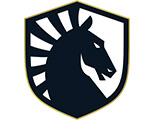 Right when everyone thought Team Liquid is back in business, they go and mess it all up. It's true – I was one of those people who thought Grim's arrival will help Team Liquid turn a new page and start winning events again… But, FURIA was the superior side in the grand finals and deservingly (I know many of you will disagree with me on this one) took the trophy.
What about Grim's debut for the boys in blue? Well, I think it was more than what most people expected. Heck, even I was blown away and my expectations were pretty high to begin with. I mean, Grim's recent form for Triumph was absolutely phenomenal, but I still didn't expect he'll be the best-rated Liquid player on the event.
If the 19-year-old rifler keeps up with this run of form, I wouldn't be surprised if we see an even better Team Liquid on ESL One Cologne. They're opening the event against Cloud9 and I'm positive we'll see them win it without breaking a sweat. Who knows, perhaps ESL One Cologne will be the first time we see Grim face off against his former team, Triumph… assuming they upset EG in the opening round.
Gen.G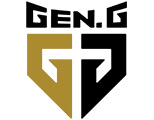 Gen.G is the last team we're going to be talking about in our ESL One Cologne betting preview. This is a very young team, but one that packs plenty of experience and raw talent. They've been somewhat successful in 2020 too, winning ESL One Road to Rio NA and almost winning CS_Summit 6 NA (lost to EG in the grand finals).
For those of you who've been living under a rock lately, Gen.G's roster consists of the old C9 core coupled with top-tier international talents. The latter comes in the form of BnTeT and s0m – they both adapted well to Gen.G's gameplay philosophy. In fact, the 24-year-old Indonesian is often the first name on the team sheet, above the team's nr1 veteran, automatic.
For everyone interested in ESL One Cologne betting opportunities, Gen.G's playing their first group stage match against 100 Thieves and I can tell you right off the bat that Gen.G will be in for quite the shocker. They'll need automatic and BnTeT to show up for the occasion… and they'll need the rest of the roster to support them from the very first round.
Outright Betting on ESL One Cologne 2020
Numerous esports betting websites already offer outright ESL One Cologne betting options. It's nothing surprising, though, seeing as this is one of the biggest CS:GO events thus far in 2020. Need I remind you, we're talking about four massive events that feature half a million dollars in prize money.
Unfortunately, though, only the two biggest ESL One Cologne 2020 iterations have proper outright betting coverage. Yep, that means you won't be able to find outrights on Asian and Oceanian events. It's not a big deal, though, since only four teams are competing on each.
As for NA and EU ESL One Cologne installments, there's a handful of good betting opportunities to invest in. Here's a closer look at both markets so you can do the comparisons on your own:
Natus Vincere +450
Vitality +450
BIG +475
G2 +550
Fnatic +600
Astralis +800
FaZe +100
NiP +1200
mousesports +1500
Complecity +1900
OG +2000
Heroic +3300
MAD Lions +3300
MiBR +5000
Heretics +6000
Sprout +10000
View the full list of odds
Odds are courtesy of Betway. You can check out our Betway review here. And for users in the United States check out Bovada for odds.