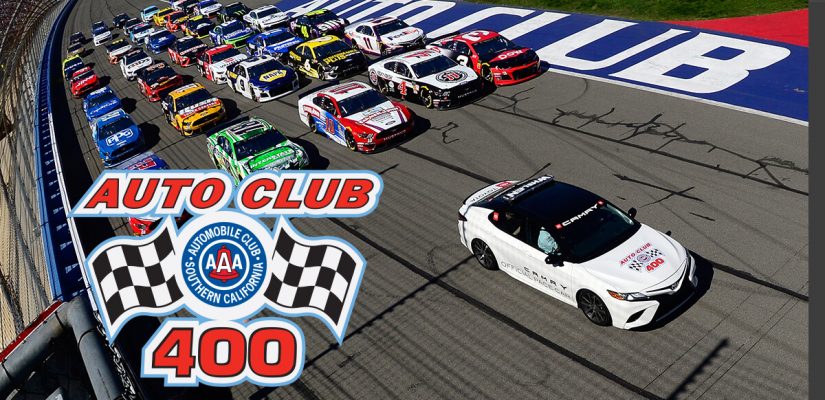 Whew! It's been a, pardon the cheese here, but a fast and furious start to the 2020 NASCAR Monster Energy Cup Series season.
Week one at Daytona saw several restarts very late in the race but track specialist and one of the craftier drivers overall, Denny Hamlin, secured his 3rd trip to victory lane at the Daytona 500 in his career.
The Virginian's celebration was muted as many drivers, teams, officials, and fans alike were quite concerned with the health of well being of Ryan Newman.
Ryan barrel-rolled through the air and had a couple of very hard hits, one on another car and another on the wall.
It was a very scary moment for Daytona Motor Speedway who, of course, played host and witness to Dale Earnhardt's deadly crash on the last lap of the Great American Race.
Fortunately, Ryan seems to be recovering well. He does have a head injury, which can, of course, be very symptomatically tricky but several more weeks of laying low with the lights dimmed should help out Newman tremendously.
Hamlin was (+900) and we got 'eeem!
This past week in Vegas was actually not a very good week at all for Denny's team, Joe Gibbs Racing. The top Toyota was 14th, I believe.
Hamlin wasn't expected to run that well in Vegas, though, as he hardly ever does.
I stayed away from him but went with his teammate Martin Truex Jr who won there last year. He was having a good race until the bumping and grinding did a little too much damage to his 'Yota and he eventually touched the wall a couple of times.
We also took Ryan Blaney who had his vehicle absolutely screaming down the track. He was very very fast!
In first with less than 10 laps to go, Ryan was preparing to do battle with the blazing Alex Bowman and his souped-up Chevy.
I was very worried as Alex was blowing past everyone at that point but a quick caution led to a few drivers heading to the pits for tires in preparation for the big restart.
This move proved ill-advised for Blaney who lost his spot when the majority of the field stayed out during caution.
I was originally upset because we had Blaney at 20 to 1! It was probably a blessing in disguise, though, because Bowman didn't look like he was going to be slowed down by anyone.
Ryan Blaney's teammate at Team Penske, Joey Logano, actually disobeyed/didn't get the memo to pit and it proved to be the winning strategy as he was able to hold off the rest of the field for the win.
That's okay, though! We had him too. (+900) in week one and (+800) in week two is cool with me!
BetOnline.AG has the odds for this week's race in Fontana.
Let's get to the betting odds and predictions for NASCAR's Auto Club 400.
Kyle Busch
The bug-eyed bombshell runs Fontana very very well.
The Las Vegan got his first win in the California desert back in 2005. Then in 2013 and 2014, he went back-to-back here with dominant victories. He hasn't slowed, though, because Kyle won here last year.
Kyle led the vast majority of the laps in 2019 and held off the big three Team Penske Fords (Blaney, Keselowski, Logano) who each finished inside the top five along with Kevin Harvick.
Victory lane has been a Chevy and 'Yota show, though over the past decade with "Bad" Brad Keselowski being the only Ford Mustang driver to secure a victory here in the past 10 years.
Brad didn't look great last week on a track where he had out-performed most of the field over the past 5-10 years.
Keselowski doesn't drive as well here in Fontana as he does in Vegas so we are going to have to pass on him this week.
Is Kyle Busch really worth it at only (+500), though? Let's look at how well he has performed here over the past decade?
9 races.
Including 7 top tens.
6 of which were top fives.
And 3 wins!
I thought Kyle had a good car at Daytona and even though he hasn't run that well at home in Vegas, showed some speed last week.
The 2019 Monster Energy Cup Series Championship winner will likely grab another top five this week and hopefully give a kind-hearted interview in victory lane as opposed to his Beast Mode-esque "I'm just here so I don't get fined" line we heard from him last season as he was struggling.
Kyle Larson
From one Kyle to the next…I promise Broflovski isn't next.
As much as Eric Cartman loves to drive real fast and turn to the left sometimes, I think we can omit the sweet little South Park characters from our results for this upcoming race.
Kyle Larson is coming off of a decent start to the 2020 season. He managed a top ten placing at Daytona. That's saying a lot considering only 24 of the 40 vehicles that started the race were able to finish.
The Chevy Camaro driver followed that performance up with another top ten last week in Sin City.
Please Note:
In addition to some tactical driving so far this year, Kyle Larson has some exceptional track history at Auto Club Raceway in Fontana, California. In just 6 starts here, he has 3 top tens which all happen to be top fives as well and a victory!
I know the man isn't the closer we want him to be. Kyle will find a way to lose before he finds a way to win. Unfortunately, that's what we have to deal with here.
I like the fact that he has been able to race every mile so far this season even if it's only been two weeks.
The young man has been considered to be on the verge of being a top 5 driver in the Cup Series for a couple of years now.
One way to get the media and fans quickly back on his side would be with a win here this week at Fontana.
Jimmie Johnson
Another punt? Hey, we almost hit it perfectly last week with the Ryan Blaney bet at 20 to 1! Dang it! I still want that one.
Yes, we got Joey for the win instead and 8 to 1 is still pretty nice for someone who makes most of their money picking MMA fighters at (-170) but I wanted it!
Stick with Blaney another week? Ugh, I don't know. I feel like his emotions might get the best of him this week.
In Vegas, he had to deal with the Ryan Newman crash and his involvement.
Now, he is coming off of a week where he was winning with single-digit laps to go when he listened to his new crew chief tell him to pit which turned out to be a terrible idea.
I'm going with the purple people eating Jimmie Johnson!
JJ has had a really good race car. I know it's only been a couple of weeks of action as a sample size but he seems faster and more effective as a driver in 2020.
He had some bad luck in Daytona as much of the field did but a top five last week has us wondering could Jimmie Johnson get to victory lane?
His track history here is just, as my drill instructor used to say: out-stinking-standing.
25 starts. More than half of those races, he finished inside the top 5. Oh, and 6 victories!
It's not likely but at 22 to 1, I don't think you're going to find any better value on the betting board.
In Conclusion
Between Kyle Busch and Jimmie Johnson, these two have 10 wins at Auto Club! 4 out of the past 10 years, one of these two have won.
I really like Kyle Busch this week, though. I almost just gave you guys just one pick.
That would be a little presumptuous, though, and I don't believe that's what we are going for trying to win money betting on sports.
We are 2/2, though, for picking winners which is unprecedented for me since I've been picking NASCAR winners the past couple of years.
It excites me a lot! It makes me want to do even more research.
Kyle should win, I think, and Jimmie is a nice punt for more than 20 to 1.
Kyle Larson is eh…The kid bugs me because he is not as good of a finisher as he is a starter but this is one of his best tracks. He has been good so far this season.
Now it's time for that flash of greatness!
Tune in, turn up, and bet hard, team! And enjoy the weekend and the race.
The Bets