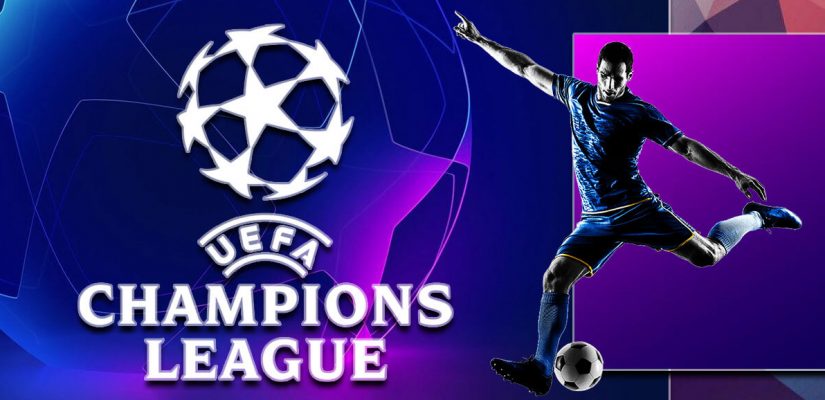 The 2021/22 Champions League playoffs draw couldn't go without any drama. It's hard to comment on the situation, really, so I'd rather not go down that path. We've all seen what happened – I am surprised UEFA got away with it so easily, come to think of it. But, we're not here to talk about soccer politics; we are here to talk about Champions League playoffs betting.
Round of 16 draw ✔️

Which tie are you most excited for?#UCLdraw | #UCL pic.twitter.com/QvZoT0yxqi

— UEFA Champions League (@ChampionsLeague) December 13, 2021
There are eight outstanding matches for us to explore. There's no doubt that Champions League playoffs betting lines are going to be packed with value… it's up to you (or us) to analyze them and come up with the best strategy going forward.
This is the business end of the competition and, as such, we have to give it the attention it deserves!
UEFA Champions League Draw | A Closer Look at the Matchups
As mentioned earlier, the draw could not go without drama. But, that's a story for another time. We're here for the cold hard facts, so here's an overview of all eight round-of-sixteen Champions League clashes:
Champions League Playoffs Betting Predictions | Best Early Bets
Unsurprisingly, soccer betting sites already have a ton of betting options available for these matches. In addition to match-winners, there are also outright winner betting lines too. The variety is on point – you can even bet on all sorts of match-related specials.
Teams to qualify, first-leg, second-leg – early Champions League playoffs betting lines never cease to disappoint! In the following couple of paragraphs, we're going to go into more depth regarding the four most interesting clashes.
So, without any further ado, let's check out the best early Champions League playoffs betting options!
PSG vs. Real Madrid Early Bets
Even though there are several interesting ro16 clashes, none hit quite like PSG vs. Real Madrid. This is going to be a real treat for everyone involved, especially for Sergio Ramos who could finally play against his former club.
Messi knows these guys well:
He's played in numerous El Clasico's and scored plenty of goals. Now, though, he's set to play in the first-ever match against Real Madrid that's not going to be El Clasico. Even though he hasn't really been hitting high marks with PSG, Messi is still a formidable figure. Plus, PSG are in fine form, already thirteen points away on top of League One, and are looking like one of the best teams in Europe right now.
However, Real Madrid is not to be taken for granted either. With Barcelona absent in the title race, Real Madrid is taking massive steps in the right direction. As things stand now, Real Madrid are eight points above second-place Sevilla, but with an extra played match.
The Frenchmen are playing the first leg at home.
Parc des Princes is going to be fuming with electric PSG fans cheering their team forward. They know it will take a lot to eliminate Real Madrid from the competition this early. The thing is – I wouldn't be surprised if they fail on the very first step of the way.
Don't get me wrong, PSG are going all-in in the first leg for sure!
They have to play a dominant game and win by at least two goals… otherwise their advantage might melt down once they set foot on Santiago Bernabeu. Real Madrid might not have Ronaldo anymore, but they do have class players. Luka Modrić, at 36, can still run circles around any midfield. If they allow the Croatian maestro to dictate the tempo, PSG will be eliminated!
Villarreal vs. Juventus
Villarreal vs. Juventus has a fair bit of potential too! At the moment, the Spaniards are absolutely wrecking it in the La Liga… and I don't mean that in a good way. Emery is playing a wild game here, with his team at the thirteenth spot in La Liga. True, they have a match to play, but knowing their recent results, they need to turn things around ASAP!
Juventus, on the other hand, aren't doing much better in Italian Serie A. Allegri's men are currently in seventh spot, but are in a slight upward spiral as of late. They'll need more of the same, though, but knowing their injury list (Chiesa, Dybala, Ramsey, Danilo, among others), it won't be that straightforward.
On the bright side, Juve's key players ought to return in time for this clash. The first leg is set to be played on Estadio de la Ceramica on 22nd February. Assuming no one else gets injured, Juventus will hope to snatch all three points and practically wrap this one up before the trip back home.
Emery's men are heavy underdogs in the first lege, despite playing at home and despite having a relatively successful group stage behind them. If they can prevent Juventus from scoring more than one goal (which their solid defensive line should be able to do), they could give Juventus a proper run for their money.
But, then again, much of this matchup depends on what each of these two teams does in the winter transfer window. If I were you, I'd wait a few more weeks before investing in this one!
Inter vs. Liverpool Early Bets
Inter vs. Liverpool promises great things too! The Italians are currently on top of Italian Serie A, with Liverpool chasing Manchester City's one point advantage. Both teams are in great form, neither of them has major injury issues, and they look to be set to make it into the Champions League quarterfinals.
But, only one will get there – who's it going to be?
As things stand right now, we just have to side with Liverpool! Both teams have the exact same number of points after seventeen played fixtures, but Liverpool have superior goal advantage. Plus, they have arguably the best striker on the planet right now – Mohamed Salah. Yes, Lewandowski's fan will hate me for this, but you have to admit Salah is playing better in by far the most competitive league in the world.
The first leg is scheduled for 16th February at Stadio Giuseppe Mezza in Milano. Inter, obviously, are the underdogs even in their home leg. That's right, bookies are well-aware of Liverpool's strengths. Plus, Klopp's tactical supremacy can't be matched by Inzaghi's youth-driven vision.
I expect Liverpool to push through Inter's defenses early on and secure an important away leg. It might not be a massive goal difference, but should mean a lot when they come back to Anfield two weeks later. Liverpool to qualify is what you should pick here – combine it with other early Champions League playoffs betting lines and you should be fine!
Atl. Madrid vs. Man Utd Early Bets
Last but not least, Atletico Madrid vs. Manchester United. It's Simeone vs Ragnick. Or, more precisely, it's Diego Simeone vs. Cristiano Ronaldo. The Argentinian strategist and the Portuguese goalscoring machine have a long history. It dates all the way back to Ronaldo's stay with Real Madrid when he'd effortlessly score goals against Atletico, not just in the La Liga but Champions League too.
But, the rivalry transcended Real Madrid:
Remember when Simeone pissed Ronaldo off with that "cojones" celebration and then Ronaldo scored a hattrick in the second leg to sent the Argentinian packing? Yep, their rivalry is something else! Now Ronaldo is coming back to Madrid and is set to face his nemesis on
Wanda Metropolitano
.
Realistically speaking, Atletico Madrid are the slightest of favorites here. Not only is Manchester United's defensive line still as shaky as ever, but they're currently in poor form and sit on the sixth ePL place. True, Ole is no longer at the wheel and United are three from three in the domestic league.
But, they'll need to fortify their defenses if they are to eliminate Atletico.
While I do believe Ronaldo will score a goal in Madrid (which ought to be a fine special to invest in, even this early), I reckon Simeone's defensive line won't make too many mistakes against Ragnick's high pressure deployment. 1:1 draw seems like the likeliest option for the first leg… but United will pull an Ole in the second leg and lose right in the heart of Manchester. I'm sorry Man Utd fans – I give Atletico the advantage in this one.
Don't Forget About Europa League!
In addition to early Champions League bets, online soccer bookmakers also feature a ton of Europa League stuff too. As you probably know, the EL playoffs draw has been held a few days ago and we know now all upcoming ro16 matches.
Some of the most interesting matchups include Barcelona vs. Napoli, Bor. Dortmund vs. Rangers, Dionamo vs. Sevilla, and RB Leipzig vs. Real Sociedad.
If you love some second-tier European football, then make sure you don't miss out on hot Europa League fixtures. Remember – both Europa League and Champions League playoffs betting craze starts on the same exact week in February. Don't sleep on it!