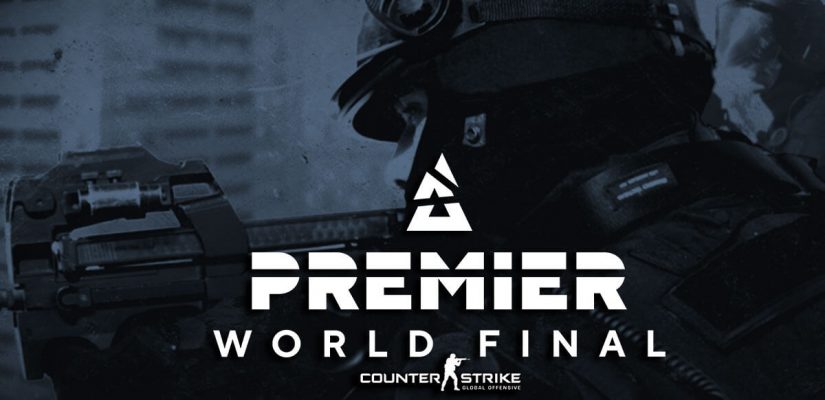 Hello and welcome, boys and girls! We're here to talk about BLAST Premier World Final betting opportunities, and there's one thing we can tell you right away – there's plenty of betting options to explore here! You got moneylines, you got specials, you got outrights. What more could you want, really?
The nominees for World Team of the Year are here ?

Nominated for AWP of the Year is: @zywoo @sh1rocsgo @brokycs @s1mpleO @dev1ce

Who would you cast your vote on?#BLASTWorldFinal pic.twitter.com/QkVOVRf4n2

— BLAST Premier World Final in 4 Days ? (@BLASTPremier) December 10, 2021
Let's get down and dirty by checking out the key facts about BLAST Premier World Final!
Tournament Format
The event kicks off on December 14th which is next Tuesday, and ends on December 19th, next Sunday. That's six days of top-tier CSGO action for us to bet on and enjoy, so make sure you don't sleep on it!
It's the final CSGO event of the year, which makes it even more important. Plus, there's a whopping $500,000 grand prize, with $1 million in the official prize pool. This isn't your typical BLAST event, that's for sure!
We're coming in with more great news: BLAST Premier World Final is a Lan event. Not only that – it also won't feature any bo1s – it's packed with bo3 action all the way!
Eight teams are set to compete for half a million dollars grand prize. Natus Vincere are the heavy favorites, though the likes of Vitality, G2, and Gambit will definitely fancy their chances.
BLAST Premier World Final betting odds have been around for quite a while too. We're not just talking about outrights and other futures but moneylines and match-related specials too. Make sure you check them out!
The tournament itself is pretty straightforward. It consists of bo3 matches from start to finish, with teams playing in a double-elimination bracket which allows teams slightly more room to breathe.
The road to victory ?#BLASTWorldFinal pic.twitter.com/P97WTOogFQ

— BLAST Premier World Final IN LESS THAN 24 HOURS ? (@BLASTPremier) December 13, 2021
Here's a look at the opening-round matches:
2021 BLAST Premier World Final Betting Favorites
If you're thinking of investing big money in BLAST Premier World Final betting slips, you better get your research hours in early! This section is a great starting point as it will show you important bits and pieces regarding all eight participants. Let's kick things off right away!
NaVi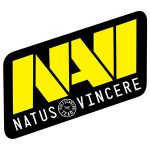 First things first, let's talk about NaVi. Of course, CSGO gambling sites see them as the heavy favorites here. It's been this way for virtually every tournament over the last half a year or so. The CIS side have been the dominant force in CSGO. As such, there's little to no hope other teams will take their throne. However, BLAST Premier World Finals is as tough as they come! NaVi are up against tough opponents from start to finish.
Well, perhaps not exactly right from the start since Liquid are their opening-round opponent.
Not trying to belittle Team Liquid here, but out of all participants, they have the lowest chances of taking even a single map off the CIS champs.
And it's not even just about S1mple anymore.
The entire NaVi roster kept stepping up for the occasion all year long. They've been absolutely amazing, rarely dropping maps and losing only in relatively unimportant matches… unless it was Gambit on the other end – those guys won some important h2h clashes.
But, should you bet on NaVi to win this?
As you'll see later on, the odds on NaVi to win this tournament just aren't worth it. If you already have your mind set for future BLAST Premier World Final betting, the only viable options are… well… basically anyone except Liquid.
The first match at the World Final ?@natusvincere vs @TeamLiquidCS
14th of December, 16:30 CET#BLASTWorldFinal pic.twitter.com/kEe63nSfig

— BLAST Premier World Final IN LESS THAN 24 HOURS ? (@BLASTPremier) December 13, 2021
Gambit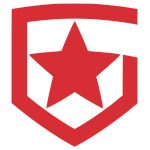 Gambit is the second team we'll be taking a closer look at in this BLAST Premier World Final betting preview! They are the second CIS team we'll be taking a closer look at, come to think of it. This year has been nothing but brilliant for CIS region, not only thanks to NaVi and gambit but VIrtus.pro too. As mentioned earlier, Gambit are the only team that's consistent enough to be a real threat to Natus Vincere. Despite losing to them on the PGL Major, they had plenty of successes against them prior.
Should they meet again here, and chances for that are very likely, my money will be on sh1ro and the Gambit boys. Gambit are set to play their opener against Heroic.
The Danish team, despite not playing all too well lately, had a successful PGL Major campaign in which they showed plenty of grit and tenacity. It's going to be interesting to see how they square off against each other, that's for sure!
G2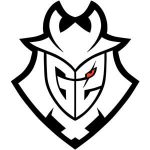 Now it's time to talk about another mighty contender, G2! They've been in fine form this year, wrapping up the last few months with nothing but top-four finishes. The crown of their 2021 is certainly the PGL Major grand final. Unfortunately, they got absolutely blown away by dominant NaVi. It wasn't a pretty sight to see, to say the least. Other than that, though, G2's form this season has been A-okay. The event had a spectacular run on IEM XVI Winter too… and without nexa, mind you.
If they can get just one more good event with this roster, I reckon they can be satisfied with how things have turned out. What, you haven't heard that G2 are planning a two-man roster alteration soon. They already acquired m0NESY, a talented 16-year-old Russian AWPer, and are looking to invest in one more player. Who's going to see the exit door? Well, rumors suggest the French duo, AmaNEk and jaCkz, are the primary targets.
How is this going to affect G2's performance on BLAST Premier World Finals? Well, it won't affect it at all because they're going to keep their current roster for one final event.
The second match at the World Final ?@GambitEsports vs @heroicgg
14th of December, 19:30 CET#BLASTWorldFinal pic.twitter.com/WaNAYhKH1R

— BLAST Premier World Final IN LESS THAN 24 HOURS ? (@BLASTPremier) December 13, 2021
Heroic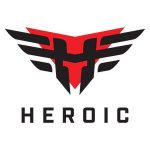 Heroic are currently ranked as the fifth best team in the world according to the freshest HLTV rankings. That said, they wlll fancy their chances here, though they're unlucky to have to fight off Gambit in the opener. Looking back at their track record, Heroic had ups and downs all season long. Their biggest success came in April when they won ESL Pro League Season 13.
That's their only title this year, though they can boast with whopping seven top-four finishes, most of which were on top-tier international events. As for their BLAST Premier World Final opener, stavn and the boys will be playing Gambit in the first bo3. Needless to say, we're in for a chaotic matchup! This year, as far as h2h clashes go, Gambit have been slightly better with two wins to Heroic's one. However, Heroic's win came in the grand finals of ESL Pro League Season 13, which far exceeds the other two clashes.
Fun fact – all three matches went to the full map count, suggesting that total maps over 2.5 might be the ideal solution for people looking for BLAST Premier World Final betting tips.
Vitality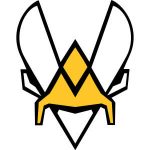 Odds-wise, Vitality are the second-best team coming into this event! They're second only to fantastic Natus Vincere, for obvious reasons. The last time these two met was very recently; once on PGL Major and once on BLAST Premier Fall Finals. Obviously, NaVi won on both occasions. However, Vitality took another step to become the next-best CSGO team after NaVi by winning a packed IEM XVI Winter. Well, packed with all top-tier teams except NaVi, that is.
Still, titles are titles,:
We can rest assured Vitality will be fancying their chances of grabbing another one here! Quick reminder, ZywOo and the boys beat Gambit in the quarterfinals, Virtus.pro in the semifinals, and Ninjas in Pyjamas in the grand finals. Yep, they eliminated two tough CIS teams, almost as if they're suggesting NaVi is next on the chopping block. If push comes to shove, I wouldn't be surprised if we see these two meet later on in the bracket.
They can meet in the upper bracket finals, should both teams accrue two straight wins… but if one of them falls to the lower bracket right away, BLAST Premier World Final might not even have another Vitality vs. NaVi clash that everyone craves for.
NiP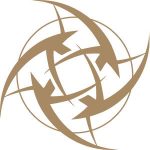 Ninjas in Pyjamas had a wonderful run on IEM XVI Winter. They almost went all the way, following a great win against GODSENT in the quarterfinals and an even better (and even more intense) win over G2 in the semifinals. That 30-round thriller on Inferno was just something else… Unfortunately, the thrillers did not continue in the grand finals. NiP lost 3:0 to Vitality in a match that didn't really see them perform at their best.
Vitality, however, took control very early on and cruised to the title on the wings of superb ZywOo and shox. As for NiP, it's safe to say they missed device in the grand finals… but not as much as they thought they would prior to that. NiP reached the grand finals, seemingly against all odds without device, but just couldn't edge out the event MVP in ZywOo.
What about your BLAST Premier World Final betting slips? Should you bet on NiP here? Well, device should return for this one, but I doubt we'll see NiP reach anywhere near the grand finals this time around.
The third match at the World Final ?@G2esports vs @NIPCS
15th of December, 13:30 CET#BLASTWorldFinal pic.twitter.com/or9DrmvnKY

— BLAST Premier World Final IN LESS THAN 24 HOURS ? (@BLASTPremier) December 13, 2021
Astralis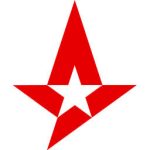 Next up, Astralis! We're talking about the most dominant team in the world… or what's left of it, to be more precise. This is not your old Astralis; the Astralis that won four Majors and looked outright invincible in their prime. Nope! This Astralis is far from that! At the moment, The Great Danes are fielding only two players from that legendary lineup – gla1ve and Xyp9x. Magisk, dupreeh, and device are gone, with blameF, k0nfig, and Lucky taking their place.
This tournament will be a true test of their strength, one that I don't think they'll do particularly well on. If you're interested in BLAST Premier World Final betting, I recommend you avoid betting on Astralis. For starters, they are going up against Vitality on the first day… Vitality who've just won IEM XVI Winter and are playing their best CSGO this year.
If they drop down to the lower bracket, they'll most likely play against the loser of NIP vs. G2. Destiny will field them against device's NiP… and I for one reckon they're going to get their ass whooped once again.
Liquid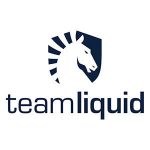 Finally, Team Liquid! They are coming into this tournament with by far the highest odds to win the title. CSGO bookmakers have Liquid at +5000 to win outright. To put things into perspective, the team right above them is Astralis with +1400. That just goes to show you what an uphill struggle Team Liquid are going to be here. There are some good news though. For instance, their key player in 2021, NAF, has signed a two-year contract extension meaning he'll stay with the org until 2024.
He's been their best player this season, so I'm pretty sure Liquid will be happy about this deal. On the downside, their youngster grim didn't perform all too well this year. I wouldn't be surprised if he goes out of the equation soon, especially with the recent rumors surrounding Liquid and oSee. Grim is not the only Liquid player who we expect to see the exit door soon. The same goes for FalleN and Stewie2K – Liquid are practically in for a rebuild with only NAF and EliGE safe from the ban hammer.
This will be Liquid's last dance in this roster – can they make it count?
The fourth match at the World Final ?@TeamVitality vs @AstralisCS
15th of December, 16:30 CET#BLASTWorldFinal pic.twitter.com/ENEA9Osz6x

— BLAST Premier World Final IN LESS THAN 24 HOURS ? (@BLASTPremier) December 13, 2021
Outright Betting on BLAST Premier World Finals
We're almost ready to wrap up our BLAST Premier World Final betting guide! There's one more thing we need to go through real fast, and that's outright bets.
If you've read the above-featured section, you now know a bit more about all eight contestants.
And while individual qualities, roster alterations, and recent results do paint a fairly good picture as far as outrights are concerned, odds greatly influence whether or not the bet is worth a shot.
For us to understand which of these teams are worth betting on, we need to check out the odds:
Unsurprisingly, Natus Vincere are labeled as the favorites by all major esports betting sites. They're followed by Vitality in second, but with a massive difference in odds; NaVi at -200 and Vitality at +600. If we go down a bit further, we'll see mere incremental changes – G2 at +700, Gambit at +800, and NiP at +900. The bottom dwellers aren't that likely to take the title, especially struggling Team Liquid who are rated at +5000 to win this.