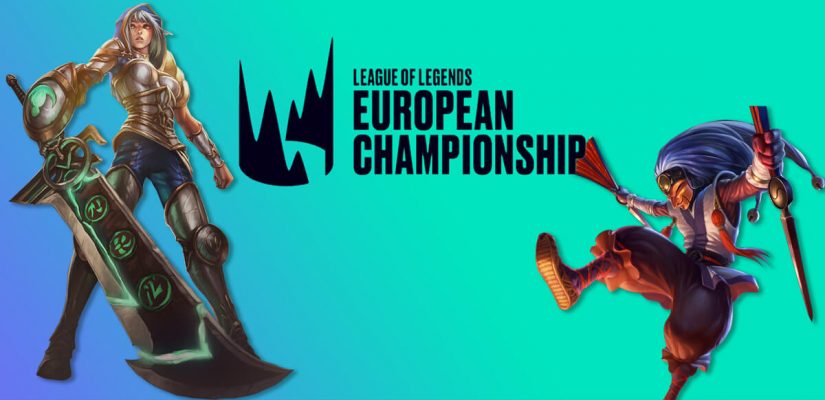 If you're into betting on competitive League of Legends, then you're in luck — the 2021 LEC Spring Split will give you ample opportunity to do so! And boy what a spectacular season we're in for! There aren't enough superlatives out there to describe the sheer amount of hype and momentum certain teams have coming into this week and, chief among them, is none other than G2 Esports.
Just when we thought there wasn't anything legendary left for them to pull off, they go and sign the most revered Western marksman of all time Martin "Rekkles" Larsson — completing the five-part Exodia in the process. Talk about a "chad" move! There has never been a more stacked, talented, and potent five-man roster, and watching them compete over the next couple of months will be an absolute must. This holds true regardless of any allegiance!
But they're not the only ones looking to leave mark. Fnatic are also entering the season with a chip on their shoulder, and the same goes for Rogue and MAD Lions, both of which have only just experienced the thrill of playing on the international stage.
In any case, we should be in for one heck of a ride! And, of course, if you're into betting, the 2021 LEC Spring Split is almost guaranteed to pique your interest!
Competing Teams: 10
Dates: January 22nd to March 14th
Location: All games will be played in an online only setting for the foreseeable future, due to the ongoing COVID-19 pandemic.
Stream: You can catch all the action on Twitch, YouTube, and even the LoL Esports website!
Most Likely to Win: G2 Esports
Potential Dark Horses: Fnatic, Rogue, and MAD Lions
2021 LEC Spring Split Betting | What's the Format?
Unlike over in the LCS, there aren't any format changes to speak of when it comes to the LEC. This, in short, is because Europe already had a format that bore fruit when it came to international competitiveness. So, if it ain't broke, why fix it?
As always, ten teams will compete in a double round robin, with matches being played in the Best of 1 format. The six best teams will eventually qualify for the playoffs. The four at the top will automatically be slotted into the winner's bracket, with the fifth and sixth ranked ones going in the loser's bracket. Simple stuff! If you need a bit more information into how the double elimination playoff format works, you can check out Riot's video from last year — nothing has changed so it's still worth a look!
Who's Playing?
The LEC, historically speaking, has always been a top-heavy region. That's just the way things have been set up. And, for better or worse, that isn't expected to change in 2021. At the top, we still have the current and former "Kings of Europe," followed by a couple of well-rounded (albeit insufficiently powerful) challengers, and then a few good old bottom-tier dwellers to round things out.
And, based on preliminary power rankings, no one's role is expected to change any time soon. This is great news if you're into betting on competitive LoL (or the 2021 LEC Spring Split, in this case) as it means that unexpected twists and mind-boggling upsets will be few in number.
So, with that out of the way, let's go over the ten competing teams!
The Biggest (and only) Favorite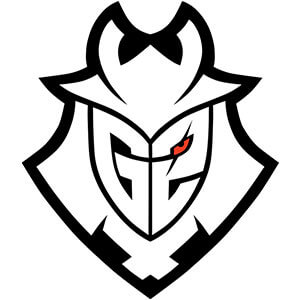 G2 Esports — The biggest favorite, of course, is G2 Esports. In fact, G2 winning the Spring Split is all but guaranteed. There's just no one out there in the LEC who can rub shoulders with the most stacked and dominant Western team ever assembled. And, depending on your allegiance, this is either a fantastic thing or pretty darn bad one. There's very little excitement overall, primarily because we already know the outcome of the split. Most fans don't want that, and rightfully so. What they want is a competitive state of affairs, but alas — it is what it is.
G2 will surely fool around for a good portion of the split, much like they always do. They have nothing left to prove; they're basically waiting for the 2021 Mid-Season Invitational, and are counting days before they can step foot on the World Championship stage in Shenzhen, China to once again represent Europe and face the crème de la crème of competitive LoL. This doesn't mean they won't drop a couple of games over the coming weeks and months, but — as was always the case — they'll deliver when it matters most: those oh-so-important playoff Best of 5s.
Betting on G2 in the short-term is always somewhat dangerous as they have a tendency to experiment and aren't afraid of dropping games. But if we look at the broader picture, however, they're arguably the best team in esports to bet on.
Heck, just look at the odds of them reaching the 2021 LEC Spring Split finals: -2362!
The Dark Horses
Next up, we have three pretty fantastic challengers. If G2 didn't exist, one of these (probably Fnatic) would undoubtedly be at the top of the region. But G2 does exist, which means all three of them automatically have to be relegated to a lower tier. And, again, they're not bad whatsoever. In fact, they're exceptional in more ways than one. But their strengths and biggest virtues fade pretty darn quickly when compared to a team like G2. Hence their current position.
These teams are "dark horses" but only in a nominal kind of way — they don't stand much of a chance of upsetting the long-established LEC status quo.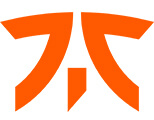 Fnatic — There's perhaps no more apt way to describe Fnatic than by calling them the former "Kings of Europe." It is a title that says it all; it's comprised of both their incredible legacy and its transient, impermanent nature. Still, despite not hoisting an LEC trophy in quite a while, they're still as dangerous and worthy of respect as ever. It feels like Fnatic is always a threat, although they haven't been able to go "all the way" ever since Rasmus "Caps" Winther decided to don a G2 jersey. 2021 should be no different in that regard.
They've found a suitable replacement for Rekkles (Elias "Upset" Lipp, formerly of Origen and Schalke 04), but it's highly questionable whether there's a player out there on European soil who could truly replicate Rekkles' "X factor" and ability to clutch things out when it matters most. Still, with Oskar "Selfmade" Boderek and Zdravets "Hylissang" Iliev Galabov within their ranks, they're all but guaranteed to remain a top-tier challenger.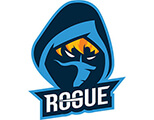 Rogue — After a surprisingly successful 2020 season, it's impossible not to respect and admire Rogue's somewhat meteoric rise towards the top of the LEC. They're far from perfect, but they accomplished far more than anyone expected without any proven superstars to speak of. Well, Oskar "Vander" Bogdan certainly helped lead the charge along with Steven "Hans Sama" Liv, but it was their lesser experienced teammates who stood out the most.
Their only true (and obvious) weakness was their top laner — a problem that has since been resolved by signing Andrei "Odoamne" Pascu, former Schalke 04 and H2K legend. Will this propel Rogue towards true contender status? Well, that depends on whom you ask, but they'll no doubt remain a worthy challenger. The decision to sell Vander's contract and promote Adrian "Trymbi" Trybus doesn't make a whole lot of sense, but it's not the most egregious roster change either, so we'll have to wait and see whether it pans out.
Either way, Rogue have all the right tools to once again contest for a spot near the very top of the region and should not be underestimated whatsoever.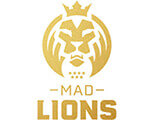 MAD Lions — Finally, to close out the "dark horse" section of our preview, we have none other than MAD Lions, the breakout stars of 2020. To call their previous season a monumental success would be cutting it short. They were so good it didn't even make sense — a true testament to Europe's deep talent pool and MAD Lions' immensely capable coaching staff. And, much like Rogue, they were far from perfect, but their bravado-fuelled play and willingness to engage in combat no matter the odds allowed them to compete with the best teams Europe had to offer.
And, naturally, we can't wait to once again see them in action! They've kept that oh-so-important three-man core (Marek "Humanoid" Brázda, Matyáš "Carzzy" Orság, and Norman "Kaiser" Kaiser), and have made two key changes in top and jungle. Whether they'll pan out, however, is anyone's guess at this point. İrfan "Armut" Berk Tükek, in particular, should definitely be an upgrade over his predecessor. On the other hand, we're still not convinced that Javier "Elyoya" Prades is all that better than Zhiqiang "Shadow" Zhao (if better at all). The latter certainly dropped off hard near the end of the 2020 season, but he was still one of MAD Lions' most potent catalysts and was integral in their success.
Either way, MAD will still field an incredibly dangerous roster. If they continue building on the foundation which they've established in 2020, they could definitely crack Top 3 once all is said and done.
The Gatekeepers & Bottom-tier Dwellers
Lastly, there's a bevy of teams that can — at best — be considered as mid-tier gatekeepers. If you're not a champion, then you're a capable contender; if you're not even that much, then you're a gatekeeper, but there's a tier even below that one: the bottom-tier dwellers. If you're a part of a team that can rightfully be categorized in this unflattering group, then your name probably isn't chanted all that often by hordes of roaring fans, during or in between one-sided beatdowns which — of course — you're always at the receiving end of.
Some teams and players spend most of their time getting showered in confetti; others can only dream of such a position.
The LEC, in particular, is packed with the latter. And, frankly, it's an understandable state of affairs given just how dominant and commanding both G2 Esports and Fnatic have been over the years. Everyone else is playing second fiddle, trying to catch up and yet never succeeding.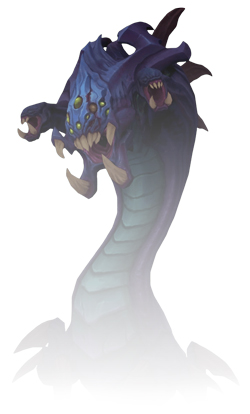 When it comes to mid-tier gatekeepers, we have Schalke 04, Excel Esports, and potentially SK Gaming. The first of the three will field nearly the same roster as in 2020 (the one that went on that mind-blowing surge at the very end of the Summer Split), which means they'll remain about as dangerous. Whether they'll once again be able to momentarily upset the status quo remains to be seen, but they're not to be underestimated. Excel Esports, on the other hand, made numerous changes (three, to be more exact), and could be a lot stronger than most expect — "could" being the operative word here. No one's expecting them to leave much of a mark once all is said and done, but they definitely have a bit of potential, especially if their bottom lane continues playing on such a high level.
Finally, no one's quite sure what to think of SK Gaming and their 2021 line-up. They went for a more conservative approach (by which we mean they didn't sign any A-list veterans); they've decided to invest in the "superstars of tomorrow," which, while definitely risky, obviously worked out great for both Rogue and MAD Lions.
Their head coach Jesse "Jesiz" Le has done admirably well with SK's 2020 roster (despite it being relatively underpowered and inherently flawed), so he's definitely earned our benefit of the doubt. At best, SK Gaming could challenge for a playoff spot, but we'll reserve judgement until we first see them in action. At worst, they'll be nothing more than an LEC bottom-tier dweller.
Speaking of which, we're left with Misfits Gaming, Team Vitality, and Astralis (formerly known as Origen). They're in a fairly similar position as SK Gaming, but for one reason or another, we don't have as much faith in their potential.
Team Vitality already had a solid line-up to work with back in 2020 and yet they failed to accomplish anything worthy of mentioning. Heck, we're being polite here. A better assessment would be that they didn't do anything at all. Will 2021 be any different? It might, but they've done nothing to warrant our benefit of the doubt.
The same goes for Misfits Gaming. They were a bit more successful than Vitality last year, but we're talking nuances here. They've made three changes to their starting line-up, and only one of them is an upgrade (support). That doesn't really scream "potential." They're not bad by any means (and neither is Vitality, for that matter), but when it comes to execution they've always fumbled, and there's very little reason to think that'll change going forward.
And then have Astralis. Despite being known for their many CS:GO accomplishments, this organization has done next to nothing ever since joining the world of competitive League of Legends. And, again, we're being polite here. They went from having some of the best and most capable players around (and mismanaging them in every which way) to numerous washed up pros and past LEC rejects. This might be an overly harsh way of describing them, but it is by no means incorrect. On paper, Astralis has the weakest roster in the LEC — by far. Simply put, they're most likely to end up in tenth place.
The only team we're absolutely certain will do well is Schalke 04. Misfits, Vitality, and SK Gaming are all relatively similar when it comes to potential and whether or not they'll perform well is anyone's guess at this point. Finally, there's little to no hope for Astralis. Even in a best-case scenario they won't be able to climb any higher than, say, ninth place. Hardly spectacular, you'll probably agree.
The gap between (most) mid-tier gatekeepers and bottom-tier dwellers is pretty darn narrow at the start of the season. This means that anything can happen betting-wise. There's very little synergy to speak of, which means upsets can occur fairly regularly. As time goes on, however, the gatekeepers will slowly separate themselves from the rest (or worst, in this case). You can expect this to happen around the halfway point of the split.
An Online-Only Setting
The COVID-19 pandemic is still running rampant across the globe, so it's only natural that the LEC will continue operating in an online-only setting. This, of course, will affect teams and players in various different ways. For some, it's an incredible catalyst; for others (those who thrive off huge crowds) it's more of a detriment. Take Felix "Abbedagge" Braun, for instance. There wasn't a player in the LEC that wasn't signing his praises in the second half of 2020, and that kind of sudden jump in popularity and respect was well-deserved. From the moment things transitioned to an online-only format, Abbedagge blossomed in ways no one ever thought were possible.
He went from being "inherently flawed" to "bafflingly spectacular" in what felt like a split of second.
Frankly, we've never seen anything like it. But that's just a singular example of a player who was essentially unshackled the moment he didn't have to perform in front of a live audience. There are many more like him, too, and you never really know whether a player will persevere in such a setting or regress performance-wise. Heck, they don't even know themselves!
In that sense, it's best to wait things out a bit if you're betting on the 2021 LEC Spring Split. A week or two will be more than enough to get a good enough read on everyone's overall strength and whether or not they have what it takes to go deep. Conversely, betting on underdogs early on makes a lot of sense too — it all comes down to personal preference and whether you're feeling adventurous!
And, if you happen to be looking for betting websites that cover competitive League of Legends, we've got you covered!
Wrapping Things Up
Betting on the 2021 LEC Spring Split makes a whole lot of sense as we're talking about a top-heavy region in which surprises seldom happen. And even when they do, they're few in number. We know who's good and why, and that means we can easily predict the outcome of nearly any match. That said, you should definitely watch as many games as you can as these things often shift and change on a weekly basis. A team might look amazing in one outing and then implode in the very next — sometimes it's a sign of trouble, and sometimes it's just a one-off kind of thing. By keeping track of what's going on, you'll stand a better chance of understanding the nuances of betting on LoL and whether or not someone has the tools to emerge victorious.
In any case, we should be in for one heck of a ride, despite already knowing who'll eventually be showered in confetti! We'll be back with more coverage before you know it, so stay tuned!