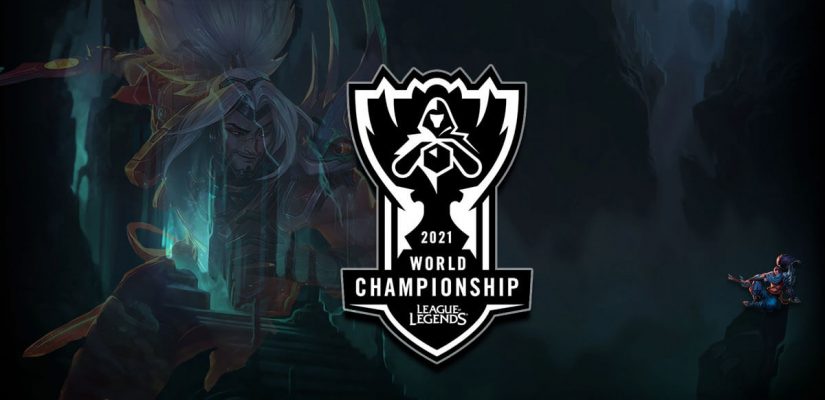 The 2021 LoL World Championship is about to begin, which means it's the perfect time for us to delve deep into the many incredible teams that'll compete on its stage, along with the slew of mouth-watering narratives that'll make this Worlds one to remember!
Betting on the LoL World Championship – aka the biggest tournament of the year is also highly advisable — it is a very fertile ground for huge upsets and potential winnings, so if you're partial to competitive League (or just have a bit of extra money lying around), make sure to read the fine print!
For this piece, specifically, we'll go over the biggest favorites, along with a few dark horses who could potentially upset the long-established status quo.
There's quite a lot of ground to cover, so let's begin!
Before we delve into the nitty-gritty, one thing needs to be said: there are no guarantees whatsoever. We know that an LPL or LCK team will end up on top once the dust settles, but what'll happen towards that point, who'll get their hands raised, in which fashion, and whether or not any tournament favorites will end up "biting the dust" is anyone's guess. There's simply no way to predict these things, no matter what anyone says.
We know who's favored and why, but these things often shift and change on a whim. Still, the fact that China and Korea reign supreme cannot be brought into question. The only thing left for us to see is which LPL/LCK giant will ultimately end up on top. That's the only uncertainty at this point, with everything else being fairly obvious and clear-cut.
2021 LoL World Championship Outright Betting | Biggest Favorites
There's no one frontrunner to win the whole thing at the top League of Legends betting sites. Instead, we have four staggeringly capable teams, and they're all so good at the game it doesn't even compute: EDward Gaming, DWG KIA (the defending World Champions), FunPlus Phoenix, and Royal Never Give Up.
Which of these four will eventually come out on top is anyone's guess. EDG are coming in as the number one seed from China, but the general consensus is that FPX are still a cut above — despite failing to deliver in the 2021 LPL Summer Split finals. Whether that's true or not is up for debate. It was a Best of 5, and EDG's triumph was by no means a fluke. Did FPX really play their best League of Legends? Not by a long shot, but the fact that they went off the rails and failed to execute is also telling.
Still, a team with Jang "Nuguri" Ha-gwon, Gao "Tian" Tian-Lang, Kim "Doinb" Tae-sang, Lin "Lwx" Wei-Xiang, and Liu "Crisp" Qing-Song has to be considered as a frontrunner almost by default. What a truly spectacular line-up, one that is overflowing with both mechanical prowess and talent.
Then we Royal Never Give Up, the 2021 LPL Spring Split champions and the one team that looked nigh-invincible at this year's Mid-Season Invitational. The ease with which they had outclassed their peers left no one indifferent. After winning MSI, their performance dropped off quite a bit (we're putting it mildly here), but they still have all the right tools to not only leave a mark but even go the whole nine yards.
Last but certainly not least, we have DWG KIA.
They're still one of the biggest favorites, but they're far from infallible and had, in fact, looked quite a bit shaky at this year's MSI. The biggest problem, arguably, is that they hail from a region that is nowhere near as competitive and stacked as was the case in years prior. DWG KIA are immensely talented, but it's not like anyone's well equipped to challenge them over in the LCK.
Most of their Korean peers simply aren't in tune with the meta, so it should really come as no surprise that most folks think of the LEC as the second-best region in the world. Be that as it may, the LCK representatives can still pack a punch (to say the least), and their more reserved style of play often pays dividends in Best of 5s.
We're not so just DWG KIA will still be as potent and dangerous as was the case in the past — they'll face some mighty impressive opposition from the LPL (and even some from the LEC), and seeing how they weren't exactly pushed to their limits back on home soil, there's a very real possibility that they'll enter 2021 Worlds with a "dull blade." Still, even if that does happen (as opposed to them wrecking house and defending their title), DWG KIA is all but guaranteed to finish in the Top 4.
2021 LoL World Championship Outright Betting | High Value Dark Horses
Whether these teams actually have a shot at upsetting the status quo is heavily up for debate. We're leaning towards a very resounding "no," but they could definitely wreck havoc throughout the tournament, and make life-living hell for the four teams listed above.
They're all exceptional in one way or another but simply lack that extra bit of something that's necessary for them to go "all the way." And, well, if you're looking to bet on the 2021 LoL World Championship, these are the teams you should really focus on for as long as they're playing in the oh-so-volatile Best of 1 format.
When it's just a single game we're talking about (rather than a three or five-game series), the line between "tournament favorite" and "underdog" tends to get blurred just enough for it to matter!
MAD Lions
— The two-time LEC champions are undeniably the most respected Western competitor at this year's Worlds. Heck, it's not even close!
They might not be perfect, but they're darn good at the game and have more than enough mechanical prowess to execute nearly any strategy they might come up with — no matter how ludicrous or ill-advised it might be.
They're also young, brash, and fully aware that this is their best chance yet at making history. We know for a fact that they can trade blows with the best teams in the world, so the only question now is: will they deliver?
Hanwha Life Esports
No one's expecting Hanwha to make history this time around, but a team with Jeong "Chovy" Ji-hoon and Kim "Deft" Hyuk-kyu simply has to be respected.
They might not be as stacked or capable as the likes of DWG, Gen.G, or T1, but they're still dangerous and can definitely pack a punch whenever they bring their "A-game."
How well they'll perform still remains to be seen, but they're not to be trifled with and could, by all means, pull off a few upsets — assuming they reach the Group Stage, which, in all fairness, is all but guaranteed.
LNG Esports
Much of the same applies to LNG Esports as well, but there is one crucial difference: LNG definitely stand a chance of going deep into the tournament and leaving a mark in much the same fashion as Suning (2020 Worlds).
Finishing fourth in the LPL means you're exceptional at League of Legends and have all the right tools at your disposal to make history in one way or another. LNG's gauntlet run, in particular, made one thing perfectly clear: they mean business. They took down Suning (3-2), Top Esports (3-1), and Royal Never Give Up (3-1) one after another and looked darn impressive doing it, too!
How well they'll perform at this year's Worlds still remains to be seen, but they're bound to wreck house from the moment they step foot on stage! Betting on LNG in the Best of 1 format could definitely yield great results.
Gen.G
We're not too sure how to feel about Gen.G. On the one hand, they're stacked from head to toe with the who's who of competitive League: Kim "Rascal" Kwang-hee, Kim "Clid" Tae-min, Gawk "Bdd" Bo-seong, Park "Ruler" Jae-hyuk, Kim "Life" Jeong-min. These are some of the best players who have ever taken flesh, and yet it just doesn't feel like they'll accomplish much at Worlds.
Will they get out of groups?
Almost surely, but anything more than that feels like a stretch. Their talent is undeniable, but the way in which they play the game isn't exactly up-to-date. They've also often struggled against high-tempo teams that can establish their own pace right from the very get-go — and there are many such challengers at this year's Worlds.
Expect an impressive showing from the perennial LCK giants, but they're probably not going to move the needle much once all is said and done.
Fnatic
The boys in black and orange will either exceed all expectations and surprise and world or implode trying. There's nothing in between. They're always looking for a fight no matter the odds, and we love them for it. They'll go for the craziest plays, no matter how ill-advised they might be.
And sure, they often don't work out, but you can't help but be impressed and awed by the zest and fervor with which they engage, flash in, and throw themselves in harm's way looking to eke out an advantage and seal the deal.
Gabriël "Bwipo" Rau and Zdravets "Hylissang" Iliev Galabov will once again lead this team into action and, well, if history is any indication, they're bound to impress in all the right ways. They've also been slotted into a very favorable group, so if they play to the best of their ability and not throw or implode (too much), they'll have quite a good chance of making it out!
Team Liquid
Putting the former four-time LCS champs on any sort of dark horse list is just asking for trouble. Still, if they put their best foot forward and play their best League of Legends, they could definitely do some damage. The odds of it happening are fairly slim, of course, , but at least they have a shot.
One quick glance at TL's starting line-up is all you need to get hyped. They have some of the best Western players of all time, including a former world champion. So, needless to say, it's not talent that they're lacking. Are they the most consistent team around? Not by a long shot, but whenever the stars align, and TL gets on the same page, watching them is like poetry in motion. Well, at least on home soil.
In any case, keep an eye on TL as they're well-equipped for the monumental task at hand. Then again, you can never be too certain with LCS representatives, so definitely exercise caution.
PSG Talon
If this year's MSI made anything perfectly clear, it is the fact that PCS' first seed should not be underestimated. Heck, we're putting it mildly here! This team plays and executes as if it were from the LPL, and that's quite high praise.
They've impressed us in all the right ways and will surely do it again once the Group Stage comes around. How high they'll eventually soar still remains to be seen, but they're not to be trifled with and will almost surely pull off a few upsets over the coming weeks.
Predicting how well they'll do against Fnatic and Royal Never Give Up is nigh impossible, but if they play as well as they did at the Mid-Season Invitational, they'll no doubt make a statement and, potentially, reach the Knockout Stage.
Closing Remarks
As always, try to watch as many games as you possibly can, as that is the only way you can "stay ahead of the curve" and predict potential upsets. There are no shortcuts, unfortunately — you'll have to go "old school" for this one! And, well, that's for the better as Worlds is always a spectacle worth tuning in to! May the odds be in your favor!