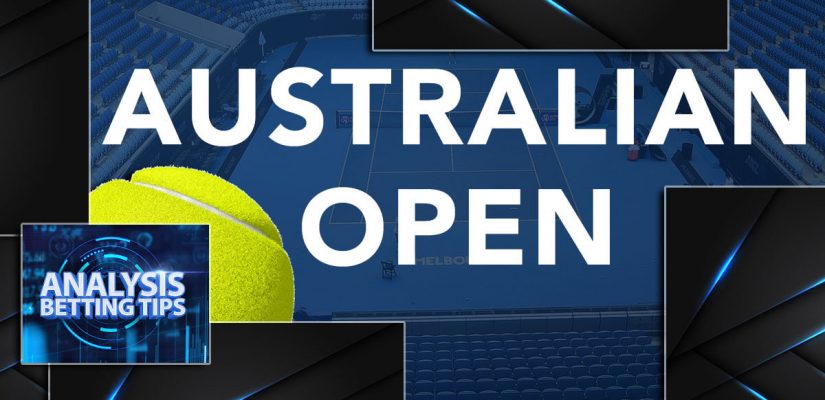 Novak Djokovic will be unavailable to play in the Australian Open this year, if you haven't heard the news. In fact, Djokovic can't even stay in Australia after his visa was pulled. This was after a never-ending back and forth with the Australian government.
It appeared at first that Djokovic was going to be able to float the rules and play in the tournament. He won a court battle initially, though that didn't last long. Following an uproar from Australian citizens, the government took a hard stance, and Djokovic lost his deportation appeal.
Djokovic is the defending champion in Melbourne. He beat the talented Daniil Medvedev for the victory. It was Djokovic's ninth Australian Open title.
Tennis star Novak Djokovic flew out of Australia after a court upheld the government's decision to cancel his visa over his unvaccinated status https://t.co/l95f0ATLV7 pic.twitter.com/rmZ4Bw4FZl

— Reuters (@Reuters) January 16, 2022
However, he will be unable to defend his title after being immediately ordered to leave the country on the grounds of risk to the public's health and good order of Australia.
If Djokovic were allowed to play, he would have been going for his fourth straight crown in Australia. With the Serb out of the fray, the Australian Open is wide open on the men's side in Melbourne at Melbourne Park.
I can't say Joker is the most liked play on the tour, and after he lied on documents, no one is going to feel bad for him. Roger Federer won back-to-back titles in 2017 and 2018. Now we're going to have a new champion for the first time since 2018.
No Djokovic and no Federer, but there will be Rafael Nadal. Federer will be unavailable in Australia with a knee injury dating back to early in 2021. He is recovering from knee surgery and is not planning on retiring yet.
"I really believe that if I am healthy and able to play weeks in a row on the tour… I will have my chances to be in an important position on the tour and give myself chances to keep fighting for important things."@rafaelnadal • #AusOpen • #AO2022 pic.twitter.com/IxJH1ljbVu

— #AusOpen (@AustralianOpen) January 15, 2022
Nadal has been the most vocal player of the Djokovic saga. He is exhausted by the whole thing and stated that Djokovic isn't bigger than the Australian Open. This is true. In his fifth match last year in Australia, Nadal lost in a five-set thriller to Stefanos Tsitsipas.
In the absence of Djokovic and Federer, Nadal is the biggest name in the tournament. Not that Federer likely would have threatened. However, is Nadal the right selection to win? We have a competitive field regardless of no Djokovic.
Nadal, Medvedev, and Alexander Zverev must be taken into consideration to win now. Head below for our 2022 Australian Open preview and predictions.
Top Contenders To Win The 2022 Australian Open
The one thing that sticks out looking at the odds board is that Novak Djokovic is still up on the board at MyBookie. I excluded him from the odds below, but he is still up as +206 to win.
If I know some gamblers, there are going to be people betting Djokovic despite him flying home to Serbia before the Australian Open begins. Back up the bus if he was playing at +206.
Tennis is one sport where they are typically wide discrepancies between player odds. Do your homework and line shop when locking in your bet to win the tournament. It's worth shopping and signing up for multiple sportsbooks. Looking for a tennis sportsbook? Check out our best sportsbooks for betting tennis online in 2022.
Odds at MyBookie
Daniil Medvedev (+156)
Alexander Zverev (+390)
Rafael Nadal (+1150)
Stefanos Tsitsipas (+1750)
Odds at BetUS
Daniil Medvedev (+140)
Alexander Zverev (+225)
Rafael Nadal (+600)
Stefanos Tsitsipas (+600)
Odds at BetOnline
Daniil Medvedev (+145)
Alexander Zverev (+250)
Rafael Nadal (+500)
Jannik Sinner (+800)
–
2022 Australian Open Preview and Prediction
Daniil Medvedev won the US Open in September in the latest Grand Slam tournament. Medvedev beat Novak in straight sets 6-4, 6-4, 6-4 for his 13th career title. As good as Medvedev has been, it's only his first win in a Grand Slam evening.
Keep in mind that Medvedev is only a 25-year-old, though. It feels like he's been around for a while, but the best of Medvedev's career is only beginning. After winning the US Open in September, he's gone 19-4 in singles action.
His most notable losses were against Djokovic in Paris in November, 6-3, 3-6, 3-6, and then German Alexander Zverev on the ATP Finals later in the month, 6-4, 6-4. Zverev has to be going into the Australian Open with plenty of confidence.
Alexander Zverev serves (0 BPs faced) and plays incredibly well to beat Daniil Medvedev 6-4, 6-4 and win the ATP Finals for the 2nd time.

– 6th title in 2021 — tour leader — (6-0 in finals)

– 4th ever player to beat world number #1 and #2 in SFs and F of the ATP Finals. pic.twitter.com/egKCKzbqLq

— José Morgado (@josemorgado) November 21, 2021
He was in great form and has beaten the best players in the world. Zverev has defeated Djokovic and Medvedev, but has yet to win a Grand Slam title. He has 19 career titles, with the 24-year-old owning a 68.9% win rate.
Zverev and Medvedev met twice in the ATP Finals within three days in November. Medvedev won the first match, 6-3, 6-7, 7-6, and then lost the rematch just a few days later.
Zverev will have to be better than in his most recent attempt. He took a 4-6, 6-4, 3-6 loss against World No. 9 Canadian Felix Auger Aliassime in the ATP Cup on January 6.
Despite the loss, Zverev is No. 3 behind Medvedev and Djokovic. If Medvedev or Zverev wins the Australian Open, there's reason to believe they will be No. 1.
NO. 1 WORLD RANKING UP FOR GRABS IN AUSTRALIA
Novak Djokovic is scheduled to lose 2000 points after being departed from Australia. If Daniil Medvedev or Alexander Zvrev wins the Australian Open, there will be a new No. 1 on the ATP Tour.
Let's not put an asterisk next to either player's name if they jump Djokovic for the top honors in the world. Win the US Open and then follow up with the Australian Open? Yes, there is no asterisk. How people quickly forget that it was Medvedev who ruined Djokovic's calendar Grand Slam.
Back to one of our original questions. How about Nadal? If we were on the clay, this would be a no-brainer, but he's incredibly inconsistent on the hardcourt, especially at this stage of his career having to go the distance against younger players.
Nadal received a tough bracket to reach the Australian Open Final as well. As much as I wish Nadal to win, this is going to be tough on him. It's setting up to be a grueling schedule for him in Melbourne. A rematch between Medvedev and Zverev makes plenty of sense.
Medvedev must keep his composure in a potential second-round matchup against Aussie Nick Kyrgios. Yeah, I know, Kyrgios is the biggest underachiever on the ATP Tour. However, he picks times when he wants to play and I'm sure there will be motivation to play well in Australia.
Wow.

Ugo Humbert comes back from 0-3 in the 2nd set and gets one of the best wins of his career to start 2022.

6-7(5), 7-5, 7-6(2) over #2 Daniil Medvedev. 3 hours.

RUS 1-1 FRA at the ATP Cup. Doubles to come.

[getty] pic.twitter.com/rikvB2ciMd

— José Morgado (@josemorgado) January 2, 2022
Also, Medvedev could see Ugo Humbert in the third-round, a player he lost to in the ATP Finals, 6-3, 6-7, 6-7. Humbert has two wins in two attempts against Medvedev.
He's probably going to the final in Melbourne, but his road is not completely clear. I'd rather look for better value elsewhere to win the tournament.
Zverev has been a consistent player over the last six or seven months. He pressed Medvedev to the limit, and then beat him a few days later in straight sets. The price looks good on Zverev to win at these odds. Look for the German to have a big chance to win his first Grand Slam in Australia.
AUSTRALIAN OPEN WINNER PREDICTION