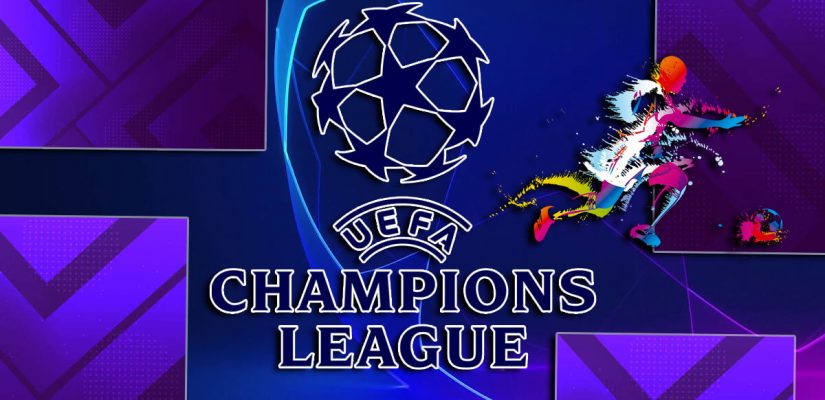 The 2021/22 Champions League playoffs are scheduled, as always, for mid-February. That's when the first round of playoffs kicks off and, with it, numerous CL betting lines. Champions League top goalscorer bets are among them, and since they have a ton of interesting options, we're here to give them the attention they deserve.
⚽️2⃣0⃣2⃣2⃣⚽️

Champions League football this year ? #UCL pic.twitter.com/CeRiqiZsNF

— UEFA Champions League (@ChampionsLeague) January 3, 2022
2022 Champions League Current Top Goalscorers
Ajax's Sebastien Haller is currently leading the charge after six group stage matches with whopping ten goals. He's closely followed by Bayern's Robert Lewandowski with nine. These are the two main favorites to win the Champions League top goalscorer award according to all online soccer bookmakers.
Other close favorites are Mo Salah who is currently on seven and Cristiano Ronaldo who is currently on six. Christopher Nkunku is on seven, but he's out of the equation because RB Leipzig got demoted to Europa League following a hard-fought battle in the CL group stage with Man City and PSG.
There are more notable names, of course! PSG's dynamic goalscoring duo in Mbappe and Messi are worth mentioning too.
Messi is currently on five, Mbappe on four.
The thing is, they're going up against Real Madrid and could fall out of the competition earlier than the likes of the above-mentioned players.
All in all, there's definitely good variety and high-value options among Champions League top goalscorer bets!
Odds for Champions League Top Goalscorer
Before moving to the analysis, here's a closer look at the odds:
| | | |
| --- | --- | --- |
| player | Odds | GOALS |
| lewandowski | -176 | 9 |
| haller | +300 | 10 |
| salah | +700 | 7 |
| ronaldo | +1600 | 6 |
| messi | +2000 | 5 |
| benzema | +3300 | 5 |
| mbappe | +3300 | 4 |
| mahrez | +5000 | 5 |
| griezmann | +10000 | 4 |
| dzeko | +10000 | 4 |
| sane | +15000 | 5 |
| dybala | +15000 | 3 |
2022 Champions League Top Goalscorer Predictions
Now that you know the odds, let's assess the key names and see which of them is worth betting on!
Robert Lewandowski at -176
As mentioned earlier, Robert Lewandowski is the main candidate this season. He's currently in second place, just behind Sebastian Haller, but is playing for a team with actual CL title aspirations. On the other hand, Ajax shouldn't have issues with advancing to the next stage over Benfica, but they'll definitely be the underdogs in the next stage, no matter who they end up against.
Is Robert Lewandowski the right bet to make here?
Well, while the experienced Polish goalscoring veteran is still playing at the highest level and scoring goals at will, at -176 the value just isn't there. And while Bayern are a top-tier team, other players from similar quality teams, offer much better value.
If you don't like Sebastien Haller at +300, there are other options too. Perhaps Salah at +700 or Ronaldo at +1600 will be right up your alley.
Sebastien Haller at +300
But, let's take this list one player at a time. Next up, we're going to explore Sebastien Haller's viability. At +300, the bookies aren't really that fond of Ajax's striker. Even though he's currently leading the list with ten goals in six matches, bookies aren't favoring him because he probably won't play as many matches as the likes of Robert Lewandowski or Mo Salah.
The latter is further down the pecking order, but he's three goals behind the Frenchmen.
He's scored 22 goals this season. 22 goals in 24 matches, which is absolutely superb for the ex-West Ham favorite. If injuries don't ruin his playtime, he could be in for a marvelous season and even properly contest for the flattering title of 2022 Champions League top goalscorer.
Mo Salah at +700
What about Mo Salah? He has a long way to reach the top spot, but considering the way Liverpool have been playing this season, his shot at going all the way is pretty big. Playing all remaining matches is of utmost importance for the Champions League top goalscorer title, and Liverpool are certainly among the top contenders.
They're currently in the second ePL spot, just behind distant first-place Manchester City. As for the CL, Liverpool aced the group stage with six straight wins and a goal difference of 17:6. That's a pretty sweet record Jurgen Klopp will definitely be proud of.
As for Mo Salah, if he can continue providing like ha has been in the Premier League, and if he remains injury-free, he's a legit choice here!
Cristiano Ronaldo at +1600
Now we're going to explore the two of soccer's most legendary players, Cristiano Ronaldo and Lionel Messi. They're no longer heating things up for Real Madrid and Barcelona. Messi is now playing for PSG while Ronaldo returned to Manchester United for what ought to be his last dance.
Neither of them is far from the top spot.
Ronaldo is currently at six goals; Messi at five. They're both capable of massive leaps to the frontlines in a matter of minutes. We all know just how dangerous they are for opponents' goals. All they need is a few centimeters of space and they'll put one past the goalie.
Realistically, Ronaldo has better chances of going all the way. While both PSG and United have tough opponents in the first playoff round (two Madrid teams, Real and Atletico), United have slightly better chances of going through to the next round.
Knowing Ronaldo's group stage efforts, he's likely to continue in the same fashion. If push comes to shove (read, should he reach close to the top spot), we might even see him take over penalty duty from Bruno. At the moment, none of Ronald's CL goals came from penalties, whereas two of Messi's five came from the spot.
Lionel Messi at +2000
Lionel Messi to finish on top of the CL goalscorers list goes for +2000. It's pretty risky, considering Messi's poor performances for PSG this season.
The Argentinian magician scored just six goals this season, five of which were in the Champions League.
There's still hope he can work his magic against Real Madrid and push PSG through, but it's not that likely to happen. Messi without Barcelona is just like Barcelona without Messi – mediocre at best.
Benzema at +3300
Karim Benzema's Real Madrid has a tough first-round playoff clash to go through. If they can surpass PSG in what's going to be a tough contest from start to finish, we could see the French veteran go near the top of the goalscoring standings.
But, at +3300, I don't really fancy this one.
There are better options than Benzema that offer similar or better value. Heck, take Kylian Mbappe as the perfect example. Benzema is in front by just one goal, but I'm sure we can agree that Mbappe's potential is far greater than that of the 34-year-old Real Madrid striker.
Mbappe at +3300
Mbappe just can't score goals in the Champions League this season. On the bright side, he's doing fine in other competitions. Ten goals and eight assists in Ligue 1 combined with five goals and an assist in Coupe de France tells us a different picture.
Four goals and six CL assists isn't bad, but we all know the French prodigy can do better. Mbappe can never be counted out! He's fast, he's explosive, and he can score like the best of them. All he needs is one good match and he'll get to the top three! I'm not even exaggerating – he's just that good!
So yeah, +3300 seems like a bargain here. You're not betting on his current goal count, you're betting on Mbappe's potential… and there's plenty of it, as I'm sure you already know.
Mahrez at +5000
Mahrez, despite having five goals at the moment, is a valid choice here! How come? Well, not only is he in great form this season, but he's playing for a team that are favored to go all the way. Plus, they have straightforward opponents in the first playoff round which the Algerian midfielder could use to his advantage.
There's a long way to go to reach Haller's tally, but everything is possible when you're playing for what's arguably the best team in the world right now.
Pep Guardiola's City rarely makes mistakes and they're bound to reach the semifinals at the very least. If everything aligns correctly, we could see Mahrez on top of the goalscoring list. It's not likely, but it's possible… and at +5000, the value definitely exists!
Griezmann at +10000
What can Antoine Griezmann accomplish this season? Can he lead Atletico Madrid to glory past Manchester United?
Well, I have to side with the Red Devils in this one:
But even if Simeone's men do go through to the next round, I doubt Griezmann will be able to score upwards of eight goals by the end of the season.
So yeah, long story short, betting on Griezmann to be this year's Champions League top goalscorer just isn't a smart idea.
Dzeko at +10000
Last but not least, the Bosnian diamond himself, Edin Dzeko. The Nerazzurri weren't supposed to be at the top of the Italian Serie A… not without Lukaku. Everyone expected them to fall out of the title race without the Belgian Striker who helped them so much last season.
But, Edin Dzeko proved he's not too old just yet!
The 35-year-old striker has scored nine Serie A goals this season, assisting on four additional occasions too. As for the Champions League, Edin has three goals thus far and isn't really a viable option.
?️ | INTERVIEW

Listen back to what @EdDzeko had to say to @Inter_TV last night ?pic.twitter.com/mq3owReIgP

— Inter ??? (@Inter_en) January 23, 2022
I mean, sure, if you're an Inter fan just go for it… with a low stake, of course. If you're not, there are far better Champions League top goalscorer bets explained above.
Wrapping Things Up
Yep, there are lots of interesting options for you to explore. We're done with our Champions League top goalscorer analysis here, so we're leaving you with a tough decision to make.
But, all things considered, we're in for some splendid Champions League playoffs action this year!