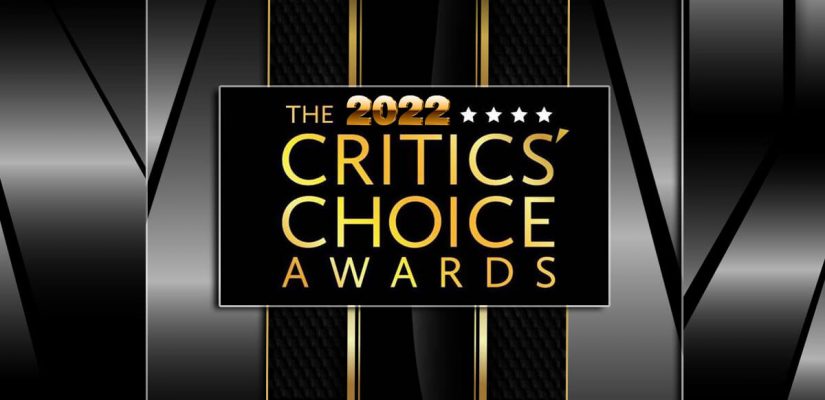 Spring has almost sprung, which can only mean one thing…awards season is nigh upon us!
The Screen Actors Guild (SAG) Awards went down last month, but that was just the beginning. Over the next few weeks, we'll have the Academy Awards, Critics Choice Awards, BAFTA Film Awards, and the Grammys. If you haven't been keeping up with the newest releases in the world of movies, TV, and music, you've got some catching up to do.
Fortunately, you've still got a bit of time to do that catching up.
Once you've done so, you can also take advantage of the various betting options offered by
entertainment betting sites
. The Critics Choice Awards may not generate as much buzz as the Oscars, but you can still win a bundle of money betting on the former.
The 27th iteration of the Critics Choice Awards will go down on Sunday, March 13th. You can catch the festivities on TBS and the CW. If you're looking for a Critics Choice Awards betting guide, you've come to the right place. Let's make some money together, shall we?
Best Sites for Betting on the 2022 Critics Choice Awards
These are some of the most reputable online betting sites in the industry for a number of reasons. These sites are all trustworthy and own excellent reputations within the online gambling space. A few of their finer attributes are listed below:
The unfortunate reality is that there are plenty of scammy, sketchy sites out there looking to take advantage of vulnerable users. Separating the bad sites from the good ones can be difficult for the inexperienced bettor…
Which is why we've done the hard part for you and thoroughly reviewed each of them in order to highlight those that can be trusted.
The aforementioned Critics Choice Awards betting sites fit the bill when it comes to what you should be looking for in an online betting experience. And now, on to the fun part!
2022 Critics Choice Awards Key Information
What:
27th Critics Choice Awards
Where:
Fairmount Century Plaza Hotel in California, US
When:
Sunday, March 13, 2022 at 7 pm
Where to Watch:
The CW and TBS
The Critics Choice Awards certainly don't come with as much glamour or pizzazz as some of the other renowned awards shows out there, but who doesn't love a good awards show?
Famous actors and actresses love nothing more than finding an excuse to gather and talk each other up.
The show was actually originally scheduled to take place back in January, but it was postponed until March 13th as a result of the Omicron wave that swept its way through the US earlier this winter.
Better late than never, right?
The delay hopefully just gave you more time to take a gander at the nominated films and get a better idea of how to approach your bets. This year's edition will be hosted by Taye Diggs and Nicole Byer. This will be Diggs' fourth consecutive Critics Choice Awards hosting task, while Byer will join the party for the first time.
Now that you know the basics, let's dive into the Critics Choice Awards 2022 odds and make some money, shall we?
27th Critics Choice Awards Odds
Entertainment betting sites everywhere have Critics Choice Awards odds. While some of the props get deep into the weeds with some of the more niche categories, we'll only be discussing the major awards in this space.
Odds for Best Acting Ensemble
The Power of the Dog:
+650
The Harder They Fall:
+2500
If you want star power, look no further than the group of six films whose ensemble casts have been nominated for this award. The movie with the most star-studded cast is clearly Adam McKay's Don't Look Up, which stars Leonardo DiCaprio, Jennifer Lawrence, Meryl Streep, and a host of others. McKay's masterpiece is essentially a comedic commentary on the way climate change is covered in the United States.
Don't Look Up looks like an incredible value in this category given its status as a +1400 long shot.
As a result, it's a bit surprising to see West Side Story as a fairly heavy -175 favorite in this category. Steven Spielberg's take on the old musical classic features a young, up-and-coming cast full of not-so-well-known actors.
The brand new version of West Side Story leads all movies with 11 nominations at this year's Critics Choice Awards. Belfast checks in at surprisingly high +180 odds. Another potential sleeper is The Power of the Dog at +650. Benedict Cumberbatch, Jesse Plemons, Kirsten Dunst, and Kodi Smit-McPhee deliver can't-miss performances in a film generating plenty of Oscar buzz, as well.
West Side Story isn't worth a wager given the current -175 odds. Shoot for more upside with The Power of the Dog (+650) or Don't Look Up (+1400).
Best Director Odds
Jane Campion – The Power of the Dog:
-350
Steven Spielberg – West Side Story:
+400
Kenneth Branagh – Belfast:
+600
Denis Villeneuve – Dune:
+1600
Paul Thomas Anderson – Licorice Pizza:
+2000
Guillermo Del Toro – Nightmare Alley:
+2500
Jane Campion has been a heavy frontrunner to take home Best Director at most of the major awards ceremonies for quite some time. Not only is she currently a massive -350 favorite to win the Critics Choice Award, but she's also leading the Academy Awards odds in the same field.
Campion opened at +275 to win Best Director at the Critics Choice before heavy activity sent her odds soaring to -350. The New Zealand native earned an Oscar nomination back in 1994 for her work on The Piano. She won the Oscar that year for Best Original Screenplay, but ultimately fell in the Best Director category to Steven Spielberg and Schindler's List. Her three nominations this year represent her first Critics Choice Awards nods.
Campion did phenomenal work with The Power of the Dog. It's not the most action-packed movie you've ever seen, but Campion successfully interwove a number of intriguing storylines into the two-hour, five-minute masterpiece. That includes a memorable ending that kept viewers guessing.
Spielberg, who certainly has plenty of trophies on his mantle already, is once again nominated as a +400 underdog for his adaptation of West Side Story.
This is the legendary director's seventh Critics Choice Awards Best Director nomination, and he's in search of his third victory. Spielberg took home the hardware for Saving Private Ryan (1997) and Catch Me If You Can (2003). He has also earned nominations for Minority Report (2003), Munich (2006), War Horse (2012), and Lincoln (2013).
Given his illustrious track record, you can't discount Spielberg's chances here, even as a sizable underdog to Campion. Paul Thomas Anderson (+2000) has earned himself plenty of praise for his culty hit Licorice Pizza, but I expect him to fall short this time around.
In the end, it's hard to overlook Campion, even at -350 odds that won't give you much bang for your buck.
Best Picture Odds
The Power of the Dog:
+120
Sensing a theme here, yet? Campion looks like a runaway favorite for Best Director. So, it's only natural that her film, The Power of the Dog, checks in as a solid +120 favorite to take home Best Picture honors, as well.
The movie garnered more Oscar nominations than any other, too.
As a result, it's safe to assume The Power of the Dog will earn some hardware this awards season. Taking a shot on the +120 odds to win the Critics Choice Best Picture honor makes plenty of sense. The plus-money odds add to the appeal.
There are plenty of other candidates here. Belfast isn't far behind at +200, with West Side Story (+300) and Licorice Pizza (+650) not too far behind. Belfast is a semi-coming-of-age tale following a working-class family trying to get through life in Northern Ireland back in the 1960s. The black-and-white film has only grossed about $40 million at box offices worldwide. While it has received solid critical acclaim from casual viewers and critics alike, a Best Picture nod would be a bit of a surprise.
CODA fared quite well at the SAG Awards last month, with its cast taking home top ensemble honors. If you're looking for a long-shot wager with a pretty realistic shot at cashing, taking a stab at CODA's +2800 Best Picture odds isn't the craziest idea in the world.
King Richard is another interesting sleeper at +2000.
Frankly, you can make a compelling Best Picture argument for all 10 movies featured here. If you want safety, side with The Power of the Dog. If you want a bit more upside, I'd be all over CODA here at +2800.
Odds for Who Wins Best Actor
Will Smith – King Richard:
+100
Benedict Cumberbatch – The Power of the Dog:
+120
Andrew Garfield – Tick, Tick…Boom:
+700
Peter Dinklage – Cyrano:
+1200
Denzel Washington – The Tragedy of Macbeth:
+1400
Nicolas Cage – Pig:
+1600
Will Smith leads the Best Actor nominees for his portrayal of Richard Williams in King Richard. The patriarch of the famed Williams family helped groom his daughters, Serena and Venus, into two of the most decorated tennis players in history.
Smith won Best Actor for this one at the SAG Awards last month, so he has some momentum heading into the Critics Choice honors. The even-money odds don't give you amazing value, but you're still doubling your money if he pulls it off.
This is Smith's third Best Actor Critics Choice nomination. He lost in both 2002 (Ali) and 2007 (The Pursuit of Happiness), but he's good value to take home the trophy for the first time this year. He was nominated for the Oscar in this category.
We'd be remiss to ignore The Power of the Dog in any category, apparently. Benedict Cumberbatch plays the sour ranchhand, Phil Burbank, who makes life exceedingly difficult for Dunst, Smit-McPhee, and everybody else he encounters over the course of the film. As usual, Cumberbatch delivers an outstanding performance worthy of recognition. This is old hat for the 45-year-old by now. Benedict notched his sixth and seventh Critics Choice Awards nominations with this movie, though he's still looking for his first win. I prefer Smith at comparable odds, but you certainly can't go wrong with Cumberbatch at +120.
It's been a while since we've seen Nicolas Cage earn much awards buzz, but he did earn a nomination this year for the little-known flick, Pig. This is just Cage's second Critics Choice nomination and his first since way back in 1996. He was nominated in this category that year for Leaving Las Vegas, but lost. Cage is the biggest long shot here at +1600.
I don't really think he'll win it, but he's worth a mention.
Denzel Washington at +1400 looks like an even better value. You won't often find an actor as decorated as Denzel with such long odds, but here he is. The Tragedy of Macbeth is the two-time Oscar winner's second Best Actor Critics Choice nomination. The movie was popular among critics, though its limited theatrical release may have limited its exposure to the masses.
Washington at +1400 is a compelling long shot, but Best Actor is Will Smith's to lose this year.
Best Actress Odds
Kristen Stewart – Spencer:
-400
Olivia Colman – The Lost Daughter:
+450
Jessica Chastain – The Eyes of Tammy Faye:
+700
Lady Gaga – House of Gucci:
+1400
Nicole Kidman – Being the Ricardos:
+1600
Alana Haim – Licorice Pizza:
+2000
The Critics Choice Awards generally give us a glimpse into how the Oscars may ultimately pan out. However, there are quite a few differences. Lady Gaga and Alana Haim were not nominated for the Academy Awards in the Best Actress category, but the other five Critics Choice nominees did earn Oscar nods.
Noted Twilight alum Kristen Stewart leads the way as a heavy, heavy -400 favorite for her portrayal of Princess Diana in Spencer. The film itself was a bit of a disappointment among critics, but Stewart did a good enough job to earn some awards recognition.
However, despite her heavy status as a favorite, Stewart is looking to win an award for the first time for this movie. Nicole Kidman (+1600) won Best Actress honors for her portrayal of Lucille Ball in Being the Ricardos at the Golden Globe Awards. Jessica Chastain (+700) won this award at the SAG Awards for The Eyes of Tammy Faye in an upset.
I'm not at all convinced Stewart is a shoo-in to win at the Critics Choice Awards. Her performance was deserving of the honor, but that doesn't mean the voters necessarily agree. Olivia Colman, who seems to get nominated for every acting award possible in every film she does, is another intriguing candidate to consider as a +450 underdog. I think this is a good place to look for value.
I'm a little bearish on Chastain at +700 despite her SAG success. I much prefer Kidman given the incredibly long +1600 odds you're getting. Who's to say she can't pull another upset? Lady Gaga (+1400) is probably the sentimenal choice among viewers after her Oscar snub, but I think she'll have to wait before she takes home her first acting trophy.
Critics Choice Movie Award For Best Young Performer
Jude Hill – Belfast:
+120
Woody Norman – C'mon C'mon:
+300
Saniyya Sidney – King Richard:
+350
Cooper Hoffman – Licorice Pizza:
+400
Emilia Jones – CODA:
+500
Rachel Zegler – West Side Story:
+650
Unlike most other major awards shows, the Critics Choice Awards have a specific category designed to put a spotlight on some of the younger performers that stood out in the past year.
A number of big-name actors and actresses have taken home this prize in the past.
In a way, it gives us a glimpse into what the future may hold for some of Hollywood's brightest young stars. Dakota Fanning, Emmy Rossum, Dev Patel, Kieran Culkin, Paul Dano, Saoirse Ronan, and Hailee Steinfeld have all won in the Best Young Performer category at the Critics Choice Awards over the years.
As you can see, Belfast's Jude Hill is an early +120 favorite to win it in 2022. However, Woody Norman is a strong contender at +300. The film, C'mon C'mon, didn't generate much buzz, but voters will likely take note of the excellent job Norman did opposite leading man Joaquin Phoenix. The 11-year-old surely has a bright future in the industry if he pursues such a career. Frankly, he should probably be the favorite, which makes the +30o odds look like a typo.
Saniyya Sidney (+350) plays older sister Venus Williams in King Richard, and she's another compelling contender at her current odds. Sidney has quite an impressive resume for a 15-year-old, with appearances in the critically-acclaimed Fences and Hidden Figures already under her belt.
Sidney has won Breakout Actor at the African-American Film Critics Association and Best Performance by a Young Actor at the Film Updates Awards for her portrayal as Williams.
I don't think you can go wrong with any of Hill (+120), Norman (+300), or Sidney (+350). Sidney looks like the best value of the three at the longest odds.
Critics Choice Awards Betting Strategy
Don't Be Afraid To Target Long Shots
As mentioned, the Critics Choice Awards are often a preview of what we'll see later in the month at the Academy Awards. Four of the last six Best Actor winners at the Critics Choice have gone on to win the same award at the Oscars.
However, the Best Actress and Best Picture categories have been less predictive.
Three actresses that won at the Critics Choice Awards did not go on to repeat at the Oscars. The Best Picture winners have aligned between the two shows just twice since 2016, as well.
One such instance was last year:
When Nomadland won Best Picture at both shows. Best Director, meanwhile, has aligned at both shows in each of the last five years. Of course, the Critics Choice Awards coming up first on the calendar means you're a little in the dark. However, you can still use the Golden Globes and SAG Awards as a guide.
Given the uncertainty in some of these categories, I have no qualms with taking advantage of the long odds of certain nominees. Kidman in the Best Actress field and Washington for Best Actor stand out as prime examples.
Betting on the 27th Critics Choice Awards
Awards season is about to get hot and heavy with a number of shows spanning the next few weeks on the calendar. Obviously, that's glorious news for entertainment bettors far and wide.
You have no shortage of options at your disposal.
If your Critics Choice Awards bets happen to go awry, you can always look to win back some of that cash at the upcoming Academy Awards.
Betting on the Critics Choice Awards has plenty of profit potential if you play your cards right. There is an awful lot of edge to be found in the early odds, especially considering odds for these kinds of shows tend to be fairly soft. The oddsmakers don't have any more special insight into what may happen than you do.
Putting some money on the line is a great way to spice up the Critics Choice Awards viewing experience. Take note of the winners, as well. Right after the show ends, it'll be time for you to get those Oscars bets in!