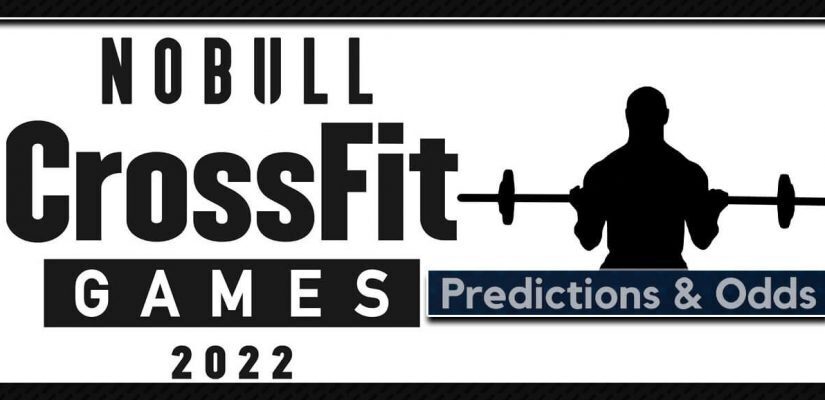 The 2022 Crossfit Games are a day away and we're working on the odds for your top betting prospects. The games will air from August 3rd, 2022 to August 7th. Our top picks for 2022 No Bull CrossFit Games have speculated odds, but you can look for a completed odds selection from Bovada, our online sportsbooks most likely to put up 2022 Crossfit Games odds. 
How to Watch the 2022 CrossFit Games
 The 2022 No Bull CrossFit Games will air on Facebook, Youtube and Twitch. Various free live streams of the games can be found on any number of social media sites. We'll be watching it by downloading the CrossFit Games app on IOS or Android, where you can watch most of it for free or pay a small price for complete coverage. 
The 2022 Crossfit games Air from 8-9 AM ET to 7-9 PM ET each day until the finals. 
Each year, the Rogue Booth at the @CrossFitGames gets bigger and bigger. Stop by if you're in Madison this week.

Booth Hours
Wednesday: 8am-7:30pm
Thursday: 8am – 5pm
Friday: 8am-6pm
Saturday: 7am-7pm
Sunday: 7:30am-2pm pic.twitter.com/FtHijj6wRW

— Rogue Fitness (@RogueFitness) August 2, 2022
2022 Crossfit Games Finals Odds 
The 16th CrossFit Games have three main categories we can expect to bet on: Men's division, Women's Division and the Teams division. Yes there are Master's divisions split up by age and teen divisions, but it's unlikely we'll see betting picks for any of those categories. 
Returning CrossFit Games Winners
Justin Medieros won the 2021men's games, winning by only eighty-two points. He'll return this year as the front runner. Tia-Claire Toomey was the women's winner, but at 33 some are wondering if her five game streak is prepped to slow down. She's ranked second in the world coming into tomorrow's competition. 
The team winner CrossFit Mayhem is home to Rich Froning.
Mayhem is one of the most successful teams ever and appears this year's front runner, with the next team trailing by fourteen points. 
2022 No Bull Crossfit Games Top Ten Men's Odds
| | |
| --- | --- |
| Competitor  | Odds  |
| Saxon Panchik   | -100 |
| Matt Poulin  | -100 |
| Justin Medeiros  | -500 |
| Colten Mertens   | +150 |
| Phil Toon   | +300 |
| Victor Ljungdal   | +1000 |
| Jay Crouch | +1500 |
| Scott Tetlow  | +1500 |
| Cédric Lapointe  | +2500 |
| Dallin Pepper   | +4000 |
The CrossFit Games competitor odds with the most promise is still the returning champion, Medieros. He's third in the standings, with last year's fourth place winner Panchik leading the pack. 
One upset to watch for was Phil Toon, but he's been suspended for a failed drug test as CrossFit works to become a natural sport.   
2022 No Bull Crossfit Games Top Seven Women's Odds
| | |
| --- | --- |
| Competitor | Odds  |
| Tia-Clare Toomey | -400 |
| Haley Adams  | +100 |
| Gabriela Magala  | +100 |
| Elena Carratala Sanahuja | +300 |
| Mallory O'Brien  | -400 |
| Emma Lawson  | +1000 |
| Emma McQuaid  | +2500 |
Toomey is head and shoulders over the majority of this year's competition. Adams won the teenager division in 2017, and ascended to third place last year. She's the #1 American CrossFit competitive woman. She's one of the winningest CrossFit Games athletes in history. 
Mal O'Brien crushed the open workout, giving her first seat. She's a dangerous challenger that's placed second twice in the teens and is leading this year at only 20 years old. 
2022 No Bull Crossfit Games Top Three Team's Odds
| | |
| --- | --- |
| Teams | Odds |
| CrossFit Mayhem Freedom | -500 |
| CrossFit Invictus  | +100 |
| CrossFit Mayhem Independence | +100 |
These three teams are so far above the others that it's difficult to consider anyone else. Mayhem has split up into multiple teams for sake of competition, but Invictus is tied with Mayhem Independence in the regional games at 24 points. Expect Mayhem Freedom to take it again and prove one of the strongest bets across the games. 
PLACE YOUR BETS NOW!
Crossfit Games Finals Betting Odds 
Let's look at each of our top betting picks and a quick run down of their odds, stats and chances of winning the games. 
Saxon Panchik -100
In four years time, Panchik has seen a rapid climb from placing 140th to leading this season going into the games. He's a speed and endurance athlete, and with his 62 max pull ups and 52 second 400, 
Justin Medieros -500
Last year's champion is returning and currently seated third after the open workout. He won this year's syndicate games and is ranked first in the world in the open rankings. Medieros is only 22, and we expect him to win with style. Unfortunately CrossFit hasn't updated his benchmark stats. 
Tia-Claire Toomey -400
Toomey has won five golds in a row after two silver medals. She's been an Olympic lifter and the most consistently dominant CrossFit athlete since Fraser. She's the face of women's CrossFit as it stands today, but faces her toughest opponent to date. 
Mallory O'Brien -400
O'Brien was competitive as a teenager but has come into her own this year. She's younger and hungry for victory. D
uring the open workout she smoked Toomey. She's only eighteen, and has teen years of CrossFit under her belt.
After taking seventh at last year's games, O'Brien is ready to prove she can give Toomey a run for her money, and one slip up on part of the champ is all it takes to crown a new games winner in Mal O'Brien. 
Our Pick for 2022 Crossfit Games Winner 
Our final picks for crossfit games winners are:
Justin Medieros -500
Mal O'Brien -400
CrossFit Mayhem Freedom -500
Medieros is likely to double up on a title and O'Brien will dethrone the champ. Mayhem Freedom will continue a reign of CrossFit terror for years to come. Let us know what you think! Any Dark Horse 2022 CrossFit Games competitors come to mind?
PLACE YOUR BETS NOW!