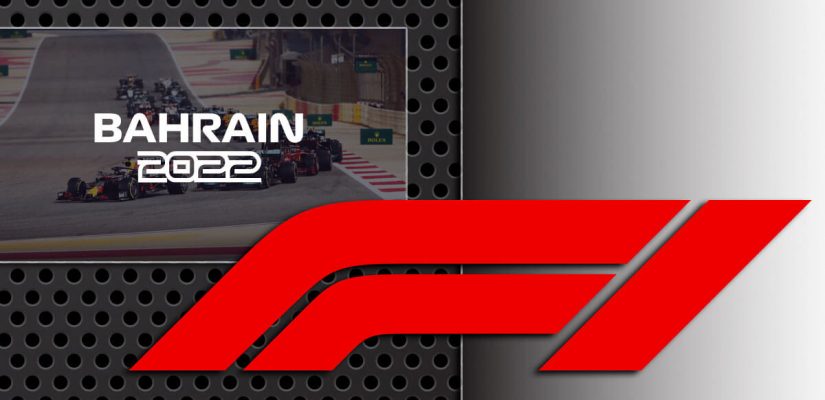 The long-awaited 2022 Formula 1 season opens in Bahrain with the Bahrain Grand Prix for Round 1. Bahrain GP odds are online, and we're bringing you the latest to help you win in the first race of the F1 campaign in 2021.
Introducing the 2022 season opening titles! ?#F1IsBack #F1 pic.twitter.com/qFfWegNKXe

— Formula 1 (@F1) March 17, 2022
It's important that you have an overview of F1 betting if you are new to the sport. If you are new, it's probably for the better after what happened to end the 2021 campaign. TheSportsGeek has the most recent up-to-date F1 Odds in Bahrain with the best odds online.
You aren't going to find any surprises on the F1 Bahrain odds board. Two familiar faces are at the top of the board, with Hamilton and Verstappen leading the field with the best Bahrain GP odds. A notable name is missing from the F1 odds in Bahrain, as Sebastian Vettel will be absent with Covid-19. Ferrari could be worth considering their form in testing and value.
In one of the most controversial decisions in a big sporting event, Race Director Michael Masi went against the rule book on a caution near the end of the season's final race in Dubai. Lapped cars stuck between Lewis Hamilton and Max Verstappen were allowed to pass and clear.
Hamilton had a comfortable lead and had the championship on cruise control before an accident. With the caution out, Masi ruled that we needed a duel between Hamilton and Verstappen to decide the championship.
That sounds fun, but Hamilton was on bald tyres, and Verstappen was running fresh. His strategy might have changed if Hamilton knew that Masi would revise the rulebook during a race. I know Verstappen fans will come at me, but come on.
Mercedes put on a big fight to challenge Formula 1 and Verstappen's World Championship. Under constant pressure, Formula 1 fired the elephant in the room and sent Masi packing with a pink slip.

Rumors of Hamilton retiring died down after Masi was fired a month ago. Hamilton is back, and he has a new teammate at Mercedes after Valtteri Bottas departed Mercedes.
The 32-year is off to Alfa Romeo, while 24-year-old George Russell is in for Mercedes. A bright future is ahead for Russell, who has generous Bahrain GP odds.
The Bahrain Grand Prix features a similar track as previous years, with small changes made for 2022. There is nothing to note regarding changes.
The Bahrain International Circuit is a 5.4 km course with 15 corners and 57 laps. Hamilton won last year and has the most in the Bahrain Grand Prix with five wins.
F1 Odds Bahrain
The following odds are courtesy of BetOnline:
| Driver | Odds | Team |
| --- | --- | --- |
| Max Verstappen | +200 | Red Bull |
| Lewis Hamilton | +250 | Mercedes |
| Charles Leclrec | +500 | Ferrari |
| Carlos Sainz | +800 | Ferrari |
| George Russell | +1000 | Mercedes |
| Sergio Perez | +2000 | Red Bull |
| Lando Norris | +2800 | McLaren |
| Daniel Ricciardo | +5000 | McLaren |
| Pierre Gasly | +6600 | AlphaTauri |
| Fernando Alonson | +8000 | Alpine |
| Esteban Ocon | +10000 | Alpine |
| Mick Shumacher | +10000 | Ferrari |
| Lance Stroll | +2500 | Aston Martin |
| Kevin Magnussen | +15000 | Haas |
Bahrain GP Odds, Preview, and Predictions
Max Verstappen and Lewis Hamilton are the F1 Bahrain odds favorites to the surprise of absolutely no one. There isn't a clear favorite in this spot, though.
In recent memory, Mercedes and Hamilton have dominated in the Bahrain Grand Prix, but they don't seem the happiest with their car going into the first race of 2022.
That's it – testing is over! ?

Red Bull leave Bahrain (until next weekend) with the fastest time of the week as Max Verstappen sets a 1:31.720 ? pic.twitter.com/JdkmoD8vZi

— Sky Sports F1 (@SkySportsF1) March 12, 2022
If you're a Mercedes fan, don't fret because they are going to figure it out as usual and put out a masterful machine even if their set-up doesn't work right away.
Testing went well for Hamilton, but even he admits, Red Bull has looked really fast and in good form even before the first race of the 2022 season.
Despite Hamilton winning the Bahrain GP in three straight years, Verstappen should be tough with the rig they bring to Bahrain this weekend.

The issue with Verstappen at Bahrain versus Hamilton is that Mercedes has their cars set up to take full advantage of straight-line tracks. Verstappen loves the corners and road courses.
However, according to testing sessions, Red Bull has its cars going fast in testing. After an offseason to prepare for this track that Hamilton has dominated lately, Verstappen should be ready.
Verstappen and Red Bull are on fire towards the end of the session. He sets the fastest lap again. #F1Testing #RedBull pic.twitter.com/eziNXBxAn4

— Formula One Clips (@f1_liveclips) March 12, 2022
He finished preseason testing as the fastest driver going into Round 1. Verstappen was timed at a half-second better than the next best car last weekend at Bahrain International Circuit.
Ferrari Return To Prominence?
In what could be a darkhorse play this week, look for Ferrari to have a solid run this weekend. Charles Leclerc and Carlos Sainz might be involved with a chance to strike. They were faster than Mercedes in testing in Bahrain last weekend.
Hamilton and Mercedes aren't going down quietly this year. They will make adjustments and be tough to beat in the homestretch at the end of the season. I won't be surprised if they bounce back after heartbreak to win the Drivers' World Championship and Constructor.
Verstappen looks like the one to beat in Round 1, though. His F1 odds in Bahrain look like good value as well despite being one of the favorites. My Bahrain odds are probably +175 to +150 on Verstappen, so I will take the +200.