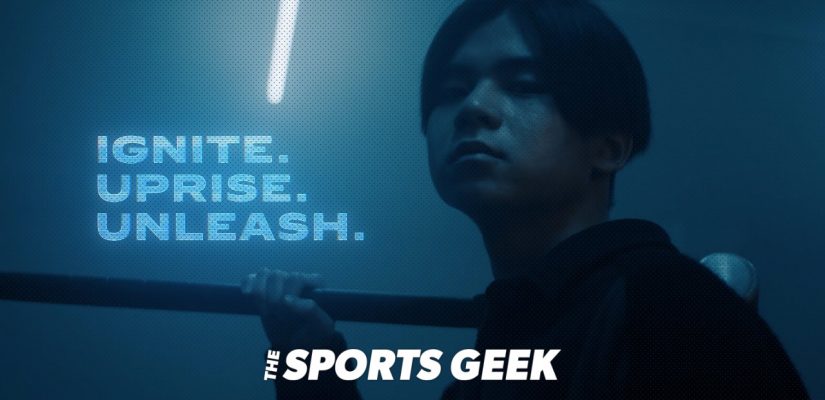 The 2022 LCS Lock-In has officially concluded and there's a ton for us to talk about — hence this recap! The last few weeks have been packed with some surprisingly solid League of Legends and more twists and turns than you can shake a stick at! All things considered, it was a far more entertaining tournament than any of us thought it'd be coming into 2022, and we're glad beyond measure for that being the case!
Unfortunately, only a select few teams were able to truly deliver and impress: Evil Geniuses, Team Liquid, and… Dignitas QNTMPAY? If you just did a spit take, know that you're not in the minority. How in the world they were able to take down 100 Thieves and then give Team Liquid a run for their money is beyond our comprehension. It boggles the mind, really. Their unexpected surge has left a lasting impression, and we can't wait to once again see them in action.
Everyone else had moments of brilliance but also moments of absolute mediocrity. And, in all fairness, the latter ones were far more frequent. Still, you can't have the good without the bad at this early point of the season, so we're definitely not complaining. The only team that didn't do anything worthy of praise is Immortals, but more on that below.
All in all, we're quite happy with the way things went down. There were numerous positive surprises, and if things pan out as expected, the forthcoming Spring Split is going to be a lot more competitive (and, by proxy, entertaining) than even the most optimistic among us could have predicted!
We have quite a lot of ground to cover, so let's get down to business!
2022 LCS Lock-In Recap | Chaos on All Fronts
The North American LCS has always been a fertile ground for the most mind-boggling twists, and that, by the looks of it, isn't going to change any time soon. Who in their right mind could've predicted that 100 Thieves would succumb to a quintessential gatekeeper like Dignitas QNTMPAY? Imagine making such a prediction before the Lock-In began — you'd be laughed out of the room. It'd be a preposterous statement —nay, a ludicrous one!
And yet it happened. Why things went down the way they did doesn't even matter at this point; this is the LCS we're talking about — a region in which things don't always make sense. For the average spectator, this is no doubt an exciting state of affairs. For those looking to put their hard-earned money on the line, however, it's pretty much the worst case scenario.
Be that as it may, at least we're not bored out of our minds which, in all fairness, was a very justified fear coming into 2022. The LCS hasn't been particularly entertaining over the last couple of years (for a slew of reasons), but it seems that certain improvements have been made in that regard — and just in the nick of time, too!
2022 LCS Lock-In Recap | About As Expected
There really weren't any huge surprises other than, say, Dignitas QNTMPAY somehow flipping the script and exceeding all expectations. Some teams played better than expected, whereas others imploded at the first sign of trouble. But even that isn't worth much in the grand scheme of things; for all intents and purposes this was a worthless tournament. Whether a team did well or not doesn't really matter as everyone's record is going to get wiped clean. Those who have managed to make a splash will naturally have more momentum behind their backs, but that, too, matters very little as the best teams always end up climbing the ranks, regardless if they start off on the right foot or not.
Evil Geniuses and Team Liquid have knocked it out the park (to absolutely no one's surprise) and will surely give 100 Thieves a run for their money — if not even dethrone them straight away. They have all the right tools for the job which should, by all means, result in one of the most competitive (and, therefore, exciting) splits in LCS history!

2022 LCS Lock-In Recap | The Future Is Here
The next "breed" of LCS talent is finally here and, needless to say, we're all excited beyond measure: Joseph "Jojopyun" Pyun and Kyle "Danny" Sakamaki have truly blown our minds and the fact that they're nowhere near their peak only makes their performances that much more impressive.
If they keep playing this darn well, who knows how big of a mark they'll be able to leave in a year or two's time!
"I can just try to steal…"

Listen to biggest comms and calls from the 2022 #LCS Lock In Finals between @TeamLiquidLoL and @EvilGeniuses on the latest edition of 'Mic Check'!

? https://t.co/XjOsjRN1yU pic.twitter.com/5axb1UcKdm

— LCS (@LCSOfficial) February 2, 2022
But they're not the only ones who've impressed us: Fatih "Luger" Güven has been absolutely incredible and the same can be said for TL's Academy support Bill "Elya" Nguyen. Heck, even Toàn "Neo" Trần deserves a mention — it's like he has evolved overnight! But these "greenhorns" wouldn't have been so amazing had it not been for the many veterans who've pushed them to succeed: players like Vincent "Biofrost" Wang and Zaqueri "Aphromoo" Black have somehow found a way to "turn back the clock" and are still as capable and dangerous as they were in the past.
AT LONG LAST
And while the LCS is still in the business of "recycling" players, we can nonetheless make out the faint outlines of a better future — one that is built on young, up-and-coming talent rather than seasoned veterans past their prime. And boy are we excited to see it all materialize and come to fruition!
2022 LCS Lock-In Recap | A Lot of Uncertainty
The jury's still out on the Golden Guardians, TSM FTX, and Cloud9. These three organizations didn't field their intended starting line-ups, so we pretty much have no idea whatsoever whether they'll be any good or not. They might come out the gates swinging and blow our minds in the most unexpected of ways. Or, conversely, fumble and fail with even the most basic things.
That's… not really a good thing for anyone looking to put their hard-earned money on the line. Are they any good? Your guess is as good as ours. All three line-ups will be at a disadvantage once they start playing against their more cohesive peers, although how big of a disadvantage still remains to be seen. We know that TSM and GGS scrimmed a lot throughout the entirety of the Lock-In tournament, but Cloud9 were by no means as fortunate.
THERE ARE MANY QUESTIONS MARKS
How well they'll play still remains to be seen, but it'd be wise of us to temper our expectations. They're almost surely not going to hit the ground running, although there's still a fairly good chance that they'll be able to put up a fight and perhaps even get a couple of wins on the board.
One could argue that TSM stands the best chance of leaving a mark early on, although that's just a guess and should by no means be taken as gospel. Some of their players have already made headlines, and if they're really as entertaining and affable as they seem (not to mention skilled at the game), they're all but guaranteed to become fan favorites in record time.
2022 LCS Lock-In Recap | No One's Abysmal
One of the biggest problems with the LCS — and every other top-heavy region, for that matter — is that the gap between its best and worst teams is so large we might as well call it a canyon. But that's just how things are, and it's never really going to change for as long as there's such a large discrepancy in terms of financial prowess.
With that being said, small improvements have, in fact, been made in that regard. All ten permanent partners have found a way to assemble wholly respectable line-ups. Most of them still won't leave much of a mark, but it certainly won't be for a lack of trying. Some orgs have spent an inordinate amount of money so as to stand the best possible chance of winning — we'll call it the Team Liquid method. Others, however, have decided to import from the "little leagues" and have scoured the globe in their search for talent; every league (both big and small) was on the table, including European ERLs, LCK Challengers, and even the Chinese LDL.
Now, this is neither the time nor place for us to discuss which approach has the best likelihood of yielding success, but they're all viable in one way or another. As a result, all ten teams have found a way to bolster their line-ups with some truly capable players. In other words: there's not a single team that we can isolate and label as a bottom-dweller. They're not all great, mind you, but even, say, Counter Logic Gaming have what it takes to put up a fight and trade blows with the LCS pantheon. And that, in short, is not something we could have said just a short while ago.
The 2022 #LCS Spring Split kicks off this Saturday with @TSM facing off against @EvilGeniuses!

See the full schedule for the Spring Split now at: https://t.co/o0axpMkfjg pic.twitter.com/aNdvGeAZFT

— LCS (@LCSOfficial) January 31, 2022
All in all, there's quite a lot to look forward to! Whether the LCS, as a whole, has truly upgraded still remains to be seen, but it sure does look like it! All of this begs the following question: will this finally be the year when North American teams make a splash on the international stage? We're not willing to board that hype train just yet, but there's definitely a reason to be optimistic!