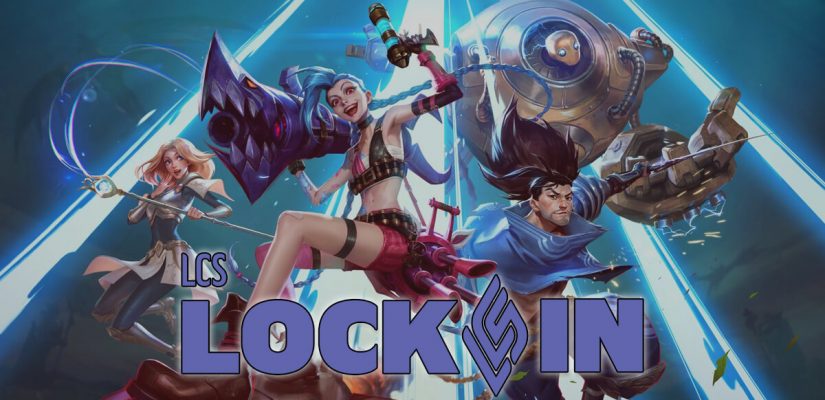 As far as tournaments go, the 2022 LCS Lock-In is quite a strange one, and writing any kind of preview of it is a rather peculiar challenge as well. It is a tournament no one ever asked for. Moreover, there's nothing on the line other than a sizable sack of cash ($150,000) and some bragging rights.
Winning, therefore, means nothing at all.
And that's a weird set-up, all things considered. You'd expect there to be some sort of bigger picture, a reason or a goal to fight towards, but it's basically just "for show." A pre-season exhibition and an opportunity for the ten permanent partners to experiment and play without reserve.
Now, that doesn't sound all that bad overall, but it's nonetheless a farcical endeavor — fifty players duking it out for… nothing at all. It's not as pointless as, say, the All-Star tournament or Rift Rivals, but it's not far off either.
Then again, maybe we're a bit too rough in our assessment. What's so wrong with a bit of light-hearted competition? The only real downside — from a betting perspective, at least — is that we can never know whether a team will tryhard or fool around until everyone spawns on the Rift and starts trading blows. And that, in short, is no small hindrance.
The 2022 #LCS Lock In Draft Results

Matches kick off on 1/14/2022 pic.twitter.com/P2KZbPYqta

— LCS (@LCSOfficial) December 15, 2021
If you're only looking for a quick rundown on who's good and why, make sure to check out our previous piece. This time around we'll go for a much deeper dive and dissect all ten permanent partners, their strengths, weaknesses, and whether they have what it takes to go the "whole nine yards."
As always, make sure to use that nifty search feature (Ctrl+F on Windows, Cmd+F on macOS) to jump to any specific team or player you might be interested in — we'll cover a ton of ground here so that'll definitely come in handy!
2022 LCS Lock-In Preview | The Complicating Factors
There are numerous complicating factors that are unique to the LCS Lock-In tournament. We've already talked about the first one — the fact that we're unable to predict who'll tryhard and who'll experiment — but there are other factors as well; factors that are, one could argue, equally as challenging.
The second problem is of an external nature: COVID-19. Because of the ongoing pandemic, multiple teams will be forced to field Academy players instead of their intended starters. This, in turn, means they won't be nearly as competitive or dangerous as one would expect.
Two such teams are TSM FTX and Cloud9. They were deemed as high-value dark horses coming into the event but will now be reduced to bottom-dweller status. If you're a fan of either of these two organizations, now would be the time to avert your gaze.
Roster update ahead of the LCS Lock In. pic.twitter.com/YeU02nSMIp

— TSM FTX (@TSM) January 6, 2022
This is quite a problem, as you can imagine, and it'll naturally affect their chances come Spring Split as well. The whole point of the LCS Lock-In tournament is for teams to experiment and build synergy without the pressure of having to win every single game — there's nothing on the line, after all.
But if a team is unable to compete — or, conversely, competes with a severely gimped roster — then it'll invariably be at a disadvantage once the Spring Split comes along.
Last but certainly not least (as if all of the above wasn't enough), we have the ever-changing meta. The game's changed quite a lot since the 2021 World Championship. We have new Drakes, new comeback mechanics, new items, and everything in between. Heck, we even have new champions, too! Or, rather, champions that were released prior to Worlds but were disabled so as to ensure competitive integrity.
Everyone's scrambling to figure out what the best and most optimal way of playing the game is right now and that means we'll witness a metric ton of experimentation and, by proxy, upsets.
If you're the adventurous type (i.e. tend to bet on underdogs), this is mighty exciting news as it'll increase your chances of scoring a big payday!

If, however, you prefer betting on favorites, know that you're about to enter "murky waters!"
Either way, a good time packed with action is all but guaranteed!
2022 LCS Lock-In Preview | The Mother of All Litmus Tests
The forthcoming Lock-In tournament will give us a metric ton of information regarding the ten competing teams and their playstyles. It'll also give us a preliminary first look into a myriad of hugely important "parameters:" how fast can they adapt? What are their primary win conditions? Through which players do they create their leads? How's their macro? Are they proactive or do they tend to play around their opponents and wait for an opening?
These are all hugely important questions and even though we have a fair bit of data on nearly all ten teams, we can only deduce so much before seeing them in action. So, with this in mind, try watching the 2022 LCS Lock-In tournament without any preconceived ideas or expectations. There are simply too many intangibles for us to approach it any other way.
We're not exactly "going in blind," but we're not far off either. No one thought that TSM FTX and Cloud9 would basically miss out on the entire thing and yet here we are — and that's just the first big surprise; it stands to reason to expect a bunch more.
So perhaps it'd be wise to just wait things out a bit, assume the role of a spectator, and then start betting a few days into the tournament once we get a more concrete idea on who's good and what we expect overall.
Maybe we'll witness a truly competitive tournament in which everyone tries their hardest. Or, conversely, a two-and-a-half-week fiesta with more twists and turns than you can shake a stick at. Taking a more reserved approach will lower the risk of us throwing our money away.
Then again, the biggest upsets will surely happen in the first few days of competition, so if you're feeling adventurous now would be as good a time as any to bet on the underdogs!
An update on #LCS Lock In pic.twitter.com/qs2YLljZmJ

— LCS (@LCSOfficial) January 8, 2022
2022 LCS Lock-In Preview | Preliminary Power Rankings
Coming up with any kind of preliminary power ranking is always a thankless endeavor. There are simply too many factors at play, most of which are completely out of our control. We simply cannot predict who'll adapt or synergize the fastest. We have a ton of empirical evidence to back up our claims but these things often take on a life of their own — they're volatile, is what they are. And just because something makes sense on paper doesn't mean it'll pan out that way in real life.
4 days remain until 2022 #LCS Lock In! @Midfenix executed one of the most unexpected plays in LCS history by killing all 4 of his opponents in this 1v4. pic.twitter.com/YKdbisQQcn

— LCS (@LCSOfficial) January 10, 2022
Be that as it may, the LCS is a top-heavy region, and that's not going to change any time soon. The orgs with the biggest wallets always end up on top. There's just no way around it. They are ones that sign the best players, analysts, coaches, sports psychologists, and so on. We're talking about the Team Liquids and TSMs of the world here — they're always willing to write a blank cheque if it'll result in them etching their names in history.
And, well, it's impossible to blame them for it. They know as much as we do that you're only as good as your last showing. So it should come as no surprise that they spare no expense and are always looking to grow and expand as much as possible.
So, with that little introduction out of the way, let's begin!
S-Tier: 100 Thieves, Team Liquid
The two teams with the best odds of winning it all need no introduction. They're the champions of both past and present, and they've entered 2022 with a bang. One of them is more favored than the other, but they're bound to clash off in the biggest of matches this year — of that you can be certain.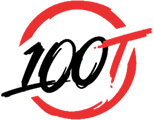 100 Thieves — The defending LCS champions are, naturally, the biggest favorites to win this year's Lock-In tournament. There's no other (more direct or succinct) way to phrase it.
They might not have the most impressive line-up on paper, but whatever they might lack in star power they more than make up for in sheer gameplay and bravado.
Top: Kim "Ssumday" Chan-ho
Jungle: Can "Closer" Çelik
Mid: Felix "Abbedagge" Braun
ADC: Victor "FBI" Huang
Support: Choi "huhi" Jae-hyun
Coach: Bok "Reapered" Han-gyu
This is the exact same line-up that had hoisted the LCS trophy a few months ago, so you can expect fireworks right from the very get-go. They already have synergy and will waste no time in letting everyone know they mean business.
They might field their sixth man Milan "Tenacity" Oleksij a bit more often than we'd like, but they're obviously confident in his ability to fill in for Ssumday, so we're cautiously optimistic; they've earned our benefit of the doubt in the most stylish of ways, after all. And, well, with the de facto best coaching staff in North America, one could argue that they'll be well prepared for whatever their opponents might bring to the table.
With more synergy than all of their opponents and a well-established playstyle, 100 Thieves are all but guaranteed to emerge victorious — barring any unforeseen twist for the ages.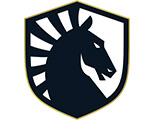 Team Liquid — If there's one team that could, potentially, trade blows with 100 Thieves, it has to be Team Liquid. They might not be as cohesive, but they nonetheless have a metric ton of experience (not to mention talent) and should, by all means, be able to challenge the defending champions across the board.
Top: Gabriël "Bwipo" Rau
Jungle: Lucas Tao Kilmer "Santorin" Larsen
Mid: Søren "Bjergsen" Bjerg
ADC: Steven "Hans Sama" Liv
Support: Jo "CoreJJ" Yong-in
Coach: André Guilhoto
There's no weak link whatsoever. It's frankly astounding what this venerable organization was able to pull off during the most recent off-season. As if signing Bwipo and Hans Sama wasn't enough, they also managed to bring in the legend himself Bjergsen back from retirement and surround him with some of the best players in the history of the game.
They have the experience, the game knowledge, they're poised under pressure, and have thrived and succeeded through many wild meta shifts and game changes. And, well, their mechanics are still top-notch, too, as if all of the above wasn't enough.
With all of that being said, they'll still have to synergize and get on the same page, and that simply cannot be done in two weeks' time.
Once the Spring Split comes around, however, they'll probably be the biggest favorites to claim the throne — they're that stacked.
All in all, we're talking about one of the most capable line-ups in Western history, and if they play their cards right they're bound to get showered in confetti sooner rather than later.
A-Tier: Evil Geniuses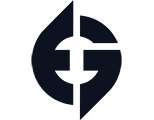 The only team that's an actual threat to 100 Thieves and Team Liquid is Evil Geniuses — at least right now. They're every inch a superteam and have all the right tools and weapons to leave a mark at the forthcoming Lock-In tournament, but we're not willing to board the hype train just yet.
It wouldn't be the first time for Evil Geniuses to falter once it matters most. We know for a fact that they're a bona fide threat, but they still need to "walk the walk" before earning our full benefit of the doubt. With that being said, a quick glance is all one needs to understand just how much potential this line-up has.
Top: Jeong "Impact" Eon-yeong
Jungle: Kacper "Inspired" Słoma
Mid: Joseph "Jojopyun" Pyun
ADC: Kyle "Danny" Sakamaki
Support: Philippe "Vulcan" Laflamme
Coach: Peter Dun
A full-fledged behemoth, no doubt. Still, there are a few question marks, and until we see them resolved it'll be nigh impossible to put them any higher.
Jojopyun has never played on the LCS stage and, while undeniably talented and brimming with potential, might be a bit too young to handle such immense pressure. Secondly, Danny's laning definitely leaves a lot to be desired. He is a late-game monster, but getting to that point is often an arduous journey. Vulcan also does his best work whenever he's untethered from his AD carry so unless Danny can learn to fend for himself, neither he nor his more experienced ally will be able to put on a show.
One simply has to wonder what kind of identity this peculiar five-man line-up is going to employ. Impact and Inspired are more reserved, especially when compared to Danny and Vulcan — two players who'd much rather skirmish and trade blows from the very moment they spawn on the Rift.
Can two such vastly different playstyles complement each other? Can a middle ground truly be established? Or will it become the bane of their existence? Both scenarios are on the table, and anyone who says otherwise has probably taken a bit too much hopium.
There's a ton of potential here, there's no doubt about it, but Evil Geniuses still need to find a common ground and, in doing so, harness this greatness buried deep within. If they can find a way to pull it off, they'll not only be able to reach Top 3 but even challenge the LCS throne.
All in all, they're the biggest dark horse around and are not to be trifled with.
B-Tier: Cloud9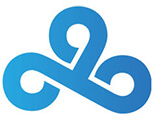 The boys in white and blue simply didn't have any luck, and the same can be said for TSM FTX as well. We'll have to wait a few more weeks before we can see their "experimental" roster in action, and by that point the competitive League landscape could look a whole lot different.
They've opted to think outside the box and are now, unfortunately, being "punished" for it. How could they have not predicted that COVID-19 would rear its ugly head and complicate their plans? We've all been living in this chaotic mess of a world for almost two years and certain precautions simply need to have been made beforehand.
Then again, we cannot grasp the complete picture as we lack the nitty-gritty details, so it's best to just reserve judgment for the time being. Fortunately for Cloud9, their Academy line-up is basically a mid-tier LCS team, so they're probably not going to struggle as much as their perennial adversaries (TSM FTX).
The following five players are expected to start:
Top: Darshan "Darshan" Upadhyaya
Jungle: Robert "Blaber" Huang
Mid: Ibrahim "Fudge" Allami
ADC: Jesper "Zven" Svenningsen
Support: Jonah "Isles" Rosario
All in all, it could've been worse! This line-up already has a fair bit of synergy so Cloud9 should, by all means, perform quite decently over the next couple of weeks. Heck, they might even perform better than what would've been the case had they been able to start with their full intended line-up! They're probably not going to spend the (presumed) status quo, but they're not going to roll over and surrender either.
In other words: they're not in the greatest position, but given the circumstances, they really shouldn't be complaining.
C-Tier: Immortals, Golden Guardians
These two teams will pack one heck of a punch, but they're also inherently flawed. As a result, that punch we just mentioned — potent though it may be — probably isn't going to land and, on the off-chance it does, it'll be telegraphed from a mile away.
They're good but just not good enough for it to matter. With that being said, they're definitely a lot more capable than the gatekeepers of yore and should not be underestimated whatsoever. These are the teams that stand the highest chance of pulling off an upset — especially in the early stages of the tournament.
Immortals — Credit where credit is due: Immortals have navigated the most recent off-season beautifully and have ended up with a mighty capable line-up. They might not be able to leave a mark in the same fashion as 100 Thieves and Team Liquid, but they'll nonetheless put on a show and, potentially, pull off many upsets over the coming weeks and months.
Their line-up is as follows:
Top: Mohamed "Revenge" Kaddoura
Jungle: Andrei "Xerxe" Dragomir
Mid: Tristan "PowerOfEvil" Schrage
ADC: Jason "WildTurtle" Tran
Support: Mitchell "Destiny" Shaw
Coach: Gabriel "Invert" Zoltan-Johan
Most of these players are household names, and while they're not exactly the very best in their respective roles, they are nonetheless stellar competitors with a chip on their shoulders. And, well, a shoo-in for the playoffs, too!
Revenge transitioned from Academy to LCS with a breeze — to everyone's surprise.
By the same token, Destiny was able to find a bit of redemption after a wholly dreadful showing in the LEC. They might not be as experienced as their colleagues, but they're nonetheless worthy of the starting spot and should, by all means, be able to leave a mark in 2022.
Again, this isn't a championship-worthy line-up but a well-rounded gatekeeper that'll give the LCS pantheon a run for its money. Don't expect any miracles, but if they mesh nicely they'll definitely make life-living hell for the four teams listed above.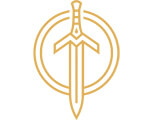 Golden Guardians — Speaking of mid-tier gatekeepers that'll put up a far bigger fight than expected, we have the perennial underdogs: Golden Guardians! They'll field yet another quintessential GGS line-up: grizzled, capable, but ultimately not too threatening. There are also two young players whose best days are yet to come, so it's a nice mix of seasoned veterans and promising novices that could, potentially, yield great results.
Top: Eric "Licorice" Ritchie
Jungle: Milo "Pridestalkr" Wehnes
Mid: Nicholas Antonio "Ablazeolive" Abbott
ADC: Lawrence "Lost" Sze Yuy Hui
Support: Kim "Olleh" Joo-sung
Coach: Nick "Inero" Smith
We have two former LCS champions, a promising young marksman, one of the best mid laners from last split, and a fairly seasoned jungler from the ERLs. All in all, there's quite a lot to like here! These are all known quantities, and if they can synergize in time and conjure up an identity to call their own they could definitely put on one heck of a show!
We're focused more on their top side of the map as Lost and Olleh probably aren't going to bring the house down, but they, too, will stand a fighting chance — assuming the latter can return to form. The Golden Guardians might not have as much potential as Immortals, but they're not far off either.
In any case, they'll surely impress us with their feistiness, although we don't expect them to leave much of a mark once all is said and done.
D-Tier: FlyQuest, CLG, Dignitas, TSM FTX
Finally, we have the bottom-dwellers. These four teams might not be as dreadful as their tier would imply, but they nonetheless pale in comparison to the rest of their peers (for one reason or another).
Additionally, they're not all equally as underwhelming — FlyQuest and Counter Logic Gaming are, for instance, ever so slightly better and more capable than TSM FTX and Dignitas QNTMPAY. But the performance delta we're talking about here is so minuscule (and unimportant in the grand scheme of things) that we might as well consider it non-existent.
They might pull off an upset or two, but even that much feels like an overly optimistic stretch.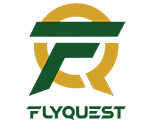 FlyQuest — The boys in white and green won't exactly pose a big threat going forward, but they'll nonetheless put up a respectable fight. We're talking about a solid line-up that, unfortunately, has a very limited skill ceiling. They're not bad overall, but they're just not capable or talented enough for it to truly matter.
For FlyQuest to leave a mark (much like it did back in 2020), it'll need to field a much more competent roster. This one, unfortunately, doesn't fit the bill.
Top: Colin "Kumo" Zhao
Jungle: Brandon Joel "Josedeodo" Villegas
Mid: Loïc "toucouille" Dubois
ADC: Johnson "Johnsun" Nguyen
Support: Zaqueri "Aphromoo" Black
Still, with a fairly seasoned bottom lane duo, a talented jungler from the LLA (who, in all fairness, didn't impress much last year), and a former LFL MVP in mid, they should not be underestimated whatsoever. and Aphromoo were quite stellar the last time they played together, and if toucouille ends up delivering, FlyQuest could very well compete with the likes of Immortals and Golden Guardians for a spot in the playoffs.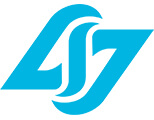 Counter Logic Gaming — Where does one even begin? The days of CLG dominating happened so long ago we might as well consider them fiction. Fortunately, the folks in charge realized that huge, sweeping changes were not only warranted but flat-out imperative for CLG to ever stand a chance of reclaiming its former glory.
The path ahead is long and challenging, but at least they've taken that oh-so-important first step.
Top: Thomas "Jenkins" Tran
Jungle: Juan Arturo "Contractz" Garcia
Mid: Cristian "Palafox" Palafox
ADC: Fatih "Luger" Güven
Support: Philippe "Poome" Lavoie-Giguere
Coach: Thomas "Thinkcard" Slotkin
All in all, this is an acceptable line-up, especially for an organization that has opted for such a thorough restructuring. It's a mix of LCS and Academy players, although it doesn't really strike us as anything overly impressive or attention-worthy.
Building a team around Contractz was a great idea and it'll surely pay dividends in the long run. With that being said, it'll be mighty impressive if they end up anywhere near a .500 record.
And, well, leaving a mark at the forthcoming LCS Lock-In tournament is completely out of the question.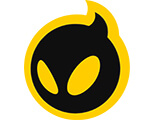 Dignitas — Line-ups like the ones FlyQuest and CLG will field, while not exactly impressive, are at least reasonable. You can discern a bigger plan behind it all, an idea and a hope that, in time, these players will accomplish something worthy of mentioning.
Dignitas' line-up, on the other hand, shows nothing of the sort. It's simply way too random, with a bit of good, a bit of bad, and a metric ton of "why?"
Top: Aaron "FakeGod" Lee
Jungle: Kim "River" Dong-woo
Mid: Ersin "Blue" Gören
ADC: Toàn "Neo" Trần
Support: Vincent "Biofrost" Wang
The good news is that they've imported River from PSG Talon. Heck, that's great news! We're talking about a PCS champion here and a very capable jungler who's surely looking to prove his worth on the biggest stage in North America.
The bad news is that they've also brought in Blue from SK Gaming and former TSM alumnus Biofrost.
Now, they're not bad players per se, but the former never accomplished much (if anything at all) in the LEC, whereas the latter hasn't been relevant in what feels like forever. Were there really no other options? We're doubtful, but it is what it is.
This roster has all the hallmarks of a bottom-dweller, so don't expect much from them going forward.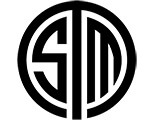 TSM FTX — The most revered organization in North America will not have the kind of start to 2022 as it had hoped. Due to COVID-related visa issues, TSM's entire Academy line-up will be competing for the entirety of the LCS Lock-In tournament — regardless if said issues are resolved or not.
It's a good call overall (better than mixing and matching players who have no synergy whatsoever), although it'll undoubtedly affect their chances of leaving a mark. Heck, that feels like an understatement! Unlike Cloud9, TSM doesn't have a stacked Academy line-up, which means they're not going to have a lot of fun over the coming weeks.
These individuals simply aren't ready for the LCS stage, and their abysmal results from the "little leagues" tell the same tale as well. The same holds true for Riven main extraordinaire V1per who at least has some experience of playing in the LCS.
Top: Omran "V1per" Shoura
Jungle: Young "Hyper" Seo
Mid: Ji "Takeover" Cha Hyeun-min
ADC: Tony "Instinct" Ng
Support: Wang "Yursan" Sheng-Yu
All in all, lower your expectations as much as possible as these five are in for a "world of hurt." And, frankly, no one's happy for that being the case — TSM fans least of all.
Closing Remarks
If you can embrace the chaos and not take things too seriously, the 2022 LCS Lock-In tournament is bound to be a load of fun! TSM FTX and 100 Thieves will kick off the ceremony, so make sure to tune in!