Players switch teams for one of two different reasons: it's either because they're seeking greener pastures, or because they've been forced into it due to underperforming. Either way, it's always a precarious situation — you can never be too certain as to how everything will pan out.
In this piece, specifically, we'll go over the 2022 LCS Spring Split players who've made the jump from one team to another and were still able to leave a mark in some way, shape, or form.
It's not an easy thing to pull off, no matter the broader context. A player has to acclimate to his newfound surroundings — if not to a wholly different continent — and still somehow find a way to deliver "on demand."
Anyone who can overcome such tremendous hurdles deserves our utmost praise and commendation. Listed down below are the players who've managed to deliver — in spite of the odds.
Gabriël "Bwipo" Rau — Team Liquid [Top]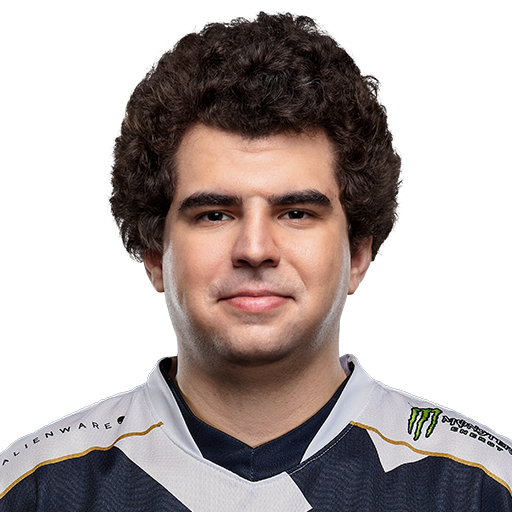 This talented Belgian really made one heck of a splash. The things he did and the flexibility which he displayed took everyone by surprise. He might not be the best top laner in North America, but he's definitely the most versatile and, at times, impactful.
Bwipo's the kind of player who can have the worst of starts and still somehow find a way to make the game-winning play. The "X factor" they call it. You can't teach it to someone — a player is either born with it or not.
And Bwipo has it in spades.
AS VERSATILE AS THEY COME
His champion ocean also warrants a bit of praise and so does his cerebral style of play and overall aggression — aggression which is tempered and channeled. He sees openings most players don't, and can flank, and engage, and skirmish like so few players in North America.
Team Liquid really struck gold by bringing him in last off-season and, needless to say, his best days are yet to come!
FUTURES BETTING — 2022 LCS Summer Split:
Steven "Hans Sama" Liv — Team Liquid [ADC]
They broke the mold when they made Hans Sama. He's not the most outspoken of players, but there's a very simple reason as to why: he prefers to have his play do the talking.
He is, without a shadow of a doubt, one of the best AD carries the West has ever produced.
And, much like some of his former teammates, he keeps getting better and better the more he plays — he's aging like fine wine. Team Liquid didn't need as good a marksman as Hans, but they obviously wanted the best one they could find so here we are.
Interestingly enough, he's yet to fully peak. We all know what Hans is truly capable of, and it's only a matter of time before he ramps up and starts styling over his opposition with staggering ease.
He alone can be the difference-maker, and that's not something you can really say for a lot of players.
Kim "Berserker" Min-cheol — Cloud9 [ADC]
Speaking of obscenely talented AD carries that can single-handedly win the game, we have Berserker, a marksman we didn't really know what to expect from.
His resume was short, although fairly impressive given his age. We saw his plays and we were not left indifferent, but there was still a bit of doubt lingering in the air — we weren't quite sure how well he'd acclimate to the "NA lifestyle" and how much time he'd need to find his footing.
But credit where credit is due: Berserker started "popping off" mere days upon landing.
His plays are out of this world. There's really no other way to say it. The things this young kid can do have left us speechless. And the fact that he's this good this early on bodes extremely well for his future.
He has all the hallmarks of a future superstar, so keep an eye on him going forward — Berserker is as good as advertized.
Park "Summit" Woo-tae — Cloud9 [Top]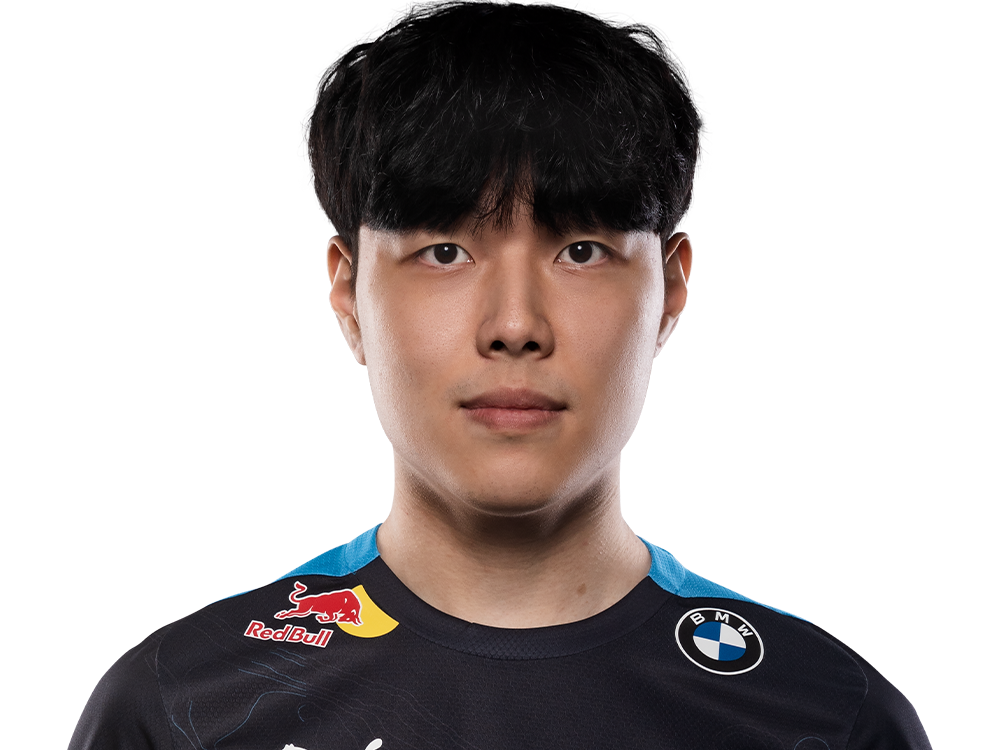 Summit is an "old school" kind of top laner — a veritable giant from the LCK and a laning behemoth. To say that he made a splash in the LCS wouldn't even begin to cut it.
He's everyone's frontrunner for MVP, and the fact that he had a few bad games near the very tail end of the split changes little in that regard.
This talented Korean was and still is one of Cloud9's most important centerpieces. He might not be as dominant as was the case throughout the regular portion of the split, but he's still one heck of a top laner and is more than capable of popping off and pushing his team over the finish line.
If he was able to make waves this early on, we can only imagine how high he'll soar come Summer Split.
FUTURES BETTING — 2022 LCS Summer Split:
Will Summit Win the LCS in 2022?
The New Dignitas QNTMPAY Trio
Kim "River" Dong-woo, Ersin "Blue" Gören, and Vincent "Biofrost" Wang all deserve a metric ton of praise for one simple reason: they've done incredibly well with the meagerest of means.
It's no secret that we all doubted them coming into 2022. And, well, with good reason.
These three signings, in particular, didn't really get one's blood pumping. We knew River would pop off from time to time, but we didn't think he'd acclimate as quickly as he did. Blue, on the other hand, had an absolutely abysmal showing with SK Gaming, and most folks were quite baffled by the fact that he was given another shot (in the LCS of all regions). By the same token, it seemed that Biofrost's best days were behind him, and that he had very little to offer at this point of his waning career.
Fortunately, we were completely and utterly wrong in all three cases (despite our doubt being warranted), and we couldn't be happier for that being the case!
River's pathing and overall ganking tendencies were indecipherable by his peers. Blue stood out in a myriad of different ways and was low-key one of the best mids in North America. And Biofrost? Clutch and capable as in year's past.
All three of them made Dignitas a dangerous playoff contender, and one of the most enigmatic teams in LCS overall. They obviously didn't succeed in their efforts, but it certainly wasn't for a lack of trying.
If they can keep growing as a five-man unit, they will make a splash come Summer Split. Of that you can be certain.
FUTURES BETTING — 2022 LCS Summer Split:
Will Dignitas Make Playoffs?
Philippe "Vulcan" Laflamme — Evil Geniuses [Support]
A veteran and a former two-time LCS champion. The sheer fact that Cloud9 agreed to part ways with such an individual continues to baffle us. He's as clutch as they come and has been absolutely vital in Evil Geniuses' success thus far.
He, too, has that "X factor," and it's often on display as well.
He and Kyle "Danny" Sakamaki have been EG's most potent "weapon" and that's probably not going to change any time soon. Vulcan might be a bit "coin flip" at times, but it's definitely a worthwhile trade-off as his stellar plays and pop-off moments occur a lot more frequently.
Signing Vulcan was not only a no-brainer but a 200 IQ move as well. And, needless to say, Evil Geniuses have already gotten their money's worth.
Milo "Pridestalkr" Wehnes — Golden Guardians [Jungle]
Pridestalkr passed the test with flying colors! His bravado-fuelled play and willingness to employ "solo queue-esque" fringe picks made him especially fun to watch — and quite unpredictable, too!
His stats tell the same tale: he was fourth in KDA (4.3), fifth in Kill Participation (71.6%), fourth in Kill Share (22.1%), last in Death Share (a measly 15.3%), absolute best in all three jungling differentials — Gold, Experience, and CS at the ten-minute mark — and also second in Damage Per Minute (318) and Damage Share (16.8%).
Pridestalkr, in short, was one of the very best junglers in the LCS, and the fact that he was able to generate such impressive numbers while playing on a mid-tier team speaks volumes about his individual skill and ability to perform in a region stacked with exceptional junglers. He knocked it out of the park — in spite of facing some pretty grim odds.
He outperformed many of his more revered peers and contemporaries, and that speaks volumes.
If he doesn't get a lucrative offer next off-season we'll riot. It's really that simple.
FUTURES BETTING — 2022 LCS Summer Split:
Pridestalkr Switch Teams For 2023?
Fatih "Luger" Güven — Counter Logic Gaming [ADC]
Speaking of incredibly young and astonishingly talented prospects, Luger, too, blew us away. If there's one player Counter Logic Gaming simply has to keep under its banner, it's him.
The things Luger did left no one indifferent.
And the fact that he did them with such ease whilst playing on one of the worst teams in North America tells you all you need to know about his individual talent and long-term potential. CLG really struck gold by bringing him; we also hope he'll get some better teammates once 2023 rolls around, too.
He has the potential to make waves, but he can only do so much by himself.
Tanner "Damonte" Damonte, Kevin "Hauntzer" Yarnell, Dennis "Svenskeren" Johnsen, Daniele "Jiizuke" di Mauro, Lee "IgNar" Dong-geun, Nicolaj "Jensen" Jensen, and Mads "Broxah" Brock-Pedersen are all free agents, and they'd pair wonderfully with this talented Turk — who also happens to be a former TCL champion.
TOO GARGANTUAN AN UNDERTAKING
We understand CLG's approach. They want to take it slow and nurture the "superstars of tomorrow," but they're probably not equipped for such a gargantuan undertaking. Strides have been made, but it's still not enough given the level of opposition they'll face on a weekly basis come Summer Split.
Luger is currently peaking, and it'd be quite a shame if he were to "rot" and dwindle away over at CLG, with absolutely nothing to show for his efforts. In other words we want to see him play under someone else's banner.
FUTURES BETTING — 2022 LCS Summer Split:
Will Luger Switch Teams In 2023?
Loïc "toucouille" Dubois — FlyQuest [Mid]
This talented Frenchman wrecked house. The sheer fact that he was voted onto the 2nd LCS All-Pro team speaks volumes. That alone tells you all you need to know when it comes to his ability to perform and the overall value which he brings to his team.
He was a lot more versatile than expected, too — Toucouille dominated on a wide range of champions and was, without a shadow of a doubt, FlyQuest's biggest catalyst.
Whether he'll be able to maintain such a stellar level of play still remains to be seen, but there's definitely a reason for optimism. If he was this good this early on, then there's a very real possibility of him improving even further come Summer Split.
And that's quite a frightening notion, is it not? An even better Toucouille, one that is fully acclimated to the "NA lifestyle" and all that it brings.
One thing's for certain: the sky's the limit, and we can't wait to see how high he'll be able to soar once everything is said and done.
FUTURES BETTING — 2022 LCS Summer Split:
Will FlyQuest Crack Top 4?