The 2022 LEC Spring Split has officially concluded, which means it's the perfect moment for us to highlight and put forth our biggest takeaways — the ones that have left a lasting impression!
Only at a distance can one truly and objectively assess what exactly went down and how it might affect things going forward.
This most recent split really had it all: momentous triumphs, huge upsets, legendary miracle runs, and more twists and turns than you can shake a stick at!
And, needless to say, we'll all remember it for the years to come. It was as entertaining and action-packed as any split in the past, and we really couldn't be happier for the way in which it all went down.
The ending, in particular, was the cherry on top — the kind of denouement that will long remain etched in our memory.
So, what are our biggest takeaways after the 2022 LEC Spring Split?
G2 Esports Can Do No Wrong
No one talked about them. No one gave them much of a chance. And, well, naturally so. The odds were stacked against them from minute one. They had an inexperienced bottom lane duo, and a top lane who — while undeniably talented — may had already peaked.
It wasn't a good mix compared to what Fnatic, Vitality, and Rogue had. G2 did have potential, but from a sheer "pound for pound" perspective they couldn't even come close to some of their peers and contemporaries.
Moreover, Marcin "Jankos" Jankowski and Rasmus "Caps" Winther didn't really stand out as much as they did in the past. They were "serviceable" with only the most infrequent of bursts and showcases of brilliance. They were consistent, too, but for G2 to stand a chance, they needed to wreck house.
Turns out, they just needed a bit of time to acclimate and reach "operating temperature."
Once that happened, there wasn't a team in the LEC capable of going blow-for-blow. And, well, that's really saying something given whom they had for opposition. This version of G2 peaked at just the right moment and the rest, as they say, is history.
Their miracle run will long be remembered. It may as well be the most incredible, awe-inspiring string of wins we've ever witnessed in the LEC. After getting schooled by Fnatic in the upper half of the playoffs bracket, G2 Esports played a whopping four Best of 5s in a row, and they clean swept all four of them.
Twelve games, twelve wins, and four of the most capable teams the LEC had to offer — none of them were a match for G2. Vitality, Misfits, Fnatic, and Rogue all succumbed to the perennial "Kings of Europe."
Order has been restored, and with it, the G2 dynasty.
They've not only etched their names in history but have also locked down a ticket to the 2022 Mid-Season Invitational. That, in short, is a feat of equal importance and, needless to say, we can't wait to see how well they'll fare against the very best teams the world of competitive League of Legends has to offer!
FUTURES BETTING — 2022 LEC Summer Split:
Fnatic — Still A Threat
The things Fnatic did throughout the split left no one indifferent. Then came the playoffs and, well, the same held true but in the opposite direction. Their egos took over and dire consequences quickly followed.
Their "salty runbacks" will long be remembered, and so will their hubris.
Be that as it may, there's still plenty of reasons for us to be excited about Fnatic and their long-term potential — which, by the way, is quite staggering. Whether they'll be able to realize it in time still remains to be seen, but there's definitely a reason for optimism. They all had a very good read on the meta and their in-game responsibilities, and the fact that they dropped the ball at the finish line should in no way affect or cloud our judgment.
This version of Fnatic could, potentially, soar as high as any LEC team of yore, and that's really saying something given the rich pedigree of the European region and its many champions.
For them to realize their inherent potential, certain changes will have to be made, but we're confident in Jakob "YamatoCannon" Mebdi — he's a leader through and through, and he will adapt his approach accordingly.
Keep an eye on Fnatic going forward as they're bound to enter the forthcoming split with a chip on their shoulder.
FUTURES BETTING — 2022 LEC Summer Split:
Rogue Are as Good as Advertized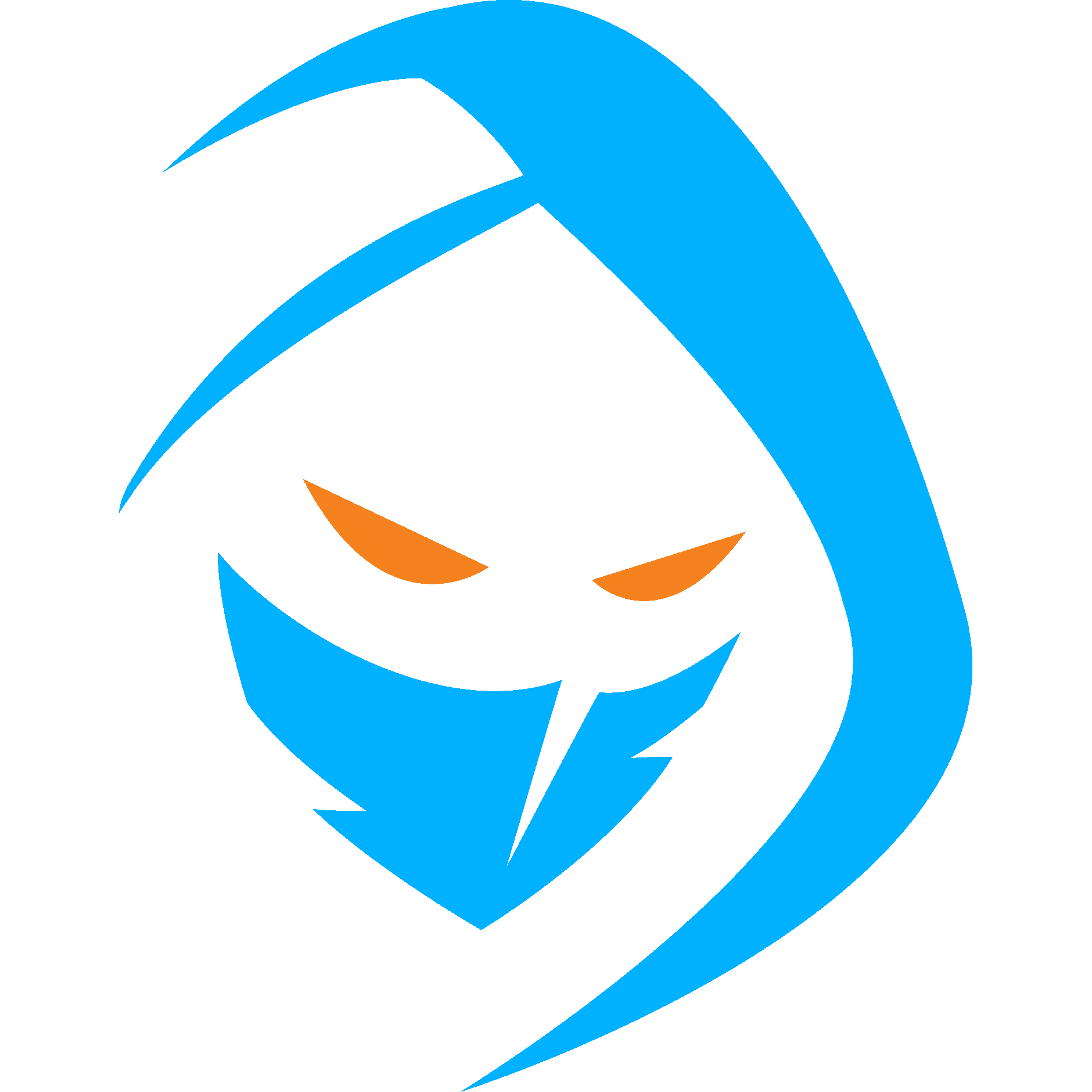 The following takeaway is a no-brainer: Rogue are the de facto biggest surprise of the 2022 LEC Spring Split. We all thought they'd implode to smithereens, but lo and behold: they've not only managed to weather the proverbial storm (by which we mean the off-season), but even come out stronger and more capable than ever before.
Rogue's coaching staff has been playing some mighty impressive "4D chess," and they have the awards to show for it, too.
We've been signing Rogue's praises for months and, well, they've earned every bit of it (and then some). The fact that they fell prey to G2 in the finals should also be of no concern. It is bittersweet, granted, but that last "snafu" at the very end should in no way diminish or sully the many awe-inspiring things they've accomplished up to that point.
Rogue are a top-tier team; one of the very best in Europe, in fact. They've erased all doubt and have proven even the most staunch doubters wrong. And they did so with ease, too. Sublime stuff, really.
We can't wait for them to once again step foot on stage and compete against the Fnatics and G2s of the world. And, well, if they keep building on the foundation which they've set last split, they will no doubt stand one heck of a chance of etching their names in history.
It's not going to come easy, but they're used to fighting against the odds.
FUTURES BETTING — 2022 LEC Summer Split:
Misfits — A New Challenger Appears
Speaking of teams exceeding our wildest expectations, we really ought to talk a bit about Misfits Gaming. No one thought they'd accomplish much once everything was said and done and so no one heeded them much attention.
We had other, seemingly more interesting matters to focus on.
Misfits, fortunately, didn't care much for the way they were perceived nor did they give a darn about anyone's expectations.
And it was precisely this attitude — along with a boatload of innate talent and incredible work ethic — that allowed them to rub shoulders with many of their more experienced peers. They not only went blow for blow, but even won out more often than not. And that, for a team this inexperienced and "green" is a feat worthy of the highest praise and commendation.
Will they end up upending the LEC status quo? Of course not, but they sure will try. And, well, if they keep playing this darn well they might even pull off a momentous upset or two.
That's about as much as we can ask for given their overall skill ceiling and many inherent limitations. Right now, as things stand, Misfits are a somewhat strange mixture — they're neither a true top-tier contender (i.e. a threat) nor a gatekeeper.
That might not sound like much, but it's actually a way better "base" or foundation than we thought they'd have, and there's also ample room for them to further grow and develop, too.
Either way, they're not to be trifled with.
FUTURES BETTING — 2022 LEC Summer Split:
Will Misfits Continue to Climb?
Team Vitality — Ego and Hubris Reigned Supreme
Where do we even begin. We've been criticizing Vitality for months and, frankly, we've yet to see anything that would truly warrant our benefit of the doubt. Anyone who's still optimistic about their long-term chances is actually clinging on to the past — to the many great accomplishments which these players had once achieved.
That, however, is an outlook rooted in fiction rather than reality.
Vitality did not look good, nor did they improve much over time. Strides were made, of course, but not in the magnitude we expected. And that, in short, is a problem — anything less than a Top 3 finish can rightfully be deemed a failure for a team this stacked.
Barney "Alphari" Morris and Luka "Perkz" Perković were not brought over from North America to be middling. They were brought over to dominate and to win and, frankly, they've done neither.
Making any roster changes also wouldn't make much of a difference. This is the quintessential Team Vitality line-up: ego-driven and defined by hubris. They say they're humble, but their drafts and in-game play prove otherwise.
Now, given just how experienced they are, a slightly better showing in Summer can be expected. They're all surely motivated to prove their doubters wrong and will, therefore, come out the gates swinging.
Whether that'll end up making a big enough difference still remains to be seen though. We, for one, are not optimistic.
FUTURES BETTING — 2022 LEC Summer Split:
Will Vitality Bounce Back?
EXCEL — Competitive At Last
EXCEL making playoffs might not be historic per se, but it's still mighty impressive, what with them competing in one of the most competitive regions in the world — with a somewhat uneven line-up, no less.
They're stronger than the sum of their parts, and they're also pretty fun to watch, too. They might be a bit too one-dimensional for our liking, but it's hard to fault them for it — they're still trying to figure out how exactly they want to play things out as a five-man unit.
They will surely broaden and diversify their arsenal come Summer Split, so if you're a fan of EXCEL you definitely have something to look forward to! This line-up is also surprisingly seasoned, too. They might not be the absolute best players in their respective roles, but weak and frail and incompetent they certainly are not.
They've also made a series of intelligent (if unpopular) roster changes; just look at how much they've grown ever since Mihael "Mikyx" Mehle joined the roster — that was the key turning point. We don't really see what else they could do in that regard, but we nonetheless have to applaud their willingness to do what needs to be done so as to further grow and improve.
How high they'll be able to soar come Summer Split still remains to be seen, but we can definitely envision a world in which they once again reach Top 6 and perhaps even pull off an upset or two. They don't have that much potential overall but we still have to give them credit for actually stepping up after years upon years of absolute mediocrity.
FUTURES BETTING — 2022 LEC Summer Split:
Will EXCEL Make Playoffs?
MAD Lions — Not to Be Counted Out
Rarely do we see such a tremendous fall from grace. The speed at which MAD imploded also took us by surprise — it all happened so incredibly fast. We didn't think they would successfully defend their throne but we also didn't expect a regression as sudden and comprehensive as the one we witnessed.
They did, in all fairness, show signs of life at the most random of moments, so it's still a bit too early for us to sound the alarms and write them off.
Our patience is wearing thin though.
We can excuse a few bad games and we do understand the struggles through which they are going, but they still did far worse than they should have, what with them retaining three-fifths of their championship-winning roster.
Javier "Elyoya" Prades tried his hardest, but there was only so much he could do by himself. İrfan "Armut" Berk Tükek and Norman "Kaiser" Kaiser, on the other hand, were shadows of their former selves. They were pretty darn dreadful throughout the split and there's really no reason for us to sugarcoat it.
On the one hand, we know what these players are truly capable of — greatness, in short. On the other, it's impossible not to be worried after seeing them fall off a cliff performance-wise.
Was it a case of waning motivation? A dwindling competitive drive? Or, perhaps, something else entirely — an issue they might not be equipped to tackle and, subsequently, solve?
There's every reason to worry and yet we still believe in them correcting course and mounting some kind of a comeback. These players have all the right tools for the job and they can, by all means, pull it off.
If they can find a way to harness and learn from this (admittedly quite crushing) experience, they will stand a chance at rebounding come Summer Split. William "UNF0RGIVEN" Nieminen, in particular, has shown incredible promise and could very well be the "next great" LEC marksman — assuming he can get the right kind of support and guidance from his more seasoned peers and colleagues.
The MAD Lions have done more than enough to warrant our benefit of the doubt — and the same goes for their incredible coaching staff as well. The boys in white and gold might not be as good or capable as we thought they'd be, but they're still a dangerous team with a very high skill ceiling and ample potential.
In other words: keep an eye on them going forward as they could, by all means, pull off a most momentous comeback.
FUTURES BETTING — 2022 LEC Summer Split: