The 2022 LEC Spring Split is all but guaranteed to deliver! We're just a few days away from its very first match, which means that a fairly comprehensive preview is in order — a long-form piece that'll give you all the information you need for your betting endeavors! We'll cover all ten permanent partners, go over a bit of history.
Then conclude with a preliminary power ranking.
We've already covered the biggest favorites and teams that could, potentially, upend the status quo, so if you're looking for a broader overview of the things you need to keep in mind, make sure to give that article a read. This time around, however, we'll go for the deepest of dives. Think of this as a primer of sorts, something you'll be able to revisit in the future and "digest" however you please — a very thorough ELI5, if you will.
If things pan out as expected, we could be in for one of the most exhilarating seasons in LEC history, and that's really saying something!
We'll cover a ton of ground here, so if you're just looking for something specific, make sure to use that nifty search feature (Ctrl+F on Windows, Cmd+F on macOS) to jump straight to what you're most interested in!
So, with that little introduction out of the way, let's get down to business!
Competing Teams: 10, one of which will be making its debut [Team BDS]
Start Date: January 14th
Location: All games will be played in an online only setting for the foreseeable future.
Stream: You can catch all the action on Twitch, YouTube, and even the LoL Esports website!
Most Likely to Win: Team Vitality or Fnatic
Potential Dark Horses: G2 Esports
The #LEC Returns on 14 January 2022!

Read more about Spring Season here: https://t.co/KhgzyfHyq9 pic.twitter.com/lBrgQWnFF2

— LEC (@LEC) October 4, 2021
2022 LEC Spring Split Preview | The Complicating Factors
There are two things that are the bane of our existence at this point (or, potentially, a blessing in disguise): 1) the ever-changing meta and 2) the fact that literally all ten teams will have to rebuild their synergy from the ground up.
The first issue can be tackled through various different methods; the second, however, is endlessly more intricate and, well, there's no way to cut corners: it takes time and a boatload of effort from everyone involved.
Some teams are obviously more adept at this than others, but they, too, will need at least a couple of weeks to get on the same page and learn how to think and execute as a five-man unit. We're talking about a truly challenging journey here, one that is riddled with huge twists and turns that can make one's head spin.
The meta will stabilize in, say, three weeks or so.
Developing team-wide cohesion, on the other hand, is a process that is much more unpredictable, so just take that into consideration before you put your hard-earned money on the line.
If you're looking to bet on any "dark horses," however, these two factors could definitely play in your favor. Some truly mind-boggling upsets are all but guaranteed to happen, so if you have a bit of spare cash lying around — and are feeling adventurous — now would be the best time to go with the underdogs.
Same Old Story
The start of the competitive season is always exactly the same: it's absolute chaos and insanity on all fronts. Favorites will drop games to the most underwhelming of bottom-dwellers, gatekeepers will look unstoppable for brief moments in time, and you'll feel like you can't make a good prediction even if your life were to depend on it.
All in all, it's a stressful time for anyone looking to bet on competitive League.
Still, if you embrace the madness, you'll begin to discern and grasp its rhythm, and the winnings will naturally follow suit.
2022 LEC Spring Split Preview | The Set-Up
The status quo will change before our very eyes — yet again. Just when we thought that the MAD Lions would go on to create a dynasty of their own (akin to what Fnatic and G2 did before them), several key members have decided to part ways with the organization and seek greener pastures. As a result, they're all but guaranteed to regress and relinquish the throne for which they fought so passionately.
Who'll take their place still remains to be seen, but we obviously know who's favored and why:
Fnatic and Team Vitality.
They have the best players and, by proxy, the most potential. They're not guaranteed to go the "whole nine yards" but are nonetheless overwhelming favorites and should, by all means, be able to leave a mark.
Moreover, there's no one reigning "dynasty" at the moment. G2 will probably be in no position to challenge for the throne, and much of the same can be said for the severely "wounded" MAD Lions. Without Humanoid and Carzzy, they're bound to struggle against the LEC crème de la crème, although they'll probably still pack a punch.
To put it as succinctly as possible: a bit of history will be made in just a couple of weeks. And even though we're pretty sure who'll end up on top once all is said and done, predicting how things will unravel up to that point will be a mighty treacherous challenge. Be that as it may, we have a large enough sample size at our disposal, so there's no need to fret — this isn't our first rodeo!
2022 LEC Spring Split Preview | Preliminary Power Rankings
This is always one of the trickiest parts of the job — you can only know and predict so much at this early point of the season. We have a ton of empirical evidence at our disposal, but these things have a life of their own. Surprises happen; favorites lose. That's just the reality of it all.
So just have that in mind going forward:
Nothing is set in stone. Moreover, these things tend to change on a whim, sometimes overnight. That's why you simply have to watch as many games as you possibly can — a thorough preview is a great tool, a "crutch" for your betting endeavors, if you will, but it can only do so much. There's no way around it: you'll have to roll up your sleeves and partake in the "grunt work."
Last but certainly not least, know that if something feels like a "fad" (i.e. a winstreak or a burst of brilliance everyone is talking about) it almost certainly is. The biggest favorites will win out in the end; of that you can be absolutely certain.
Fnatic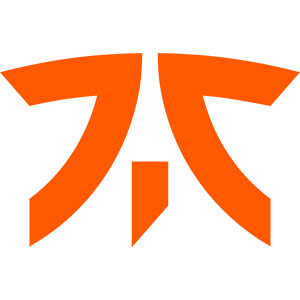 The former "kings of Europe" are arguably the biggest frontrunners to win the whole thing. Then again, if you were to put Team Vitality above them we wouldn't challenge your prediction; these two teams are that close in terms of strength and overall potential. They're truly separated by the slimmest of margins.
The reason why we're giving Fnatic the edge is solely because of their experience and the fact that, on paper, they have more tools to work with — a broader arsenal of weapons, if you will. Now, that doesn't mean they'll manage to harness this potential appropriately, but at least it's there. And, well, it'll surely come in clutch once it gets rough and those Best of 5s come around.
At that point it's less about the sheer mechanical prowess and more about the depth and versatility that a team can tap into and employ. Team Vitality, one could argue (to varying degrees of success) is a lot more one-dimensional. They'll perhaps pack a bigger punch, but they're not going to be quite as layered or flexible.
Then again, if they can land that one haymaker with great precision, they won't need any other tools or weapons to get the job done.
This Fnatic line-up is amongst the very best ones in history — and that's really saying something given the many talented players who've competed under this specific banner. There's neither a weak link nor a noticeable skill ceiling; in other words: the sky's the limit for the boys in black and orange.
They'll face an uphill battle.
There's no doubt about it, but if they play their "cards" right and double down on their strengths, there's not a doubt in our mind that they'll be able to claim the LEC throne at least once this year. Well, at least if Martin "Wunder" Hansen can get back in shape and prove his doubters wrong. We're confident he'll be able to do it, but we also understand if you're unwilling to give him the benefit of the doubt after a very disappointing 2021.
Team Vitality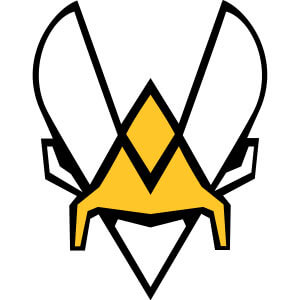 The five players who'll compete under Vitality's banner throughout the next few months are all astoundingly talented and have all the right tools to put this French-based org on the map and, in doing so, write a bit of history.
Then again, does this line-up not have a bit too much firepower? We've seen similar "experiments" (i.e. superteams) in the past and they rarely worked out (for one reason or another). Assembling five spectacular players under one roof isn't always a recipe for success — although you'd be forgiven for thinking so. What you need is balance. A mix of both young and "old," seasoned and inexperienced, shotcaller or two, and players who follow orders.
Now, it's not like Vitality doesn't fit the bill, but it doesn't do so to quite the same extent as Fnatic.
Barney "Alphari" Morris, Oskar "Selfmade" Boderek, and Luka "Perkz" Perković all do their best "work" when they get priority in the draft and sufficient agency. They can adapt and let someone else carry, but their best moments, their biggest highlights and most jaw-dropping plays always came to fruition when they had full control and were at the "steering wheel."
Matyáš "Carzzy" Orság is definitely amongst the very best weak side AD carries in all of Europe, but one simply has to wonder: will it be enough? Will egos clash? It's hard to envision a world in which these players spawn on the Rift and play things out "by the book." No, they want to dominate, they want to run circles around their opposition, they want to make a statement — and justify their obscenely expensive contracts in the process
They're not one-dimensional by any stretch of the imagination but Perkz and Alphari didn't perform all that well throughout 2021 so it's hard to fully board the hype train. We know what they're capable of and are well aware of their immense potential, but the hype they now have around them is based on clout and not recent performance. And that's something we all need to keep in mind.
There are three key questions here:
will Vitality dominate in 2022?
That's almost guaranteed. Will they become LEC champions?
There's a very high likelihood of that happening, yes. Do they stand a chance of beating Fnatic? Certainly, but it's not going to come easy, and they'll have to be on their "best behavior" for it to happen.
So, take that as you will.
There are many variables at play, and it'll become pretty clear who's better than whom just a few weeks into the Spring Split, so make sure to tune in as frequently as possible!
G2 Esports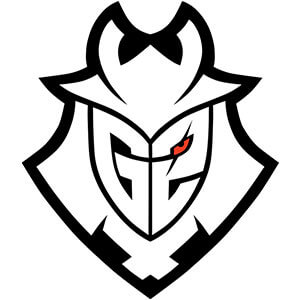 The winningest organization in LEC history will enter the forthcoming split looking like a pale shadow of its former self. There's just no other way to put it. And, well, no one's all too happy for that being the case.
G2 was always Europe's biggest "weapon" on the international stage and, frankly, we've all become a bit too spoiled by their many jaw-dropping wins and momentous triumphs.
And what an incredible journey it was, one that we'll remember and cherish for the years to come. Unfortunately, all good things have to come to an end, and the same holds true for the G2 Esports dynasty.
It was one of the most dominant reigns in the history of Western LoL and, well, it left no one indifferent.
Going forward, however, we'll all have to readjust our expectations. This is no longer the G2 of yore, nor will it achieve its results. Instead, it's a solid, well-rounded contender that's going to do some damage to the status quo but isn't really going to upend it in any meaningful way.
These players, talented though they are, simply pale in comparison to their more capable peers.
Had G2 have signed, say, Steven "Hans Sama" Liv instead of Victor "Flakked" Lirola — and had found an equally capable support — we would've been more inclined to believe in their chances. But given the way things stand, it's downright impossible to give them the edge over Vitality and Fnatic.
They'll still pack one heck of a punch. How could they not, with Sergen "Broken Blade" Çelik, Marcin "Jankos" Jankowski, and Rasmus "Caps" Winther under their banner? This is still a spectacular line-up, and even though they're not going to be upending the status quo any time soon, they nonetheless warrant a ton of respect and are not to be trifled with.
Keep an eye on G2 going forward. They're the ultimate dark horse and could, by all means, make things a lot more competitive than one would expect given the circumstances.
MAD Lions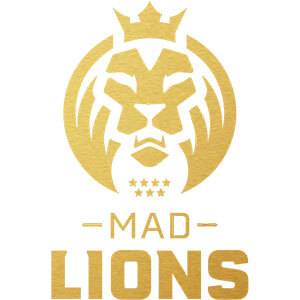 Losing Humanoid and Carzzy is not something a team can easily persevere through. We're talking about the de facto best-performing mid laner in all of Europe, and one of the most underappreciated AD carries in the West — who also happens to be a shotcaller and a spectacular weakside player.
The two players they've signed on as replacements are good (if not even great), but are they good enough to fill in the void? Their two predecessors are amongst the very best players in the LEC, so they have some very, very big shoes to fill. And, needless to say, the odds are heavily stacked against them. Still, the Lions have retained three-fifths of their championship-winning line-up.
Which means they're still amongst the biggest threats to the LEC throne.
Armut, Elyoya, and Kaiser are more than enough to give MAD a fighting chance, and if RKR and UNF0RGIVEN can step up and deliver, the Lions could very well stand a chance of upsetting G2 Esports and finishing in the Top 3.
Then again, many stars will need to align for that to happen, but at least there's a chance. We had doubted the MAD Lions in the past and we're not going to make the same mistake twice.
They might not be as impressive as Fnatic and Vitality on paper, but they are by no means a sub-par challenger or a line-up that's going to fade away into obscurity.
How high they'll be able to soar, however, still remains to be seen. They're good, there's no doubt about it, but they'll face some mighty stiff opposition. So, temper your expectations if you're a MAD Lions fan as 2022 isn't going to be nearly as "fruitful."
Rogue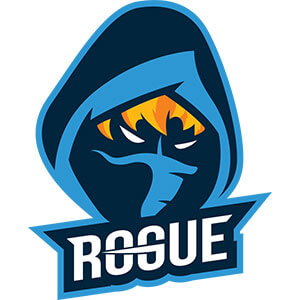 Ranking Rogue after they've lost their MVP jungler and superstar AD carry is no easy task. In all honesty, we just don't know how well they'll perform. And, frankly, if anyone comes out with a more concrete prediction you can be certain that they're lying.
One thing's guaranteed, though: they'll regress — big time.
Kacper "Inspired" Słoma and Hans Sama were their biggest catalysts. They were by no means perfect, but the things these two individuals were able to accomplish on the Rift left no one indifferent. So it should really come as no surprise that they had received offers which were simply too good to refuse.
From Evil Geniuses and Team Liquid, respectively.
Their replacements are, to put it bluntly, underwhelming. We know for a fact that Comp has a high skill ceiling and can play some darn good League of Legends, but he's just not good enough to fill in the void left by Hans Sama's absence. Still, Rogue could've done worse, so we're definitely not complaining. Even if they do end up imploding it certainly won't be Comp's fault.
Malrang, on the other hand, is a humongous question mark.
He was never all that impressive whenever he had played in the LCK, and the sheer fact that he was DWG KIA's substitute jungler means nothing at all. Well, it sure does sound cool but that's about it. Why Rogue have decided to create a language barrier and import a seemingly random jungler from the LCK — a long-forgotten trend — is anyone's guess.
Getting a less experienced player to fill in the void is one thing. You can deal with that through good coaching and appropriate training. Getting a less experienced player who doesn't even speak the same language as his teammates is just asking for "trouble."
Still, Rogue's coaching staff is absolutely stacked and has done more than enough to warrant our benefit of the doubt. If they think that Malrang is up to the task then we'll give him a shot and hope for the best. We're doubtful, but let's try to reserve judgment and see how well he does.
He might not be able to converse in the same language as his peers, but if he can land those smites and clutch things out when it matters most then no one will complain.
Even if he's downright awful, Rogue should still be able to compete for a spot in the playoffs thanks to Odoamne, Larssen, and Trymbi. With that being said, don't expect any miracles as this line-up lacks the tools and weapons which are necessary to challenge for a spot at the top.
Beyond This Point Anything Is Possible
The headline says it all. The five teams listed above are all basically guaranteed to accomplish something. That something might not be overly impressive, but the point still stands.
Some of them will challenge for the LEC throne; others will make things competitive but will ultimately fail to leave a mark. Regardless, they'll all capture our attention in one way or another. The five teams below this point, however, are complete and utter question marks.
The only thing we're certain of is that they won't be celebrating much once all is said and done. They're insufficiently talented and they pale in comparison to their more experienced peers.
There's just no other way to phrase it.
Who's better than whom is also up for debate but, frankly, it's a debate not worth having. Be that as it may, some of these teams will upset from time to time, so definitely keep an eye on them going forward. And, to summarize: most of them are separated by the slimmest of margins.
SK Gaming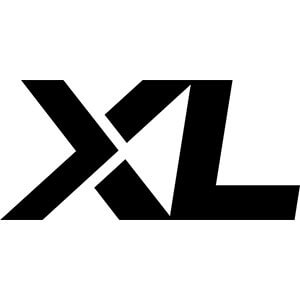 Yet another line-up whose power level is downright impossible to assess confidently. Jenax, Gilius, and Treatz are all stellar players who can, by all means, do some damage. By the same token, Sertuss is a former LFL champion and one of the best and most promising young mids that Europe has to offer, so he'll probably wreck house if given enough room to maneuver and ample jungle attention.
Jezu isn't exactly on their level, but he, too, is serviceable and has had good moments in the past. All in all, there's nothing overly egregious to criticize but it does feel like SK are missing that extra bit of something to leave a mark in the grand scheme of things.
They're pretty much the "quintessential gatekeeper"
Too good to end up any lower in the standings, but nowhere near good enough to truly challenge the LEC pantheon.
Team BDS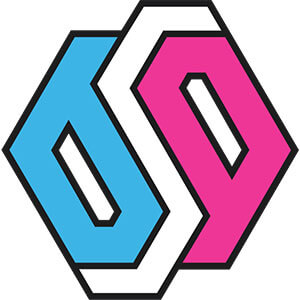 Much of the same can be said for Team BDS which, in all fairness, is basically Karmine Corp with an LEC support and one of the most successful head coaches in Western history. Does that sound like a recipe for success?
It still remains to be seen, but at least we know they'll have a fair bit of synergy right from the very get-go and that's no small benefit.
Will they be able to trade blows with the very best teams the LEC has to offer? We're cautiously optimistic about their chances, although it's hard to explain why.
There's a metric ton of talent here, and if Grabbz can find a way to fully harness their potential, they could very well end up being the biggest surprise of the split.
In any case, it's still a bit too early to board the BDS hype train. The biggest question we have is: are they any better than the many LEC gatekeepers they'll now face on a weekly basis? Or are they just another insufficiently talented challenger that's going to fade away just a few weeks into the split?
We'll find out soon enough.
Misfits Gaming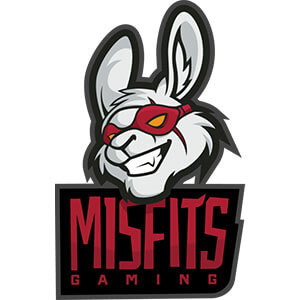 Putting Misfits Gaming any higher would be an ill-advised risk. We simply don't know how high they'll rank once all is said and done; with that being said, they're a very capable bunch and they could, potentially, turn some heads over the coming weeks and months.
For some odd reason, their coaching staff has decided to put in Mersa instead of Oskar "Vander" Bogdan which means this Misfits line-up will no longer have a seasoned veteran to lead the charge. An odd choice, no doubt, but they probably have their reasons.
Vetheo and HiRit stood out in every which way throughout 2021, and if they continue playing with so much zest and bravado.
They'll surely give Misfits a fighting chance against the LEC crème de la crème.
They're not expected to win many of these battles, but they'll nonetheless make things a lot more competitive than one would expect.
The youngest @LEC roster by average age. We can't wait to see these new pros shine!

? @LoL_HiRit
? @ShlatanLoL
? @Vetheo_lol
? @neon_euw
? @MersaLoL #MSFWIN #MSFWIN #MSFWIN pic.twitter.com/VhbOxgWEbG

— Misfits Gaming LoL (@MisfitsggLoL) December 22, 2021
With that being said, it'll all boil down to their preparation and individual performance. They're not necessarily any worse than Team BDS or SK Gaming or EXCEL. And even if they are, we're not talking about an insurmountable gap here.
They have the potential, but we know for a fact that that means very little if these players don't have a solid enough foundation to build upon and if they're not guided appropriately.
And, unfortunately, that's precisely where Misfits faltered on so many occasions in the past.
EXCEL Esports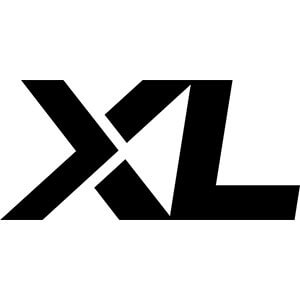 Where does one even begin when talking about the only organization in LEC history that has never reached the playoffs?
That's a record no one wants attached to their name, and unless the stars align and hell freezes over, EXCEL will remain outside the top six for the entirety of 2022.
They'll enter the forthcoming split ever so slightly stronger than what was the case last year, but if things pan out as expected — and there's really no reason why they wouldn't — that's just not going to be enough. These five players — when observed as a unit — simply aren't good enough to compete on even footing with the vast majority of their peers.
As was always the case with EXCEL:
something's missing. A "hotshot" mid laner who's going to wreck house (think Ramus "Caps" Winther), a superstar support who's going to make the most mind-blowing engages (think Norman "Kaiser" Kaiser), a prodigious jungler whose pathing will take everyone by surprise, and so on.
EXCEL's players, however, are either okay or pretty good. At best, we could call them capable but also inherently flawed. Now, that doesn't mean they won't be able to put up a fight. Far from it! They'll get a few wins on the board and perhaps even go on an impressive winstreak, but once the going gets rough EXCEL are all but guaranteed to fumble and fail.
We simply have too much empirical evidence to think otherwise.
Astralis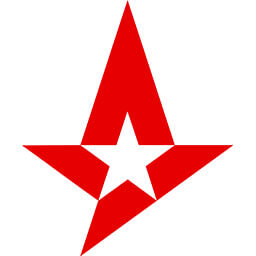 Finally, we have what can only be described as the "laughing stock of the LEC:" Astralis. Now, they're not really as bad as the community would have you believe but they're not particularly impressive or praise-worthy either.
At best, they're a gatekeeper. At worst, they're a bottom-dweller; but they, too, have had moments of brilliance — they just weren't long enough for most folks to notice. Whether they'll actually end up in tenth place still remains to be seen, but one simply has to wonder: does it even matter?
They're amongst the very worst teams in the LEC, and even if they "overperform" and end up higher (say, seventh or eighth place), their narrative isn't going to change.
That's pretty much the best and most adequate description of Astralis and their position in the LEC.
2022 LEC Spring Split Preview | Closing Remarks
The forthcoming Spring Split will be a wholly interesting one. There's no doubt about it. The throne will be up for the taking and even though there's a couple of clear-cut favorites, things could definitely unravel in a myriad of different ways.
So, needless to say, keep your ear close to the ground and watch as many games as you possibly can so as to stand the best chance of scoring a big payday!