Players that switch teams during the off-season invariably find themselves at a very big disadvantage. For this piece, specifically, we'll focus on those who've faced such unfavorable odds and were still able to leave some kind of a mark in the 2022 LEC Spring Split.
So many games are behind us, so many narratives and twists and turns and moments of brilliance and those that can be described as anything but. It's been a crazy ride, no doubt, one that has blown our minds in all the right ways.
The playoffs, in particular, were the cherry on top, and a crescendo we'll remember for the years to come.
More often than not, we can easily predict which players will end up leaving a mark. Rarely does anything unexpected occur, and there's a very good reason as to why that's so: the LEC cream of the crop is so fervently entrenched. To break through and to make one's presence known, a player really has to go above and beyond what is expected of him — strong>he has to exceed any and all expectations.
Fortunately, this most recent split had many such individuals. To switch teams and still leave a mark is a feat worthy of the highest praise and commendation. Even those who had "upgraded" had to fight against the odds.
WORTHY OF OUR UTMOST RESPECT
And the fact that they were able to deliver and compete at the highest of levels in spite of such circumstances makes their success all the more tremendous.
Switching teams is never easy, and the following players deserve our utmost respect for the way they've handled things and the success which they were able to find throughout the 2022 LEC Spring Split.
Sergen "Broken Blade" Çelik — G2 Esports [Top]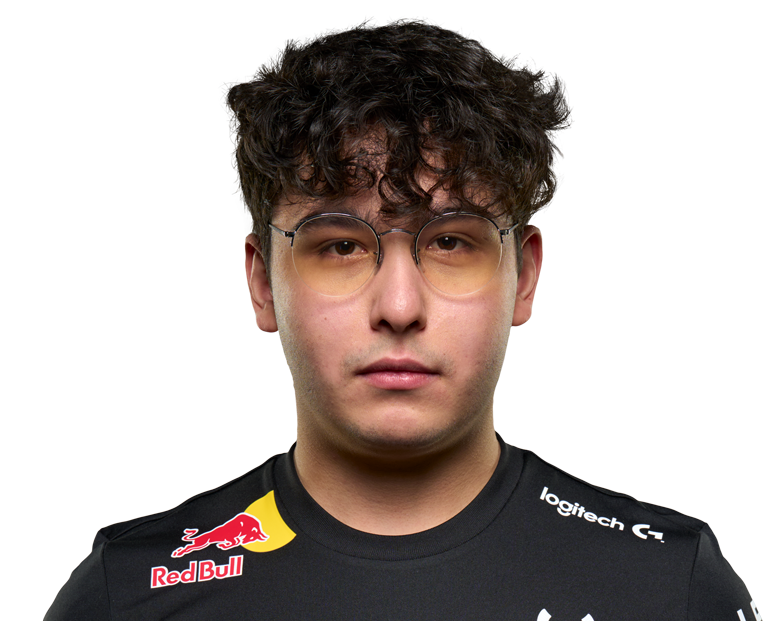 Broken Blade is now a part of a very elite club: he's one of three individuals who've won both the LEC and the LCS. The other two are Jesper "Zven" Svenningsen and Luka "Perkz" Perković, two absolute legends and players who need no introduction.
To accomplish such an incredible feat, a player must be at the very peak of his powers — and he needs the tiniest bit of luck as well.
By winning the LEC, Broken Blade has solidified his spot as one of the all-time greats. It sounds crazy, we know, but his resume speaks for itself. And, perhaps most importantly, his best days are yet to come — Broken Blade still has room to grow and evolve.
G2 hit a home run by signing a veteran like Broken Blade, and they have the results to prove it, too!
Victor "Flakked" Lirola & Raphaël "Targamas" Crabbé — G2 [Bottom Lane]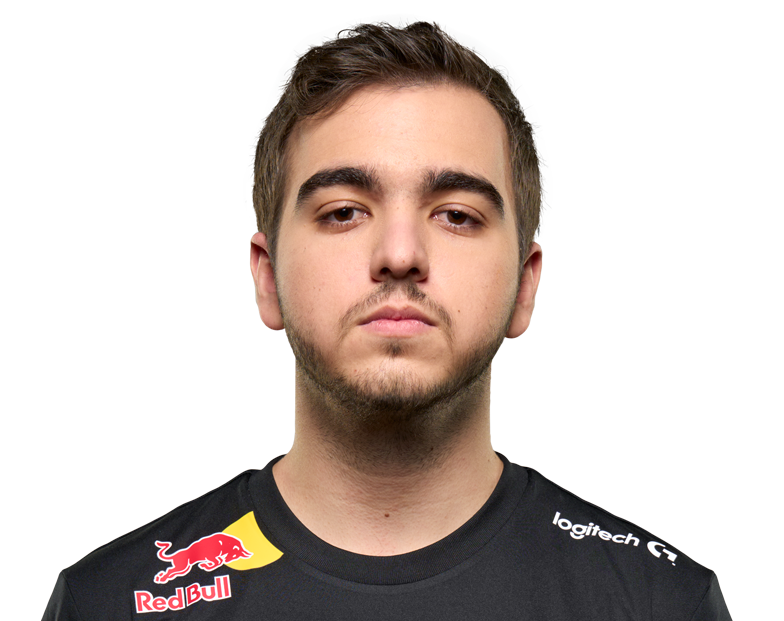 Separating Flakked and Targamas for the purposes of this list simply wouldn't make any sense. They might not be household names, but they have something in their possession that so many of their peers can only dream of: an LEC title.
We're still struggling to comprehend and process G2's miracle run. It doesn't compute. And, perhaps most surprisingly, Flakked and Targamas played an integral part in their success — despite their age and relative inexperience. That one fact cannot be overstated.
They went above and beyond and performed far better than anyone thought possible.
The Flakked and Targamas at the very end of the playoffs were world class. There's really no other way to say it. With each subsequent Best of 5 (or clean sweep rather), their confidence grew and grew, and by the time they stepped foot on stage to face Rogue they were powerful and in sync beyond measure.
And, needless to say, we're dying to see how well they'll perform at the upcoming 2022 Mid-Season Invitational (and beyond). They're still somewhat rough around the edges, but their talent and long-term potential are undeniable.
G2 and proving their doubters wrong — name a more iconic duo.
FUTURES BETTING — 2022 LEC Summer Split:
Marek "Humanoid" Brázda — Fnatic [Mid]
Putting Humanoid on this kind of list is definitely a polarizing decision. Still, it's not without reason.
This Czech veteran has had a phenomenal split and had only started to decline — inexplicably, one might add — once the playoffs came around. That's strange not just because he's as seasoned as they come but also because he always used to thrive and deliver in the highly coveted Best of 5 setting.
Not anymore, sadly.
Still, his in-game leadership and ability to shotcall at the highest of levels warrant a metric ton of praise. He was supposedly the biggest reason why Fnatic had such a formidable mid game and for that we simply have to give him his due.
STILL A BEAST
A few shoddy Best of 5s — no matter how dreadful — should by no means be enough to wash away the many stellar performances he's had throughout the split.
Humanoid is still amongst the very best mid laners in the world, and there's not a doubt in our minds that he'll find redemption come Summer Split.
FUTURES BETTING — 2022 LEC Summer Split:
Martin "Wunder" Hansen — Fnatic [Top]
Yet another (potentially) controversial addition to the list. Wunder, one of the most accomplished top laners in Western history, didn't exactly have a phenomenal split. He wasn't bad by any stretch of the imagination, but other than a few mind-blowing outplays he was… serviceable.
Now, while that might sound underwhelming, it was actually just what Fnatic needed. They always played through bot lane, so a low-econ, weak side top laner was paramount for them to succeed.
Granted, one could argue that they got a bit too carried away with such a playstyle, but Wunder did his job beautifully.
No matter how much he was ignored or left by his lonesome, he was always able to carry his fair share of the weight come late game. And for that he's earned our praise and commendation.
He wasn't flashy or particularly stylish in his play, but he did his job and always "took one for the team" whenever the need arose.
Fnatic really couldn't have asked for anything more.
William "UNF0RGIVEN" Nieminen — MAD Lions [ADC]
This exceptional young marksman blew our minds in all the right ways. His individual player under MAD Lions' banner was a sight to behold — mechanically gifted, exceptional at teamfighting, and unrelentingly aggressive right from the very get go.
UNFORGIVEN is seemingly the "whole package." MAD's sudden (and most dramatic) decline hindered his growth and ability to deliver, but we've seen his highs and many glimpses of brilliance, and we were not left indifferent.
If only he had teammates who didn't fall off the proverbial cliff. If only he was given a bit more leeway and agency. If only he had played on a well-functioning team. There are so many "what ifs" surrounding this promising young talent, which is why we're all dying to see him compete in a few weeks' time come Summer Split.
He had joined the MAD Lions at the absolute worst possible moment, so things can only get better from here on out.
Lucjan "Shlatan" Ahmad — Misfits [Jungle]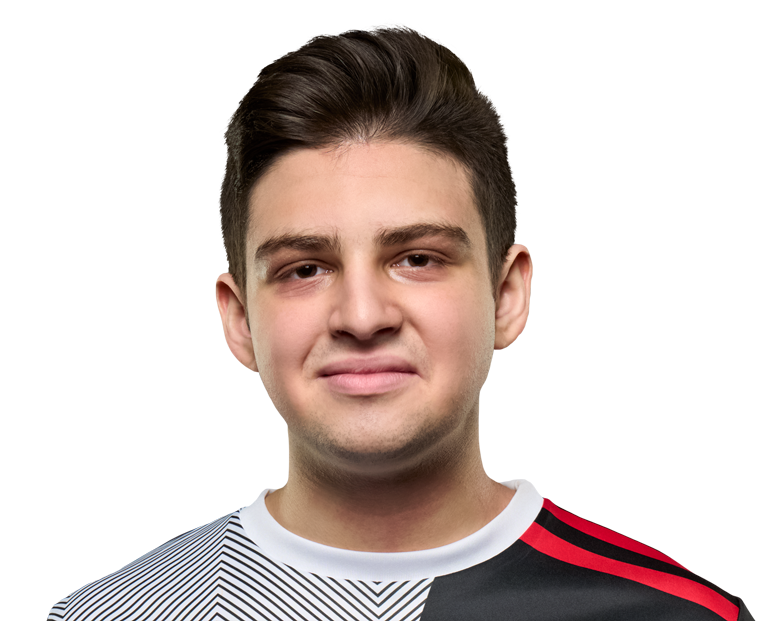 The "Rookie of the Split," as voted by his peers, analysts, and media. Shlatan delivered big time, and even though he wasn't as flashy or vital as his predecessor, he still played his part beautifully and was a lot more consistent and impactful than any of us had expected coming into 2022.
His synergy with the "MVP of the Split" was also one of the biggest reasons why Misfits were able to perform as well as they did. Shlatan might not be a household name just yet, but if he keeps playing at this incredibly high level — in one of the most competitive regions in the world, no less — he will become one.
Of that you can be certain.
Shlatan had some very big shoes to fill and he passed the test with flying colors.
Matúš "Neon" Jakubčík — Misfits [ADC]
Whenever people talk about Misfits and their immense success, they mostly focus on Vincent "Vetheo" Berrié and Shlatan. And while we certainly understand the reasoning behind it all, it's still a shame as Neon keeps getting overlooked.
This talented Slovakian has hardcarried many a game throughout the most recent split, and yet he's yet to get his due. Most of his stats are rather middling, but he was the leader in Damage Per Minute (602) which certainly is telling.
He wasn't the best laner overall but he always stepped up in the mid and later stages of the game. His damage output was absolutely immense and his ability to clutch things out and make the fight-winning play is well-documented, too.
All in all, Misfits did great by picking up Neon, a player who's been pretty hot and cold over the last few years. We didn't know what to expect, but he sure did deliver, so credit where credit is due!
Jakub "Cinkrof" Rokicki — Team BDS [Jungle]
A truly great player will stand out even on the worst of teams. Enter Cinkrof, one of the most underappreciated junglers the LEC has to offer. It's easy to overlook such an individual — what with him playing on such a bad team — but Cinkrof found a way to shine bright in spite of his unfavorable circumstances.
He had the third highest Kill Share amongst his jungling peers (22.4%), the absolute lowest Death Share (18.6%), he was second best in First Blood rate (50%), and was Top 2 in both Gold and Experience Differentials at the ten-minute mark.
How in the world he was able to generate such impressive numbers — while playing for ninth-ranked Team BDS — is beyond our comprehension.
His success and ability to deliver cannot be overstated. He faced the worst of odds and yet he still found a way to leave a mark and make his presence known. If he keeps playing this darn well he'll no doubt get a bunch of lucrative offers come off-season — and we're glad beyond measure for that being the case.
It's time for this promising young jungler to get recognized for his efforts and ability to hardcarry, even in the face of the stiffest odds imaginable.
Kim "Malrang" Geun-seong — Rogue [Jungle]
What a revelation. That's perhaps the most apt way one can describe Malrang and the many great things he brought to Rogue. He's an incredible jungler, perhaps one of Europe's finest at the time of this writing. And the fact that he has skyrocketed in both popularity and reverence in such a short period of time speaks volumes, too.
Simply put, Malrang exceeded all expectations. He's an absolute prodigy and has run circles around his opposition for the better part of the split. He, too, has his own exploitable tendencies and flaws, but a "game" Malrang is nigh unstoppable, and the same can be said for Rogue as a whole, too.
We had our doubts, naturally. And, well, all of them were more than justified. We've seen these obscure imports fail beyond measure on too many occasions in the past and, sure enough, a bit of "PTSD" kicked in.
Fortunately, Malrang's an outlier — to say the least!
Markos "Comp" Stamkopoulos — Rogue [ADC]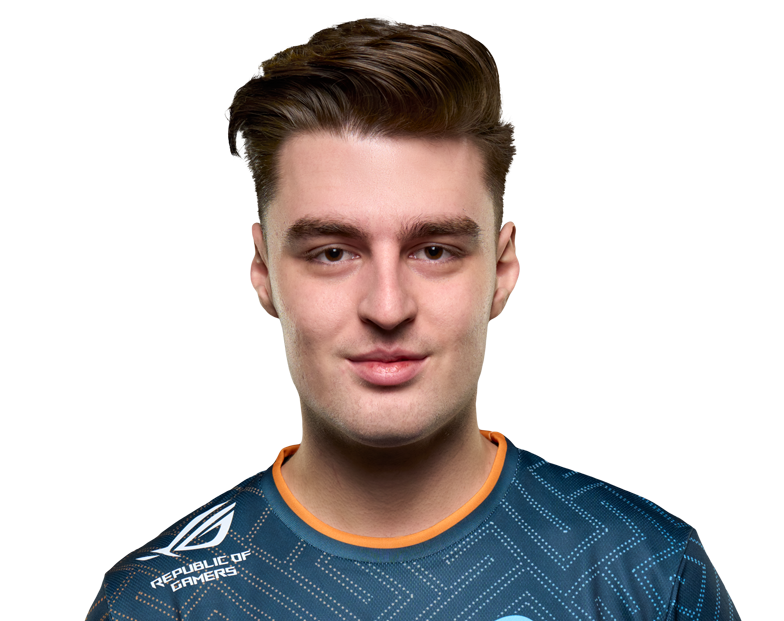 Everything that we've just said for Malrang applies to Comp as well. His Vitality days were both fairly impressive and mighty underwhelming. So, naturally, we weren't all that blown away back when Rogue decided to make him their starting ADC.
But credit where credit is due: Comp needed no more than two weeks to turn us into believers. He is, without a shadow of a doubt, one of the best and most capable AD carries in the whole of Europe — and that's really saying something given whom he has for opposition. The guy's an absolute beast although his lane partner deserves ample praise as well.
Rogue really struck gold this year — twice. They had parted ways with an MVP jungler and a legendary marksman revered for his mechanics and teamfighting. How on earth they were then able to bounce back in such tremendous fashion will forever remain a mystery.
Fortunately, the folks over at Rogue were recognized for their ingenuity, and were rightfully awarded with their third consecutive "Coaching Staff of the Split" award. We're talking about a record here, too, one that may never be broken.
And, needless to say, we can't wait to see whether they'll be able to make it four in a row come Summer. It sounds impossible, we know, but their track record definitely claims otherwise.
Mihael "Mikyx" Mehle — EXCEL [Support]
Last but not certainly least, we have the venerable Mikyx, one of the most accomplished and revered supports the LEC has ever fostered. EXCEL's decision to bring him in mid-split obviously drew the ire of the community, but it sure did pan out in the end.
With Mikyx aboard, EXCEL were able to make playoffs for the very first time in their history. It might not sound like much, but for EXCEL, this is tantamount to winning Worlds — a triumph for the ages, a momentous conquest and an achievement worthy of the highest praise.
The bar has obviously been set low, but the point stands nonetheless.
It took Mikyx a couple of weeks to get back into the swing of things, but once he reached "operating temperature," EXCEL instantly looked like a more cohesive, capable team — especially when it came to mid and late game decision-making and overall macro.
EXCEL's call to pick him up carried a ton of risk, but they took a gamble and it paid off in spades. They obviously didn't accomplish anything of note in the playoffs, but they at least put up one heck of a fight against Team Vitality and made a bit of history in the process, too.
All in all, it was as big of a home run as EXCEL could've hoped for. Could they achieve a similar amount of success come Summer?
FUTURES BETTING — 2022 LEC Summer Split: