Now that the 2022 LEC Spring Split has finally concluded, we can take a long good look at what exactly happened and also grasp the many nuanced twists and turns that had led to G2 Esports claiming the LEC throne. The dust has settled, in other words, and it's time for us to assess everyone's performance — something that can only be done post-factum.
So, let's focus on the central question: whose stock fell the most? This list is more than worthy of our undivided attention — not to mention a bit of granular analysis.
We don't want to call or label these individuals as "failures" but deliver they certainly did not. Still, it's hard for us to fully and objectively assess whether that's because of their own individual shortcomings, or because of some team-wide issues and flaws they failed to play around.
HOPEFULLY JUST A 'SLIP UP'
Either way, their stellar moments were few and far between. That, however, doesn't mean they're bad or unworthy of playing on the LEC stage — they just failed to deliver relative to what was expected of them.
That being said, do keep an eye on them going forward as they're surely motivated beyond belief to prove their (many) doubters wrong.
With that little introduction out of the way, let's begin!
Iván "Razork" Martín — Fnatic [Jungle]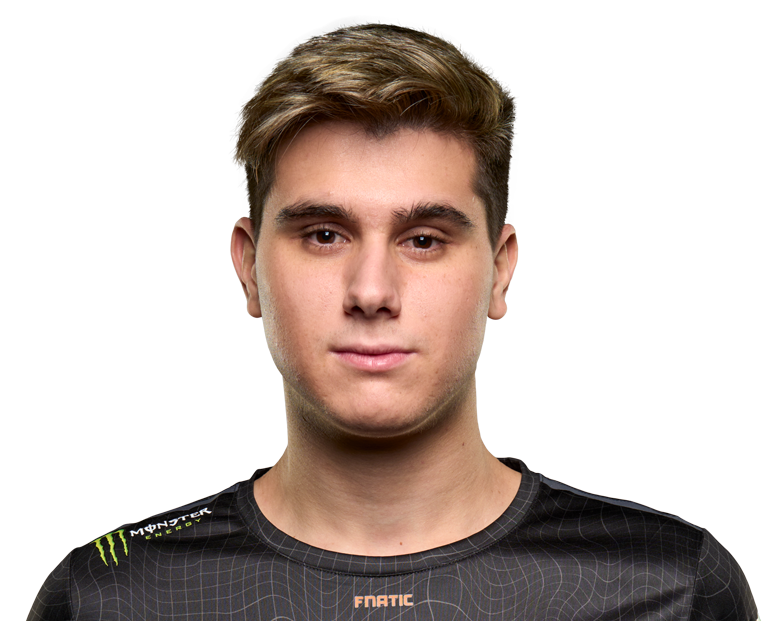 Razork did rather well, but his effectiveness and ability to perform at the highest of levels did leave a bit to be desired. He struggled to keep up with his more seasoned peers and his impactfulness varied and fluctuated wildly from one game to another.
At his best, Razork was an absolute force of nature, a jungling behemoth worthy of the highest praise and commendation. And we need to be fair: he had a solid number of these games and pop-off moments. At his worst, though, he was definitely an exploitable weak point. And that, given Fnatic's pedigree and championship aspirations, was quite a problem.
Now, they didn't ultimately fail because of Razork, but his volatility and overall inconsistency were problematic.
Then again, he was sort of thrown into the fire.
He did have amazing teammates by his side, but perhaps he was given too big of a burden. Not everyone can evolve and grow amidst such circumstances. Now that he's gone through a "baptism by fire" of sorts, he can finally start to settle in and find his footing under the banner of one of the most iconic organizations in League of Legends history.
We know what Razork is capable of. He's an incredibly talented jungler, one whose best days are yet to come, so we're more than willing to give him the benefit of the doubt on this one.
FUTURES BETTING — 2022 LEC Summer Split:
Steven "RKR" Chen — MAD Lions [Mid]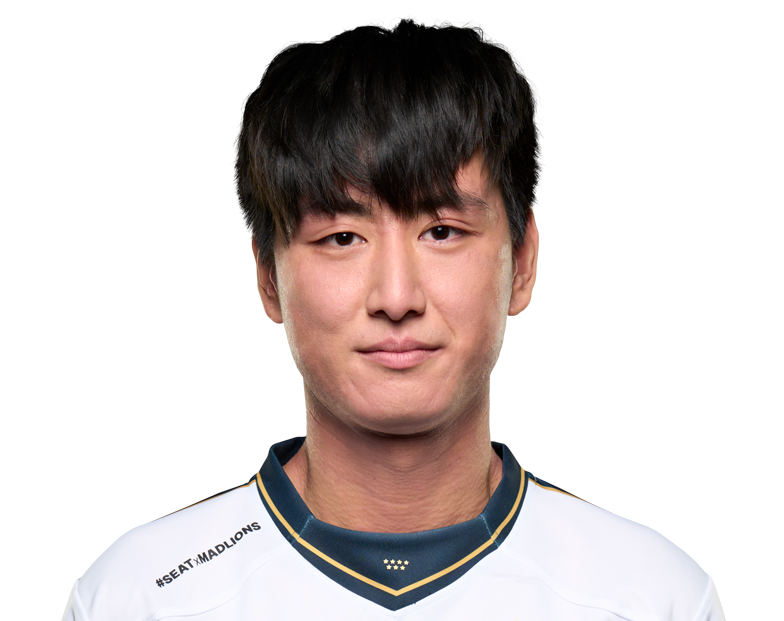 Labeling RKR as a failed signing just doesn't feel right, even though it is, in all fairness, technically correct. The thing is, he was never really set up for success — and he had some incredibly big shoes to fill, too, which obviously didn't help.
So the fact that he failed to deliver really shouldn't come as much of a surprise. Still, he didn't look particularly good nor did he improve much as the split progressed. He was middling, meek, passive, and incapable of creating his own leads — to say nothing of snowballing and getting his teammates ahead.
EXCEEDINGLY HESITANT
He was too afraid of making a mistake and getting called out for it which led to him being as reserved as humanly possible. His champion pool also became a problem — he was only comfortable on a handful of champions.
Perhaps the banner under which he played burdened him too much. Expectations were too high for him to handle. As a result, he never really got to spread his proverbial wings and show us what he's truly capable of.
We're willing to give him another shot. No player should be judged based on just a single split. Now that MAD have fully imploded, perhaps RKR will find it easier to trade blows and compete with the LEC cream of the crop.
That's our hope, at least.
FUTURES BETTING — 2022 LEC Summer Split:
The Whole of Team Vitality
What a debacle. Nay: an embarrassment. Heck, even that feels like an understatement. This version of Team Vitality is, without a shadow of a doubt, a failed experiment — and a most expensive one, too.
What exactly went awry and who's to blame doesn't even matter at this point; most folks are wholly indifferent to their struggles, and they only have themselves to blame. We understand that labeling them as a "superteam" might have put a bit too much pressure on their shoulders, but they're all veterans (other than Labros "Labrov" Papoutsakis) — they should've been able to handle it, no questions asked.
UNACCEPTABLE PERFORMANCE
In reality, they got a bit too carried away. They gave in to hubris and ego, much like so many Vitality line-ups of yore. This particular one is mighty flawed, too; it was assembled without much thought and care. They're all great in a vacuum but when put together they're too aggressive and led by bravado, too reckless and ignorant of their own flaws and shortcomings.
We're still not willing to give up all hope on Vitality, even though we're definitely going to lower our expectations as much as humanly possible. They're an incredible bunch overall, and if they can find a way to synergize, handle their egos, and actually diversify their arsenal of weapons and strategies, they could very well stand a chance at leaving a mark come Summer Split.
The odds will still be stacked against them, though. And, well, most folks will keep on doubting them (hardly a surprise). To have so many tools and weapons and yet still not accomplish anything of note is a debacle unlike any other. There's really no other way to say it.
And we should be unforgiving towards them in our analysis. They were assembled to win, they were paid handsomely to leave a mark and to make waves, and yet they did nothing of the sort.
But don't mistake our frustration: we want them to succeed. We're criticizing out of passion, not schadenfreude.
Whether they'll do any better come Summer Split still remains to be seen, but we're optimistic about their chances and you should be too. They haven't exactly earned our benefit of the doubt, but they're all as seasoned as it gets, and a fire has surely been lit beneath them after everything that went down.
And so a million dollar question arises: will Vitality finally live up to the hype?
FUTURES BETTING — 2022 LEC Summer Split:
Will Vitality Bounce Back?
Kasper "Kobbe" Kobberup [Astralis]
Kobbe was once a premier marksman. He's still an exceedingly talented chap, but his last few career choices have been somewhat baffling.
His decision to sign with Astralis — the de facto worst organization in the LEC — really didn't make any sense. And, well, we're putting euphemistically here. A call like that can, by all means, be career-ending.
What exactly did he expect to gain? It's all so vexing.
One can only shine so bright when playing for the tenth-ranked team — a team that will most probably remain a bottom-dweller until the end of time. The folks in charge over at Astralis really don't know what they're doing and the same holds true for their coaching staff as well.
TIME FOR A CHANGE
Granted, they obviously have very limited funds and can, therefore, only do so much with what's available, but the point stands nonetheless. Huge, sweeping changes will need to be made for Astralis to ever stand a chance at improving.
Kobbe is a very solid foundation of sorts, but he can only do so much and play so well with subpar teammates. And, well, he's not exactly peaking right now either. His play leaves a lot to be desired, but it's hard to blame him: we, too, would struggle (in every sense of the word) if we had to play for Astralis.
Signing a contract with such an organization is tantamount to "cashing it in." But he's probably not getting paid a whole lot either, so it's sort of a lose-lose situation. We can't imagine Astralis ever improving much, with Kobbe aboard or without him.
Where this seasoned Dane will go next once 2022 is over still remains to be seen. He might keep playing for Astralis; it'd be wholly ill-advised, but it wouldn't surprise us in the slightest. Then again, he might not get a better offer if he doesn't wreck house next split, so we'll just have to wait and see.
İrfan "Armut" Berk Tükek — MAD Lions [Top]
Armut fell off a cliff performance-wise. There's really no other way to say it. This talented Turk looked and played like a shadow of his former self. Was it the meta and the way in which it had shifted? Or perhaps a series of issues and problems behind the scenes — problems which MAD Lions never fully managed to solve?
We can only theorize at this point, but a good performer he certainly was not.
He was bottom five in most relevant statistics, and it seemed as though he struggled to both adapt to the meta and to what his team needed him to do. He was weak, inconsistent, prone to dying out of position, and was just a complete and utter non-factor. If it weren't for RKR, Armut would've definitely been MAD's worst player.
And it's strange, too. He's a back-to-back LEC champion and a truly talented chap as well. You don't get to claim the LEC throne if you're middling or subpar — it is a feat reserved only for the very best players out there. And, well, Armut definitely fits the bill. That's why we're all so confused by his shoddy performances.
He's still worthy of the starting spot, but he'll nonetheless need to fix many different things so as to once again become relevant.
And, well, should he fail to do so, MAD will almost certainly have to find a suitable replacement.
Shin "HiRit" Tae-min — Misfits [Top]
Everything we said for Armut applies to HiRit as well. His decline was equally as dramatic and inexplicable. He was, by all means, the worst performer on Misfits and, frankly, it's a small miracle they were even able to climb as high as they did with as bad a top laner as HiRit.
Now, he's not bad in general, but his performance did deteriorate beyond measure. Gone was the mechanically gifted (and surprisingly dominant) HiRit of 2021.
A MOST DRAMATIC REGRESSION
What exactly happened and why he regressed so darn much will probably remain a mystery. And we're only mentioning it because of the severity of his "relapse." It was a night and day difference and his stats tell the same tale as well.
2.2 KDA (second worst), 47.9% Kill Participation (dead last), 19.2% Kill Share (second worst), 21.6% Death Share (third worst), 0% First Blood Rate (dead last).
What agony.
We did, in all fairness, get a few glimpses of the "old" HiRit, so there's still hope that he'll bounce back come Summer Split. If he doesn't, however, Misfits will need to look for another top laner.
It's really that simple.
FUTURES BETTING — 2022 LEC Summer Split: