Making any kind of Top 10 list is always an exceedingly complex challenge; so many individuals stood out throughout the 2022 LEC Spring Split that it's hard for us to point at just a select few and proclaim them as the "best."
These listicles are always somewhat subjective. Still, if one employs a bit of statistical analysis — along with healthy logic and reason — one can, by all means, conjure up a list that is both inherently objective and (somewhat) indisputable.
The ten players list below delivered big time. Some of them are as seasoned as it gets. Others, however, are inexperienced and "green" — an important fact that makes their momentous triumphs all the more impressive and praiseworthy.
They all had something to prove, something to fight for, something to show. And, well, prove, conquer, and show they certainly did.
These might not be the absolute best players in their respective roles, but they're not far off either. And, perhaps most importantly, they were all able to exceed expectations when it mattered most.
We really don't care whether a player starts off badly if he can kick things into high gear further down the line and style over his opposition in those hugely important — perhaps even "career defining" — moments.
Some of these individuals truly delivered once things got down to the wire. Others, however, came achingly close. Still, the fact that they failed to go the "whole nine yards" changes very little — they should still be praised and recognized for their valiant effort. League of Legends is a team game, after all, and there's only so much that one player can do by himself.
In any case, we have quite a lot of ground to cover, so let's dive straight into the nitty-gritty!
NOTE: Players are listed in no particular order.
Rasmus "Caps" Winther & Marcin "Jankos" Jankowski [G2 Esports]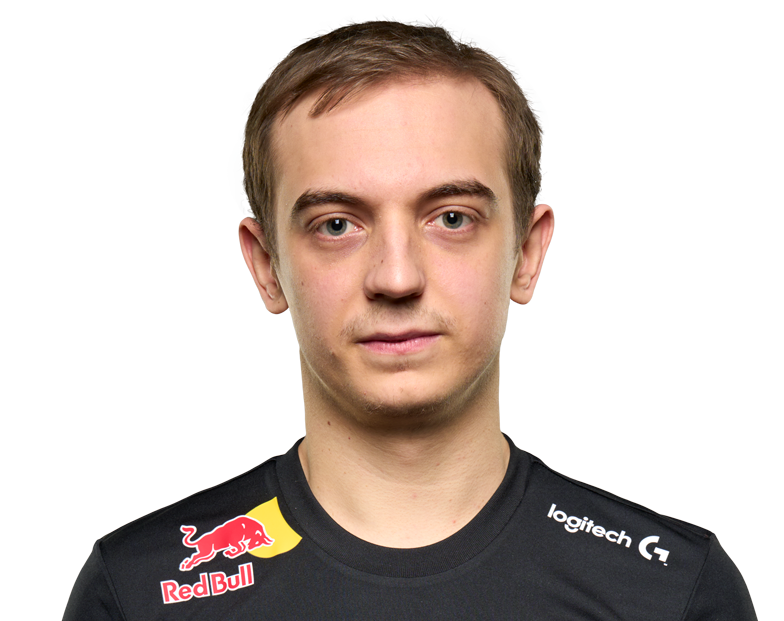 What a tremendous — nay: mind-blowing — return to form! And the fact that it came at the very tail end of the split makes it all the more memorable and, frankly, historic.
Our jaws are still on the floor; there's really no other way to say it.
We knew they would return to form eventually, but we didn't think this uptick in performance would happen so suddenly and with such incredible zest and fervor. Seemingly overnight.
It's no secret that both of these legends had underperformed throughout the regular portion of the split. Jankos was, at best, serviceable (with the most infrequent of bursts and standout moments). Caps, however, was rarely even that much.
Most of G2's wins came through their top laner, and for a long while it seemed like they weren't capable enough to truly compete with the Fnatics and Rogues of the world. But boy what a difference a few weeks can make!
To say that Jankos and Caps improved and delivered wouldn't even begin to cut it!
G2 pulled off the most mind-blowing lower bracket run we've ever seen. And they made it look easy, too. That's the most astonishing part, the fact that they barely broke a sweat, despite facing the absolute best teams the LEC had to offer.
Twelve games across a two-week period and just as many wins. And so the dynasty we've all become so accustomed to has once again been restored — and in the most awe-inspiring of fashions, no less.
"We don't think of ourselves as gods. We don't think that we have to be right. We listen to Targamas, we listen to Flakked, and we trust them completely that they have a better idea on how to play the game than we do. It's a team effort and a lot of ideas come from the five of us and the coaching staff, not only from a single player," said Jankos in a recent interview.
The "power of friendship" is often a point of ridicule — an indication of just how immature the esports community can be at times. It might sound cheesy and lame, but it's actually one of the most powerful benefits a team can have.
And one need not look any further for proof than G2 Esports.
FUTURES BETTING — 2022 LEC Summer Split:
Will Caps and Jankos Win Summer?
Victor "Flakked" Lirola [G2 Esports]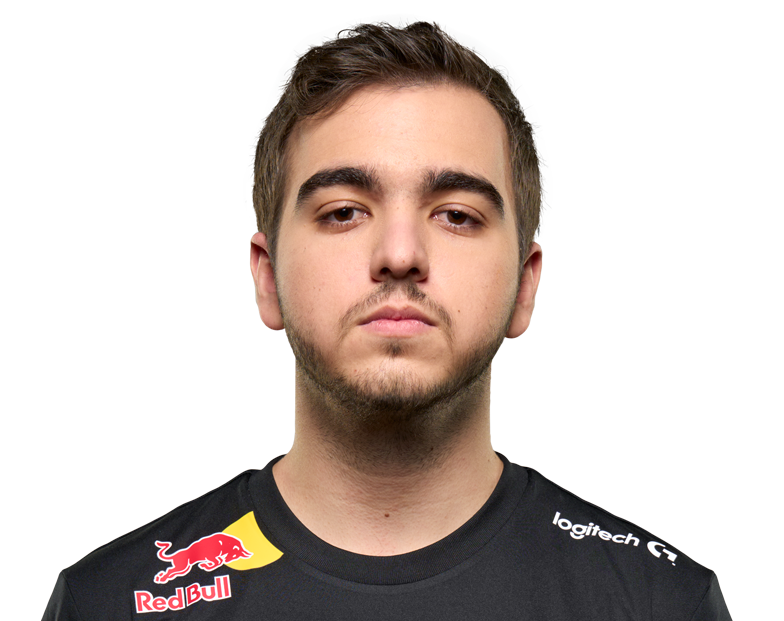 Where does one even begin with a guy like Flakked? How does one put his tremendous growth into words? He went from being one of the most middling AD carries in all of Europe to a bona fide giant, and it all happened seemingly overnight.
Throughout the regular season, he was passive, unwilling to engage and far too risk-averse. Then came the playoffs and, well, it's like a completely different player showed up. A night and day difference.
Once everything was said and done, he ranked first in KDA (8.2), first in Damage Per Minute (a whopping 637), and Damage Share (30.6%). His laning still wasn't anything overly spectacular, but he sure did kick things into high gear whenever it mattered — i.e. the mid and later stages of the game.
He was astoundingly good. We didn't think he had it in him!
We're blown by Flakked's immense growth. And, well, it came at just the right moment — had it happened any sooner it might not have been as "fruitful." And so now we are left to wonder: was it just a burst of brilliance or, rather, an indication that we have a new superstar on our hands?
The kid's got potential. That much is undeniable. If he can keep growing within the vast and layered machinery that is G2 Esports, he'll no doubt stand a chance at becoming a legend himself in a few years' time.
FUTURES BETTING — 2022 LEC Summer Split:
Will Flakken Win Another LEC Title?
Elias "Upset" Lipp & Zdravets "Hylissang" Iliev Galabov [Fnatic]
How could we ever talk about either of these two players without also mentioning the other? They've been "inseparable" and have gone through incredibly impressive highs but also some truly crushing lows as well.
As with so many other things in life, one cannot have the good without the bad.
Upset and Hyli are, without a shadow of a doubt, the best bottom lane duo in the West. Well, at least on a good day. Hylissang, to be fair, is prone to underperforming at the most random moments imaginable.
One day he's a supportive deity, an individual playing "4D chess" against opponents who've yet to master checkers, let alone anything more advanced. Other times, however, he's making the most baffling mistakes known to man — blunders so egregious they can make you wonder how in the world he ever became a professional League of Legends player.
But his awe-inspiring highs and moments of brilliance make it all worth it. They're more frequent, too, which is also quite important.
Upset, on the other hand, is the yin to his yang, the counterweight. He rarely — if ever — makes mistakes and is imbued with the incredible ability to dance and play and fight on the razor's edge, always within close proximity to dish out tons of damage and yet never close enough to truly get in harm's way.
He's a master at what he does and is the perfect kind of marksman to balance out Hylissang's complete and utter craziness/ingenuity.
These two prodigies ran circles around their opposition throughout the vast majority of the 2022 LEC Spring Split. And they made it look easy, too. The fact that they ultimately failed to "seal the deal" in no way diminishes or sullies their many bravura performances — these two successfully blew our minds on a weekly basis and, needless to say, we can't wait for them to once again step foot on stage and style over their opposition.
FUTURES BETTING — 2022 LEC Summer Split:
Vincent "Vetheo" Berrié [Misfits]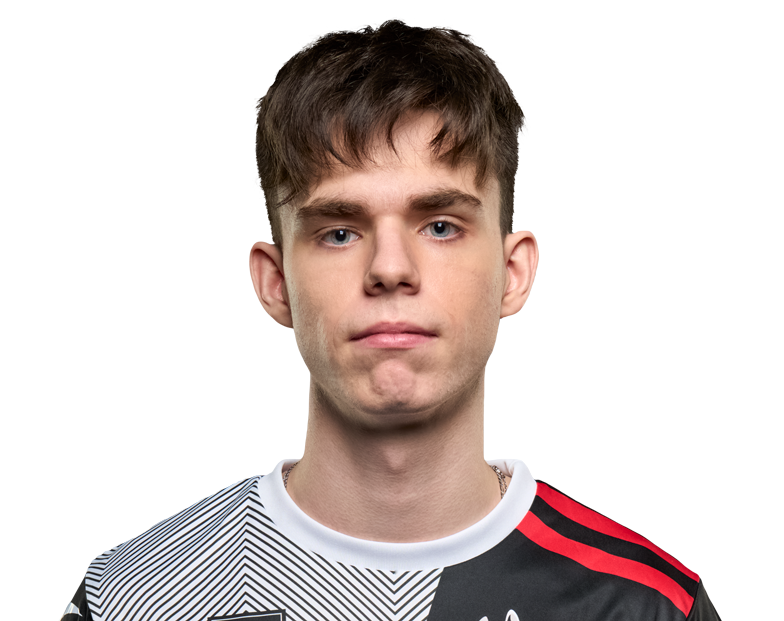 Vetheo's meteoric rise has thus far been the biggest (and most pleasant) surprise of 2022. This exceptional young Frenchman has all the hallmarks of a future superstar. And, well, that's really saying something given the fact that he's competing in one of the most stacked and competitive regions in the world — a region known for its mid laners.
Vetheo, too, comes from that lineage. He's "cracked" for hands and has displayed an otherworldly ability to weather the storm and make the game-winning play no matter the odds.
That, in short, is an ability one cannot learn — you're either born with it or not.
The fact that he made such big waves whilst playing on Misfits makes his MVP award all the more impressive. The odds were stacked against him since day one and yet he still somehow found a way to not only leave a mark but even push the envelope.
He knocked it out of the park, in short. A most interesting question presents itself almost by default: will he keep building his legacy under the (relatively uninteresting) Misfits banner or, conversely, move someplace else?
Vetheo knows that he won't get to hoist the LEC trophy for as long as he wears a Misfits jersey. The two are mutually exclusive. For him to truly "go the distance" he'll have to switch teams and, well, we hope he'll make the jump while he's still in his prime.
It's not that he's reached a dead end with Misfits but that team, as a whole, is fairly limited in terms of long-term potential and overall skill ceiling. Where he'll go next still remains to be seen, but rumor has it that the MAD Lions are in dire need of a well-performing mid laner.
Maybe that's his next stop? We'll find out soon enough.
FUTURES BETTING — 2022 LEC Summer Split:
Will Vetheo Switch Teams?
William "UNF0RGIVEN" Nieminen [MAD Lions]
If Vetheo were to switch teams, he would not only find himself playing next to one of the very best junglers in the LEC but also one of its most promising AD carries as well. This young Swede wrecked house during the first few weeks of the split. There's really no other way to say it.
He was so darn good and commanding it didn't even make sense.
Rookies are, generally, quite reserved and risk-averse. They don't want to put themselves in harm's way for fear of being ridiculed and, subsequently, replaced. But UNFORGIVEN is no such rookie.
He plays and positions and teamfights with absolute confidence — he emanates the energy and composure of a seasoned veteran. And that, for a player his age and overall experience, is not only seldom seen but also somewhat inexplicable.
One has to wonder: were his stylish kills and performances just a one-off thing or, perhaps, an indication that he really is something special — the next breed of LEC talent, if you will?
Both options are on the table, and it's still a bit too early to make any kind of statement or prediction in regards to what will end up happening.
But talented though he is, UNFORGIVEN has absolutely nothing to show for his efforts other than a few stylish highlight reels. Then again, some of his peers and contemporaries have been in the LEC for years and they don't even have that much, so it could've definitely been worse.
Just when he started to peak, his more seasoned allies started to decline and regress. MAD Lions had retained three-fifths of their championship-winning roster and yet only one of those three players managed to deliver and perform up to expectations.
UNFORGIVEN, therefore, simply didn't have any luck. He had opted to sign for MAD at the absolute worst possible moment. And, unlike their perennial adversaries Rogue, they were not able to weather the proverbial storm and come out stronger.
This talented young Swede deserves ample praise for the way in which he handled things, and also for the fact that he was able to shine bright and leave a great first impression despite facing the most unfavorable of odds.
FUTURES BETTING — 2022 LEC Summer Split:
Will UNFORGIVEN Make Waves?
Kim "Malrang" Geun-seong & Markos "Comp" Stamkopoulos [Rogue]
Speaking of unfavorable odds, Malrang and Comp were quite frankly insane for ever accepting to play for Rogue and, in doing so, "fill in" for Steven "Hans Sama" Liv and Kacper "Inspired" Słoma.
The former is one of the most revered AD carries in LEC history. The latter? A one-time MVP of the entire league. Comp and Malrang, therefore, stood no chance at ever truly stepping out of their shadow — or so everyone thought.
Not only did they successfully "fill in" for the two aforementioned legends, but they even made Rogue better than they ever were. That's the most mind-blowing thing. It makes no sense whatsoever; how in the world did these two players — individuals with no laurels and accomplishments to speak of — elevate a team that was seemingly destined to implode?
We're still puzzled by it. And, well, naturally so.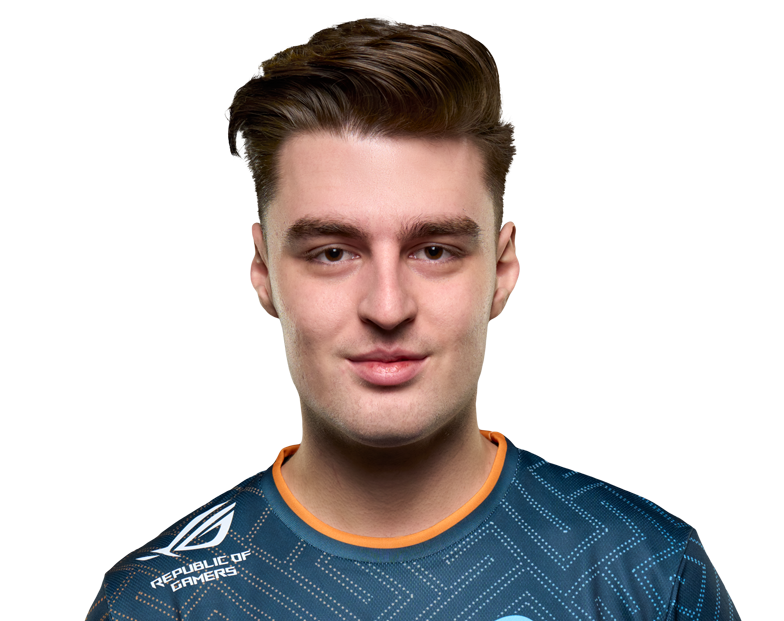 Malrang and Comp are the "real deal." They came in at just the right moment and had left no one indifferent with their stellar play and overall ability to perform at the highest of levels.
And, well, if they keep the course they will no doubt be making waves on the international stage as well.
FUTURES BETTING — 2022 LEC Summer Split:
Sergen "Broken Blade" Çelik [G2 Esports]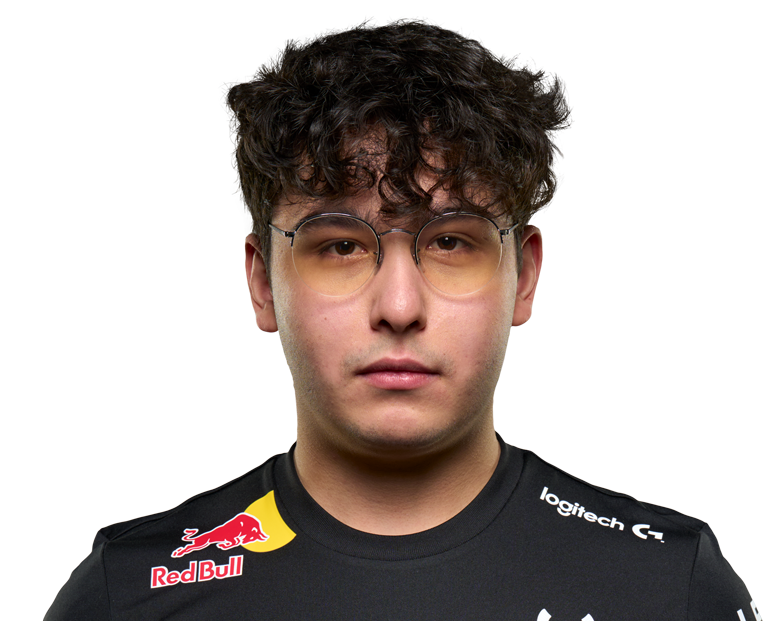 Broken Blade is one of the few individuals who've won not one, not two, but a whopping three titles across just as many regions: TCL (2018), LCS (2020 Summer), and now the LEC (2022 Spring).
We're talking about a feat that is downright historic. He might not be as popular as some of his top lane peers, but his legacy can no longer be denied — he's one of the all-time greats.
Becoming a champion in three entirely different regions feels like science fiction. There's really no other way to put it. And, perhaps most surprisingly, it feels like Broken Blade still has more room to grow and further evolve.
Broken Blade has aged like fine wine and, barring any unforeseen twist for the ages, this probably won't be the last trophy he'll add to his collection before calling it a career.
Emil "Larssen" Larsson [Rogue]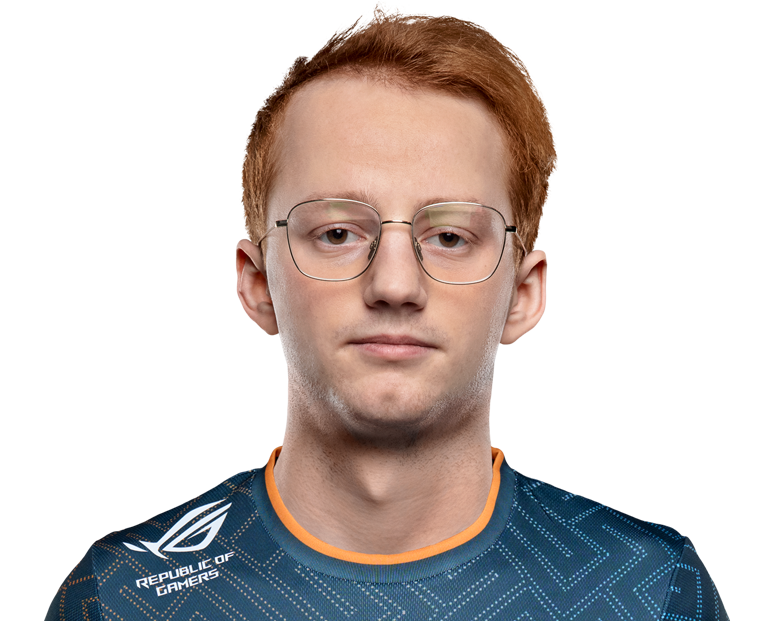 Last but certainly not least we have one of the most underrated mid laners in LEC history. Larssen has grown tremendously over the years and he has the scuff and marks to show for it as well. He has had many incredible highs and, frankly, about as many lows. He's not inconsistent per se, but he is prone to choking whenever it matters most.
Then again, maybe that's a problem that Rogue have as a whole and not something that Larssen should be blamed for in isolation. In any case, if he keeps playing this darn well he will become an LEC champion sooner or later. Of that you can be certain.
He was the absolute best mid laner throughout the regular portion of the split, and his stats tell the same tale as well: first in KDA (7.0), second in Kill Participation (72.1%), second in Kill Share (27.5%), first in both Gold and CS differentials at the ten-minute mark, first in Damage Per Minute (620) and also Damage Share (a whopping 28.6%).
A VERITABLE MID LANE GIANT
Larssen dominated beyond measure. There's really no other way to say it. And, fortunately, people actually started giving him his due — something we couldn't be happier about. About time, too!
This was his best split by far and, needless to say, we can't wait to see what he'll be able to accomplish come Summer Split!
FUTURES BETTING — 2022 LEC Summer Split:
Will Larssen Ever Win the LEC?