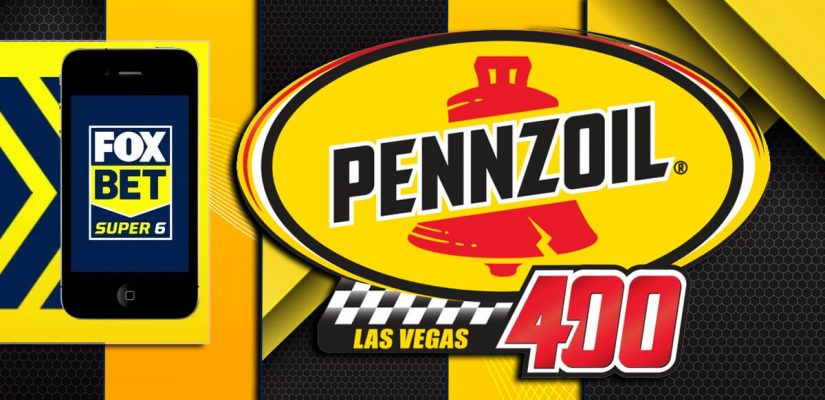 The NASCAR Cup Series is in Las Vegas for the Pennzoil 400. This is the third race of the 2022 NASCAR season after Austin Cindric and Kyle Larson won the first two races.
Cindric won the Daytona 500 in an upset, and then things returned to normal the following week. The 2021 Cup Champion, Larson, felt at home in Fontana on a 2-mile track. It's a bumpy ride at Auto Club Speedway, and Larson handled it well.
It's almost that time. ? pic.twitter.com/ZuaFNcnDs7

— NASCAR (@NASCAR) March 6, 2022
Daytona can be a crapshoot, but talent won out in California. Joey Logano, Daniel Suarez, Erik Jones, Austin Dillon, and Larson rounded out the top-5 at Auto Club Speedway. Larson is going to be tough again this season.
It was a thrilling race throughout the 200 laps. There weren't many dull moments. Cindric has the lead going into NASCAR Cup Series standings with 85 points over Larson's 65 points.

The standings at the top will change very soon. Cindric will regress back, while Larson and the usual suspects creep back into the standings. We are playing the NASCAR FOX Bet Super 6 for the Pennzoil 400 at Las Vegas Motor Speedway.
There are now two Las Vegas races. The first of two is the Pennzoil 400 and then South Point 400 in October.
If you're new to the Super 6, a prop question proposes six questions to answer. The questions may change from week to week, but they are all generally in the ballpark.
Head below for our Pennzoil 400 FOX Bet Super 6 picks.
1. Which Of These Drivers Will Lead The Most Laps By The End Of Stage 2?
Las Vegas Motor Speedway is 1.5 miles and another track that should favor the talents of Kyle Larson on Sunday afternoon.
More Success For Kyle Larson
Larson should be able to put together two solid performances in a row after getting caught up in a wreck at Daytona the week before in the opener.
He isn't a fan of superspeedways, so the result wasn't the most surprising. There is an element of those tracks being more of a gamble.
When Larson is racing, his team are strategists and not gambling. He has a fast car for this 1.5-mile race as well.
Larson qualified in second and will be tough to beat in this one. Christopher Bell earned the first pole position of his career, but Larson looms.
Larson finished 2nd, 3rd, 2nd, 12th, 8th, 9th, 1st, 10th in his previous eight starts at Las Vegas and the defending Pennzoil 400 winner. This looks like another good chance for him.
2. Which Of These Drivers Will Have The Fastest Lap By The End Of Stage 2?
Denny Hamlin and Kyle Busch are going to be popular picks to have the fastest lap for this question. I can't argue with the thought process; both have been fast and like Las Vegas Motor Speedway.
However, Busch will have a backup car, so this will chase people away from him for Question 2. I don't see it that way for Busch, though. He will start at the back of the field after missing qualifying.
Busch is a good driver and has finished 6th, 3rd, 3rd in his last three stops at Las Vegas Motor Speedway. He has gone top-10 in six of his previous eight starts at this 1.5-mile course.
No quit with this team. @KyleBusch | @JoeGibbsRacing pic.twitter.com/a3bHFLD1VI

— NASCAR (@NASCAR) March 6, 2022
From the back of the field, Busch is going to benefit from drifting behind. His setup and the backup car should be in good shape to carry Busch far and fast.
3. How Many Caution Laps Will There Be By The End Of Stage 2?
Across the last six years, most of the caution flags have been single or two-car accidents. This isn't typically a wild wreck track like a superspeedway.

Cautions have trended down in Las Vegas since 2009. There was a record 14 cautions in Las Vegas that year. That has fallen to around 4.9 cautions, with a total of 25.5 caution laps over the previous five years.

This question is a bit of a guess. Some historical data points us in the right direction, but getting lucky has something to do with getting this one correct.
We'll go with 9-10 caution laps at Las Vegas Motor Speedway up to Stage 2.
4. The Team With The Most Drivers In The Top-5 By The End Of Stage 2?
Hendrick Motorsports is probably where you want to look for the answer in this one. Chase Elliott, Kyle Larson, and William Byron should succeed in Las Vegas.
Elliott was strong last year, as he finished 2nd and was fast in qualifying. He isn't that far off from Larson.
Elliott qualified in fifth, with two Hendrick cars in the top-5 before the green flag drops in Las Vegas. Byron had a good day of qualifying as well.
He's starting 14th and could be a dark horse in this one. Then there's Alex Bowman, who qualified 13th just ahead of Byron. Hendrick Motorsports looks right for Question 4.
5. What Will The Position Of The Pole Sitter Be By The End Of Stage 2?
Christopher Bell won the poll and will be upfront for the Pennzoil 400. This is the first pole position of his career. Bell was very fast, as he set the pace with a time of 29.755 seconds.
Well said, @CBellRacing! ?@JoeGibbsRacing | #BuschLightPole pic.twitter.com/xaicf4Ryti

— NASCAR (@NASCAR) March 5, 2022
He has finished 33rd, 24th, 7th, 24th in four starts at Las Vegas Motor Speedway. Bell has not been off to a good start this season, though.
He finished 34th with a DNF at Daytona and then did the same in 36th at Fontana. Is this going to be the race where Bell doesn't run into problems?
Bell has a good car, and I can see him being more competitive in this one. I don't know about winning the race, but he should complete well enough. Let's go with 7-8 at the end of Stage 2.
6. Which Driver Is Going To Have The Better Finish By The End Of Stage 2?
Tyler Reddick is being overlooked and might be able to do something in Las Vegas. Reddick starts seventh in Las Vegas on Sunday afternoon. The 26-year-old looked great in qualifying and in practice laps.
He ran a nice race at Las Vegas Motor Speedway last September. Reddick finished 6th to improve on 22nd earlier in the year.
In the September race, Reddick was right up there in the top-3 as a contender at the end of Stage 2. He hasn't been the worst at this track and should be considered for the final question in the Pennzoil 400 for the FOX Bet Super 6.