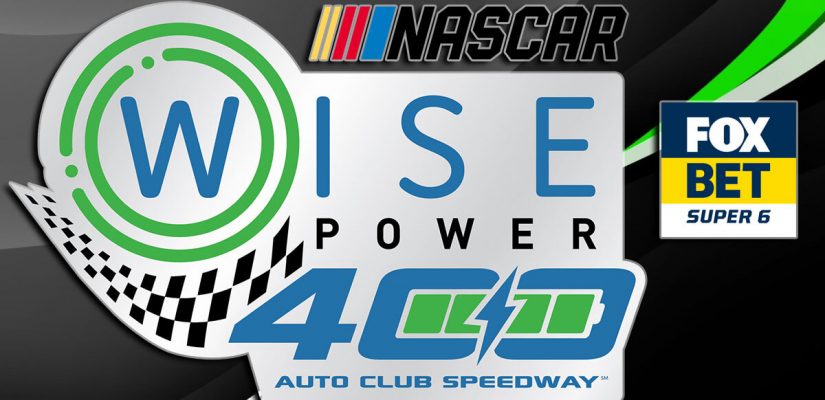 The 2022 NASCAR season is underway after the running of the Great American Race in Daytona, Beach Florida last week. In an unlikely result, longshot 23-year-old Austin Cindric held on to win the 2022 Daytona 500 at Daytona International Speedway.
This was not the expected winner, but good for Cindric, who won an exciting overtime session at Daytona. With the victory, Cindric earned 45 points an automatic berth into the playoff. The 10-race playoff will decide the season champion in the fall.
I was high on Bubba Wallace last week, and he just about came through. Wallace ran out of track and couldn't edge out Cindric on the bottom. There was a small controversy, as many feel that Cindric forced Wallace too low.
A PHOTO FINISH IN THE #DAYTONA500!

AUSTIN CINDRIC WINS! pic.twitter.com/abobUxgbRa

— NASCAR (@NASCAR) February 20, 2022
As someone that had Wallace in high esteem, it would have been a tough penalty to issue. Cindric won the race by a nose and deserves his win. Onward to the WISE Power 400 in Fontana, California at Auto Club Speedway for the second week of racing.
Auto Club Speedway is a two-mile track that should be less of a crapshoot than Daytona. If you're looking for Cindric to repeat, I'm not the most confident in him doing it again this week in Fontana. That said, look at who won qualifying with another fast car for the Wise Power 400.

There are plans to renovate Auto Club Speedway into a short-track half-mile. This could be the final race at Auto Club as a two-mile track. Covid has pushed preparations back, so next year's race being a short-track event may not have the greenlight.
Which drivers starting in the top 10 tomorrow surprise you the most? pic.twitter.com/9IdbkggEzm

— NASCAR (@NASCAR) February 26, 2022
The current two-mile continues to get bumpier and less drivable, hence the renovations to a short-track. Kyle Busch won the Auto Club in 2019 and then Alex Bowman won the most recent in 2020. Busch has success in Fontana with four wins.
Busch won back-to-back races in 2013 and 2014 and won the most recent assignment. We'll see if Busch can win again, but I'm more concerned with winning the $10,000 FOX Bet Super 6 prize.
This is another FOX Bet Super 6 NASCAR Stage 2 contest. If you've missed playing the FOX Bet Super 6 before, it's essentially a prop bet contest on the app.
This is a free contest, so there is nothing to lose by playing the game. Head below for our free FOX Bet Super 6 WISE Power 400 picks. If you're looking to bet on NASCAR, check out the best online sportsbooks for the 2022 NASCAR season.
1. Which Position Will The Pole Sitter Finish At The End Of Stage 2?
Don't look now, but the unlikely Daytona 500 winner is sitting on the pole at Auto Club Speedway. Austin Cindric wants to prove that his win was no fluke. It wasn't a fluke.
Cindric and his team put together a tremendous performance. However, is it sustainable in Fontana this week? I have my doubts that he will hold on in the WISE Power 400.
MOMENTUM.

RETWEET to congratulate Daytona 500 winner @AustinCindric on his first @NASCAR Cup Series pole! pic.twitter.com/qBm3m2Qh7c

— NASCAR on NBC (@NASCARonNBC) February 26, 2022
After finishing in the top-10 only once in 2021, Cindric is on pace to win back-to-back races. The 23-year-old is having quite a week, no doubt.
This will be his first race in Fontana at Auto Club Speedway. It's a bumpy and rough track that might eat an inexperienced driver like him up early. If you're interested in betting Cindric to win, you can get the best odds at BetOnline.
As much as I like Cindric, it's within reason to believe that he falls back after winning the Daytona 500. I will go with F that Cindric falls out of the top-10 at the end of Stage 2.
2. Which Of These Drivers Will Have The Fastest Lap At The End Of Stage 2?
(A) Alex Bowman
Chevrolet
(D) William Byron Jr.
Chevrolet
(E) Chase Elliott
Chevrolet
(F) Martin Truex Jr.
Toyota
I'm shortlisting this question down to Denny Hamlin and Chase Elliott. Hamlin was fine in the Daytona 500, but he had bad luck after getting involved in a Stage 1 accident.
Brad Keselowski was attempting to push rookie Harrison Burton, when Burton got loose, skidding into William Byron and Kyle Busch. Hamlin was an innocent bystander in the accident, which sent Burton on his roof.
That's what you get with Daytona. Superspeedways can be a last-man-standing race with luck playing a major role. Hamlin will be back and he's raced well in Fontana in the past.
Toyota Success At Auto Club Speedway
Hamlin has a Driver Rating of over 100 in five of his previous eight attempts despite not winning a Fontana race. He is 3rd, 14th, 6th, 7th, 6th in his last five at Auto Club.
Hamlin was fast in qualifying, clocked at 41.529 seconds, just edged out by Kyle Busch for third on the starting grid. Chase Elliott qualified eighth with a solid time of 41.177 seconds.
Note that Hamlin was the fastest time in practice at 41.519 seconds and 173.415 mph. Elliott will be quick, but Hamlin likely has him beat.
3. Which Of These Drivers Will Have The Most Laps Led At The End Of Stage 2?
(A) Kyle Larson
Chevrolet
(B) Alex Bowman
Chevrolet
The public will like Brad Keselowski after he had success last week at Daytona. Keselowski led 67 laps.
He was running well and finished acceptably in 9th. Also working in Keselowski's favor is that he's done well at Auto Club Speedway.
Keselowski has finished in the top-10 in six straight in Fontana. He won in 2015 and was in the top-5 in his last four starts here.

The bumpy track does not bother Keselowski. He led 42 laps in 2019 and then 6 a year later in the most recent stop in Fontana.
However, Kyle Busch is attracting my attention for this question. Busch likes himself a two-mile track and just won here two years ago.
More Toyota Success and Consistency
Busch has finished 3rd, 2nd, 1st, 1st, 25th, 8th, 3rd, 1st, 2nd in his last nine attempts at Auto Club. Busch has led just under 200 laps in the last three races in Fontana.
He's been quick in practice, second behind Hamin, and qualified third for Sunday. Consider Busch over Keselowski.
4. Which Of These Toyota Drivers Will Have The Best Finish At The End Of Stage 2?
I can't side against Kyle Busch after what was just noted. If you want a slight outsider pick, maybe consider Martin Truex Jr. to finish the best.
However, Busch is circled on my list after how much success he's enjoyed at Auto Club Speedway. Reference above for my reasoning, which goes hand in hand with my opinion for Question 4.
Since Stage racing has started in NASCAR, Busch has finished 7th, 3rd, 1st, 7th at the end of Stage 2 in Fontana. Hamlin and Truex Jr. should be lurking, but let's go with Busch again for #4.
5. Which Manufacturer Will Have The Most Cars In The Top-5 At The End Of Stage 2?
Ford and Chevrolet will have the consensus of the public with Question 5. Toyota wasn't close at Daytona for the top-10 question. This one is top-10, and we're not at a superspeedway.
Toyota likes to play superspeedways conservatively, but a two-mile race in Fontana should be more in their wheelhouse.
I like Kyle Busch, Denny Hamlin, and Martin Truex Jr. running well on Sunday. They start 3rd, 4th, 12th. With a contrarian selection opposing the public, give me Toyota to have the most drivers in the top-5.
6. Which Of These Drivers Will Finish Best At The End Of Stage 2?
(B) Michael McDowell
Ford
(E) Ricky Stenhouse Jr.
Chevrolet
(F) Chase Elliott
Chevrolet
This final question of the FOX Bet Super 6 for the Wise Power 400 could suck a lot of people in. For some people, the $10,000 pool is going to come down to Question 6.
Let the west coast swing begin ? pic.twitter.com/3aoXSMnSYd

— Chase Elliott (@chaseelliott) February 26, 2022
Chase Elliott is coming off two productive runs in Fontana in 2019 and 2020. Elliott finished 11th and then career-best 4th at Auto Club in the last race here. He was 10th and 6th at the end of Stage 2.
Elliott is 6th, 10th, 16th, 11th, 4th, and in the top-10 in five of those outings following the end of Stage 2 in his career. Consistency is something that you should get with Elliott. He's the safest option for Question 6.