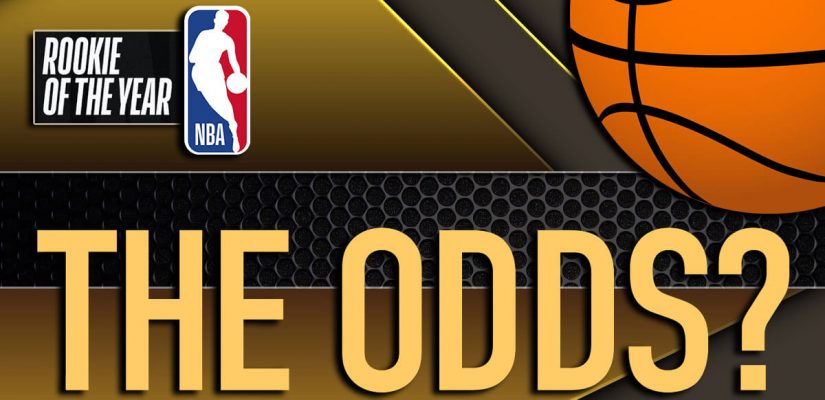 You can argue the NBA has never been rifer with young talent than it is right now. While a few of the elder statesmen – LeBron James, Steph Curry, Kevin Durant, etc. – are still playing at a high level, the 2021-22 NBA MVP race is likely to come down to a trio of players under 30.
The upcoming 2022 NBA draft class is reportedly loaded with quality talent. At this point, any of Paolo Banchero, Chet Holmgren, or Jabari Smith could be the first player taken. We saw a similar scenario just last year with a class that was often favorably compared to the famed 2003 class that produced James, Dwyane Wade, Carmelo Anthony, and others.
So far, those prognostications look accurate. In 20 years, we could easily be talking about the 2021 class the same way we talk about other legendary draft classes. That should make the race for Rookie of the Year a fascinating one over the final week of the campaign.
A few first-year players have separated themselves from the field, but the race isn't over yet.
The NBA Rookie of the Year betting odds indicate we have a heavy favorite, but it doesn't take too long for narratives to change nowadays. Which players are the best wagers when it comes to NBA Rookie of the Year betting entering the last week of the regular season?
NBA Rookie of the Year Betting Odds
The Pistons wound up nabbing Oklahoma State's Cade Cunningham with the No. 1 overall pick in last year's draft. While there was some pre-draft buzz surrounding the Pistons' possible interest in Jalen Green, Detroit opted for the safer, more polished Cunningham instead. Green wound up going with the next pick to Houston, before Evan Mobley (Cleveland) and Scottie Barnes (Toronto) went fourth and fifth, respectively.
Evan Mobley (-330)
Evan Mobley was thought to be one of the most NBA-ready prospects in the draft coming out of USC. The seven-footer flashed an impressive combination of offensive skills and defensive prowess during his lone campaign with the Trojans. He wasted no time establishing himself as the new face of the Cavs' franchise in his very first year as a pro.
Through his first 67 games, the 20-year-old is averaging 14.9 points, 8.3 rebounds, and 1.6 blocked shots per game.
Mobley still isn't a huge threat from beyond the arc, but that's certainly an area of his game we can expect to improve moving forward. Those numbers don't exactly jump off the page, but let's not forget it typically takes more time for young big men to adjust to the NBA game. Mobley looked like he belonged from day one.
I talked to Kevin Love about dogs, the resurgent Cavs, the improved Eastern Conference, Evan Mobley as Rookie of the Year, and that LeBron dunkhttps://t.co/h2EOIHiwDP

— Michael K-B (@therealmikekb) April 4, 2022
The Cavaliers' unexpected rise has played no small role in Mobley's status as the NBA Rookie of the Year betting favorite. Cleveland wasn't expected to contend for anything but lottery balls this season.
However, thanks, in part, to Mobley's rapid development, the Cavs are 43-36 on the year and likely headed for a spot in the Eastern Conference play-in tournament. Mobley putting up solid numbers while playing out of position for most of the year makes his output even more impressive. The USC product would likely be best-served playing as a full-time center, but his ability to play power forward next to Jarrett Allen is a real testament to Mobley's versatility.
If you take Mobley at -330, you certainly aren't getting a great value betting on NBA Rookie of the Year. However, Mobley has been the rightful favorite for this award for several months now.
Scottie Barnes (+225)
Like Mobley, Scottie Barnes has played a crucial role for a team that has enjoyed a far better campaign than most expected. After a dismal, injury-marred 2020-21 season, the Raptors are headed back to the playoffs. Entering the last week of the season, Toronto is 45-33 and likely to finish either fifth or sixth in the East.
Barnes isn't the headliner for the Raptors, of course.
Fred VanVleet and Pascal Siakam are perennial All-Star candidates, but Barnes is an important two-way piece of Nick Nurse's rotation. Barnes was billed as a super-athletic, raw prospect coming out of Florida State. Based on his first-year output, however, Barnes has developed more quickly than many expected.
Fun fact: Scottie Barnes is the first rookie since Magic Johnson in 1980 to play all five positions in a single season. pic.twitter.com/wSccw8qJgW

— SLAM STUDIOS ? (@SLAMSTUDIOS) March 27, 2022
In more than 35 minutes per game across his first 70 pro contests, Barnes is averaging 15.4 points, 7,5 rebounds, and 3.5 assists per game. Nurse has used the rookie in a variety of roles, even as the backup point guard to VanVleet on occasion.
Barnes is capable of defending every position on the floor, and his ability to score at all three levels is impressive for a 20-year-old.
The three-point shooting needs some work, but shooting tends to improve as a career progresses. You can argue no rookie has been tasked with shouldering more responsibility than Barnes has, which makes him a compelling NBA Rookie of the Year betting option at the current +225 odds.
Cade Cunningham (+700)
Cunningham opened the year as the favorite in NBA Rookie of the Year betting odds. However, he wasn't able to make his NBA debut until about a week into the season because of an injury, which set him back a bit in his quest.
However, as is the case with most star rookies, it also took Cunningham some time to come around.
Over the past month, he's done that in a huge way. In March, the former top overall pick averaged 22.9 points, 7.0 rebounds, and 5.9 assists per game for Detroit. Those are monumental improvements on his season averages of 17.3 points, 5,5 boards, and 5.5 assists.
Scottie Barnes and Evan Mobley both play alongside All-Stars.

Cade Cunningham is asked to be the All-Star for his team.

Simple as that.

— Guru (@DrGuru_) March 30, 2022
In recent weeks, we have seen exactly why Cunningham was, in the end, a no-brainer choice for the Pistons with that No. 1 pick.
I think Cunningham's NBA Rookie of the Year odds should be more favorable than +700, and they're only as low as they are because many in the media rushed to crown Mobley and Barnes as the clear-cut frontrunners. If we had another month left in the season, Cunningham may have had enough time to make up the necessary ground.
As things stand, though, he's going to struggle to overcome the deficit with which he began his rookie campaign.
Franz Wagner (+10000)
Franz Wagner plays in relative obscurity in Orlando, which certainly won't help his Rookie of the Year case.

However, we have already seen why the Magic were so happy to grab the Michigan product with the eighth pick in the draft.
Wagner's numbers aren't amazing, but they're solid.
His average of 15.3 points per game ranks fourth among first-year players, trailing only Cunningham, Green, and Barnes. He has shown an impressive ability to make plays in Orlando's offense, which is incredibly useful for a player that stands 6'10".
His 35.7 percent shooting from three-point range is something that will suit him nicely moving forward, as well.
The Magic have been a directionless franchise over the past half-decade, but perhaps Wagner is finally someone worth building around.
Wagner's numbers might be good enough to earn him Rookie of the Year honors in other years, but the field is simply too stacked this season.
Josh Giddey (+10000)
Much like Wagner, Oklahoma City's Josh Giddey falls victim to the numbers game. Oklahoma City is in the midst of a shameless tanking process, but that strategy served them well in the past.
Sam Presti is at it again, and Giddey already looks like a new franchise cornerstone to pair with Shai Gilgeous-Alexander. The 19-year-old Aussie, who won't even turn 20 until October, finished his first NBA season with averages of 12.5 points, 7.8 rebounds, and 6.4 assists.
Despite his size (6'8″), Giddey essentially served as the Thunder's point guard, which freed Gilgeous-Alexander to handle a bigger scoring burden.
Sooooo, HS players. Did He Help The Team or Hurt the Team ??? Basketball is so much more than just scoring!!

? Josh Giddey pic.twitter.com/AZ87oy73kH

— Team Rondae Hollis-Jefferson ? (@TeamRHJAZ) March 19, 2022
Giddey posted four triple-doubles this season, which tied him for ninth-most in the league. Back in January, he became the youngest player in NBA history to record a triple-double.
Before being shut down for the year with a hip issue, Giddey posted robust averages of 16.3 points, 8.7 rebounds, and 7.7 assists per game in February.
As is the case with Wagner, Jalen Green, Jonathan Kuminga, and a few others, Giddey's NBA Rookie of the Year odds are looking slim as a result of the incredibly deep field of contenders.
Who Will Win NBA Rookie of the Year?
The NBA Rookie of the Year odds tell us Mobley is close to a sure thing to win the award. Despite a late-season injury, it would appear a lot would have to go wrong for Mobley in the last week of the season in order for the young big man to not win the award.
So, if you want a safe bet, look no further than the Cavs' newest star.
Cunningham (+700) would be a more compelling long-shot bet if the season were not about to end. Barnes (+225) has built an impressive résumé of his own, but it's hard to argue with Mobley as the best bet of the bunch.