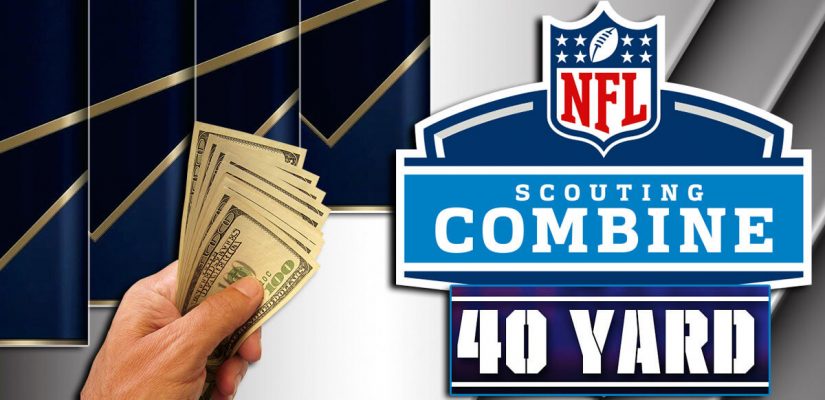 Rich Eisen will take to the starting blocks at Lucas Oil Stadium in Indianapolis for his annual 40-yard dash, and yes, you can bet on it.
Risen has been doing RunRichRun every year since 2005. It started as a fun joke, not taken very seriously, when Eisen raised the question of how fast he can run the 40-yard dash during a broadcast of the 2005 NFL Scouting Combine.
Ready to go. Join us @nflnetwork

It's Combine time. pic.twitter.com/e2Gli4emO9

— Rich Eisen (@richeisen) March 3, 2022
The 40-yard dash might have started as a joke, but it has taken on as a meaningful run for Eisen. He is doing this in support of St. Jude Children's Research Hospital.
Since 2015, the Rich Eisen 40-yard dash has taken place for charity. With that in mind, as much of an exhibition as it is, this is one of the most meaningful NFL Combine prop bets on the board.
Recording a fast 40 time for players is important when it comes to their future in the NFL Draft. However, raising money for sick kids trumps anything else happening at Lucas Oil Stadium.
Along with his 40-yard dash, Eisen is the best analyst for the NFL Scouting Combine. There are some mainstream media guys in the NFL that I can't listen to for more than 5 minutes, but Eisen isn't hard to listen to.
There are several NFL Combine prop bets available for the 2022 NFL Combine. You can find NFL Combine betting odds and our NFL Combine prop bets at TheSportsGeek.
For the latest infomration about betting on the NFL and online sportsbooks, check out our extensive NFL page at TheSportsGeek. Note that Eisen is scheduled to run the 40-yard dash on Saturday.
Rich Eisen 40 Yard Dash
Rich Eisen has been running the 40-yard dash every year since 2005 and has taken steps to better himself since then. He didn't put much effort into the sprint in 2005, and it was his worst time.
Eisen was clocked at 6.77 seconds in 2005 and did well to improve. He followed up with a time of 6.22 seconds the next year. Five years later in 2010, Eisen clocked a best of 6.21 seconds.
In 2012 and 2013, Eisen was able to drop his 40-time down to 6.03, and then finally he got under 6 seconds with a time of 5.98 seconds in 2014.
Still determined to improve, Eisen received professional help, and he notched a personal best in 2016. Eisen got his 40-yard time all the way down to 5.94 seconds.
In his last six 40-yard dash attempts, Eisen has not done worse than 6.03 seconds. He recorded 6.03 seconds last year for his worst effort since a 6.10 in 2015.
Eisen has an average 40-time of 6.065 seconds since 2016. After recording a 6.03 last year, Eisen has to be motivated to do better.
He is getting older, but there has to be some motivation to clock under 6 seconds again. Don't tell me that the stopwatch guy isn't going to be quick with the trigger, either.
This is a fun NFL Combine prop bet that should be profitable as well. Don't empty the account on Eisen to do better than a 6.03 40, but if you are looking for something unique to bet on, this looks like a good option for your NFL Combine prop bets card.