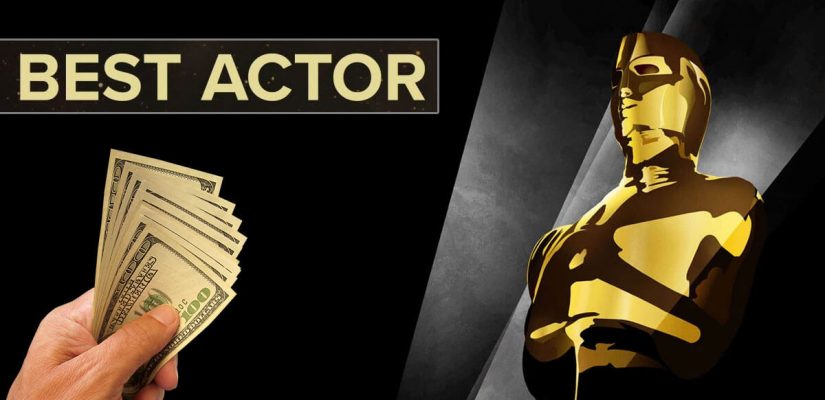 While the Academy Awards may have lost a little luster in recent years, this is still the granddaddy of all awards shows. The 94th edition of the Oscars will air on Sunday, March 27th. After going host-less for the past few years, the 2022 Oscars will be hosted by Wanda Sykes, Amy Schumer, and Regina Hall.
You can catch the festivities on ABC.
This year's list of Best Actor nominees is absolutely stacked. Denzel Washington, Javier Bardem, Will Smith, Benedict Cumberbatch, and Andrew Garfield boast a total of 21 career Academy Award nominations between them, including three wins. Washington has won this award twice in his legendary career, though he's the only one of the five to have won Best Actor in the past. Bardem won for Best Supporting Actor in 2008 for No Country for Old Men.
While there is a clear-cut favorite in the 2022 Academy Awards Best Actor odds, nothing is set in stone until the winner is announced on Sunday night. How should you approach this year's Academy Awards Best Actor odds?
Previous Best Actor Winners
Obviously, the Academy Awards honor achievements in film over the previous 12 months. They've been handing out a Best Actor award at the Oscars since 1928. As you may expect, many of the biggest names in the history of Hollywood have taken home this very trophy in the past.
We had a pretty big upset in this category just last year.
Anthony Hopkins earned Best Actor honors as a sizable underdog in the 2021 Academy Awards Best Actor odds. Most entertainment betting sites had Hopkins listed around +500 to win it last year. The 83-year-old, who won Best Actor for the second time, became the oldest winner ever, too.
He beat out Chadwick Boseman, whose odds were as high as -1400 at some online sportsbooks. So, recent history tells us upsets do happen at the Oscars. Here are some of the other recent Best Actor winners:
Anthony Hopkins:
2020-2021
Matthew McConaughey:
2013
94th Academy Awards Best Actor Odds
Academy Awards Best Actor odds via BetOnline.ag.
Will Smith (King Richard):
-800
Benedict Cumberbatch (The Power of the Dog):
+400
Andrew Garfield (Tick, Tick…Boom!):
+1200
Denzel Washington (The Tragedy of Macbeth):
+4000
Javier Bardem (Being the Ricardos):
+5000
As mentioned, there is a very heavy favorite in this year's Academy Awards Best Actor odds. That would be none other than Will Smith, who has taken home just about every other Best Actor honor under the sun in the run-up to the Oscars. Smith drew rave reviews for his portrayal of Richard Williams, the patriarch of the legendary Williams tennis family, in King Richard. 
While Smith is certainly trending toward his first-ever win at the Oscars, he isn't home-free just yet.
He'll have to get through Cumberbatch, Garfield, Washington, and Bardem. Given the quality of his competition, Smith will have certainly earned it if he's lucky enough to finally win an Oscar.
The Power of the Dog led all films with a whopping 12 Academy Award nominations this year. Jane Campion looks like a shoo-in to win Best Director, though here's hoping her Oscars acceptance speech goes a little more smoothly than the one she clumsily stumbled through at the Critics Choice Awards a couple of weeks ago. Cumberbatch, who plays brooding rancher Phil Burbank in the film, is the next favorite to win Best Actor at +400.
Garfield (+1200), Washington (+4000), and Bardem (+5000) are all betting long shots to take home the top prize on Sunday night.
Will Smith (-800)
Hopefully, you got those Oscars bets in early. Will Smith has been a favorite in the 94th Academy Awards Best Actor odds for quite some time, but his odds have steadily improved in recent weeks. As of now, he's a huge -800 favorite, per the latest odds from BetOnline.
As recently as a month ago, you could have gotten Smith at plus-money odds.
While the value on those -800 odds is quite limited, Smith is still easily the best bet on the board. This year alone, Smith has already taken home Best Actor honors (or the equivalent thereof) at the BAFTAs, Critics Choice Awards, Golden Globes, and Screen Actors Guild Awards. Not too shabby!
2022 Critics Choice Awards: Will Smith says Best Actor should get more time.

Will Smith, during acceptance speech at 2022 Critics Choice, joked that the Best Actor award recipient should be given more time.#Action #Drama #TheCineWizard #cinewizard pic.twitter.com/Qm5MZ4NEwb

— TheCineWizard (@TheCineWizard) March 16, 2022
Needless to say, Smith is a great bet to earn his first Best Actor nod on Sunday evening. Of course, we saw just last year that the heavy betting favorite doesn't always win in this category. Boseman collected three of the four major Best Actor trophies in the run-up to the Academy Awards before Hopkins pulled his surprising upset on Oscar Sunday.
Benedict Cumberbatch (+400)
Smith leads the 94th Academy Awards Best Actor odds, and with good reason. Still, if you wanted to take a gamble on one of the long-shots, you could do worse than a flier on Benedict Cumberbatch at +400.
The Power of the Dog is going to clean up at the Oscars. It's favored for Best Picture, after all. It isn't a lock to win, but it would be a massive shock if this film didn't take home some hardware at the end of the night. Cumberbatch has come up empty so far this awards season with Smith dominating this category.
While other awards shows are typically solid precursors to the Oscars, the Academy has been known to stray from convention over the years.
if your perfect night doesn't involve Benedict Cumberbatch in a period drama I'm not sure we can be friends pic.twitter.com/qtiy6xnowW

— NetflixFilm (@NetflixFilm) March 22, 2022
Cumberbatch is likely the only man standing between Smith and his first Best Actor Oscar. The Englishman's chances aren't great, but the +400 odds do offer some upside in the event Academy voters author a dramatic twist in this category for the second year in a row.
Andrew Garfield (+1200)
Lots of moviegoers saw Andrew Garfield reprise his role as Spider-Man earlier this year thanks to his cameo in Spider-Man: No Way Home. While that was undoubtedly the biggest theatrical release of the past year, Garfield actually earned another Oscar nod for his role in Tick, Tick…Boom! instead.
my needs are simple. i just need andrew garfield as spider-man again. pic.twitter.com/6sllMDfm0e

— ً (@andrgarfields) March 18, 2022
The Netflix release was nominated for Best Picture honors at the Golden Globes and Critics Choice Awards but failed to earn an Oscar nod in the same category. Garfield, however, impressed critics with his portrayal of composer/playwright Jonathan Larson in the film.
This is Garfield's second Best Actor nomination at the Academy Awards.
He was nominated back in 2017 for Hacksaw Ridge before the award ultimately went to Gary Oldman instead.
An Oscar win is undoubtedly in Garfield's future at some point, but the 2022 Academy Awards Best Actor odds are stacked heavily against this being the year.
Denzel Washington (+4000)
Getting any actor of the quality of Denzel Washington at +4000 odds looks awfully advantageous. Denzel is easily the most decorated actor in the field for this award, yet only Javier Bardem has worse odds of actually winning Best Actor.
Washington starred in The Tragedy of Macbeth, which didn't attract many eyeballs.
The Apple TV+ release generated about $500,000 via limited box office release. This movie generated more buzz for the acting performances and cinematography than anything else. With Washington and former Oscar winner Frances McDormand atop the bill, it's easy to see why.
How the Oscars have, and haven't, changed since Halle and Denzel's historic victories https://t.co/6F15mS6BaM

— LAT Entertainment (@latimesent) March 23, 2022
Any time you can get Denzel Washington at +4000 Academy Awards Best Actor odds, he's worth a shot. Unfortunately, Denzel hasn't taken home any hardware for this role just yet. He was nominated in this same category for the role at the SAG Awards and Golden Globes to no avail.
Javier Bardem (+5000)
You can make the same argument in favor of Javier Bardem that you can make for Washington. Bardem is one of the more decorated thespians in Hollywood, with four Oscar nominations under his belt thus far. This is his third Best Actor nomination, but he's still searching for his first win.
Javier Bardem: Four-Time Oscar Nominee pic.twitter.com/LCCgYQ1M82

— Cinema Tweets (@CinemaTweets1) March 18, 2022
Obviously, his +5000 2022 Academy Award Best Actor odds indicate he'll likely have to wait at least another year before doing so. Bardem plays Desi Arnaz in Being the Ricardos, a biopic detailing the personal lives of Arnaz and Lucille Ball during their time starring together in I Love Lucy back in the day.
Nicole Kidman, who plays Lucy, earned a Best Actress nomination, too.
Given the incredibly talented field of contenders, there is certainly no shame in having the longest Academy Awards Best Actor odds in this year's field. Bardem delivers an Oscar-worthy performance in Being the Ricardos, but it looks like he'll come up short once again.
Who Will Win Best Actor in 2022?
All things considered, I'm having a very difficult time mustering an argument for anybody but Will Smith to take home the top individual prize at this year's Oscars.
The Academy Awards Best Actor odds are hard to ignore.
While we did see a massive upset in this category just last year, all indications are that Smith will finally win his first Oscar this time around. Cumberbatch is the likeliest alternative if Smith somehow doesn't win, but I wouldn't put much faith in ol' Phil Burbank's chances.
The 2022 Academy Award for Best Actor is Will Smith's to lose.