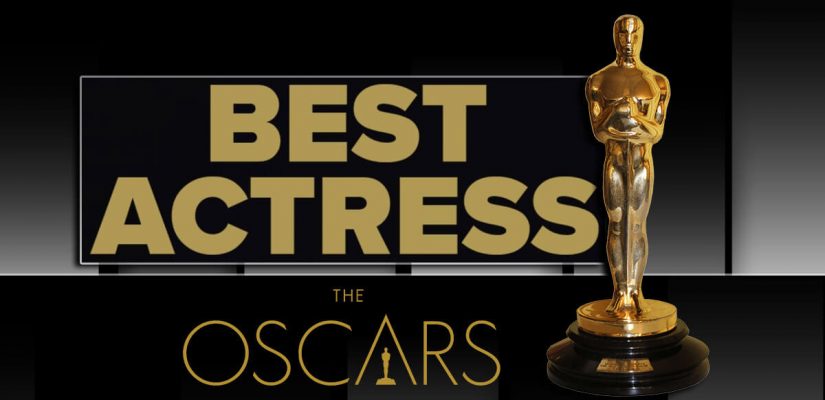 The 94th Academy Awards will air this Sunday night on ABC, so don't forget to set those DVRs. Unlike last year's weird semi-virtual show, the 2022 Oscars will be in-person once again. Wanda Sykes, Regina Hall, and Amy Schumer will host, which means the show will have full-time hosts for the first time in six years.
Entertainment betting sites have been preparing for this night for quite some time. The top sites have kept tabs on all the contenders over the past year.
While Will Smith is a clear-cut favorite to win Best Actor, the Academy Awards Best Actress odds are not nearly as clear. Jessica Chastain looks like an early frontrunner, though she'll have no shortage of competition for the trophy.
How should you bet the 94th Academy Awards Best Actress odds? You've come to the right place.
Previous Best Actress Winners
Back in 1928, Janet Gaynor won the first-ever Best Actress Oscar for her roles in three different films. Based on that incredibly busy schedule, she probably earned it. While some actresses are busier than others these days, Gaynor is still the only actress in history to have won the Best Actress Oscar for multiple movies. In fact, no other actress has even been nominated for two different films in the same year ever since.
This year's nominees are impressive.
Chastain, Nicole Kidman, Olivia Colman, Kristen Stewart, and Penelope Cruz have 11 career Best Actress Academy Awards nominations between them, including this year. Kidman (2002) and Colman (2018) are the only 2022 nominees to have won this award in the past, however.
So, Kidman and Colman will be looking to join the rather exclusive list of multi-time Best Actress winners this year. Stewart, Chastain, and Cruz, meanwhile, are in search of their first Best Actress Oscars. Every Best Actress Oscar winner since 2006 is listed here:
Frances McDormand:
2020-2021
94th Academy Awards Best Actress Odds
Academy Awards Best Actress odds via BetOnline.ag.
Jessica Chastain (The Eyes of Tammy Faye):
-200
Nicole Kidman (Being the Ricardos): 
+400
Olivia Colman (The Lost Daughter):
+450
Kristen Stewart (Spencer):
+1000
Penelope Cruz (Parallel Mothers):
+1200
Will Smith is a -800 to win Best Actor after taking home just about every single available Best Actor trophy at the various awards shows leading up to the Oscars. The Best Actress field, however, is more wide-open. Jessica Chastain is a -200 frontrunner as of now, but that hasn't always in the case.
Kristen Stewart opened as the favorite in 2022 Academy Awards Best Actress odds when the betting lines were first published last year.
Stewart's odds have since declined all the way to +1000. Only Penelope Cruz (+1200) faces longer odds in this year's field. Former winners Nicole Kidman (+400) and Olivia Colman (+450) look like Chastain's primary competitors heading into Oscar Sunday.
Jessica Chastain (-200)
Biodramas are all the rage this year. Three of the five Best Actor nominees were involved in biopics. The same can be said of two of this year's five Best Actress nominees. Chastain's portrayal of Tammy Faye Bakker didn't generate much enthusiasm at the box office ($2.7 million), but she's been raking in the trophies this awards season.
This is Chastain's third Oscar nomination, and her second in the Best Actress category. She came up short back in 2013 (Zero Dark Thirty).
In 2012, she was nominated for a Best Supporting Actress Oscar for The Help. However, she won Best Actress earlier this year for this film at the Critics Choice Awards and the Screen Actors Guild Awards. Chastain did not win the Golden Globe, however, and she wasn't even nominated in this category at the BAFTAs.
The teary, heartfelt speech Chastain delivered after her surprising SAG Awards victory likely struck a chord with voters. Notably, the Critics Choice win occurred just before #Oscars voting commenced due to an Omicron-induced delay.

?: https://t.co/CAGSYvxIV0 pic.twitter.com/vkeaUQK8oK

— VANITY FAIR (@VanityFair) March 22, 2022
Chastain's win at the Critics Choice Awards was an unexpected surprise considering she went into the show as a hefty +700 underdog.
Kristen Stewart came up shy as a heavy -400 favorite.
At -200 Academy Awards Best Actress odds, there is still profit potential with Chastain. I'm not convinced she should be an odds-on favorite, but she would certainly be a deserving winner.
Nicole Kidman (+400)
Chastain didn't win the Golden Globe for Best Actress. That honor instead went to Nicole Kidman, who does a fantastic job in her portrayal of legendary comedian Lucille Ball in Being the Ricardos. 
The film, which also stars Best Actor nominee Javier Bardem, details the real relationship between Ball and husband Desi Arnaz as the two starred together in the hit TV sitcom, I Love Lucy. With four Oscar nominations under her belt, Kidman is the most decorated actress in this year's field.
However, her 2022 Academy Awards Best Actress odds of +400 make her something of a long shot to actually win it. Kidman's lone Best Actress Oscar win came in 2002 for The Hours.
Golden Globes: Best Actress – Drama nominees

•Kristen Stewart (Spencer)
•Lady Gaga (House of Gucci)
•Nicole Kidman (Being the Ricardos)
•Olivia Colman (The Lost Daughter)
• Jessica Chastain (The Eyes of Tammy Faye) pic.twitter.com/Rq3efGgHSn

— Film Updates (@FilmUpdates) December 13, 2021
Still, Kidman's Academy Awards Best Actress odds are far better than her Critics Choice Awards odds (+1400) in the same category. Kidman also won the Golden Globe for Best Actress as a +400 underdog, so she's pulled off upsets before.
Olivia Colman (+450)
Colman, of course, is the most recent Oscar winner among the 2022 nominees. The Norwich native won in this very category back in 2018 for The Favourite. She was also nominated for Best Supporting Actress last year for The Father, an award she ultimately lost at the expense of Youn Yuh-jung.
Colman has yet to win anything amid a few nominations for The Lost Daughter.
But she has become an Oscar regular in recent years. Her decorated history makes her a real threat to pull an upset at any time. Of course, The Lost Daughter was a Netflix release that didn't earn much critical praise otherwise, which could hurt her chances.
Just love the fact that Olivia Colman is entering her "70s Glenda Jackson" phase, with these hugely deserved Oscar nominated performances. She doesn't campaign like a mad woman. She just lets the voters savor her indomitable presence.

She is THE MOMENT. ??✨?? #oliviacolman pic.twitter.com/T2UzMrl7m7

— Vince (@vincentlao18) March 22, 2022
Colman's +450 Academy Awards Best Actress odds are completely reputation-based. She delivers Oscar-worthy performances any time she appears on screen, which is more than enough to make her a viable betting option at those odds.
Kristen Stewart (+1000)
This is the first-ever Oscar nomination for Kristen Stewart, who rose to fame several years ago in the Twilight series. She earned a few film festival awards nominations over the years, but her portrayal of Princess Diana in Spencer has finally gotten her some well-earned mainstream attention.
Stewart itself was a bit of a box office flop, and Stewart's nomination is unique. We don't often see actresses nominated for the Best Actress Oscar without having also been nominated in the same category at the BAFTAs or SAG Awards.
If Stewart defies the odds and wins, she'll become the first actress in the modern era to do so without having been nominated at either of those other two shows. Marcia Gay Harden (2000) and Regina King (2018) won Best Supporting Actress at the Oscars after not having been nominated in those categories at other shows.
Kristen stewart Oscar winner pic.twitter.com/KMkfobI3eQ

— Bruna Cullen⚔❤️‍? ?:The Legacy/ Caraval (@twilight_stann) March 23, 2022
Despite her previous status as a betting favorite, Stewart is a risky bet at her current 2022 Academy Awards Best Actress odds (+1000)
Penelope Cruz (+1200)
Three of the five Best Actor nominees have odds of +1200 or higher to win it. Things are more condensed in this field, however, where Penelope Cruz's +1200 odds are the longest 94th Academy Awards Best Actress odds of any of the five women vying for the honor.
This is Cruz's second Best Actress Oscar nomination and her fourth overall.
She claimed Best Supporting Actress back in 2008 for Vicky Cristina Barcelona. Her previous Best Actress nomination came in 2004 for Volver. 
.@TheAcademy should give Penélope Cruz her second Oscar because she gave the best performance out of the five nominees, and for all the other wonderful performances she's delivered with Pedro Almodóvar. pic.twitter.com/xsXSmYTR59

— Carlos Aguilar (@Carlos_Film) March 22, 2022
Interestingly enough, Cruz's Best Actress nomination is the only recognition her film, Parallel Mothers, is getting at the 2022 Oscars.
Even earning this nomination over the snubbed Lady Gaga was a bit of a surprise, but Cruz makes for an interesting long-shot bet to actually win it. While her performance may endear her to some of the international Academy voters, the fact that she wasn't nominated for this role at any of this year's previous awards shows likely won't help her case.
Cruz and Stewart are in the same boat when it comes to their chances to win an Academy Award as the sole representatives of their respective movies.
Who Will Win the Best Actress Oscar?
Given her momentum heading into Sunday, Chastain's -200 Academy Awards Best Actress odds are certainly justified. She's long overdue for her first Oscar, and it's likely only a matter of time until she finally wins.
Kidman (+400) and Colman (+450) are excellent adversaries both worthy of some attention, however.
Would anybody be truly shocked if either of them defied the odds to win? Hardly. As a result, taking a stab at either of their 94th Academy Awards Best Actress odds makes plenty of sense if you're a risk-tolerant type of bettor.
Even Cruz at +1200 offers some upside.
Nobody truly knows what's going to happen on Sunday, especially considering we've seen some massive Academy Awards upsets in recent years.
If you want safety, look no further than Chastain at -200. If you want a little more bang for your buck, all of Kidman (+400), Colman (+450), and Cruz (+1200) are viable punt wagers.