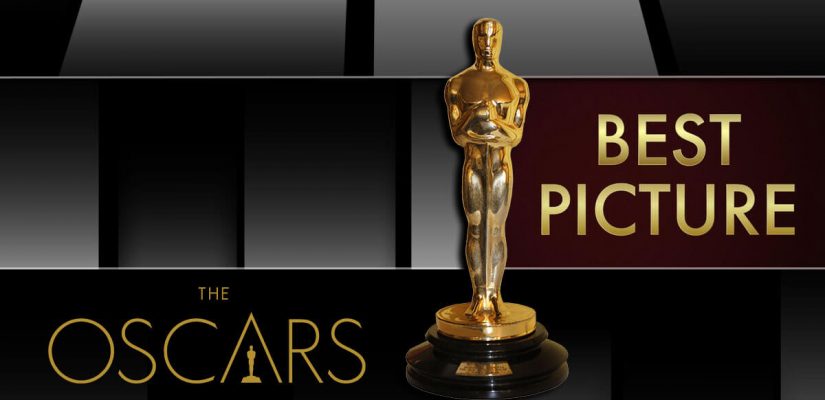 This year, Academy Awards showrunners decided to shorten the broadcast in a desperate attempt to appeal to a larger audience. In other words, those behind the Oscars don't think Americans have long enough attention spans to get through a three-hour show.
So, a few awards were axed from the telecast.
You'll no longer see Best Original Score, for example. This isn't necessarily a bad thing, of course. Unless you're a 
hardcore 
movie buff or related to John Williams, you probably don't care about that award, anyway. If you want to still see who won the minor awards, you know how to use the internet. Fortunately, we'll still see what happens with all of the major categories, including Best Picture. This is typically the highlight of the evening, anyway, and it's always the last Oscar handed out.
Entertainment betting sites
have been tracking the Best Picture race for months since the odds first opened a little less than a year ago.
In news that should surprise nobody that's been keeping track of awards season, The Power of the Dog is the favorite. Jane Campion's slow-paced Western is currently listed at -125, per the latest Academy Awards Best Picture odds available at BetOnline. Which film is the best bet to win Best Picture this year?
Previous Best Picture Winners
While most categories include just five finalists, 10 movies will duke it out for the top honor of the night. While it's an incredible honor to be nominated for an Oscar, the expanded field does take at least some of the drama out of the outcome.
Putting 10 finalists in the mix does make it easy to whittle down the list of real contenders.
There has been some controversy in this category over the years. Just a few years ago, the folks behind La La Land were on stage accepting the Best Picture award before they realized Moonlight had actually won. Nice job, Warren Beatty and Faye Dunaway!
The films leading the Academy Awards Best Picture odds don't always win, either. Birdman won Best Picture in 2014 when both American Sniper and Boyhood had better odds of doing so. The Shape of Water, the strange fish-man romance Guillermo del Toro vehicle, shockingly took home the honors in 2017, surprisingly beating out Call Me By Your Name, Dunkirk, and Darkest Hour. So, the oddsmakers don't always know what they're doing.
Below is every movie to have won the Best Picture Oscar since 2006:
The Shape of Water :
2017
Slumdog Millionaire :
2008
No Country for Old Men :
2007
94th Academy Awards Best Picture Odds
The Power of the Dog:
-125
As you can see in the 2022 Academy Awards Best Picture odds, this is shaping up to become a two-horse race between The Power of the Dog and CODA. Both have minus-money odds at BetOnline, with none of the other eight contenders checking in at better than +1400. Belfast, which was originally thought to be The Power of the Dog's biggest threat for this Oscar, has seen its 94th Academy Awards Best Picture odds fall off the face of the earth in recent weeks.
Of course, just because those two films are heavy favorites doesn't mean one of them is an utter lock to win.
As mentioned, we have seen quite a few upsets in this category over the years. Was The English Patient really the best film of 1996? C'mon now. They did an entire Seinfeld episode about how boring it was. Each of the 10 films with listed 94th Academy Awards Best Picture odds has a chance, I suppose. Of course, you could also say there's a chance I win The Masters someday.
The Power of the Dog (-125)
The Power of the Dog has been among the favorites since Academy Awards Best Picture odds were unveiled for the first time last year. If it does go on to take home the top prize, this will be the first movie released exclusively on a streaming service to win. Campion's Western, set in 1920s Montana, was released exclusively on Netflix last November.
The Power of the Dog brings some momentum into the Oscars, as well. This film snapped up Best Picture honors at the Critics Choice and BAFTAs, in addition to a victory at the Directors Guild of America. The only awards show that didn't hand this honor to The Power of the Dog was the SAG Awards. More on their decision in a bit.
Dark Western 'The Power of the Dog' is expected to seal its winning streak at Sunday's Academy Awards but 'CODA,' a coming-of-age story about the only hearing member of a deaf family, is closing in for the best film prize, according to bookmakers https://t.co/fxJ4R4asx3

— Reuters (@Reuters) March 23, 2022
In many cases, the Best Director winner often goes on to win Best Picture, too. So, if Campion unsurprisingly scoops the Best Director honor earlier in the night, you should probably take that opportunity to jump all over The Power of the Dog's Academy Awards Best Picture odds, as well. Three of the last four Best Director winners have won Best Picture at the Oscars.
Was The Power of the Dog the best movie of 2021?
Probably not, but to each their own. Campion's film leads all movies with 12 nominations at this year's Academy Awards, so there's a strong chance it will take home some hardware on Sunday night. Campion is an even heavier favorite for Best Director, so taking a stab at The Power of the Dog for Best Picture at -125 still offers some upside.
CODA (-110)
At this point, if The Power of the Dog doesn't win Best Picture, CODA just might. This film grossed about $1 million at the box office despite a $10 million budget, so it was, needless to say, hardly the biggest smash-hit of 2021. However, the film has earned all sorts of awards nominations over the past year, and it is now a real contender to snap Best Picture away from The Power of the Dog. 
CODA is a comedy-drama detailing the coming-of-age of a child of deaf adults (CODA). This is actually an English-language remake of a French film called La Famille Bélier, released back in 2014. This is one of three Oscar nominations for CODA, with Troy Kotsur also earning a nomination for Best Supporting Actor.
Presenting the #Oscars illustration of the 94th @TheAcademy Awards Best Picture Nominees 2022!#Oscars2022 #KingRichard #DontLookUp #Dune #DriveMyCar #WestSideStory #ThePowerOfTheDog #CODA #Belfast #NightmareAlley #LicoricePizza #Oscars pic.twitter.com/kItGJ8KquH

— Olly Gibbs (@OllyGibbs) March 23, 2022
CODA was the movie that surprisingly beat The Power of the Dog for Outstanding Performance by a Cast in a Motion Picture (a long way of saying Best Picture) honors at the Screen Actors Guild Awards. CODA also took home a similar prize at the Producers Guild of America Awards.
So, if you want a good value but aren't necessarily sold on The Power of the Dog's -125 Academy Awards Best Picture odds, why not take a shot on CODA instead at -110?
At this point, it wouldn't be a huge surprise if the latter went on to win Best Picture. Academy voters have been known to go against the grain on occasion, after all.
Belfast (+1400)
Belfast has been ranked among the betting favorites to win Best Picture at a number of other awards shows, but it has come up empty thus far. It did pick up a few trophies at the BAFTAs, but that shouldn't come as a huge surprise. The British Academy of Film and TV Arts has always had a soft spot for its own, after all.
Unlike many other Best Picture contenders, Belfast actually did numbers at the box office, with about $43 million generated by moviegoers. That number isn't giving Spider-Man: No Way Home a run for its money or anything, but it is more than we saw the vast majority of this year's Best Picture nominees rack up at the box office.
Belfast is nominated for seven Oscars – but how has Kenneth Branagh's film gone down in the city? https://t.co/drNhEwdkgg

— Sky News (@SkyNews) March 24, 2022
Belfast, which details the trials and tribulations of a family in Northern Ireland back in the 1960s, received critical acclaim upon its release last year. Kenneth Branagh is a semi-contender for Best Director honors, though anyone other than Campion winning that award this year would be a seismic upset.
Belfast has seen its 2022 Academy Awards Best Picture odds slide in the wrong direction in recent weeks.
Coming up empty at the Golden Globes, SAG Awards, and Critics Choice Awards typically isn't a harbinger of success at the Oscars. The current +1400 Academy Awards Best Picture odds do offer some upside, but Belfast is now a betting long-shot for a reason.
King Richard (+4000)
It's safe to assume, at this point, that King Richard won't leave the Dolby Theater in Hollywood empty-handed on Sunday evening. This film details Richard Williams' undying quest to help his daughters, Venus and Serena, become professional tennis players. Based on the incredible success both Williams sisters have enjoyed, mission accomplished, I'd say. King Richard drew positive reviews from critics and moviegoers alike, even if it wasn't a smash-hit at the box office. It grossed about $38 million despite a $50 million budget.
Will Smith, who plays Richard, is a massive -800 favorite to win Best Actor at the Oscars for his portrayal. Aunjanue Ellis, who plays the matriarch of the family, is up for Best Supporting Actress, too.
King Richard is unlikely to mount a serious charge for this award, however, which is hardly a surprise given its long +4000 2022 Academy Awards Best Picture odds.
Finishing fourth in a 10-participant field is no small feat, but there isn't much reason to believe King Richard has much hope in this category. King Richard didn't win Bets Picture at the Golden Globes or Critics Choice Awards despite being nominated at both.
West Side Story (+5000)
If the 2021 revival of West Side Story enjoys a quarter as much Oscar success as the 1961 original did, Steven Spielberg and company are in for a big night. The '61 edition took home a whopping 11 Academy Awards that year on 12 nominations.
The only award it didn't win was Best Screenplay Based on Material from Another Medium. Tough break, Ernest Lehman!
The new version of West Side Story is up for seven Oscars, including Best Picture. Spielberg will look to win Best Director for the third time on his eighth nomination. Ariana DeBose is among the betting frontrunners to win Best Supporting Actress, with West Side Story picking up a few more nominations in smaller categories, as well.
'CODA,' 'Encanto' and 'West Side Story' Among Casting Society Artios Awards Winners https://t.co/aTV4yAPWIx

— Variety (@Variety) March 24, 2022
However, it's +5000 94th Academy Awards Best Picture odds tell you all you need to know about this film's hopes to win the biggest prize of the night. We don't often see remakes and revivals win Best Picture, anyway. Simply earning a nomination is a feat of its own, but I see no reason to gamble on the long +5000 odds here.
Which Film Will Win the Best Picture Oscar?
I suppose there's a universe in which Belfast steals the show and pulls one of the biggest Oscar Sunday upsets we've seen in quite some time, but the 2022 Academy Awards Best Picture odds say it isn't particularly likely.
You're getting good bang for your buck at those +1400 odds, but that bet isn't all that likely to pay off, unfortunately. So, we're down to The Power of the Dog (-125) and CODA (-110).
The former is a deserving frontrunner, but CODA's minus-money Academy Awards Best Picture odds indicate the latter is carrying some serious momentum into this year's show. As mentioned, Academy voters haven't always subscribed to conventional wisdom, either.
If you're betting on one of the favorites, make it CODA at -110.