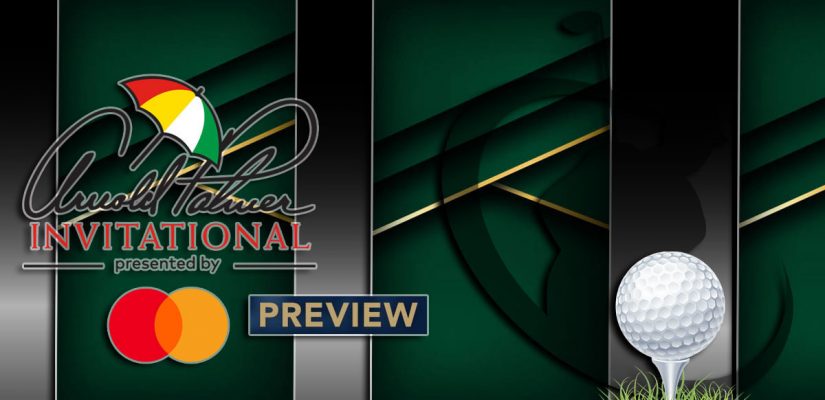 The $12,000,000 Arnold Palmer Invitational is the next stop on the PGA Tour. We are coming off the $8,000,000 Honda Classic last weekend at PGA National in Palm Beach, Florida.
Our Favorite Golf Betting Online Sportsbooks
That was a clown opportunity for Daniel Berger, who shot +4 in the final round and blew a comfortable lead going into the final day. The Honda Classic was there for the hometown kid from Florida, but he choked hard.
Austrian Sepp Straka outlasted the field with a -10 to hold off Shane Lowry, who also had a big fourth round. That stung, but Berger failed to show up on the biggest day. Unfortunate for Berger and unfortunate for us, as I had a +1800 Berger ticket.
Bay Hill's very best. ?

All-time top shots @APInv. pic.twitter.com/2fvlVD4ok0

— PGA TOUR (@PGATOUR) March 3, 2022
We're onto the Arnold Palmer Invitational in Orlando at Bay Hill Golf Course. This is a stronger field than in the Honda Classic. It's going to be tough with the likes of Rory McIlroy, Jon Rham, and Hideki Matsuyama in the field.
Bay Hill is a par 72 with 7,813 yards and a course rating of 75.2. It isn't overly tough, but is far from the easiest place to play on the PGA Tour.
Head below for our best bets for the 2022 PGA Arnold Palmer Invitational.
Rory McIlory (+1300)
Rory McIlroy is the most recognizable player in the Arnold Palmer Invitational field. The Irishman is going to be tough to beat if he brings his form to Orlando.
McIlroy is ranked the fifth-best in the world rankings. He is not the most highly rated in the Arnold Palmer. That belongs to Jon Rahm, who is No. 1 in the world.
Expect McIlroy to succeed in this one with a chance to play like the best player in the world. Bay Hill sets up perfectly for McIlroy's strengths. He won the API in 2018 and rates a threat to all.
Since October, he has played in three tournaments, and all went well for him. McIlroy won the CJ Cup @ Summit in Las Vegas.
He was on fire at that easy course with a -18. McIlroy followed up going 18th and 10th in his last two tournaments.
In his most recent outing, he finished 10th in The Genesis Invitational on February 20. McIlroy is playing well, and it's hard to ignore him in his current form.
PGA Arnold Palmer Invitational Win Odds
Marc Leishman (+4000)
Marc Leishman has to be considered based on there being a lot of value in this spot for him. He has a better opportunity to win than the odds indicate in Orlando.
Leishman has won the Arnold Palmer Invitational in the past. He's the 2017 winner of the API at Bay Hill. It was a strong final round for Leishman, as he shot -3 to finish at -11 over Charlie Hoffman and Kevin Kisner.
Leishman is in decent enough form to consider him here. He's finished in the top-20 in four of his last five entries, 15th in his latest in The Genesis Invitational. The Aussie is swinging reasonably well enough right now.
He should be within striking distance, given his recent consistency and success at Bay Hill in the past. Leishman knows his way around Orlando and has to be worth a look at +4000 to win.
PGA Arnold Palmer Invitational Win Odds
Hideki Matsuyama (+2500)
This is another golfer that can't be passed up on, given the odds. Hideki Matsuyama should be best used on your shortlist in the Arnold Palmer Invitational.
The third-highest ranked player in the tournament; it was surprising to see the odds he was getting in the API. Matsuyama is a winner in two of his last six starts.
In October, the 30-year-old won the Zozo Championship and then Sony Open in January. Matsuyama shot an impressive -23 for another nice round for him.
More recently, Matsuyama finished 8th last month in the Phoenix Open. The Genesis Invitational wasn't his best, as he shot a -4 for 39th.
He can be on and off as a golfer, but when Matsuyama is feeling it, the 30-year-old can be a dangerous player. Getting +2500 on him to win the Arnold Palmer Invitational looks like a pretty good deal this weekend.
PGA Arnold Palmer Invitational Win Odds