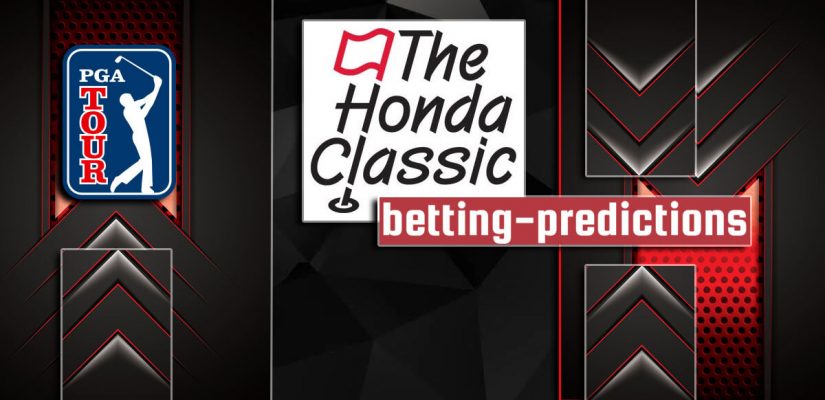 The PGA Tour arrives in Palm Beach, Florida for the $8,000,000 Honda Classic at PGA National. We are coming off the Genesis Open at Riviera Golf Course in Los Angeles last weekend.
This is the #HondaClassic and fans are back @PGANatl ?????? pic.twitter.com/immd1j6OSr

— The Honda Classic (@TheHondaClassic) February 23, 2022
Chilean 23-year-old Joaquin Niemann recorded his second win on the PGA Tour with the victory. He shot a -19 to hold off a -17 tournament from Cameron Young and Collin Morikawa.
Niemann did not need a big final round to capture the win. He just had to play steady golf and not blow it. Despite only shooting an even fourth round, Niemann still won the Genesis Open by two strokes.
Morikawa had the best fourth round of the tournament, shooting a -6 to get into contention late and earning a share of second prize money with Young.
The Honda Classic isn't going to have the biggest names in the field down to $8,000,000 from $12,000,000 in prize money last week, but Niemann will be looking for back-to-back wins.
He is entering the Honda Classic, as will Young. However, Morikawa's hot fourth-round won't carry over to this week, have a chance to carry over to this week. He's sitting this one out.
Brooks is back @PGANatl ?#HondaClassic @BKoepka pic.twitter.com/Y7mW5h7zPY

— The Honda Classic (@TheHondaClassic) February 22, 2022
Notable names competing in the Honda Classic include Brooks Koepka, Rickie Fowler, and Louis Oosthuizen. There are only two top-15 players in the field, with Sungjae Im the betting favorite to win.
Head below for our best 2022 PGA Honda Classic preview and predictions. These are bets that you should consider making to win the 2022 Honda Classic.
Sunjae Im (+1400)
Sunjae Im has liked playing at PGA National in the past. This is a course that has favored his strengths in previous tournaments. Im won the Honda Classic two years ago in March with a round of 66 and a score of -6.
He had a one-shot advantage on Mackenzie Hughes and advanced into second-place in the FedEx standings with the victory. It was a big year for Im, who finished second at the Masters in 2020.
The Honda Classic win was the first of his PGA career and then adding another a year later in the Shriner's Children Open. He has finished 11th, 6th, 33rd in his previous three tournaments.
The Genesis Open didn't go well for Im, but he knows his way around PGA National. Along with a win, Im finished eighth at PGA National in an earlier appearance. He has to be considered and makes it on my shortlist to win.
PGA Honda Classic Win Odds
Daniel Berger (+1800)
The local golfer from Plantation, Florida has to be considered to win the Honda Classic. If the wind kicks up in Palm Beach, Berger isn't going to be bothered by the conditions at PGA National. He's also been one of the best golfers in this field over the last year.
Only Louis Oosthuizen rates better than Berger in this field across a one-year sample size. In four starts in 2022, Berger has finished 7th, 5th, 20th, and missed the cut at the Phoenix Open. Expect better after struggling in the desert.
Berger won the Pebble Beach Pro-Am last year around this time in February. Since then, he's finished in the top-10 in four tournaments. Berger can win this if his back is feeling fine. It's not the toughest field, but his back is a question mark.
I'd like to have something better than 20-1 odds on Berger to win with his injury concerns, though he has a definite chance if feeling right in Palm Beach.
PGA Honda Classic Win Odds
Louis Oosthuizen (+2000)
Louis Oosthuizen is back after an extended layoff. The 39-year-old South African has a lot of experience and is one of the most respected players in this field.
Oosthuizen hadn't played since November after withdrawing from the RSM Classic in November. He shot a respectable 69 in the first-round and was looking good, but his back was bothering him too much to continue.
Oosthuizen was playing well before he had to drop out. He was in the top-10 in 7 of 15 tournaments, including 3rd in the US Open in September.
Over the last year, he's been the best player with an advantage over Berger. His return to the golf course all pointed to positive. He finished 14th in the Phoenix Open after some time off. I'm putting Oosthiuzen on my Honda Classic to win card.
PGA Honda Classic Win Odds
Billy Horschel (+2000)
Billy Horschel must be considered given his consistency over the last several months. After missing the cut at the US Open, Horschel hasn't missed a cut since that appearance in June.
Horschel has finished 36th or better in nine straight tournaments. After finishing 11th in the Farmers Insurance Open in late January, he came back with improvement in the Phoenix Open in 6th two weeks back.
RATES AS ONE OF THE BEST IN THE FIELD
Horschel is 21st in Driving Accuracy, 6th in Bogey Avoidance, and 16th in Scrambling on the PGA Tour going into Thursday. Based on his recent form, Horschel is one of my favorite bets for the Honda Classic in 2022.
He has been up there in the Honda Classic in previous tournaments. Horschel is sharp at PGA National, with finishes of 4th, 8th, 16th in three of his last five outings here. This looks like a smart win bet for the Honda Classic.
PGA Honda Classic Win Odds