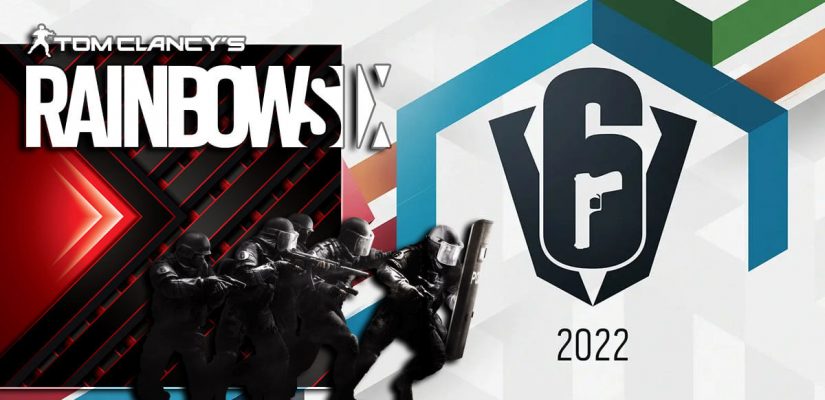 Every year, the biggest Rainbow Six esports event shakes up the entire scene. Six Invitational is the name, and it doesn't just bring together the best teams across the globe, but also features lucrative prizes and the very best R6 action!
It's not surprising to see numerous esports betting sites already featuring bets for the event.
2022 Six Invitational betting odds, mainly outrights, have been available for quite a while. Match-winners and specials are bound to come soon too, so let's get down to business and see if there's any value here!
No important battle is ever easy. The #SixInvitational is underway. Don't miss the APAC Qualifiers January 8 – 9 LIVE on https://t.co/27TuUcX0n1! pic.twitter.com/1l5xjF8xLq

— Rainbow Six Siege (@Rainbow6Game) January 6, 2022
Where to Bet on Six Invitational 2022? | Best Esports Betting Sites
If you don't know, betting on esports is legal in most parts of the world. Before you begin your esports betting journey, there are some cautionary measures you need to know about.
Make sure that it's actually legal to bet on esports online in your country. Another thing to keep in mind is the fact we're talking about real money esports betting here. Skin betting is illegal no matter where you live – legit, licensed betting is legal!
If you have no prior betting experience, you're bound to have a ton of questions. The best way to move forward is to check out our real money esports betting guide. That guide will explain all the basics and point you in the right direction in terms of finding legit real money betting sites.
Interesting Facts about the Event
The event starts on Tuesday, February 8th and runs through Sunday, February 20th. Every Six Invitational marks the end of the previous season and is basically the game's World Championship.
This year's iteration is going to feature 20 teams, just like last year's. Prior to that, though, Six Invitationals had just 16 participants. As the scene grows larger with each passing year, the tournament had to grow too.
Unfortunately, we still don't know much about the format. We'll talk about it down below, but without any concrete facts – just speculations. Hopefully, we'll know more in the coming weeks.
As for the prize pool, there's no official confirmation yet, but it usually packs up to $3 million, 30% of the total Operation Neon Dawn Six Battle Pass. Everything above the cap will go towards next season's quality-of-life improvements for teams and players.
Tournament Format
2021 Six Invitational was held in Paris last May and it featured 20 teams, just like this one. That prompted a change to the tournament format. Given the fact 2022 iteration is going to feature the same number of teams, we're bound to see a similar (if not the same) tournament format. So, while we can't say anything with 100% certainty, we can definitely speculate that this year's Six Invitational will pan out as follows:
Group stage will feature two groups of ten teams. All teams will play each other just once, with all matches set for best-of-ones.
Top eight teams from each group advance to the playoffs. Top four start from the upper bracket, bottom four from the lower bracket.
The playoffs will pan out in a double-elimination bracket with bo3s from start to finish, with bo5 grand finals being the only exception.
The grand finals will have unlimited overtime. Another thing to keep in mind is that upper bracket finalists will have a one map advantage.
Once again, this hasn't been confirmed yet, but it's likely going to be in the coming weeks.
2022 Six Invitational Betting Preview | Outright Odds and Predictions
We aren't done yet – the 2022 Six Invitational betting craze is, at least for the moment, all about outright winner bets. That said, here's a closer look at the odds followed by brief overviews of six key participants:
| Team | Odds |
| --- | --- |
| Faze Clan | +700 |
| Ninjas in Pyjamas | +700 |
| BDS Esport | +800 |
| Team Liquid | +800 |
| Team oNe | +800 |
| Natus Vincere | +900 |
| Team Empire | +1100 |
| Elevate | +1200 |
| Spacestation | +1200 |
| DWG KIA | +1400 |
| FURIA | +1400 |
| DarkZero | +1600 |
| SANDBOX | +1600 |
Please keep in mind there are more outright winner bets for Six Invitational. These are just the likeliest options (read with the lowest odds).
Rainbow Six esports scene is much tougher and more chaotic than, let's say, CSGO or League of Legends.
In the past, the top teams from each region have shown us that anyone can beat anyone. There's really no dominant side, and that's perfectly reflected on the above-featured 2022 Six Invitational betting odds.
Faze Clan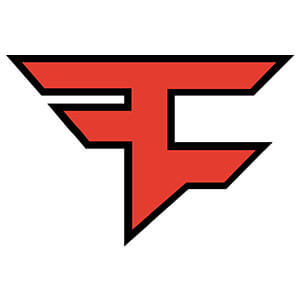 Faze Clan is the first name on the teams' list. They are the prime candidates for winning the title, alongside NiP, and it's not even that surprising considering their results in 2021 and overall form. They are the team to beat on this competition, there's no doubt about it!
Let's go through their 2021 accomplishment real quick. Their biggest win is definitely the Six Sweden Major title. They defeated NiP after a hard-fought five-map thriller in the grand finals. They also won the first stage of Brasileirao all the way back in April. Among other events, they were also the runners-up on both second and third Brasileirao stages.
But failed to get to the grand finals of the main event.
Soulz1 and Cyber were and still remain the biggest threats in this Faze Clan roster. But, the thing with Faze Clan is that they're far from a two-man team. Everyone contributes to the end result, one way or another, and that's what keeps separating them from the rest of the bunch.
Team Liquid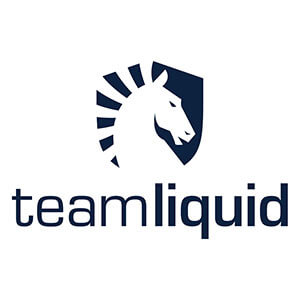 Team Liquid are not to be taken for granted. They're a top team in the toughest region of Rainbow Six esports.
They keep getting splendid results, they're always near the top of the food chain, and most importantly – they rarely have issues with consistency.
Need I remind you – Liquid finished second on the last Six Invitational. It was a tight match between them and Ninjas in Pyjamas. A true Brazilian finals, in every fiery sense of the phrase!
3:2 was the final score – NiP emerged victorious following a splendid displays by Psycho and Muzi.
Liquid's own stars, AsK and Paluh are in fine form too. They had a great campaign during Brasileirao 2021 Finals, finishing as the top contributors across the board.
If you're here for concrete 2022 Six Invitational betting predictions, these guys are your safest bet… alongside Faze Clan, of course.
But, if you're in for spicier returns, you better keep on reading!
Ninjas in Pyjamas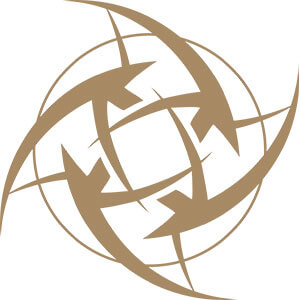 Ninjas in Pyjamas are next on our bucket list here! The Brazilians are coming into this competition as the favorites, alongside the likes of Faze and Team Liquid, having won the 2021 Six Invitational with style.
To put things into perspective, they are the third favorite of the entire event.
It's not really surprising, though, considering they lost to both Liquid and Faze in grand finals of major competitions last year. A quick reminder – they lost 3:2 to Faze on Six Sweden Major finals and 3:1 to Liquid in Brasileirao 2021. Finals.
The question is – can they overcome these losses and focus on getting the best possible finish on the 2022 Six Invitational?
Obviously, best possible finish means winning the title. Anything short of that would be somewhat of a disappointment for NiP, for sure!
Muzi has been absolutely great all season long. He played like a proper champ and, if he can keep up with such good form, there's no doubt in my mind that NiP will be a title contender in Montreal!
BDS Esport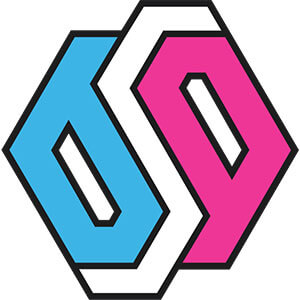 BDS Esports are still rocking their good old roster consisting of Renshiro, Shaiiko, RaFaLe, Elemzje, and BriD. The only real change in 2021 was the appointment of BiOs as their coach. Form-wise, BDS aren't at their past heights, but they still did fairly well throughout the year and clinched Europan League Finals just before Christmas. Long story short, they are rightfully among the favorites to win this year's Six Invitational.
But, can they do it? The closest they got to winning it was back in 2020 when they were fourth. Last year, they bottled their matches and ended up losing to Team Solo Mid in the quarterfinals. It was a real shame – I still think they could've gone far that year.
Their roster now doesn't consist of an up-and-coming bunch of players. We're talking about experienced veterans of the game that can counter their opponents' playstyles and tackle anything they throw at them.
Sure, we can point fingers at that match vs. Faze on Six Sweden Major, but it makes no sense. Faze played it perfectly – BDS had no chance.
So, is it smart to bet on BDS Esport to win the 2022 Six Invitational title? At +800, it's definitely worth a shot given their form, but don't go all-in and bet with a large stake. That could easily backfire, perhaps even in the group stage…
Team oNe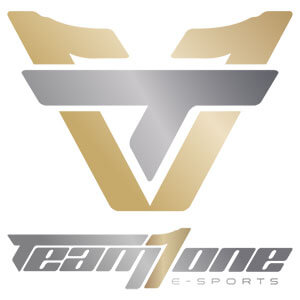 The Brazilians are among the favorites too. They're a bit low on the form side of things, though.
Poor performances on Brasileirao 2021 Finals as well as an overall lackluster season must've left a sour taste in their mouth.
But, Six Invitational is still a great way to wrap a season up, and Team oNe definitely has the quality to do so.
Just remember how good they were back in August. Need I remind you, they won the Mexico Major by beating Empire 3:2 in what was a brilliant match from start to finish.
But, if you came here looking for 2022 Six Invitational betting predictions, we need to warn you that Team oNe's form is a big red flag… if you're thinking of betting on them to win the title, that is.
The odds are currently +800, and I for one don't think there's enough value here.
It's just not worth your while, really. Even though Levy and Lagonis had been in great form prior to the Brasileirao, they dropped down and sunk into the gray pit of the entire roster.
Long story short, if I were you, I'd think twice about putting my money on Team oNe to win this.
Natus Vincere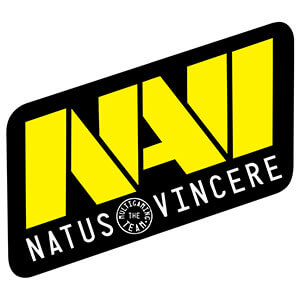 Natus Vincere's UK roster managed to climb to the very top of the European scene. They won Stage 1  and finished third on European League 2021 Finals. Not too shabby coming from a team that was going through a roster alteration last March.
But, are they capable of stepping up to the next level and doing something notable on this year's Invitational? Well, they're going to do much better than they did back in 2020, that's for sure.
Their new roster breathes quality and, though they've been struggling with consistency at times, seem to be going in the right direction.
Secretly is proving to be the key to their recent successes.
He's not just their in-game leader but oftentimes their best fragger too. But, one-man teams aren't worth betting on, in my books… and NaVi are looking like one more and more with each passing event.
2022 Six Invitational Betting Wrap Up
That would be all for our 2022 Six Invitational betting preview, boys and girls! We hope the information provided in this article will prove to be useful in your esports betting endeavor. Remember, the competition starts on Tuesday, February 8th so make sure you don't miss it! Outright bets are likely to stay open until Sunday before the event, don't forget to place your bets before that.