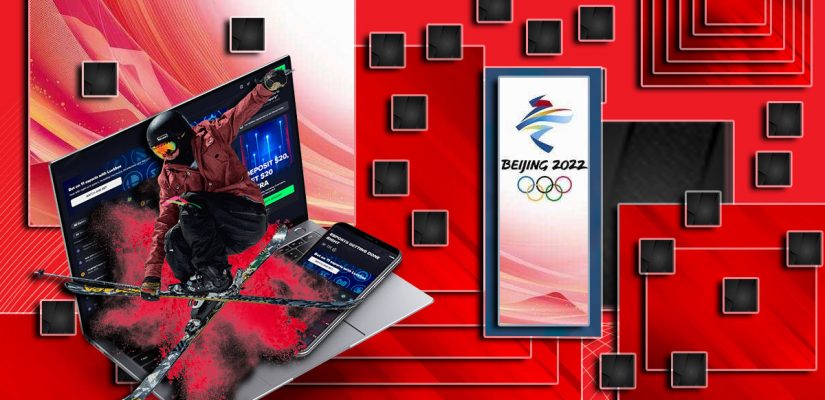 The 2022 Beijing Winter Olympics is the 24th edition of the Winter Olympics. After the 2020 Tokyo Games was postponed a year, this is a rare situation where we have an Olympic Games in back-to-back calendar years. The Summer Olympics were held from August 24, 2021 to September 5, 2021.
The Winter Olympics is a two-week event featuring 109 events. The Opening Ceremony for Beijing 2022 is scheduled for February 4. There aren't as many sports as in the Summer Olympics, but I find the winter disciplines more entertaining.
?❄️? Olympians are heading to China with the opening ceremony set for February 4. Beijing will become the first city ever to host both the Summer and Winter #Olympic Games.@RumiReports breaks down 5 things to know about #Beijing2022 pic.twitter.com/F21DG9uOL7

— Bloomberg Quicktake (@Quicktake) January 24, 2022
Ice hockey is the hallmark of the Winter Games, but unfortunately, the NHL will not be participating in Beijing. The NHL will not have players representing their country for the second straight Olympics.
In South Korea, it was a matter of the NHL not coming to an agreement with the IOC. This time, it was more of a scheduling conflict because of games getting canceled due to Covid-19. A positive test for a player would have put them in quarantine for up to five weeks, so the NHL wasn't risking it.
The Olympics isn't typically seen as the biggest betting event, but there are edges to be had on these events. It's grown in recent years and Las Vegas has gotten into the mix. As of 2016, it is legal for sportsbooks in Las Vegas to offer odds on Olympic events.
?Check out the passion and joy from the #Beijing2022 #Olympic ❄#WinterGames #OpeningCeremony? rehearsal last night at the National Stadium. We are so looking forward to the ✨"simple yet splendid"✨ performances coming soon! 12 days to go! ?? pic.twitter.com/z9d96UYScm

— Beijing 2022 (@Beijing2022) January 23, 2022
You don't have to a Las Vegas sportsbook to bet on the Olympics, though. The best place to bet on the Olympics is with an online sportsbook, as they provide the most options.
There are the well-known US sportsbooks, but you aren't going to find the same wide menu of options on the Olympics as our best selections for betting the 2022 Winter Olympics. There are also Winter Olympics betting bonuses that you can take advantage of for your Olympic betting online.
TheSportsGeek has outlined the best 2022 Beijing Winter Olympics online sportsbooks and betting bonuses and promos. Head below for our recommendations for the best Beijing 2022 betting websites.
Winter Olympics Betting Site #1 – MyBookie
If you're looking for unlimited betting options for your Olympic sportsbook, then MyBookie has to be at the top of your list. MyBookie is one of the first betting sites to offer Olympic futures. Listed right now is Olympic Ice Hockey odds, which is the most popular Olympic sport for wagering.
Along with selecting who is going to win the Gold Medal in the tournament, you can wager on Group play. There may not be NHL players in Beijing, but there's still money to be made on the ice. MyBookie will feature wagering throughout the Olympic Games from the ice to the snow.
MyBookie also has one of the best sports betting bonuses available online. Check out the promotions they have running during the Olympics below. They offer easy deposit and withdrawal options for your convenience. For a full review, click on our MyBookie page.
Winter Olympics Betting Site #2 – BetUS
If you want to hit the slopes early with futures wagering on skiing, BetUS has you covered. One of the best overall sportsbooks in the business, you can already find multiple skiing disciplines and hockey betting for both the men's and women's sides.
Cross country skiing may not be the most thrilling spectator sport for you, but BetUS has it available for wagering. It's not required to love the sport to find value and make money if there's an angle and a good spot for a wager.
One of the most popular future bets on the Olympics is the official medal count. If you're confident in who is going to win the most Gold Medals and medals overall, BetUS is offering you the option of betting that country. Check out our comprehensive review of BetUS at TheSportsGeek.
Winter Olympics Betting Site #3 – BetOnline
BetOnline is a reliable online betting site where you know you're going to get the best odds online. If finding the best value and odds is your goal, BetOnline is probably where you should be looking.
Finding the best odds is critical to having success in your sports betting career. BetOnline will have the biggest Olympic events covered online at their sportsbook. This is where I will be looking first to wager.
BetOnline is also one of the safest online betting sites for US sports bettors. We've been using them for over a decade at TheSportsGeek with never an issue with deposits or payouts. Access our BetOnline review for more information.
Winter Olympics Betting Site #4 – Bovada
Bodog and Bovada are the most recognizable oddsmakers in the business online. They have been serving sports bettors for over two decades and continue to have a sterling reputation.
Bovada has everything you could ask for and more. That goes for the 2022 Winter Olympics in Beijing. They have a full board of Olympic wagers up at the moment. You can bet on hockey, curling, skiing, and medals futures at Bovada weeks before the Opening Ceremony.
This can be the time to get the best value on your future bets for 2022 Beijing, and Bovada already has a full board up at their website. If you are planning on betting the Olympics today and want plenty of different wagers, Bovada is what you are looking for in a sportsbook. The team at TheSportsGeek has a full review of this veteran in the online sports betting world.
Winter Olympics Betting Site #5 – SportsBetting.ag
SportsBetting.ag is another veteran of online sports betting that has to be on your shortlist for Winter Olympic betting. Sports Betting Ag is a sister site to BetOnline, so you know that you will be receiving the best odds online.
All of the events at the Winter Olympics will be covered at Sports Betting Ag as well. Like BetOnline, Sports Betting Ag is crypto-friendly. If you are a cryptocurrency enthusiast, you have to look at the multiple crypto bonuses available at the sportsbook. Check out our SportsBetting.ag review if you aren't confident yet.