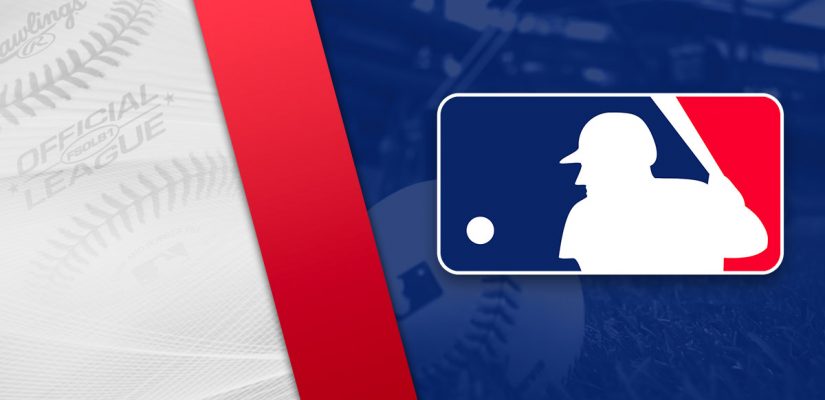 That's right, folks, we're in the ninth work stoppage in Major League Baseball history.
While threat of missing actual games is not imminent, teams are unable to make transactions — along with a wealth of other business operations — before a new collective bargaining agreement is agreed to between the owners and players.
So, in other words, we're in a roster freeze, and probably for a little while until the two sides can reach an agreement.
However, the looming locket provoked an unprecedented number of early-offseason signings, many of which involved some of the top free agents on the market and subsequent big-money contracts handed out.
It was a wild couple of weeks, but now its time to check back in on some 2022 World Series odds. Keep in mind there's still dozens of impact names still on the market — namely the No. 1 free agent in Carlos Correa — and these odds are very much subject to change.
For now, let's see who we should be buying and selling after the frenzy we just witnessed.
*Odds courtesy of BetOnline
Teams Worth Buying
New York Mets (+900)
Notable Additions: SP Max Scherzer, OF Starling Marte, OF Mark Canha, 2B/3B Eduardo Escobar
I know, I know. Everyone was going bonkers when Steve Cohen took over the franchise and brought in Francisco Lindor and signed the start shortstop to a megadeal that would keep him in Queens long-term. I also realize the teams lost free agents in Marcus Stroman, Noah Syndergaard and trade-deadline acquisition Javier Baez while Michael Conforto now waits for a new CBA before signing his free-agent contract, wherever that may be.
But man, getting Max Scherzer to pair alongside a (hopefully) healthy Jacob deGrom should instill fear into the NL East and abroad.
Two of the top five pitchers in baseball are now in the same rotation, one that is rounded out by a bounce-back candidate in Carlos Carrasco and fellow right-hander Taijuan Walker. Cohen probably isn't done adding to his rotation, but that's a heck of a start.
On Opening Day in 2019, Max Scherzer and Jacob deGrom faced each other and combined for 22 strikeouts.

Now they are teammates. pic.twitter.com/b00lCTd29Y

— MLB Vault (@MLBVault) December 1, 2021
On the offensive side, Lindor could be the biggest potential bounce-back bat in baseball. A career .278 hitter with a 117 wRC+, Lindor fell well below career norms in his first season with the Mets while his 2.7 fWAR was by far his lowest in a full season in his career. Remember, this was a 7.7 fWAR player in 2018 and a 5-plus in the two seasons prior.
Marte is a power/speed threat with an elite glove in center field while Canha and his on-base skills  — and career 116 wRC+ — is a nice addition to an outfield that includes another on-base machine in Brandon Nimmo.
Let's also remember many of the key pieces of the team's top-10 bullpen from last season will be back in the fold.
This isn't so much as hammering the Mets due to the Scherzer acquisition, but with a sterling rotation, re-vamped outfield lined with speed and on-base skills, a bounce-back candidate in Lindor, another power bat in Escobar, a home-run monster in Pete Alonso at first base and a quality bullpen from a season ago and there's many reason to like the Mets, even if they're among the World Series favorites.
Seattle Mariners (+1800)
Notable Additions: SP Robbie Ray, 2B Adam Frazier (trade)
After finishing just shy of an AL Wild Card spot in 2021, the Seattle Mariners were expected to be big players this winter, and so far they've delivered.
They got started early with a trade for second baseman Adam Frazier who enjoyed an All-Star first half with the Pittsburgh Pirates before scuffling down the stretch as the San Diego Padres' season spiralled out of the control.
In Frazier, however, the Mariners lock down their second-base position with a player who hit .305 (career .281) with excellent plate discipline. Frazier's 10.8% K-rate last season was the fourth-lowest in baseball among qualified hitters a season ago, however his glove also grades well above average with +7 defensive runs saved, as per FanGraphs, and also ranked in the 74th percentile in terms of outs above average, as per Statcast.
However, the big fish landing off the Pacific for the Mariners is the reigning AL Cy Young winner Robbie Ray who parlayed a one-year, $8M deal with the Blue Jays into a five-year, $115M deal with the Mariners this winter.
Ray turned in a 6.62 ERA/6.50 FIP between the D-backs and Blue Jays in 2020, but went on to post a 2.84 ERA and 11.54 K/9 while posting a walk rate of 2.42 BB/9 that easily marked a career-high for the left-hander.
Rays fronts a staff that might not be the deepest in baseball, but packs potential with Chris Flexen and Logan Gilbert showing promise many times throughout the 2020 season while Marco Gonzales had been a steady hand atop the Mariners' rotation since the 2018 season, pitching to an ERA of 4.00 or better in each of his four full seasons on the west coast.
Lest we forget the fact that the Mariners' bullpen finished eighth with a 3.88 ERA a season ago as one of the more improved groups in baseball. The relief market has plenty of time to marinate — even more with the lockout — so expect Jerry Dipito to be in on some bullpen arms as well.
This is pure speculation on my part, but don't rule out a Trevor Story or Carlos Correa blockbuster signing in Seattle. The Mariners are seemingly insistent on leaving J.P. Crawford at the shortstop position, and while Correa would be a long-shot in being convinced in a shift to third, Story has been rumored as a Seattle target with a potential move to the hot corner.
We know Dipito is not afraid to make bold moves, and if the Ray signing is any indication, he's all in. The rebuilding A's and an Astros team that could very well lose Correa a year after watching George Springer sign in Toronto leaves plenty of optimism for a team such as the Mariners — or even the Angels — to dream of AL West supremacy as soon as 2022.
You can bet Dipito smells blood in the water and will continue to work on improving his ball club with all-in moves once the new CBA is completed.
Detroit Tigers (+3300)
Notable Additions: SS Javier Baez, SP Eduardo Rodriguez, C Tucker Barnhart (trade)
Baez wasn't the shortstop at the top of the Tigers' fans wish list this offseason — that would be the A.J. Hinch-linked Correa — but he's a major upgrade to what has been a black hole for the team for many, many years.
He's not without his flaws given his low-walk, high-strikeout ways, but he's an elite glove and power bat that plays the position every day with excitement and energy, something Tigers fans haven't seen at Comerica Park during what has seemed like an eternity of a rebuild.
While the Baez splash was attracted not only the most headlines but also the most dollars of the Tigers' fruitful offseason to this point, I wonder if Rodriguez could rival Baez as the best offseason addition general manager Al Avila was able to reel in.
While Baez finished as high as second in the MVP voting during his 34-homer, 111-RBI 2018 season, Rodriguez place sixth in AL Cy Young voting as recently as the 2019 season when he turned in a 3.81 ERA while winning 19 games for the Red Sox.
He was also perhaps the unluckiest pitcher in baseball last season. He finished with a 4.74 ERA, but also tied a career-high with a 3.50 xERA while posting a career-bests in FIP (3.32), xFIP (3.43), SIERA (3.65), K-rate (27.4%) and walk rate (7%).
Rodriguez also ranked in the league's 87th percentile in hard-hit rate and 90th in average exit velocity, yet yielded a massive .363 batting average on balls in play, a figure miles above his .311 career mark.
Now, Rodriguez gets an opportunity to front a rotation that features franchise pillars in Casey Mize, Tarik Skubal and Matt Manning while potentially possessing the best bounce-back potential of any pitcher in baseball given the brutal luck he endured a season ago.
Al Avila is excited to build up the Tigers roster, after years of tearing down. He said it's good to plan for Javier Baez and Eduardo Rodriguez bobblehead nights.

"As opposed to getting calls from the business side: 'Can we do this for this guy or is he not going to be around?'" pic.twitter.com/xMdkK9HOBH

— Brad Galli (@BradGalli) December 1, 2021
In Barnhart, the Tigers get a gold-glove caliber catcher to handle the aforementioned rotation. With Jake Rogers out for much if not the entire 2022 season following Tommy John surgery, Avila traded for Barnhart less than 24 hours after the conclusion of the World Series to immediately address a need in a thin catching market.
They might have won just 77 games last season, but that figure bested projected by at least 12-15 wins as Hinch and his staff turned this organization around in a hurry. The Chicago White Sox are still the top dog in the AL Central, but the Tigers plan to compete in the immediate term and Avila likely isn't done yet.
If you're looking for a longshot to buy, the Tigers are as good as any at the moment.
Teams to Sell
Los Angeles Dodgers (+650)
Notable Additions: UTIL Chris Taylor (retained), RP Daniel Hudson
While we can only lock in buys at the moment, as it stands right now, I'm selling the Dodgers.
We don't know what they're going to do post-lockout as there's a wealth of impact names still on the market, including Clayton Kershaw and Kenley Jansen. Still, they've already seen Scherzer leave, and if there was ever a time for Kershaw to follow suit now is it.
As it stands right now, their rotation consists of Walker Buehler, Julio Urias, Tony Gonsolin, David Price and a battle for a fifth spot that's likely to be irrelevant once the Dodgers inevitably sign a starter. Nonetheless, the rotation as it stands today is not only far inferior to the one they finished last season with, but you can find many superior groups across baseball.
Now, the team did bring back a key piece in super utility player Chris Taylor on a reasonable four-year deal, and the Dodgers' offense largely remains intact. The loss of Corey Seager might be felt, but this is such a deep and dynamic offense when healthy isn't not the end of the world that the team didn't hand Seager more than $30M for the next decade like the Texas Rangers just did.
I'd still stack that offense up against anyone in baseball. I wouldn't do the same with the pitching, however, and that's a problem as the World Series favorite by a fair amount.
In other words, now is not the time to buy the Dodgers, so let's sell for the time being.
Boston Red Sox (+1800)
Notable Additions: Jackie Bradley Jr. (trade)
The Red Sox inched their way into the postseason on the final day of the regular season, knocked off the rival Yankees in the Wild Card game, upset the Tampa Bay Rays in the ALDS and even took a 2-1 lead over the Houston Astros in the ALCS before losing the final three games of that series.
I'm not so sure a similar fate is in the cards for a Red Sox team that competes in the brutally difficult AL East.
They lost a key rotation member in Rodriguez to the Tigers on the open market and keep in mind that trade deadline acquisition Kyle Schwarber is also a free agent yet to sign a contract prior to the lockout.
They traded Hunter Renfroe for a reunion with Bradley and prospects, but the trade saps power out of the lineup, although Bradley does address their need in center field that opened upon his departure.
Offense shouldn't be a problem with Xander Bogaerts, Rafael Devers and J.D. Martinez anchoring the lineup, and the club will get a full season out of Chris Sale this time around. However, what they get out of Nick Pivetta, Michael Wacha, Rich Hill and James Paxton remain to be seen as each of those arms have their own question marks whether it be injury, durability or performance-related.
Jackie Bradley Jr. is going back home to Boston. pic.twitter.com/d70vL3eJ2b

— Danny Vietti (@DannyVietti) December 2, 2021
By no means is this a bad baseball team. However, there's a big hole in that rotation without Rodriguez taking the ball every fifth day and competing with the Rays, Yankees and Blue Jays consistently in that division requires some very good pitching, and I'm not so sure the Red Sox are deep enough in that department.
With many of the high-end arms off the market, this could be what the Red Sox go with, and if that's the case, I'm selling at +1800.
Texas Rangers (+4000)
Notable Additions: SS Corey Seager, 2B Marcus Semien, OF Kole Calhoun, SP Jon Gray
The Rangers have spent the most money in free agency this winter in Seager and Semien alone as the middle of their infield will rival the best in all of baseball.
However, is that enough? Gray is a nice addition to the rotation with a health of upside, but after Gray you're looking at Dane Dunning, Taylor Hearn, Sam Howard, Kolby Allard and a mix of others that will fight for jobs.
Rotation additions could still be had, but outside of bringing Clayton Kershaw back to Texas or adding a Carlos Rodon there isn't much in terms of top-tier starting pitching left on the market. Even if there was, are the Rangers going to splurge yet again after spending more than a half-billion dollars on Seager and Semien alone?
The lineup is greatly improved to be sure and Adolis Garcia and Nick Solak bring plenty of upside as young bats while Garcia is coming off an AL Rookie of the Year type season.
However, there's plenty to be desired in terms of that rotation and the bullpen has yet to see a substantial upgrade (I know, there's time), after finishing in the bottom half of the league a season ago.
I just don't view this team is playoff bound quite yet with a rotation loaded with inexperience heading towards next season.