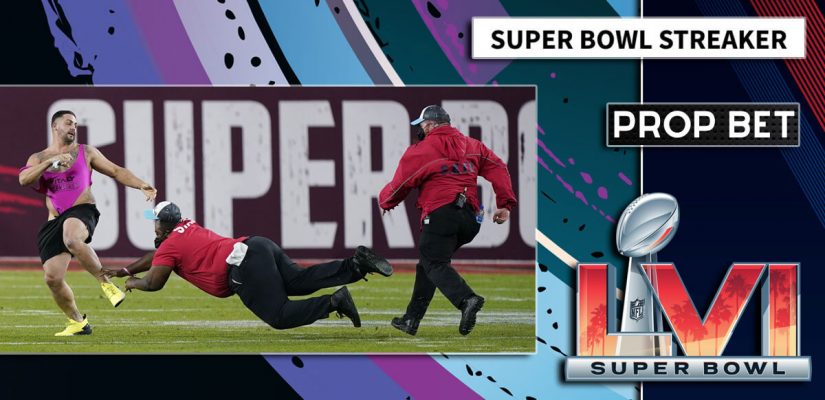 We're less than a week away from Super Bowl Sunday, which means we've officially reached the nuttiest, most exciting time of the year for sports betting.
That's right – I'm putting Super Bowl prop season ahead of March Madness, the World Series, Champions League, and everything else. And I'm doing so because no other sporting event inspires such a tsunami of creative – and often hilarious – betting lines as those churned out by the top NFL betting sites ahead of the Big Game.
There are many routes one may choose when betting Super Bowl props.
If you're more grounded in your approach, wagering on over-unders for various teams and player stats might be your speed. There's also a wide selection of "first completion," "first to score a touchdown," "first interception," and similar prop bets.
For bettors willing to get a little goofy with their picks, you have the classic Super Bowl specials, such as "which color of Gatorade will be dumped on the winning coach," "over-under on the length of the National Anthem," and of course, the opening coin toss.
Then there are the Super Bowl prop bets that appeal to my handicapping sensibilities…
The weird stuff – opportunities to wager on maximum chaos.
One of the annual fixtures within this category – available at all the best Super Bowl betting sites – is the now-infamous "streaker bet."
Will a streaker run onto the field during the Super Bowl broadcast?
Last year, the answer was a resounding "yes." And it became one of the most talked-about stories in all of sports — and sports handicapping — over the week following Super Bowl LV.
1) You Can Control the Outcome
Let's be honest: Winning money betting on football can be challenging. It's one of the most popular sports in the US and thus receives maximum attention from oddsmakers and sharp bettors.
Super Bowl props provide a higher-than-usual number of opportunities to get lucky on a big payout, but it's just that: luck.
Of course, you could read expert opinions on this website, crunch numbers from this NFL season, and analyze historical Super Bowl data and betting trends – and so long as you only invest in the more mundane wagers, you'd improve your odds of winning money on Sunday.
Still, even with the most intellectually sound handicapping strategies, you're relying on fate to deliver your winnings.
That is – unless you put money on the one prop that allows for bettors to take matters into their own hands and deliver the desired results: the Super Bowl streaker bet.
Florida Man 2021
It was this brilliant thought process that led Yuri Andrade, a true "Florida Man" in every way, to break onto the field in a pink thong bathing suit during last year's festivities in Tampa Bay.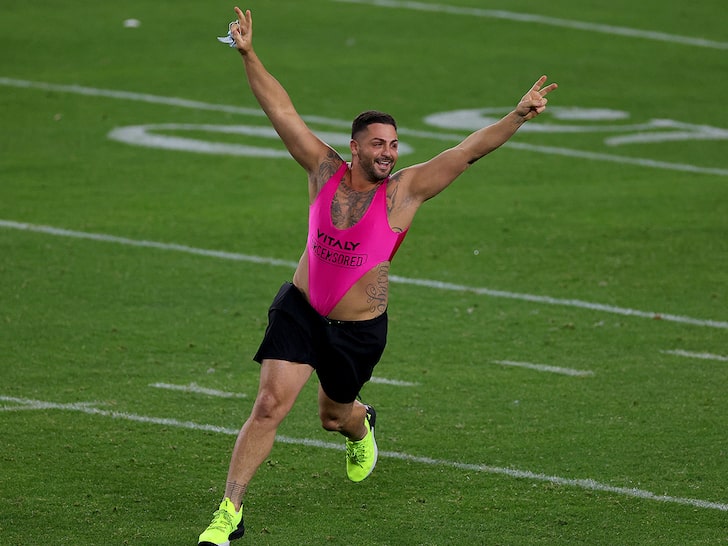 He wagered $50,000 in favor of a streaker at Raymond James Stadium, told his friends to place bets as well, and bought tickets to the game.
Unfortunately, Yuri couldn't keep his mouth shut.
Two days after Super Bowl 55, Andrade appeared on a Tampa Bay radio station to brag about winning $370,000 on the stunt – well worth the price of Super Bowl tickets, plus $1000 in bail to get him and his friend (who acted as a decoy when Yuri rushed the field) out of jail.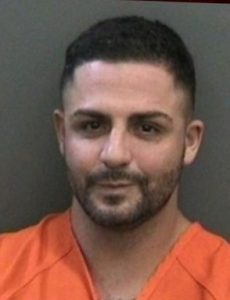 The story went viral, and by Wednesday, TMZ reported that Bovada did "identify some betting irregularities on our Super Bowl prop 'Will a fan run onto the field during the game?'"
The online sportsbook's investigation resulted in full refunds on every Super Bowl streaker bet.
We must be more intelligent than Yuri Andrade.
You can't place a massive wager from an account with your real name. When the streaker's name is released, they'll undoubtedly check it against their user profiles – especially those with winning bets pending.
You're going to need an accomplice. Maybe find a patsy willing to do the deed in return for half the purse and legal fees.
If you're the do-it-yourself type, you'll need an associate to place the bet under their name – someone who can't be traced back to you. Erase all social media connections.
Hypothetically, of course!
Obviously, I could never suggest our readers break the law – and I DEFINITELY wouldn't encourage anyone to rip off any of our beloved top-ranked football betting sites.
This section is nothing more than a thought experiment — a hypothetical. It's fiction.
Just because you can control the outcome of a Super Bowl streaker bet doesn't mean you should. Especially so soon after someone else was caught doing it. The bookies will be on the lookout for suspicious activity, and you'll end up in an LA County jail with nothing to show for it. I haven't heard great things about that place.
Again – don't break any laws or sportsbook rules! I cannot stress enough: I was kidding.
That said, I still see plenty of reasons to make a Super Bowl streaker bet.
2) We Live in an Attention Economy
Okay – so, I can't encourage you to become the streaker you wish to see in the world; let me explain why you probably don't need to be.
In a world of on-demand content and streaming, there aren't many cultural phenomena that we all experience together anymore. The Super Bowl, which reaches roughly 100-million viewers on average, is one of the last broadcast events for the masses.
While Super Bowl ratings have remained consistently high, the world beyond the game has changed dramatically. Smartphones and social media have altered society in more ways than I could even conceive — much less list here.
All I know is that some of the outcomes have been
rampant narcissism,
short attention spans, and
the ushering in of an attention economy.
Gone are the days of people dedicating themselves to a craft, and if they're good enough — or offer something unique enough — they are rewarded with fame and fortune.
Attention for attention's sake is the name of the game.
Notoriety, at any cost, is the goal, not a side effect of success or talent.
Kids aspire to be "influencers."
There is never a shortage of people willing to do whatever it takes to be seen in such a world. Even if they must don a pink thong and sprint across a football field, knowing that the stunt ends underneath a brutal security guard dogpile, then a night in jail.
After all, we still know Yuri Andrade's name, right?
Who knows how many social media followers he gained for his failed $370,000 gambit. How many people read his story and pondered how they'd capitalize off such an attention boost?
A cultural icon like the Super Bowl will always be a target for attention seekers and activists hoping to deliver a message – or at least be seen – by as many people as possible.
Between those two groups alone, I expect we'll see Super Bowl streaker bets paying out winners more often than not in the foreseeable future.
3) No Matter the Score, It Keeps Things Interesting
The best thing about betting is how it adds to the viewing experience.
Depending on your wagers, the game itself ceases to be the primary concern.
Even if the contest is a one-sided affair, bettors with unsettled prop bets are every bit as invested in the action through to the final whistle as they were at kick-off.
Super Bowl streaker bets fit the bill.
It doesn't matter how competitive the matchup is between the Rams and Bengals; as long as the broadcast is rolling, hope remains for a crazed fan to leap onto the field and lead security on a wild goose chase.
Think of Super Bowl streaker props as entertainment insurance. Whatever happens between the two teams competing for a championship, you have a reason to stay invested.
It's the kind of prop bet that's a perfect conversational piece at Super Bowl parties.
As long as you hold out hope for a streaker and keep the enthusiasm high, you'll raise the entire gathering's spirits for the duration of the game. The bet provides a silly comedic call-back during lulls in the action – both on-screen and in the room.
And if a streaker appears on the field?
The group will erupt as if it were a game-winning touchdown in the final seconds. People love witnessing long-shot bets come to fruition, especially if you've spent the previous few hours begging for a sprinting trespasser to materialize. Whether or not to share the big payout (at +750 or so) is up to you.
By the way, the Super Bowl streaker bet isn't the only prop to provide "entertainment insurance."
If you read some of our other NFL blogs, you'll find a litany of wagers that won't be decided until the final play.
Many of the over-under bets pertaining to individual players' stats fit this description.
The same could be said for the 48.5-point total, which may still be in play well after the game is out of hand.
Then there's always the Gatorade prop – we won't know the drink's color until there's a winning coach on which to dump it.
The same goes for Super Bowl MVP props – and countless other examples!
Still, this year I'm partial to the Super Bowl streaker bet.
If there's one thing I've found in my 38 years on this Earth, it's that you can never go wrong betting on the stupidity of the American public – especially when the world is watching.