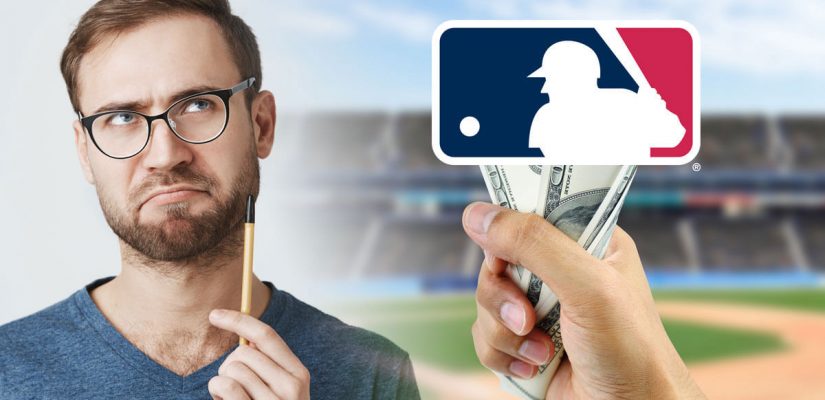 Most MLB gamblers don't start looking at games until the regular season starts. But winning baseball bettors usually start evaluating teams and players when spring training starts.
A lot of things change every offseason in MLB, and spring training is your first opportunity to see how the changes are going to influence the results in the upcoming season.
Here are six things that every MLB gambler needs to consider entering spring training. Number five isn't something that most gamblers think about, but it can be a big advantage if you start paying attention to it.
1. Manager Changes
MLB fans tend to focus on players, which are important but tend to ignore how important manager changes can be. But you can't afford to ignore how managers change things if you're betting on MLB games.
Managers tend to fit in one of two situations.

A manager is either a first-time MLB manager or managed an MLB team before and is getting another chance. No matter how much experience in their jobs a first-year MLB manager has, it's difficult to predict exactly how he's going to influence games in his first season. Sometimes a guy that was a great pitching or hitting coach turns out to be an excellent manager, and sometimes he turns out to be in over his head.
One thing I always look for is a clue to how respected he is among players. Is he going to be able to keep the clubhouse together and work toward a goal of winning, or will he have a hard time navigating through the ups and downs of a season and all of the different personalities in the clubhouse?
These answers aren't easy to figure out.
But you can start in spring training by keeping a close eye on how things go before the season starts. Managers who have managed before have a track record that you can look into. But people learn and grow, so take this into account when evaluating a new manager who has managed in the past.
2. Coaching Changes
Coaching changes are ignored even more than manager changes, but a hitting or pitching coach change can make a big difference to performance.
Even though MLB players are supposed to be professionals, the fact is that some coaches can get more from their players than others. For example, a top-notch pitching coach can be worth more than a half a run on a team's ERA over the course of a season, which is quite a difference in wins and losses.
On the other hand, a poor pitching coach can have the opposite effect and cost his team several games. Hitting coaches are a little harder to pin down because the best hitters hit no matter who the coach is.
But where a hitting coach can make a big difference is with younger hitters or hitters who have struggled in the past. A good hitting coach can help a player who has bat speed make small adjustments to unlock higher potential.
Hitting and pitching coaches often have past experience, so it pays to start keeping track of their results each year. But also try to adjust the results based on the overall talent they have to work with. The best pitching coach in the world can't turn the worst pitchers in the league into all stars.
3. Players in New Stadiums
You're not going to learn a lot about players who are playing in new stadiums during spring training, but you can use spring training to get a jump start on the regular season. I track spring training hitting stats for every player from year to year.
You're going to learn that some spring training stats matter and some don't.
Some players don't have to do anything in spring training and do find in the regular season, and others play in the regular season just like they did in spring training. You can also access stats for hitters by stadium from the past.
If a player goes from the Padres to the Dodgers, you have plenty of stats from the player playing in Dodger stadium in the past. But you have fewer stats if the player came to the Dodgers from the Orioles.
But you can compare player stats in similar stadiums from the past. Also, don't forget about surfaces, climate, and altitude when looking for comparable stadiums.
4. Everyone Is a Year Older
Every player is a year older in spring training than they were a year ago.
So for older players, you need to try to determine if this is the year the player starts to decline or if they have at least one more year of normal production left.
For young players, another year of experience can be the difference between a fringe player and a breakout season.
But some players never seem to reach their ceiling, and it's a mystery why.
While this isn't an exact science by any means, it seems like hitters improve until they're 28 or 29, can stay about the same until they're 32 or 33, and then start to decline rapidly.
Pitchers are harder to predict, as some fall off a cliff quickly at just about any age, and a few seem to get better as they get older, even if they lose some velocity.
It's difficult to make adjustments for players from year to year, but the better you learn how to do it, the better your betting results are going to be.
5. Who Got Paid and Who Wants to Get Paid?
Humans are funny creatures, but nothing messes with them as much as money. Look at how many times a player who just signed a huge contract has a down year and how many times a guy getting ready to sign a contract has a career year.
That MLB teams pay more for past production than future production, but this trend has changed somewhat in the past 10 years. A few players still get paid a lot based on past production, but more teams are tying up younger players to long contracts.
Of course, not every player who signs a big contract has a bad year, and not every player looking for a contract has a big year. But it happens enough that you have to be aware of it when evaluating players.
I usually predict a slightly down year for players who just signed a big contract until they prove me wrong. And good players who are going to be a free agent next offseason tend to get a little bump when I evaluate them unless they prove me wrong.
Of course, this isn't a perfect science, but if you track these things closely, you can do a better job predicting what's going to happen in the future.
6. Velocity and Spin Rates
Major League Baseball has been trying to control how pitchers are able to influence spin rates, so this changes from year to year. But you need to track spin rates and velocity for pitchers from season to season and from month to month.
Spin rate and velocity have more to do with pitcher effectiveness than anything else except control.
And even with great control, some pitchers still struggle. When I started betting on MLB, spin rate wasn't something that could be tracked. But now, you can access spin rate for every pitcher, and you need to be using this information when you evaluate games.
I also like to look at average spin rate by pitching staff before a pitching coach started with the team and after the coach has been there for a while. Some pitching coaches help their pitchers increase spin, while others don't.
If you're like me and started betting before all of the advanced stats were available, don't take too long to start using everything at your disposal.
Conclusion
With all of the changes that happen between Major League Baseball seasons, it's hard to keep track of everything you need to track to help you evaluate games. But spring training offers quite a few clues that smart MLB gamblers can use.
New managers and coaches either help or hurt their teams, and your job is to figure out which way things are going to go. Of course, players in new stadiums are going to perform differently, but it's hard to tell exactly how much the performance will change.
Everyone is a year older, which means more experience for young players and that older players are closer to decline. All of these things can help you win more often when you bet on MLB games.