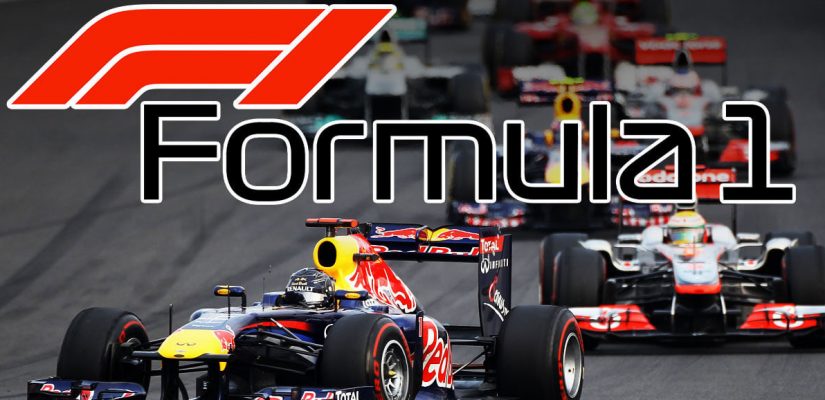 If you haven't heard, Formula 1 is having a bit of a moment for American sports fans.
With the release of Netflix's popular documentary series "Drive to Survive" that showcased the culture of F1 like never before, there has been a response that includes increased interest on Formula 1 as a betting option. Like handicapping any sport you're unfamiliar with, there's a very real learning curve that must be experienced before you really start to feel confident in what you're doing.
In this article, I'll go over all of your prop bet options and explain how you can capitalize.
1. Fastest Qualifier
Formula 1 racing includes a qualifying event, just like its American cousin, NASCAR. Now this might sound fairly simple, but there's a little wrinkle, as you can place your bet in straight up or as an "each way" bet. This is something that is common in horse racing.
If you're familiar with that process, this will come naturally to you.
Because an each way bet can also be applied to the overall winner, here's a brief rundown of how it works:
If the player/racer/horse you bet on wins the event, then you'll win the full win portion. The other part of the bet – known as the "place" way – isn't quite so straightforward and can be a little tricky to understand. Basically, sportsbooks will give provide odds on the competitor finishing in a range (for example first through fifth place). You'll receive a payout if they finish in this range, and the amount you're paid out will be adjusted according to the risk you take on.
Of all the props F1 offers, this is about as easy as it gets. Don't stress about the 'each way' technicalities – once you try it out you'll pick it up quickly.
2. Podium Finish
Arguably the most popular bet in the world of Formula 1 handicapping, the "podium finish" bet allows you to, as the name suggests, bet on racers finishing in the top 3.
Each driver will have different odds, but there's almost always going to be some value in all of your options. It's not a bad idea to consider betting on more than just 3 drivers when it comes to this type of bet.
In fact, you could bet on several drivers to finish on the podium, and if you hit 2 of these correctly, you'd still be looking at a nice payday.
3. Top 6
Here's where you can really start to find some high-value options. As you'd expect, this bet places odds on drivers finishing within the top 6.
Why is the value so much higher here than in other areas?
Simply because there's a much higher chance of a "longshot" hitting. In all likelihood, there aren't going to be a ton of major surprises in the top 3. But when you extend that all the way down to place number 6, you can get someone at an outstanding risk-to-win ratio.
If you're someone who likes playing moneyline underdogs with regularity, the top 6 prop bet is going to be right up your alley.
4. Safety Car Period
A real prop bettor's prop bet option, the "Safety Car Period" allows you to bet on whether or not you think there is going to be, as you might expect, a "safety car period" during the race.
For those who are unfamiliar with the sport, the safety car period occurs when there's an accident or inclement weather that requires drivers to slow down. When the silver Mercedes driven by Bernd Mayländer (yes, there's a designated safety car driver) comes out, that's what will let you know you've hit on this bet.
As for the value on this one, it depends how you want to play it.
If you're going to bet "yes" on whether or not the safety car will appear, you're going to have to pay a little bit of money. It happens more often than not, and odds are typically between -230 and -270. If you bet that it won't come out (check the weather beforehand), you'll be getting around +200 odds, which I'd call "high value."
You can also bet on how many safety car periods will happen during the race. This allows you to get much more flexible with how you want to bet, and has a range of value depending on your choices.
5. Driver Specials
Just like player props in a sport like football or basketball, "driver specials" give you the opportunity to focus on a single driver.
Some of the "specials" that sportsbooks will offer include:
Whether or not a driver will be caught speeding while they're in the pit lane.
If they'll be in the lead for a full lap at any point in the race.
Or if they'll be the first or last to make a stop to the pit area.
You should have some of idea of how a driver typically races before making these bets.
For example, if you've noticed a particular driver has started to implement a strategy where he waits as long as possible before making a pit stop, you can try to profit off this knowledge with a driver specials bet.
6. Winning Margin
To be honest, I've never found any reliable data that would help you get this one right, but if you're playing the odds, betting on how large the margin of victory will be (in seconds) can be an option that's on the table.
Typically you're going to be presented with three primary options, but depending on the sportsbook platform you're using, you may be able to find some alternative options. Those three main options are: under 5 seconds, 5 to 10 seconds, and more than 10 seconds.
This particular prop is another in which I'd consider the odds and the value they present prior to making your decision. If your goal is to predict this one accurately, I wish you good luck, because it's nearly impossible.
7. Retirement
No, I'm not talking about which drivers will call it a career after the race. If you're not familiar with the terminology, "retirement" in Formula 1 refers to a driver ending his race early as a result of mechanical failure.
It's not an uncommon occurrence:
Especially at some of the bigger races, and there are a few ways you can bet on whether or not you think it'll happen. Sportsbooks will put odds on individual drivers, and you can wager on whether or not you think that particular driver will be the first to retire. In addition, you'll also be allowed to bet on if you think that no driver will retire during the race. If you're taking the "no retirement" option, don't risk too much of your bankroll – this is the most unlikely option (though it does happen occasionally).
Finally, because accurately picking the first driver to retire is extremely challenging, you can also choose the first constructor (car maker) to retire. For example, you can bet on McLaren to be the first retiree, instead of the individual driver.
8. Classifieds
Those who aren't into the world of Formula 1 might not know this one either, but being "classified" means you've completed more than 90% of the Grand Prix distance in a race.
You can bet on whether or not a certain driver will be classified, but my recommendation would be to bet the total. Sportsbooks will present odds such as 13.5 drivers (-110), and from there it functions as any other totals bet.
This is another bet in which you should take the weather into consideration, as that can often be the determining factor in how many drivers classify.
Conclusion
Ready to put your new knowledge to the test?
You might be hesitant to dip your toe into a sport that doesn't have a huge following in the U.S., but if you've watched the documentary series – especially with an open mind – you won't need much convincing. The compelling storylines and Saturday-morning action (when nothing else is going on) fits in seamlessly with your other sports interests. Oh, and if you get good and handicapping it, you might have a new revenue stream you never expected.
My advice? Give it a try and see if it sticks.