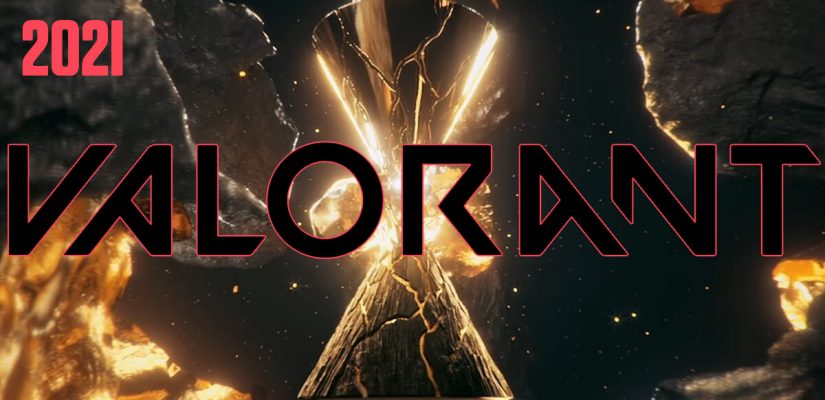 This year, we saw a few great Valorant events that really made the game even more astonishing and brought it to an even greater stage. Betting on Valorant in 2021 has proven to us it's not that easy to predict matches in these games. We saw some undefeatable runs in big tournaments and underdogs winning even bigger ones. Without further ado, let's get into this recap and learn some things which are bound to be of use in the upcoming year of 2022!
Valorant Betting in 2021 | Biggest Events
The first bigger event worth mentioning, if we go by chronological order, was the Stage 2 Masters in Reykjavik. This was the first tournament that had all the teams from every major region. NA dominated the event with Sentinels winning the whole thing without losing a single map. People saw the form Sentinels were in and mostly betted on them. This event was the birthplace of many rivalries, but most notably NA vs. EU.
Stage 3 Masters Berlin
Valorant betting in 2021 really got interesting after the Stage 3 Masters in Berlin. Strong teams competing for greatness on high levels – that's what this event was all about. Only this time everyone was a little more prepared; nothing surprising considering the fact the Valorant esports scene had practically just kicked off.
It was really anyone's game… Gambit looked like the best team and they did win it at the end, but betting was not so easy like on the previous stage of the tournament. People expected Sentinels to make it far into the bracket, but they got knocked out by Envy in the early stages of the knockout rounds.
Valorant Champions Berlin
The biggest tournament this year, by a mile, was the Valorant Champions event in Berlin. The stakes were sky-high and Valorant esports fans were on the edges of their seats. We saw the biggest teams in the world fall and rise as Acend were named the first official champions of Valorant.
What an unbelievable start! Take a look back at the best moments of the 2021 VALORANT Champions Tour. See you in 2022! pic.twitter.com/ldCRbWow6p

— VALORANT Champions Tour (@ValorantEsports) December 21, 2021
Gambit were the favorites in the grand final, but we managed to predict the upset. The underdogs Acend won and by doing so they have proven that in Valorant – anything is possible. We will surely see many more tournaments like this one in the upcoming year, so make sure you stay tuned. Of course, we'll also continue our Valorant betting coverage in 2021 as well as 2022. If that's what you're here for, you better bookmark us and visit often!
Valorant Champions Tour 2021 | Most Notable Teams
Several teams stand out from the bunch in the "most notable teams" conversations. Interestingly enough, there's not a single regional powerhouse. Instead, Valorant talents are scattered throughout all major regions, which ought to contribute to the long-term stability and talent pool in general.
That said, let's check out Valorant teams that shaped up the 2021 Valorant Champions Tour!
Sentinels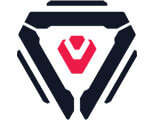 When it comes Valorant betting in 2021, the one team you had to have seen were Sentinels. They won the second stage masters in Reykjavik without a single map lost. That's right! They didn't lose a single map in the whole tournament. Everyone thought they have to have had a secret formula of some sort and that they will go on undefeated for a long time.
At the time, with the fresh signing of TenZ and the likes of ShahZaM and SicK who switched to Valorant from CSGO, they have a promising future. Also with Dapr on the sentinel role and Zombs on that smoker, they will surely be the ones to watch in 2022.
Team Envy and 100 Thieves

Team Envy and 100 Thieves are maybe the only other NA teams who have earned the right to be put up next to Sentinels on this list. Team Envy were the ones to eliminate Sentinels out of the Stage 3 Masters: Berlin: with Yay being their star player. We are sure we'll see them more and more in the spotlight after they won that second place in Berlin.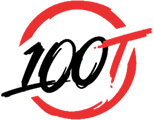 As for 100 Thieves, they got far in that same Masters event with Envy, but they got eliminated by them as well. Recently they've made some roster changes and added some freshness to the team. We have yet to see how the best player in the team (Asuna) will adapt to these changes and will they go on to qualify for more big events.
KRU Esports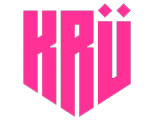 South American teams really haven't made much impact on the scene. They do get qualified, but once they're there they can't seem to do much. All except KRÜ esports. They are the ones who made all the commotion on the Champions event. It's the real underdog story from Berlin, no doubt about it!
After knocking out Sentinels, they went on to face FNATIC and beat them too. In just a few days they've bested the first place winners and the second place holders of the stage 2 masters in Reykjavik. The 6k ace from keznit was one of the best plays so far we've seen. We will sure keep a close eye on these guys.
European Powerhouses
When it comes to Valorant, the European region seems to produce a lot of quality teams. There are many that should maybe be on this list, but the ones we believe did the most and are the ones to watch next year are Team Liquid, Gambit, Acend, and Fnatic.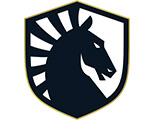 If we were to just name all the accomplishments these four teams have made in Valorant since the game's esports inception, it would take up the whole page, for sure. Liquid with ScreaM, Gambit with nAts, Acend with cNed, and FNATIC with Derke – these teams and players are forces to be reckoned with. As such, they should never be taken for granted!
Gambit did win the Stage 3 Masters in Berlin, but failed to win the Champions event despite getting all the way to the final. Nevertheless, the winner of that event was still a European team. It was Acend! The underdogs who are on this list because of that very reason. After that big of performance in the final between two EMEA teams, I think it's safe to say the time of EU teams has come.
Best Valorant Players in 2021
The best players we've seen so far on events in 2021 had great individual performance and amazing k/d's, but no one could properly carry an entire event. Well, technically, lots of carrying was done (especially early on), but we can't really point out a single hardcarry that singlehandedly won an event.
Valorant is a type of game where you can't play alone, no matter the level you're at. You simply have to rely on teammates and play as a unit. However, we have still seen some spectacular individual plays and good old pwning. The one who is the best known is SEN TenZ with over a million subscribers on YouTube despite being a Valorant pro. The awareness and reaction time this man has is unbelievable. After replacing SEN Sinatraa on Sentinels he's become their new star player with ease.
Gambit's very own nAts has to be on this list of the best players in the last year. This man can do plays that just seem impossible. The young Russian sentinel/controller player is great both on Cypher and Viper equally. The way he utilizes those agents to outsmart his opponents is just jaw-dropping and amazing at the same time.
On Team Liquid we've found ScreaM, the CSGO superstar who transitioned to Valorant. The one thing you can notice right away when you watch this man play Valorant is his aim. His nickname is not the headshot machine for no reason. He surely deserves to be on this list and we hope in the next year he will have some more luck and win a title or two, at the very least.
Last, but not least on this list is the Turkish titan that is cNed. Acend's very own Operator player who mainly dominates on Jett. He won the champions final in Berlin and crowned his team the best in the world for the time being. This man has to hold the number one spot for the best player in the world, at least until we get back into competitive Valorant next year!
If you think Valorant betting in 2021 was outstanding… wait till the lines open up for early 2022 VCT action!
With that in mind, we're all done here. Thanks for reading the whole piece and we hope to see you again soon!