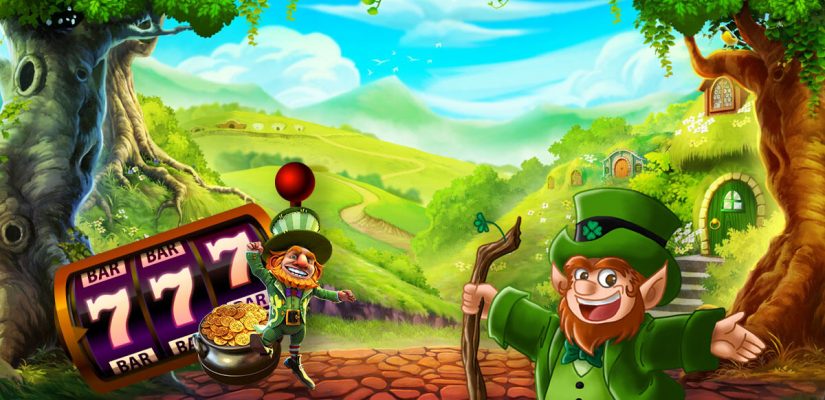 Odds are, you're either enamored with Irish slot games or, conversely, can't stand the sight of them. The reason why is rather simple: the "lucky Irish" is a motif — if not even a cliché at this point — most gambling companies tend to use and "exploit" whenever possible.
Ireland is a resilient nation, filled with feisty, strong-willed people — people who stand their ground and fight no matter the odds. So, in a way, it's less about luck and more about perseverance, but let's not get caught up in semantics.
Now, don't get us wrong: it's a great "theme" overall, but it has sort of lost its allure as time went on. Still, its quirky and idiosyncratic nature has garnered quite a staunch following, and that, in short, should really come as no surprise.
We've tried our hardest to conjure up a list of the very best Irish slot games out there and, as with any other listicle of this kind, you should only take it as an overview of what's available on the market — not as gospel.
It's also fairly eclectic in nature, but we're sure there's at least a couple of entries you'll be able to enjoy and test out your luck with!
Leprechaun Riches
First up on our list of the best Irish slots games we have Leprechaun Riches, a staggeringly beautiful Irish-themed slot that's so slick and visually appealing you're basically guaranteed to start watering at the mouth!
This is, without a shadow of a doubt, one of the most alluring Irish slot games out there, and its RTP of 97.35% is also amongst the highest on the market.
It has all the hallmarks of a great slot game, including free spins, increasing multipliers, and a host of other features most often found on the very best slots one can gamble on!! A stellar option, no doubt!
Rainbow Ryan
Coming in at second place on our Irish slot game list, we have Rainbow Ryan from Yggdrasil Gaming; this is yet another incredible slot game with a very respectable RTP of 96.3%!
It does slot (pun intended) in the medium-to-high volatility range, but you shouldn't let that dissuade you: it, too, has all the great bells and whistles we've come to expect, including a free spin mode and a very respectable 4096 ways to win.
And, as with all great slot games, it is available on a host of different platforms and devices, including iOS and Android.
Leprechaun's Magic Megaways
This one's a bit too volatile for our liking, but it sure does sweeten the pot with a bunch of interesting benefits and features that might make it worth your while: an RTP of 93%, 15 paylines, six reels, and a mind-blowing 15,625 ways to pull off a win!
As if all of that wasn't enough, there's a spectacular x20,000 top prize, reserved only for the luckiest (or most skilled) of players! This isn't the best slot Megaways has to offer, but it is nonetheless a stellar option on our Irish slots games list and worth your undivided time and attention!
Finn and the Swirly Spin
Next up, we have a truly fascinating Irish slot game from NetEnt, a company that needs no introduction. Not only is it absolutely beautiful to look at, but it's also a blast to play, too!
It doesn't, however, have a standard reel set-up — a peculiar change in gameplay that'll surely make it a refreshing option even for the biggest and most seasoned veterans out there.
It's more of a "casual" experience but is still a load of fun and is without a doubt worth taking a look at!
Racetrack Riches Megaboard
Finally, to close out our Irish slot game list, we have a truly unique entry: Racetrack Riches Megaboard from iSoftBet!
It looks like every other slot game (only with a ton of leprechaun-related graphics), but that actually couldn't be further from the truth. Its bonus feature, in particular, is what makes it truly stand out: it's a race that includes many potential (and quite sizable) bonuses!
It might be a bit too volatile overall, but if you're lucky, the game will reward you handsomely for your efforts. It also features extra wilds, bonuses, and all the many features we've come to expect from top-tier slots, including phenomenal graphics and a soundtrack to match!