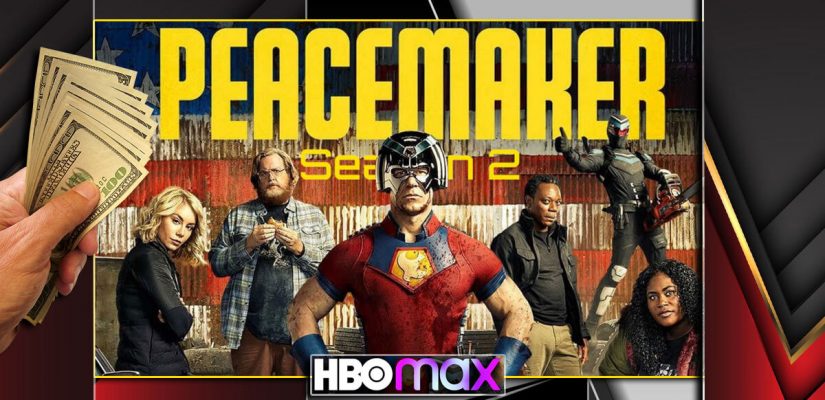 To absolutely no one's surprise, HBO Max has picked up Peacemaker for another season.
The Suicide Squad spin-off is written and directed by James Gunn and stars series lead John Cena in the role of Christopher Smith/Peacemaker. Peacemaker may have changed the trajectory of the DCEU, which has always lagged behind the Marvel Cinematic Universe.
The raunchy and violent – but most of all, hilarious – superhero comedy resonated with audiences; the series is the best-reviewed DCEU film or series to date.
The series has a Rotten Tomatoes rating of 94%.
Peacemaker's score beat:
Wonder Woman – the previous record-holder with 93%.
The Suicide Squad, Gunn's other DCEU project with 90%.
Shazam! at 90%.
Birds of Prey with 79%.
Batman V Superman: Dawn of Justice with 27%.
The original Suicide Squad and its whopping 26%.
The season finale set HBO Max's single-day viewership record. Before it even aired, the streaming platform renewed the series for a second season.
F#CK YEAH!! Peacemaker finale had the biggest single day performance for a Max Original series ever and finale viewing was up 44% over premiere. Thanks to all the fans who kept showing up more and more every week this season. @HboMax @DCpeacemaker pic.twitter.com/pp8c9JGuGl

— James Gunn (@JamesGunn) February 18, 2022
"Creating Peacemaker has been one of the true highlights of my life, both professionally and otherwise, with John Cena and the incredible creative team around me, as well as our partners at HBO Max," James Gunn said, upon learning the show was renewed. "To have something we all love so much be loved by the audience in turn has been a wonderful experience. I can't wait for folks to see where team Peacemaker goes in season two!"
Similar to those films and shows, the betting lines shared on this page are about characters who may appear in the next season of Peacemaker. It's still extremely early, so there could be opportunities to snag some excellent value on the board.
For Example:
If rumors of Margot Robbie hanging around the Warner lot get out in a few months, you'll see Harley Quinn's odds shoot from +1000 to +200 in an instant!
On the other hand, characters like The Flash and Aquaman may offer more substantial payouts later, after the hype from their season one cameos dies down.
There are spoilers for Peacemaker season one below. Don't scroll past the table of betting odds unless you're caught up through Episode 8. Unless you're not a weirdo about spoilers and can still enjoy things despite knowing what happens.
Will These Characters Appear in Season 2 of Peacemaker?
| | | | |
| --- | --- | --- | --- |
| Character | Odds | Character | Odds |
| Aquaman/td> | +250 | Bloodsport | +750 |
| The Flash | +250 | Ratcatcher 2 | +750 |
| Superman | +500 | Harley Quinn | +1000 |
| Wonder Woman | +500 | Batman | +2000 |
| King Shark | +500 | The Joker | +3000 |
| Weasel | +500 | Cyborg | +4000 |
Justice League – Better Late than Never
Episode 8 of the first season featured one of the most unexpected cameo scenes in the history of comic book movies and shows. After dispatching the alien invaders and saving the planet, a beaten and bloodied 11th Street Kids find themselves face-to-face with a late-arriving Justice League.
Silhouettes of Superman, Wonder Woman, Aquaman, and The Flash appear at the scene. Flash and Aquaman give actual cameos and exchange a few lines; the other two remain obscured.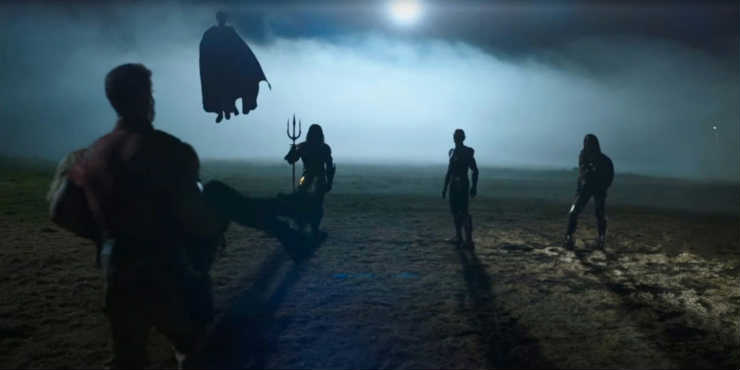 After delivering such a jaw-dropping surprise in season one, you can bet James Gunn will introduce even more crossover characters from the DC universe.
He's rumored to have a sequel to The Suicide Squad in production and a second HBO Max spin-off series – possibly for Ratcatcher 2. That could lead to more interactions between Peacemaker and his Task Force X alumni in the future.
We could also see the two Justice League members that didn't make it to the farm: Batman and Cyborg.
The possibilities for exciting appearances are endless!
It's worth knowing the release schedule for the DCEU.
Season two of Peacemaker is estimated to return in early 2023 — that's after five of the six following films hit theaters. After the success of James Gunn's DC projects, we should see more crossover events and universe builds.
Mar 04, 2022 – The Batman
Jul 29, 2022 – Black Adam
Feb 28, 2022 – Batgirl
Nov 04, 2022 – The Flash
Dec 16, 2022 – Aquaman and the Lost Kingdom
Jun 02, 2023 – Shazam! Fury Of the Gods
Might we see characters from these movies popping up alongside John Cena and friends on HBO Max?
The executives will be much more receptive to cameos now that Gunn's show is a proven commodity. Maybe the DCEU bosses will use appearances on Peacemaker to popularize their other properties.
Aquaman / The Flash +250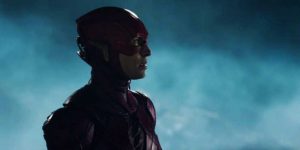 The two betting favorites are Aquaman and The Flash – the Justice League members with legitimate cameos in the finale. I would advise bettors to sit on these picks for a while. There's little reason to believe that their brief appearance in episode eight has any bearing on the likelihood of showing up again.
If anything, James Gunn has shown a preference for delivering the unexpected. Nobody thought he'd be allowed to use the Justice League in a show as foul-mouthed, sexual, and politically incorrect as Peacemaker. Sure, only two of the members spoke or showed their faces, but that included Aquaman saying the "f-word," which is shocking enough.
Now that he's done the Justice League, I expect Gunn to look elsewhere for his fan service.
That said, Aquaman and Flash have movies set for release right before season two's expected return. Studios love their corporate synergy, so I'd hate to write these two off entirely. Maybe the twist for next season is having one or both get involved and play a critical role in the plot.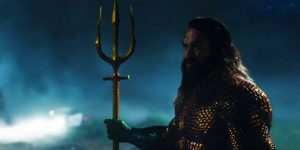 Keep a close watch for season two rumors and leaks, but if either of these characters' odds sink to +400 or below, jump on that bet immediately.
King Shark / Weasel+500
We must ask ourselves: Will James Gunn give Eagly a CGI counterpart next season? Peacemaker's pet bald eagle is the show's honorary ass-kicking animal; it's tough to tell if there's room on the series for more than one.
Of the two options with +500 odds, I like King Shark more.
He's at least interacted with Peacemaker before. They worked together on the Task Force X team that successfully infiltrated Corto Maltese and killed Starro.
Plus, King Shark doesn't know that Chris betrayed his group, killed Rick Flagg, and tried to kill Ratcatcher 2. He may be the only teammate from that mission who won't try to kill Peacemaker on sight.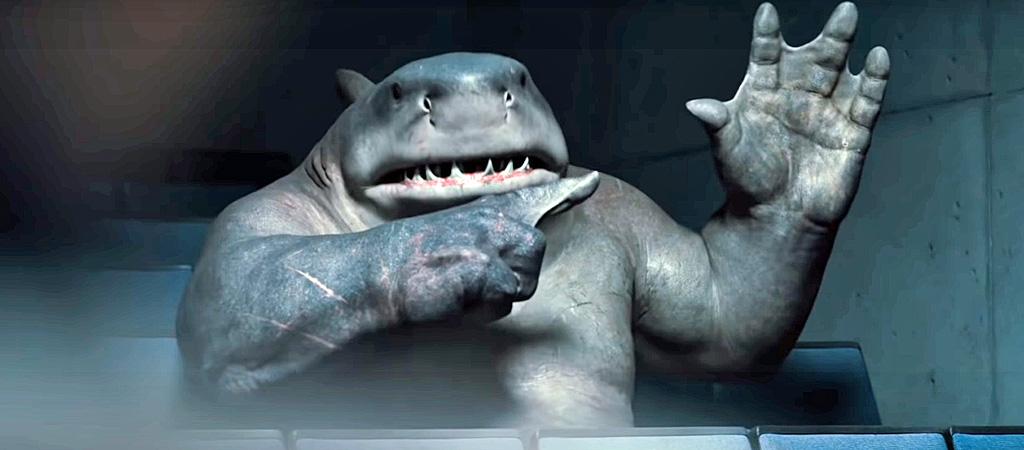 It's worth noting that Steve Agee, who plays Economos, did the motion capture work for King Shark in The Suicide Squad. He was also the voice for the hungry beast in early cuts of the film before Sylvester Stallone signed on to do voiceovers.
Might that improve King Shark's chances of playing a role in season two? It can't hurt to have the actor on set already!
As for Weasel — he was in the first Task Force X group that Amanda Waller used as a distraction. The humanoid rodent creature appeared to be The Suicide Squad's first casualty after appearing to drown in the ocean.
However, the post-credit scene showed Weasel revived and crawling to shore. Still, he never met Peacemaker or even knew there was another group of Suicide Squad members on the island. By the time he reemerged, the heroes were on their way home.
Ratcatcher 2 +750
Ratcatcher 2 at +750 is my favorite of all the extremely premature picks on the list.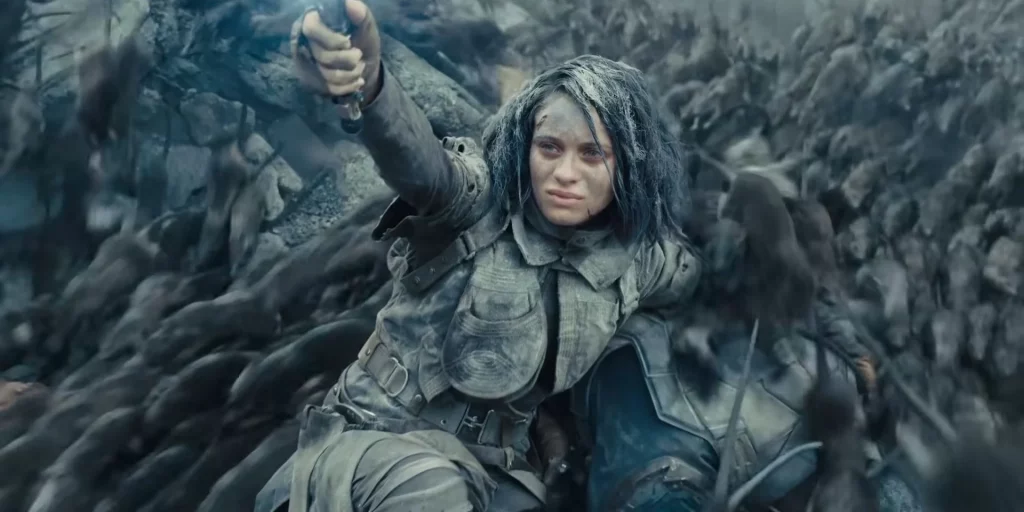 Daniela Melchoir's character was the MVP of The Suicide Squad, responsible for taking down Starro. She also gave the movie heart and added an unexpected emotional element to an otherwise absurd adventure.
Before the film's release, James Gunn said Ratcatcher 2 was the character he most wanted fans to see. He told Variety that the initial plan was to have her die at the end.
The original ending that I pitched, one main character died, and one main character did not die. And the main character who died was Ratcatcher 2. She was so sweet, I just felt like it was just too dark. Not that we don't love Polka-Dot Man; we do. I just couldn't [kill Ratcatcher 2]. So, I relented.
When Gunn talks about making another spin-off series from The Suicide Squad, I believe he's thinking about Ratcatcher 2. Before the film's release, he told interviewers how much he loved crafting the unusual superhero:
I definitely was surprised, I think, by a number of characters. But Ratcatcher II was one of them. I started to fall in love with this character – not in a romantic sense, but she's just got so much heart and so much wonderfulness about her as a human being.

Even though she's as flawed as anybody else in a way – she's very lazy, and she sleeps all the time – she's just got this wonderful heart and kindness about her that made me just love her so much as a character.
There's no way he's done writing for Ratcatcher 2.
I suspect Peacemaker Season 2 will take precedence over other Suicide Squad projects.
Rather than wait on those other projects, he'll use Peacemaker as Ratcatcher's launching pad.
Next season, she'll be introduced as a central character, with much of the plot dedicated to Chris trying to earn forgiveness and showing how he's evolved since the attempted homicide.
Bloodsport +750

Bloodsport is the other former Task Force X member with whom Peacemaker has unfinished business. Idris Elba's character won the shootout that wounded Chris Smith's neck, leaving him to bleed out under collapsed rubble.
What happens when Peacemaker's fellow special-ops mercenary learns of his recovery? Bloodsport saw Ratcatcher 2 as a daughter and shot Chris to protect her.
Would he come back to finish the job after hearing of Peacemaker's survival?
What if Mr. Dubois also learned of his former rival's heroics in saving the world from butterflies?
Now that season one was such a massive success, it will be easier to get big-name actors like Idris Elba for the show – either as cameos or reoccurring roles.
Bloodsport at +750 offers tremendous value. To continue his growth from villain to hero, Peacemaker must come to terms with the man who nearly killed him.
Harley Quinn +1000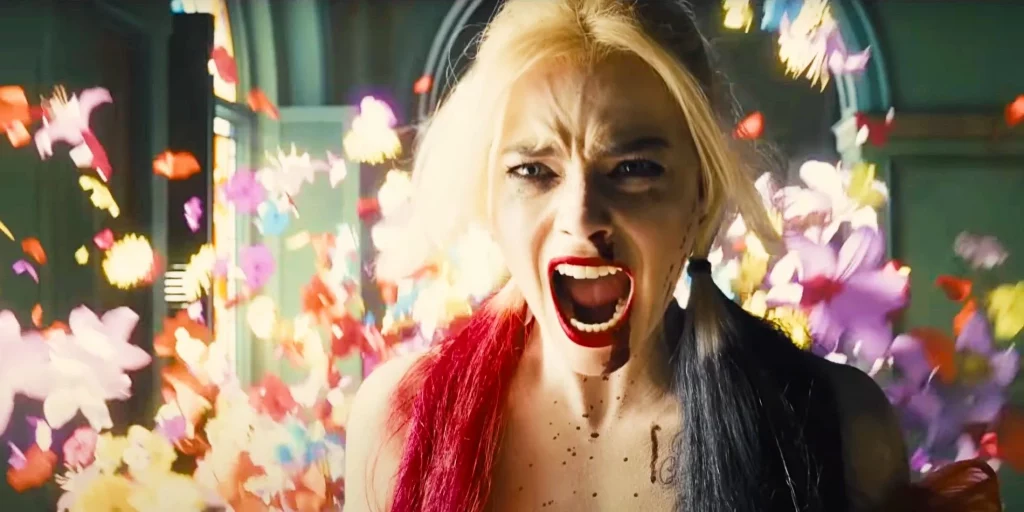 If the DCEU wants to strike while the iron is hot and keep building momentum, it's only fitting to have their most beloved character appear on their most-watched, most critically acclaimed show. Harley Quinn and Peacemaker worked together in The Suicide Squad and could make for a compelling duo – especially with the help of James Gunn's writing.
I would bet my bottom dollar we see Harley Quinn tapped to help on a mission by Emilia Harcourt.
At +1000, this is an excellent pick with plenty of value.
The minute you hear a rumor or see an Instagram post about Margot Robbie visiting an undisclosed set on the Warner Bros lot, rush to Bovada submit your bet at this price or better before it's too late!