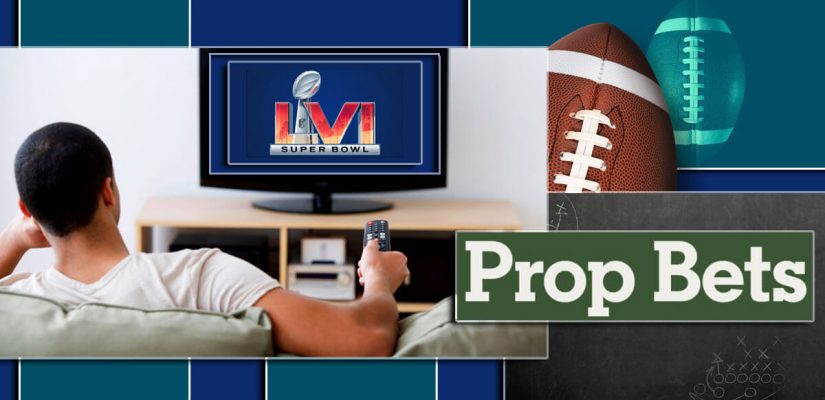 The Super Bowl is an experience that doesn't include just a football game. The Super Bowl has something for everyone from the pre-game festivities, parties, national anthem, halftime show, and more.
And oh yeah, the Super Bowl commercials are a pretty big deal to some people. If you're not a football fan, the commercials might be what you look forward to the most.
There are outlandish and unordinary Super Bowl prop bets that you can only find during Super Bowl Sunday. That includes Super Bowl commercial prop bets.
Yes, you can bet on the outcome of Super Bowl 56 commercials. It might sound ridiculous to wager on Super Bowl commercial prop bets, but if there's an angle to be had, there isn't anything wrong about betting on a bet that you like.
I'm not recommending betting your entire betting bankroll on Super Bowl commercial props, though this is the Super Bowl, and having a little bit of fun betting the crazy props with a small portion of your roll is fine.
The limits are not going to be especially high on commercial prop bets. Even if you want to bet a substantial amount, the online sportsbooks likely don't want that risk on a pre-determined event.
How do you bet on Super Bowl 56 commercial prop bets? You won't find these props at traditional Las Vegas sportsbooks.
We have you covered. TheSportsGeek has a betting guide to get you started with Super Bowl commercial prop betting.
How To Bet On Super Bowl Commercial Prop Bets
Bet At A Reputable Online Sportsbook Offering Superbowl Bowl Commercial Prop Bets
---
Betting on Super Bowl commercials isn't the most common bet available on the game. Not all betting sites offer special props, and others might post the lines late. This is one of those props where you might have to search around to find where the commercial props are located.
Fortunately, TheSportsGeek has taken the work out of shopping around for online betting sites that are offering Super Bowl commercial prop bets. Your best option has to be at Bovada for commercial betting on Super Bowl 56.
Bovada already has commercial props posted in their sportsbook and the list continues to grow. I've searched several other sportsbooks, and they do not have commercial props listed, at least not yet.
At TheSportsGeek, we've used Bovada for several years to bet on Super Bowl commercials. There has never been an issue getting paid out on commercial props, which could be a concern some people.
For a free bet bonus to use for Super Bowl commercial prop bets or any other wagers, click this link or access Bovada by clicking the link above.
Find Where The Commercial Prop Bets Are Located At Bovada
---
Locating the Super Bowl commercial prop bets might be a bit tricky for bettors that are not familiar with Bovada.
There is a mammoth betting board at Bovada for the Super Bowl, so the commercial props might be buried depending on where you are looking. Follow our helpful tips below to get started.
Select Your Prop Bet And Enter The Amount You Would Like To Wager
---
This step is fairly self-explanatory, but it's worth reminding you only to bet what your bankroll can afford. If you are looking to take sports betting seriously and have a long and successful endeavor, you should consider betting between 1-3% of your bankroll on a bet.
When it comes to fun bets like Super Bowl commercial prop bets, I'd lean closer to 1% or even less. Bovada and the other sportsbooks aren't going to have big limits on these.
It doesn't matter if 1% of your bankroll is $10,000; they may not want to accept that action on commercial props. They would be opening up too much liability to a bet that a production studio has already pre-determined.
You will be asked to confirm your wager before processing through with an official betting ticket.
Super Bowl 56 Commercial Prop Bets Tips
There isn't anything exact or scientific to predict the Super Bowl commercials. People connected to the Super Bowl and commercials know the result.
That's where you will find a guarantee. The other option for a guarantee? Last season, there were leaks leading up to Super Bowl Sunday.
Oddsmakers were slow to remove the prop bets from their website and the fortunate bunch, including myself, got in before they were taken down. If you are savvy enough, you might find some information by lurking on the internet.
As far as my Super Bowl commercial prop bets below, these are simply fun guesses on my part. I don't have any insider information or leaks that have been made available yet online.
How Many Commercials Will Have A Dog In It?
---
Simple enough. For this commercial prop bet, you must determine if there will be at least seven commercials with dogs or fewer than seven.
Everyone loves dogs, right? Who doesn't like a commercial with a dog as the main character?
This Super Bowl we have one message for America: In the home of the brave, down never means out.#SuperBowlLVI pic.twitter.com/rZsIf1YK9q

— Budweiser (@budweiserusa) February 2, 2022
The best Super Bowl commercials have included a dog. They seem to draw the most attention, and if a producer is running out of ideas, going to a dog is always a wise decision.
There has been an average of around seven commercials with dogs in them over the last four years. Advertisers know what work and dogs work.
I'd like to take the better price on the UNDER, but how can anyone be rooting to see fewer dog commercials? I can't do it. Give me the OVER for us to see more than six commercials with dogs.
Commercial To Play First: QuickBooks (Intuit) vs. Taco Bell
---
Inuit, the company that owns QuickBooks isn't a new player to the Super Bowl. QuickBooks has never had a Super Bowl branded commercial, though. They've run TurboTax commercials in previous years, but never a QuickBooks commercial.
As far as Taco Bell is concerned, believe it or not, this is going to be the first Super Bowl in five years that they've had a commercial. The company has confirmed that they will be running a Super Bowl commercial, but when during the game?
We can confirm that the Taco Bell commercial will air during the fourth quarter. That doesn't sound promising for the Taco Bell prop, but Inuit has indicated that their QuickBooks commercial will run during the fourth quarter as well.
This could be a close call in the fourth quarter at SoFi Stadium. Never mind the football game, but it might be a nail-biter between QuickBooks and Taco Bell. For the best value, Taco Bell must be considered in this spot.
Unless you know something behind the scenes, laying -200 juice on a bet like this isn't a smart move. The smart play for this Super Bowl commercial prop bet has to be with Taco Bell to air first at +150.