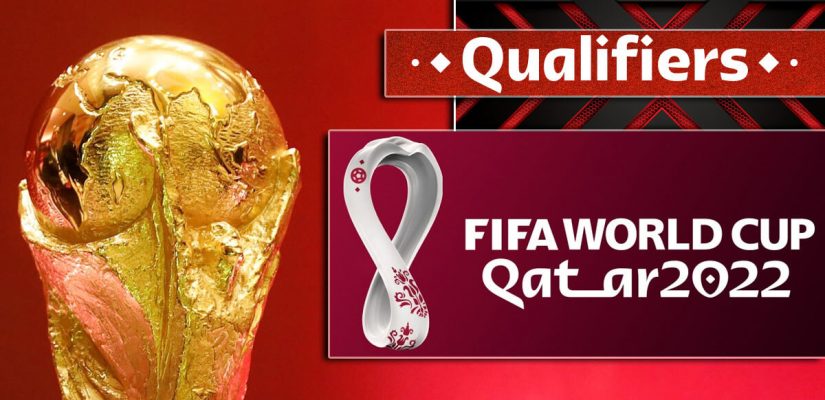 The final FIFA World Cup Qualifiers segment starts soon! We're referring to the UEFA portion of the qualifiers, of course. The playoff starts in late March meaning there's still enough time for us to start betting on European FIFA World Cup qualifiers.
There's not that much action to talk about, though – just twelve teams divided into three groups. Each group winner will clinch a spot in Qatar, which is worth gold at this point. A couple of mighty teams are set to play, including the likes of Portugal and Italy. They're both in the same group which means we'll only see one of them in Qatar.
There's more to it than just Portugal and Italy, though. In fact, let's cut the intro here and start dissecting this high-stakes competition!
Predictions for Betting on FIFA World Cup Qualifiers
If you're thinking of betting on these matches, there's a handful of information you need to know about. For starters, these are one-legged fixtures with home teams having a definitive advantage over their opponents. Electric home crowds will act as the twelfth man, no doubt about it.
Another thing worth mentioning is the schedule.
March 24th
March 29th
Betting Predictions for Path A
Austria Should Come out on Top
Betting on FIFA World Cup qualifiers won't be easy. Four out of six opening matches could go the distance. With two fiery sides on both ends, we're going to be in for a chaotic late March, that's for sure!
The first match we're checking out here is Austria vs. Wales.
Cardiff City Stadium is the location, meaning the favorites Austria won't be in for a walk in the park. Wales fans expect to go through to the Mundial, following a somewhat turbulent period for their national team. If they don't qualify, their "golden generation" led by one of their best-ever players Gareth Bale will certainly go to waste. Heck, Bale is 32 and is
likely to retire from national football
should they fail to clinch Qatar.
Unfortunately, I reckon we're going to see an upset here, with the away team stealing the show. We've seen Austria do wonders on EURO 2020, not just going through to the playoffs as the second-place team in group C but going all the way to extra time with EURO winners Italy.
They have a rock-solid team that's capable on both ends of the field, defensively and offensively, with strong individuals like Marko Arnautović, Florian Grillitsch, and of course Marcel Sabitzer. Let's not forget about their defensive end either! Players like Stefan Posch and Philipp Lienhart are still relatively young but already have plenty of experience at the highest level.
So yeah, at the end of the day, I reckon Austria will win away from home and clinch a spot in the finals where they'll play against the winner of Scotland vs. Ukraine. That's also going to be a wicked match – more about it can be found right down below!
Tough Battle between Scotland and Ukraine
Scotland and Ukraine don't really belong in the top-most level of European football. But, they had a relatively solid group stage in which both had to do a lot to reach the second spot leading to the playoffs.
Ukraine had to battle with Finland and Bosnia and Herzegovina, with France almost acing the group with six points to spare. As for Scotland, they absolutely smashed group F (with six teams) and finished with a strong run and 23 points in total.
While I do think Ukraine has a couple of stellar players, mainly Zinchenko, Malinovskyi, and Tsygankov, Scotland's new generation ought to be able to handle them… especially at home where they'll have the home crowd cheering them forward.
So yeah, at +137, we're going with the slight favorites here.
Scotland will go up against (most likely) Austria in the finals. More about that match sometime in late March. No worries, we'll have dedicated soccer betting picks for it!
Betting Predictions for Path B
Russia Nicely Set up for the Finals
If you're thinking of betting on FIFA World Cup Qualifiers in the next month or so, then Russia vs. Poland is surely worth your time. Russian defensive-minded gameplay that almost cost Croatia a spot on the Qatar Finals is going up against Robert-centered Poland, looking for a big breakthrough following recent struggles.
Russians are the favorites. With a couple of young stars coupled with experienced veterans in defense, this Russia team can create headaches no matter who's on the other end of the pitch. They're consistent, too, having fought off weaker sides in their group and looked damn good against WC 2018 runners-up in Croatia.
But, Poland will fancy their chances too. They'll be playing away from home, though, which is a big minus for them. While they don't have the quality across the first eleven as Russia does, they have Robert Lewandowski whose goalscoring prowess can decide the outcome of this one in a jiffy.
So, which team to go for?
Well, Russia at +137 is the way to go! They're playing at home, they have an arguably better and deeper roster and shouldn't succumb to the pressure of a one-trick-pony team.
Sweden vs. Czech Rep Will be a Good Clash
Czech Republic to Win:
+210
Sweden vs. Czech Republic looks promising! It's a clash of two up-and-coming European teams with good individuals but obvious lacking in depth and consistency. Off the bat, Sweden is being labeled as the favorite here… a pretty dominant favorite, mind you.
Well, it probably has something to do with the fact Sweden gave Spain a proper run for their money in the qualifiers. They took the Spaniards to the penultimate match to settle the score, with Sweden losing to Georgia in what was one of the weirdest matches of the whole qualifications.
As for the Czech Republic, they got just one point less than Sweden across eight matches, but were in a slightly more difficult group. The Swedes fought with Georgia and Kosovo as the bottom dwellers; Czech fought with somewhat more decent Estonia and Belarus… though the final standings do suggest otherwise. Friends Arena in Solna, Sweden is where this match will be played. Even though Sweden aren't really a football-centric nation, their fans are bound to come in big numbers and cheer their team forward.
There's no doubt the Czech Republic will give them a proper run for their money, but in the end, I believe we'll see Sweden reach the final against the better of Russia vs. Poland. Isak and the company will take care of that!
Betting Predictions for Path C
Portugal Will Defeat Turkey
Portugal vs. Turkey is the biggest opening-round clash, for sure! Two teams that usually find their way onto the biggest international events are now fighting for sole survival. Portugal will have the home turf advantage which should, in theory, give them the edge over the struggling Turkish squad.
One of the all-time greats ? ?

Here's #TheBest FIFA Special Award winner @Cristiano Ronaldo on breaking records and life at the top of the game. pic.twitter.com/ppsV1hzm2E

— FIFA World Cup (@FIFAWorldCup) January 18, 2022
Ronaldo, Portugal's record-breaker and still one of the most dangerous strikers in the world, has scored six goals in the qualifiers thus far. That's not a lot considering his standards, and it has something to do with Fernando Santos forcing teamwork instead of relying on individual brilliance.
On the other end of the field, B.
Yilmaz will be a true menace. As much as we love Portugal's team-based football, Turkey is all about Yilmaz! Potent Lille's goalscorer is having another tremendous season for both club and country. Portugal's defensive line will have to keep their eyes peeled otherwise the Turkish striker could cause a serious ruckus.
As for concrete picks for betting on FIFA World Cup Qualifiers, I'd say go with a draw here. Turkey will hold their ground and are likely to drive Portuguese fans crazy, just like Serbia did in that final fixture of the group stage.
Portugal are not as strong as they used to be.
They have prolific youngsters and some new faces that are trying to run the show, but aging Ronaldo could be dragging them down. But, that's something we'll discuss later on. The conclusion – go with a draw here. At +33, the value here is solid!
EURO Winners Must Qualify
The final semifinal clash sees Italy going up against North Macedonia. Chiesa and the Italians are touted as the heavy favorites here, and it's not surprising at all considering they're the current EURO champions.
But, they're coming off a tricky qualifiers group where Switzerland managed to clinch the top spot and secure the 2022 Qatar finals. Italians are to blame for that, though. They won just one match out of their last five fixtures, showing a proper lack of consistency.
As for North Macedonia, they surprised everyone by clinching three wins in the last four matches to secure a spot in the playoff. They finished above favorites like Romania and Iceland, showing great tenacity and sheer willpower.
Coming into this one, North Macedonia will hope for a big upset.
Their key players, Bardhi, Elmas, and Trajkovski form a dangerous attacking trio that could cause issues to Italy's aging defense.
But, the match will be played on Italy's home turf, Stadio Renzo Barbera in Palermo and I just can't see Italy losing such a high-profile match at home.
Outright Path Winner Picks
We aren't done just yet! We're talking about betting on FIFA World Cup Qualifiers in general, not just match-winners. Wait, there's other stuff to bet on too? Of course – outright winner options have been available for quite a while. We have three separate lines to examine so let's get right into it!
Austria to Win Path A
| | |
| --- | --- |
| Austria | +250 |
| Scotland | +250 |
| Wales | +250 |
| Ukraine | +333 |
Despite playing the first match in Wales, Austria should come out on top of path A! They've shown us they mean business back on EURO last year. They have a young squad, a couple of high-potential talents, and are looking well under Franco Foda's leadership.
Scotland is probably going to be their opponent in the finals.
If Austria can overcome Wales in the opener, they're going to have the home advantage in the final since they'll play on the Ernst-Happel Stadion in Vienna. With that advantage, Foda's men should be able to close this one out and clinch the 2022 Qatar World Cup!
Russia to Close out Path B
| | |
| --- | --- |
| Russia | +225 |
| Sweden | +225 |
| Poland | +300 |
| Czech Republic | +350 |
Russia and Sweden are the favorites in path B. It's nothing surprising, considering the fact both Poland and Czech have aging squads in dire need for proper refreshment. Granted, Robert Lewandowski is a striking force to be reckoned with, but he can't do everything on his own.
Russia is not only going to be playing their opener in Moscow, but the finals too…
Assuming they overcome Poland. A great defensive-minded team that almost knocked Croatia out of the qualifiers ought to be too much for the Poles… especially considering they'll have up to 33,000 electric fans cheering them forward at the VTB Arena in Moscow.
As far as outright betting on FIFA World Cup Qualifiers goes, betting on Russia to seal the deal in path B seems like the ideal choice here.
Italy or Portugal?
| | |
| --- | --- |
| Italy | +130 |
| Portugal | +130 |
| Turkey | +550 |
| North Macedonia | +1400 |
Let's be real here, this group will come down to Italy vs. Portugal in the finals. Italy shouldn't have issues with North Macedonia, even though the Macedonians did play fairly well throughout the qualifiers. As for Portugal, they're going up against Turkey which proved to be tricky contenders no matter who they're up against.
But, let's assume both favorites go through.
That would mean Italy vs, Portugal will decide the final 2022 World Cup contestant from Europe. If that's the case, Portugal would have a massive home turf advantage that could prove to be crucial.
But, it all depends on how Portugal's key players perform over the next month or so. Ronaldo and Bruno Fernandes continue to struggle in the Premiership. The same can be said about Atletico's Joao Felix too.
Wolves' Semedo, Moutinho and Sa have been doing well, though a lot could change before the semifinal kickoff.
With that in mind, I honestly can't tell these two apart. They're both at +130 to win the group, so my advice is to pick your own poison or avoid this one altogether!
Conclusion
There's plenty of stuff for you to explore regarding the final European segment of 2022 FIFA World Cup Qualifiers. Remember, the playoff kicks off on March 24th with the finals scheduled for March 29th.
There's still a lot of time so don't rush your bets. Continue exploring players' forms, statistics, and injury lists. These ought to help you come to an even more informed conclusion than the ones portrayed above.
Until next time, may the odds be in your favor!