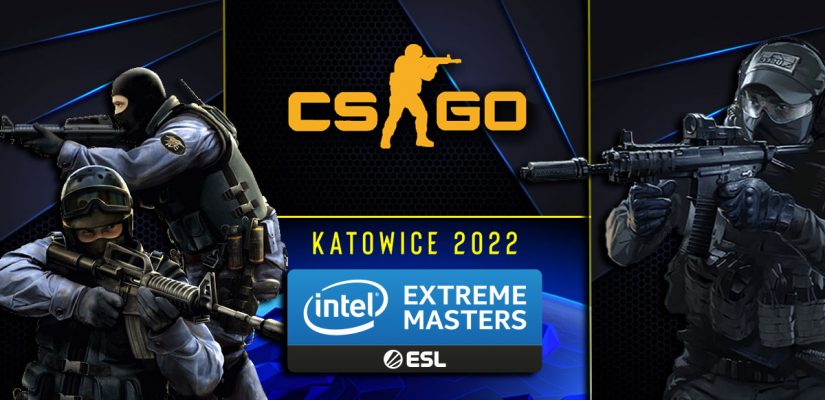 Yessir, the biggest event of early 2022 is just about to start. The entire CSGO scene is eager to get this one going, all thanks to its hefty prize pool and AAA participants which are bound to create a show. Of course, we're not here to talk about the event and nothing but the event. As you'd expect, we're here to talk about betting on IEM XVI Katowice and that's exactly what we're going to do!
Let's take a first look at the play-in stage bracket for #IEM Katowice ?

?‍♂️ All teams on LAN
☠ Double-elimination bracket
? Win 2 matches to advance to group stage
? 8 teams advance to group stage
? February 15th and 16th
? A, B and C streams for day 1, live at 11AM CET pic.twitter.com/DulmvrGt26

— 5 DAYS TIL IEM KATOWICE 2022 (@ESLCS) February 8, 2022
It's no secret that CSGO bookmakers have been waiting for this one! It's the crème de la crème of early 2022 competitive CSGO. It's the first tournament that will push together all the best teams in the world and set them up for two weeks of LAN action.
Tournament Format
Let's start off with the format. Even though IEM Katowice is not a Major, it will have a very similar format with three phases and more teams joining in the second phase.
Play-In Stage
The Play-in will feature sixteen teams in a double-elimination bracket. Only the opening matches are scheduled for bo1s, everything else will be played in a best-of-three system. Eight best teams will go through to the group stage, and the bottom eight will have to go home and work on improving their gameplay.
Group Stage
The group stage features eight directly qualified teams and eight teams who've qualified through the Play-In. We're looking at two double-elimination groups of eight, with the top three teams from each group advancing to the playoffs.
Group winners advance to the semifinals; second and third-place teams to the quarterfinals.
Another thing to keep in mind, especially if you'll be betting on IEM XVI Katowice, is that the entire group stage will consist solely of bo3 matches.
Playoffs
The playoffs kick off on February 25th and will feature the finals on February 27th. We're looking at a single-elimination bracket here, with quarterfinals and semifinals set for best-of-threes. The grand finals, as expected, are going to be played in best-of-five fashion.
Outright Betting on IEM XVI Katowice
| Team | Odds |
| --- | --- |
| Natus Vincere | +120 |
| Gambit | +350 |
| G2 | +500 |
| Vitality | +500 |
| Faze Clan | +800 |
| Heroic | +1300 |
| Virtus.pro | +1700 |
| Ninjas in Pyjamas | +2100 |
| Astralis | +2400 |
| OG | +2400 |
Odds are subject to change. Keep in mind that these are only the top ten teams according to the odds. You can place bets on total outsiders too, but we're not sure if it's going to be worth the investment in the end.
NaVi are the clear favorites despite a slow start on BLAST Premier Spring groups. True, NaVi did shake their opening losses away, managing to qualify for Spring Finals in the end. But, those losses must've left a sour taste in their mouth and have shown teams that NaVi can indeed be beaten.
As for Gambit, they're the second-best team coming into this one, but should be the first option for outright betting on IEM XVI Katowice. They've kicked this year off with a title on Funspark ULTI, and will be fancying their chances in Poland. At +350, the value is strong with this one!
Intel Extreme Masters XVI Katowice Betting Preview | Key Teams
Now let's move onto the key teams, the ones that should be comfortable coming into this one and fancying their chances of either winning the whole tournament or at least reaching the playoffs.
Natus Vincere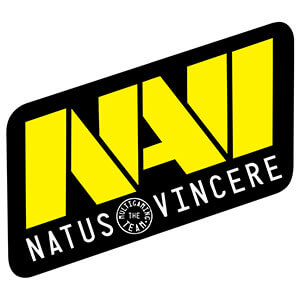 Let's start off with Natus Vincere, the most dominant CSGO team in 2021 and the heavy favorites to win this whole tournament. S1mple and the company were able to close 2021 out with a couple of bangers. Not only did they end up winning the Major, but a couple of bigger events afterward. We're referring to BLAST Premier Fall and World Finals. NaVi won by beating Vitality and Gambit in the grand finals, with both of them finishing 2:1 for S1mple and the company.
But, we have to point out NaVi's struggles on BLAST Premier Spring Groups. They did qualify for the Finals in the end, but they had to go the distance and suffer through the Last Chance Stage.
NaVi lost to MIBR, Astralis, and NiP on their way to clinching a spot in the Finals. That said, S1mple and the company didn't really show off the NaVi we've grown accustomed to last year.
If they continue playing like this, NaVi won't be able to defeat the likes of G2, Vitality, and Gambit on a consistent-enough basis. This will surely give us a more exciting CSGO season than ever before… which is always a good thing, even for CSGO betting enthusiasts!
Gambit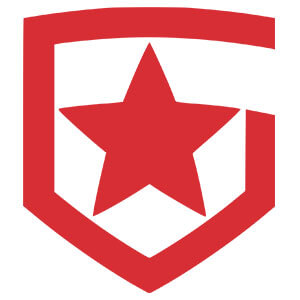 Here we have another CIS team with title aspirations coming to Poland. The whole world kept doubting their LAN performances, but Gambit stepped up last year and dominated the scene… well yeah, not as much as NaVi, but still, they did dominate!
The question now is – can they continue dominating for another year? Can they continue beating Natus Vincere every now and then, especially in grand finals of big competitions like they have done a couple of times last year?
Well, I see nothing that suggests they won't be able to do that, considering the way how NaVi played on BLAST Premier Spring.
Sh1ro and Ax1Le look ready for another season of proper CSGO, and I for one can't wait to see them do what they do best!
G2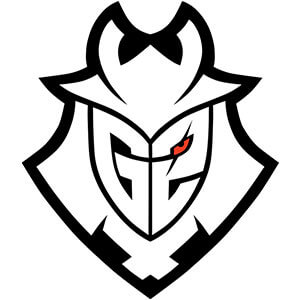 People expect a lot from G2 this year. It's not just because they've brought in Aleksib instead of nexa at the in-game-leader position, but because they acquired a high-potential prodigy in m0NESY too. Even though they did struggle with NiP on BLAST Premier Spring Groups, G2 managed to clinch an overtime win on Mirage to finish the group stage without a loss. They did end up losing to Vitality but fixed their overall image by beating MIBR in the very next round.
NiKo is still at the top of his game, constantly rocking the top contribution spots and effortlessly fragging left and right, no matter what the map is.
He did have a poor map against NiP (the first one), but he improved his overall stats in the decider with 27 kills and 77.8 ADR.
This G2 team has sky-high potential, no doubt about it. We've seen them do alright on BLAST Premier Spring and if they can transition that momentum to Poland, which won't be that straightforward, they could be a big player here.
Vitality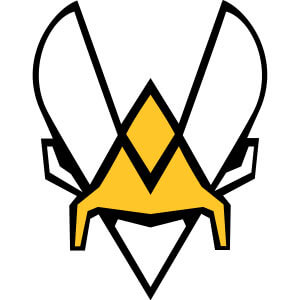 Talking about big expectations, Vitality fans expect their team to start dominating the scene with their newest arrivals coming all the way from Denmark. You've probably heard about it already, it's the biggest transfer this winter – dupreeh, magisk and zonic (coach) have joined Vitality last month, rounding up a superb roster that's going on a trophy hunt this season!
Surprisingly enough, this new Vitality team didn't choke under pressure. ZywOo and the company outclassed their opponents, losing only a single map in the process. It was in the group stage finals against Faze Clan on Overpass. But, they got right back up against MIBR and finished it all off against G2.
Coming into this one, Vitality are +500 to win the title. If you love what ZywOo does at his best and if you truly believe the Danish boost has given Vitality what they need to climb to the top, outright betting on IEM XVI Katowice is the obvious choice for you!
Faze Clan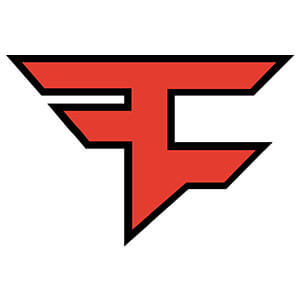 Faze Clan is more than just another esports organization. They are a brand; a brand that's present across a multitude of esports franchises, a proper giant that's going to become a household name in a couple of years.
But, as far as their CSGO team is concerned, they just can't seem to find a lucky break. They tried with NiKo, the Bosnian magician, but failed to win a Major. After a while of not even having a superstar in their roster, they acquired another potential great from Mouesports. This time around, it was ropz. The young Estonian prodigy has proven himself worthy of being called a hot prospect, but he'll need a lot more displays before he reaches NiKo's levels.
Unfortunately for Faze, ropz won't be on the starting roster in Poland due to COVID infection. He's going to be replaced by jks, timely addition to the starting roster… but one that isn't likely to yield good results going forward. So, if you thought about betting on Faze Clan in Katowice, you better reconsider your decision!
Heroic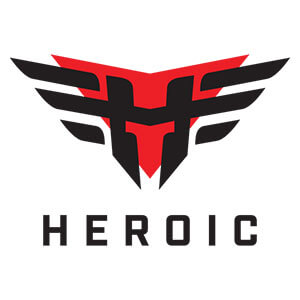 Heroic are a big unknown coming into the Polish spectacle. If you were thinking of betting on IEM XVI Katowice because of Heroic, I'd warn you against it. Why? Well, the last time we saw them in action was on Pinnacle Winter Series #1 and it was a rather poor performance on their end, finishing in the quarterfinals after losing to K23. Mind you, they played one and lost one. True, it was a tight 2:1 defeat with K23 winning the last two maps (Overpass and Nuke) with 16:14 on the scoreboard.
What's up with that? Heroic weren't half bad last season and they haven't made any roster alterations this January. Well, it might be just post-offseason issues.
Knowing their work ethics, they're likely to fix that with a proper performance in Poland.
They're starting off from the group stage, though, but they're crossing with Vitality in the second round which won't be an easy fight… assuming they both win, of course. All in all, Heroic might stand their ground in Poland, but I can't see them among the title contenders.
Virtus.pro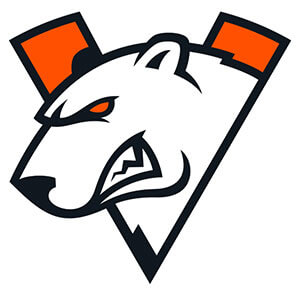 Virtus.pro are yet to show themselves this year. Believe it or not, the CIS giants took a lengthy pause from competitive CSGO with IEM XVI Winter being their last event. Mind you, that was way back in mid December – spending two months without any competitive action is bound to take a toll on their performance.
On a slightly brighter note, Virtus.pro are one of the teams that haven't made any alterations this January. Their roster has stayed the same and will continue attacking the best of CIS and Europe and establishing themselves among the top five.
But, the top of the CSGO food chain is now packed.
Tighter than ever, with two new super-rosters being formed last month (Vitality and G2). Jame and YEKINDAR are exceptional, no doubt about it, but it will be hard for them to keep VP within top ten if they don't get more help from their teammates.
Virtus.pro start from the group stage and await one of the Play-In qualified teams in the opener. If they win, their path crosses with Gambit or whoever gets to beat them in their opener. The upper group A bracket has Heroic and Vitality, meaning Virtus.pro will be in an uphill struggle from very early on.
NiP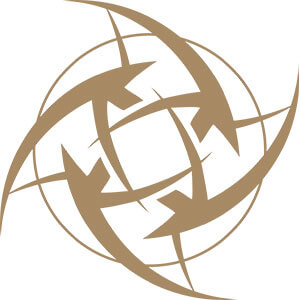 Ninjas in Pyjamas are next on our chopping block! While their BLAST Spring Groups performance weren't too bad, they couldn't snatch a spot in the Finals without device. Phzy was a worthy replacement, no doubt about it, but he had way too big shoes to fill. The absent Dane is expected to return for the Polish spectacle, but rumor has it he's interested in returning to Astralis. What will be the final result of all of this? We'll have to wait and see.
One thing is certain – NiP will be a lot stronger with device in the starting lineup. The experienced Dane is not just important from a positional standpoint, but because of his fragging contributions too.
He's not to be taken for granted, and NiP's opponents will have to be extra careful.
NiP are going to open this event up with a Play-In crash against Wisla Krakow. If they win, they'll go up against the winner of CPHF vs. Fnatic for a spot in the group stage. It sounds straightforward, the first match, but they'll have to give their best to beat whoever goes through from the second fixture.
Astralis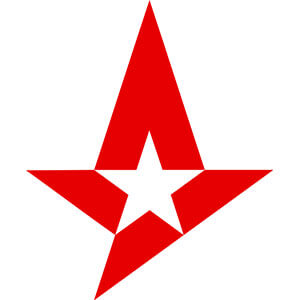 Finally, Astralis! Their new roster is still a big unknown. They got demoted to BLAST Spring Showdown, following a mix and mash of superb and absolutely awful gameplay. Superb – an overtime win against NaVi in the group stage; absolutely awful – two 2:0 losses against BIG which cemented their spot on the Showdown.
What seems to be going wrong for Astralis? Well, I am afraid their current roster won't be able to cut it. Yes, on paper, they look fine. But, they're having positional issues that won't be resolved that easily. I'm afraid it's either another roster alteration or months and months of practice for a chance to get inside the top five.
As far as their chances in Poland, I don't think they'll shine. Knowing how poor they've performed on BLAST Premier Spring groups, I wouldn't be surprised if they end up missing out on the group stage in Katowice. Even if they do, there's no way we'll see them perform in front of a live audience in the Spodek Arena.
Wrapping Things Up
Remember, Intel Extreme Masters Season XVI Katowice starts on February 15th. That said, you better buy your SO a fancy Valentine's gift so they'll let you watch CSGO in piece for the remainder of the month.
As for everyone interested in betting on IEM XVI Katowice, lots of bets are available right now. More of them will come following the end of the Play-in stage. The group stage will be covered a lot better, with more specials across the board.
Once again, the playoffs will be held in the Spodek Arena in Katowice, and that automatically suggests AAA production quality and a proper CSGO experience from start to finish.
February 15th guys – make sure you don't miss out on it!