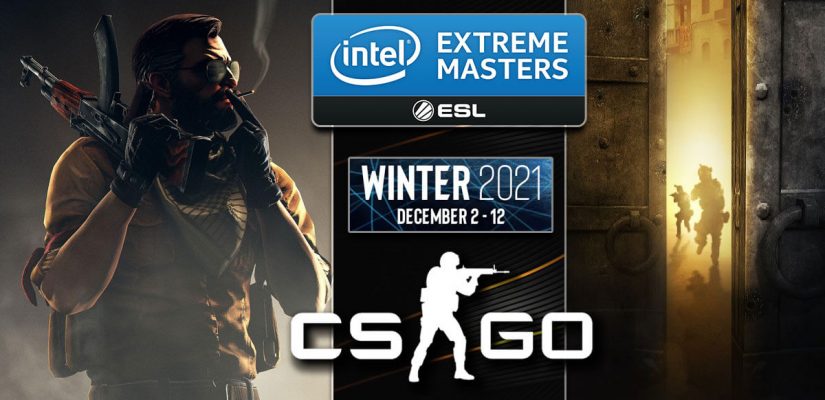 BLAST Premier Fall Finals are all wrapped up. NaVi stole the show, as if there was any question in that regard, but now we have a top-tier event without them. This is basically a chance for other top-five teams to assert dominance in a NaVi-less environment.
What better way to close out the year than to do it with these fine folks once more? ?

Host: @stunna
Sideline reporter: @Pala
Analysts: @YNk, @kassad & @MosesGG
Casters: @JustHarryGG & @HugoTV, @SPUNJ & @MACHINEgg #IEM Winter starts on Thursday, December 2nd! ? pic.twitter.com/mFgBdmQRx8

— Intel®ExtremeMasters (@IEM) November 28, 2021
Let's not forget, though, that betting on IEM XVI Winter is what we are here for. There are already numerous opportunities available – moneylines and specials! Futures too! Long story short, if you're interested in betting on IEM XVI Winter, you won't have any issues with finding stuff to bet on.
Tournament Format
Everything kicks off with the group stage. More precisely, two double-elimination groups with eight teams in each. Top three teams from each group advance to the playoffs.
Group winners go directly to the semifinals, runners-up go to the high-seed quarterfinals, while third-place teams go to low-seed quarterfinals. The playoff system is single-elimination, meaning no room for mistakes.
As for match setups, opening group stage rounds are bo1 and everything else is bo3. Everything else except the grand finals which will deliver a splendid bo5 clash.
How to Start Betting on IEM XVI Winter 2021?
Many people are still trying to find their footing in the vast waters of real money CSGO betting.
Lots of newcomers are coming into this hobby, day in and day out, and they need proper guidance.
Google is great for many things, but providing viable online betting information is not one of them.
The first thing you need to do is find a good real money esports gambling site. Usually, we feature our favorites on top of blogs and guides. This time, though, we're simply going to leave a link to our real money CSGO bookies If you're new to this, make sure you check it out!
Once you've made up your mind, you'll need to register for an account. The registration process doesn't take long – just follow the on-screen instructions, use your real data, and you'll be ready to bet in no time.
Next up, you will need to confirm your identity, typically by uploading a govt-issued ID. Bank statements, ISP bills, and similar will do too. Don't be alarmed by this – it's standard practice that's been around for almost a decade already.
The next step is to deposit some money into your betting bankroll. No worries, you don't need to exit your comfort zone – everything can be done online… assuming you have something to make online payments with.
Typically, you'll need either a credit/debit card or some sort of an e-wallet. EcoPayz, Skrill, Neteller – this is the most popular bunch. In recent years, however, more and more online bookmakers are opting for cryptocurrencies too. If you're a tech-savvy guy, give them a shot!
After going through the initial deposit, you're pretty much all set to place your first bet. Navigate to the esports/CSGO category, examine the odds, and do pre-bet research. Don't take the latter for granted – betting without pre-bet research is a no-go.
That's it for this section of our IEM XVI Winter betting guide!
IEM XVI Winter Betting Preview | Favorites
If you're thinking of betting on IEM XVI Winter but you're not ready to dedicate several hours to research, our short team overviews ought to come in handy.
Gambit
Let's kick things off with the favorites to win Intel Extreme Masters XVI Winter – Gambit! Alongside their CIS brethren in NaVi, Gambit have been the most consistent team this year. Sh1ro and the boys have not only won a handful of events this season, but placed among top four on all but three occasions. They have eight titles in total, six of which were on AAA competitions.
Their last title came right after a solid semifinal run on the PGL Major. As you probably know, Gambit were eliminated by NaVi, a team they were destined to beat (much better h2h stats). But, that doesn't take away from a generally outstanding performance – Gambit are an excellent team, and they are here to stay! As for their first IEM XVI Winter clash, they're going up against Fnatic.
The Swedish team are in fine form, having won two smaller events after the Major. But, they're known for showing weaknesses against top-tier teams, and Gambit perfectly fits the description. Fnatic did sign smooya in mid-October.
While that is a notable addition, I doubt it will mean much against Gambit.
The CIS side has superior map pool and a lot more options coming into this bo1. They should come through with a win and continue their IEM XVI Winter journey in the upper bracket.
Vitality
Vitality are the second-best team on this competition, if we're judging by the bookmakers' odds for outright winner betting on IEM XVI Winter. At +350, Vitality are a viable option; a powerful frag-dominant team orchestrated by one of the most brilliant fraggers of this era, ZywOo.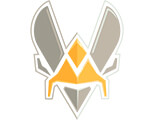 But, is ZywOo's individual brilliance enough to help Vitality to finally win something tangible? I feel like this is a question we ask all the time… and while ZywOo keeps doing ZywOo things, Vitality always comes up just short of winning a title. Their latest attempt happened just a few days ago when NaVi stopped them in the grand finals of BLAST Premier Fall.
That was Vitality's second grand finals' loss this year, a slight improvement over last year's four. Will it faze them coming into this one? Well, NaVi is not playing here, which means the doors are wide open for ZywOo and the boys.
The question now becomes – can the rest of the Vitality roster rise up for the challenge, since we all know ZywOo can.
Well, they've been incrementally improving all year long. If they can get their consistency under control, they could go on and win IEM XVI Winter.
G2
Next up, G2! As you probably know, G2 went all the way to the PGL Major grand finals. In the end, NaVi were too big of a fish to fry for them, as they ended without playing on the decider map. But, that's still a valuable lesson for rapidly-developing G2. They stood their ground, defeated top-tier teams, and finally asserted dominance against some of the world's best.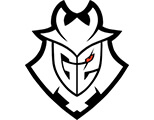 NiKo was on a roll from start to finish, and all they needed was a couple of extra drops of luck to push through the final bo3. They are going to be playing against TYLOO in their IEM XVI Winter opener. The Chinese team is in fine form, but I doubt they'll stand their ground against powerful G2. But, there's one thing to keep in mind, especially if you're thinking of betting on this one.
You see, nexa will not be playing for G2 because of visa issues. KennyS will be his replacement.
Yep, the legendary AWPer is set for a return to CSGO following a short hiatus.
Is he still handy with the AWP or are we going to see the legend crumble under pressure? Well, we don't have to wait for too long to find out!
Heroic
Moving on with our guide for betting on IEM XVI Winter, let's talk about the best Danish team right now – Heroic! Yep, I am able to call them that way because they really are the best Danish team right now. Sure, they did lose to Astralis on BLAST Premier Fall Finals, but it was after heavily choking in the first map and then couldn't handle the pressure of an Astralis-friendly fanbase cheering them onward.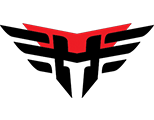 But, potential-wise, Heroic is a proper behemoth. All five of their players are always ready to bring out the big guns, and they rarely back down without a fight. Teamwork makes the dream work – that's what Heroic have been all about in recent years. In fact, that's what helped them develop from a tier-B team to one of the scene's most frightening contenders.
If it wasn't for NiKo, Heroic would've ventured to the PGL Major grand finals. Nuances decided their fact, with NiKo and G2's Balkan connection pulling all the strings to clinch the grand stage.
As for their IEM XVI Winter campaign, Heroic are set to kick things off against GODSENT.
GODSENT's new roster is not to be taken for granted, but I'm sure Heroic will puzzle everything together and advance to the second upper bracket round. CadiaN will make things work, I'm sure of it!
NiP
Ninjas in Pyjamas had a great run on the Major. But, following that campaign, they didn't really continue in the same footsteps, having lost two straight matches on BLAST Premier Fall Finals. They got eliminated right away, winning just one map against Team Liquid in the process.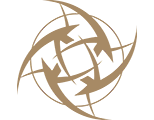 However, NiP have a strong roster. Their potential is even higher now that es3tag is in the lineup. I know, I know, es3tag isn't exactly the world's best player, but he does have a knack for kills and a solid game sense that ought to prove a helpful addition for NiP. They're kicking things off in Stockholm against Astralis. Yep, this will be their third head-to-head clash in roughly a month.
Thus far, both teams have one win to their tally.
NiP stomped Astralis 16:1 in a bo1, while Astralis stomped them 2:0 in BLAST Premier Fall Finals bo3.
One thing is for sure – it's going to be interesting to see if NiP can repeat their win, considering this is another bo1 fixture.
Faze Clan
Next up, Faze Clan! Event in and event out, I feel like this Faze Clan roster keeps on improving. They don't have any proper titles to back those claims up… that's just the way I feel about them. Well, more precisely, about their gameplay.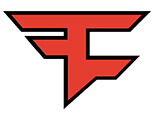 Over the last couple of months, Faze Clan went from a marginalized EU team to a tough contender no matter who's on the other end of the server. There is not a single man in particular is to thank for, though, which had usually been the case for Faze. Instead, their whole roster is growing together. All five of their starters have been slowly improving all year long.
Winning a title in Stockholm, which would be their first in 2021, would be the icing on the cake! Twistzz has to be pointed out as the best contributor, though the race was very tight.
Nuances separate him from broky, one of the most thrilling player stories this year.
Ever since Olofmeister's return (he's now signed a proper contract too), this Faze Clan has been looking a lot more dynamic. They might not win a lot of games against objectively better teams, but they sure as heck make them sweat!
Astralis
Astralis are the next team on our list here! The Great Danes have a slightly revamped roster that almost went all the way on BLAST Premier Fall Finals. They had a very good run, beating Heroic in the Danish Clash, but succumbing to pressure against Vitality in the lower bracket finals. But, overall, their performances were pretty good.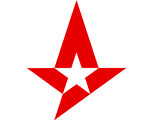 The same can be said about their trip to Stockholm too. But then again, for a team like Astralis everything but winning the title ought to be a disappointment. The fact they failed to reach the Champions Stage might not be a comfort-worthy result… though considering the shape of their roster (and all the drama right before the kickoff), they could've fared far worse.
BLAST Premier Fall Finals gave us a first proper look at the new Astralis. Gla1ve and Xyp9x are still there, but the rest of the roster has been mixed up. Lucky is in the starting roster too, alongside two newcomers in k0nfig and BlameF.
With the two of them onboard, Astralis has a ton of fragging potential, no doubt about it.
If they can properly puzzle the tactical dominance and experience of good old Astralis' core with new frag-friendly arrivals, Astralis could be a tough team to beat in Stockholm.
Virtus.pro
Last but not least, Virtus.pro! At +4000, Virtus.pro is surely one of the best options for everyone interested in betting on IEM XVI Winter. It's a high-risk wager, no doubt about that, but one that has massive value considering VP's form.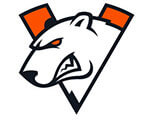 Perhaps form isn't the best word for it… It's VP's fragging potential that separates them from the crowd. Truth be told, their consistency is something they have to improve upon if they are to take the next step. Still, Jame and the boys won two events this year. The first event was CS_Summit 7, however was held way back in late January.
As for the second, Pinnacle Fall Series #1, it was just two months ago, but wasn't really a top-tier event.
Form-wise, YEKINDAR has been their best player this year.
The youngster is the most consistent member of VP's starting roster too, shoulder to shoulder with their designated AWPer in Jame. Qiker and SANJI were hit and miss for the biggest part of the year. If they can get their stuff together for one last time in 2021, now should be it!
Outright Betting on IEM XVI Winter
CIS teams are the dominant force right now! Even with NaVi out of the equation for this one, another CIS team is a the top of the food chain. Yep, according to esports bookmakers, Gambit are the favorites here. The slightest of favorites, though, with Vitality at just +50 more to win this tournament outright.
Which team is the best option here? Well, Gambit and Vitality are the safest bets, but I fancy the value of teams like Astralis and Virtus.pro. Heck, OG at +4000 brings forth absolutely crazy value too. If you're a risk taker, you're going to love this one!
Wrapping Things Up
Intel Extreme Masters Season XVI Winter starts this Thursday and ends on Sunday, December 12th. Throughout these ten days, we're going to be enjoying lots of world-class CSGO action.
Whether you're a casual CSGO fan or a hardcore betting enthusiast, you're bound to appreciate it all.
Farewells – here's hoping our experience with betting on IEM XVI Winter is an enjoyable one!