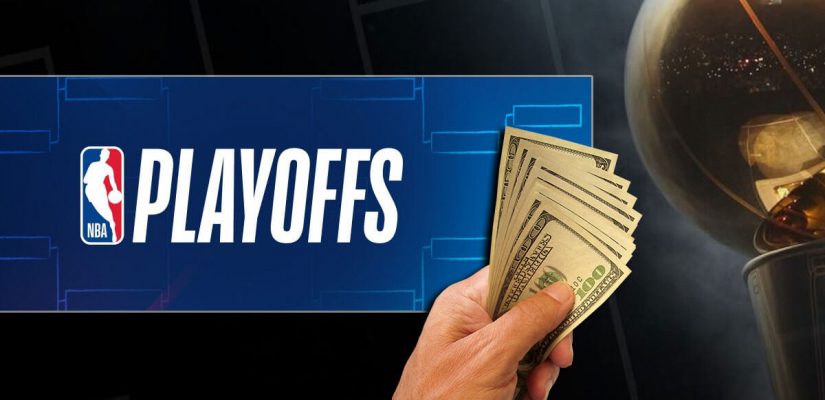 The 2021-22 NBA season is reaching its critical stage as teams do all they can to try and get into the playoffs. With the All-Star Break just about over, it's an ideal time to assess the field and see which teams have what it takes to make it to the final 16.
We're here to take a look at how you should be wagering when it comes to which teams will make the playoffs. It's been a wild ride already to this point of the 2021-22 NBA campaign.
We've seen teams that no one gave a shot at the start of the season suddenly in the upper half of the standings (here's looking at you, Cleveland!) And we've also seen teams that were supposed to be powerhouse stumbling and struggling (don't try to hide, LA Lakers!)
Can Joel Embiid stay healthy? The center looks to rewrite history, as his MVP case and the Sixers' season depend on it. https://t.co/hm9DbYnXSD via @phillyinquirer

— Keith Pompey (@PompeyOnSixers) February 23, 2022
Now that the All-Star break is complete, most teams have somewhere in the neighborhood of 20 to 25 games remaining in the regular season. In other words, we've already reached a point where the regular season schedule is two-thirds complete. That doesn't leave a lot of time to make a postseason move if you haven't already established yourself.
But this year's standings are so jumbled.
It's possible there could be great turnover when it comes to who makes the playoffs. For example, the eighth-seeded Nets are only seven games back of first-place Miami and Chicago in the East. And in the West, Sacramento is only 3 ½ games out of a play-in spot despite being 16 games under .500.
The Play-In Tourney
In terms of betting who makes the playoffs, it's important to remember that just getting into the play-in tournament doesn't technically make you a playoff team. You have to be one of the two surviving teams from the four in each conference that make the play-in.
The #7 seed plays the #8 seed in each conference, with the winner going on to the playoffs as the #7 seed.
The #9 seed plays the #10 seed in each conference, with the winner of the game staying alive and the loser getting eliminated
The winner of the #9/#10 game plays the loser of the #7/#8 game, with the loser being eliminated and the winner going onto the playoffs as the #8 seed.
Thus, just being in the Top 10 doesn't mean you're in the playoffs. It just means that you have a shot. Only the top six teams in each conference are assured of the playoffs and avoiding the postseason.
Let's take a look at the odds for the teams that are available for make-the-playoff bets at
top basketball betting sites
. We'll tell you where they stand heading into the final stretch of the regular season, in terms of their record and their prospects.
And we'll tell you how we would be betting in terms of the teams who are in line for those coveted 16 playoff spots.
Teams Odds For Making The 2022 NBA Playoffs
Teams listed in order of shortest to longest odds of making the playoffs.
Milwaukee Bucks (36-24, Tied for 3rd in East)
The defending champs have had to weather the unexpected loss of Brook Lopez, their starting center over the past several years. But Bobby Portis stepped into the starting lineup and is having a career year. For the most part, it's been business as usual as a result as they look to become the NBA's first back-to-back champion since the Warriors did it in 2017 and 2018.
It's hard to see them crumbling in any way, as their core trio is just too solid. Giannis Antetokounmpo has ironed out some of this free throw issues while playing his usual unstoppable game; look for him to make a late push for MVP honors. Meanwhile, Jrue Holiday and Khris Middleton have continued to be the ideal supporting pieces.
Comparing them to recent seasons, the Bucks depth seems a little bit questionable, especially now with Donte DiVincenzo traded and Pat Connaughton out for a while. Maybe the addition of Serge Ibaka can add a little bit of spice to the second unit. But those are problems for the playoffs really, as Giannis should take care of everything in the regular slate.
There's a reason you're getting 1 dollar for every hundred you bet if you wager on the Bucks. There's no foreseeable way that they'll falter. And there's no foreseeable value to be had here.
Philadelphia 76ers (35-23, tied for 3rd in East)
There is no word yet on when James Harden will be making his 76er debut, although there doesn't seem to be much concern from the front office. Ideally, they'd like him back soon to help their push for seeding in the East. But this team has been one of the conference's best all year long without that second superstar to pair with Embiid.
That's partly because Embiid has been that good, as he has been the MVP frontrunner for quite some time now. But how well he meshes with Harden remains to be seen. Embiid was doing a lot of the facilitating on offense this season in the absence of Ben Simmons, but we know that Harden is a ball-dominant guy.
It will also be interesting to see how Tyrese Maxey, in the midst of a breakout second season, will fit into that scenario as well. He's not a spot-up shooter type but rather another guy who needs to have the ball early in the offense to succeed. Doc Rivers is not going to have an easy time with this, although Harden staying healthy and playing at his Houston levels (which he rarely managed to do with the Nets) would solve all those problems.
We wouldn't say they're as ironclad as the Bucks because of the Harden uncertainty. And an Embiid injury would derail things pretty quickly. In other words, this is probably one to avoid, as the "no" bet is a likely loser and the "yes" bet has just enough of a shadow of doubt to make it not worth the weak payback.
Denver Nuggets (33-26, 6th in the West)
The Nuggets are teetering just close enough to play-in country (they're 2 ½ games ahead of current #7 seed Minnesota) to cause some doubt. They did enter the break well with wins in their last three in a row. But it might be a bit nip and tuck down the stretch for them to stay out of the play-in scenario because of their lack of firepower.
That figures to remain an issue as long as they're without Jamal Murray and Michael Porter, the two guys who could hurt teams the most when everybody caved on Nikola Jokic. Porter seems like the better chance of the two to get some regular-season playing time, but even that's iffy. If you're going to judge the Nuggets for this bet, you should probably look at the way they're lining up right now.
Many people believe that Jokic has been even better this season than in last year's MVP campaign because he has to carry this team more. The big fella has shown no signs of wearing down, which is a positive. But somebody stepping up to lighten the load in a final couple months of regular season play would be a nice bonus.
We could see them stumbling a bit into the #7 seed perhaps. They would still be in the driver's seat to make it out of the play-in from there and secure their postseason spot. The bottom line is we just can't imagine Jokic letting this team fall out of a postseason berth.
Cleveland Cavaliers (35-23, tied for 3rd in the East)
The Cavs have the same record as the Sixers and Bucks, yet their odds of making the playoffs are much more even-handed. And the reason for that is that those other two teams have done this before. Cleveland has been one of the league's great surprises, and it's easy to understand why bettors might be skeptical they'll avoid a collapse.
Led by Coach of the Year candidate JB Bickerstaff, the Cavaliers have bucked the NBA's trend towards smaller, quicker lineups. Instead, they play bully ball with rookie Evan Mobley, Jarrett Allen and Kevin Love off the bench. To balance it out, Darius Garland throws daggers from the perimeter while running the show.
The Cavs have lost several important pieces to season-ending injuries (Collin Sexton and Ricky Rubio) and yet have kept pretty consistent throughout the year. Will they feel some pressure on them if they suffer any more or hit a bit of a slump? Bickerstaff has had every answer so far, but it only gets tougher from here.
For this one, we'd either avoid it or take a 100 to 1 shot of a collapse. We don't think it will happen because they play tough defense, and defense doesn't slump. But the franchise's non-LeBron past recent history doesn't exactly inspire confidence that they'll make it easy on their fans down the stretch.
Boston Celtics (34-26, 6th in the East)
Boston had a nine-game winning streak snapped in the game before the All-Star Break, but they've put themselves into the #6 spot nonetheless with their hot play. It's all come together during this stretch, with Jayson Tatum and Jaylen Brown switching off monster games. To think that early in the season, there were rumors they were going to split these guys up.
Boston also appears to have made a canny trade deadline move in picking up Derrick White. For the past two years, their second unit was less than dynamic, and White changes a lot of that. The defense has also transformed in recent weeks, in large part because their defensive nucleus of Al Horford, Robert Williams and Marcus Smart have all been healthy.
Smart did sprain an ankle before the break, but it looks like it's nothing that will keep him out a while. Boston is just a half-game in front of #7 Toronto and 2 ½ over #8 Brooklyn at this point. They can't afford any letdowns, but recent momentum is certainly on their side.
Boston is by no means safe from the play-in tourney with the high-caliber teams breathing down their neck. But we could also see them pushing closer to Philly and Cleveland on top of them to give themselves a little more space. And they have the star play to get them through the play-in even if they should land there, so a "yes" bet seems pretty safe.
Brooklyn Nets (31-28, 8th in the East)
NBA championship contenders don't usually suffer 11-game losing streaks during the season. And yet there are some true believers who can see the Nets coalescing and putting everything together for a run. There is no doubt that their roster is as formidable as any of the league, and you have to recall they were toe away from beating the Bucks last year with Kevin Durant, a hobbled James Harden, and a lot of role players.
All eyes will be on Ben Simmons when he makes his first appearance in Brooklyn, presumably in a couple of weeks. If he's right, he fills in all of the areas where the Nets can sometimes be lacking: Size, rebounding, defense and ball distribution. Durant should be back before the playoffs, and, with COVID waning, there's hope that Kyrie Irving might again be a full-time player.
But we've been here before with this team. At some point, it has to be more than hypothetical and they have to get all their pistons firing all at once. And it's doubtful that will happen too soon before the end of the regular season, meaning that they might have to sweat out the play-in action just to be one of the 16 playoff teams.
That is one scary "yes" bet at -575. Most likely, they're in there when all is said and done. But a small bet on the "no" might be a better way to play the risk/reward game unless you have deep pockets for your wagers.
Minnesota Timberwolves (31-28, 7th in the West)
There were signs of this taking place late last year once Karl-Anthony Towns finally was healthy enough to play a bit. The Timberwolves have two bright stars in Towns and Anthony Edwards. And they've surrounded them with enough pieces to scare anybody they play in the postseason, as they're not all that dissimilar from the Hawks team of last year that tore through the East.
Like Cleveland, there has to be some doubt in bettors' minds about this team's ability to seal the deal. Defensively, they're not as stout as you'd like in a playoff contender. And that's the kind of thing that can really haunt them if they wind up in the play-in games and have to get key stops in close contests.
They were playing well into the All-Star Break, winning 7 of their last 10 contests. And even though it might seem trivial, it wouldn't be surprising to see Towns play with even more confidence following his 3-point Contest triumph this past weekend. The Wolves still have work to do, but, for a rare time in their franchise history, they seem to have the players capable of doing that work.
There isn't much value in a "Yes" bet, but that's probably the direction you should be going. Even in a play-in scenario, there isn't anybody below them right now who is that scary. A game on their home court should be enough to get the Wolves back to the playoffs since 2018.
Toronto Raptors (32-25, 7th in the East)
Nick Nurse is like the mad scientist of the NBA, trying anything and everything to give his team a chance against teams that are seemingly more stacked. His latest innovation is to turn his starting five into iron men who leave the game as little as possible. When he started making this move, the Raptors clicked and at one point went on an eight-game winning streak.
Concerns over players wearing down are understandable, and we still haven't quite reached the shank of the season where we might see it. But the Raptors are pretty healthy at the moment when you look at those five guys. And the sneaky deadline addition of Thaddeus Young gives them a veteran off the bench who can be useful in the playoff push.
Lost in all the hubbub about the extra playing time is the fact that Toronto is also going extremely small with this lineup, with Pascal Siakam essentially playing center. It's working to this point, but will matchups be an issue once if they end up in the play-in? Nurse probably has a plan, regardless of what happens.
A few of the key performers (Siakam, VanVlleet) have championship experience that will come in handy in a play-in situation. They're not likely to get rattled like a younger team might. We feel like the Raptors are a solid "yes" bet in this situation.
Los Angeles Clippers (30-31, 8th in West)
It's feeling more and more like a lost season for the Clippers, really through no fault of their own. They knew they likely weren't going to have Kawhi Leonard at their disposal this year. But they didn't know they were also going to lose Paul George, who remains without a timetable with an elbow injury.
On top of that, Norman Powell, their big deadline acquisition, promptly broke a bone in his food upon arrival, knocking him out for the near future. It looks like the Clips will have to roll with what they have. And Coach Ty Lue will try to scrape by with a team that's just good enough to hang around but not potent enough to really surge.
It's hard to see them getting out of the play-in scenario with the roster as it is. Winning games to get out of there can certainly happen with a short sample size, so that's their best hope. But it certainly looks like they'll need a few breaks from here on out, especially if one or more of the teams right below them starts to play a little bit better.
No offense to him, but a team with Marcus Morris as the go-to offensive option probably doesn't have what it takes to be a playoff team. We wouldn't even be surprised if the Clips missed even the play-in. Considering you're getting better than even money for it, "No" looks like an excellent wager here.
Los Angeles Lakers (27-31, 9th in the West)
The latest ankle injury to Anthony Davis seems like another dagger for a team that began the season with championship hopes. Those hopes were always a little far-fetched, of course. Los Angeles' roster construction was heavily flawed from the getgo, relying on the athletic ability of guys well past their prime while not including enough shooting.
Now it's on LeBron James to somehow get them out of the play-in round for a second straight season. Granted, Davis is supposed to be back at the very end of the regular season at his current injury timetable. But this team hasn't been all that great even on those rare occasions when that dynamic duo of LeBron and AD were able to suit up together.
And yet after those first seven teams in the West, there isn't anybody who's too scary for the Lakers to have to overcome in the play-in. Last year they had to knock off Steph Curry and a hot Warriors team to make their playoff appearance. The Clippers, Blazers, Spurs or Pelicans don't appear to pose the same type of challenge.
This isn't any kind of ringing endorsement of the Lakers possibly making a deep playoff run. They'll most likely get dumped quickly in the first round. But we can see LeBron willing them at least that far, so we'd go with "yes" here.
Atlanta Hawks (28-30, 10th in the East)
For some reason, the Hawks have an aversion to playing up to their potential in the first half or so of NBA seasons. They were a popular pick to ride the momentum of their incredible playoff run from a year ago into a top East seed this year. But instead, they sputtered out of the gate, briefly found their way, and have since settled into a mediocre even keel.
With the talent on this team, they shouldn't be anywhere near mediocrity. But they just haven't shown the inclination to lock down on the defensive end with the same kind of enthusiasm they show for running and gunning on offense. Coach Nate McMillan has also struggled to find a rotation that works, especially in end-game situations.
Trae Young is still putting up the numbers, but he's not getting enough help, consistently anyway, from the talented guys around him. Let's face it: no one will want to see this team if they get into the playoffs. But coming in from a #10 seed (where they stand now) is a lot to ask of any squad, even one used to upending postseason expectations.
The teams that they have to leapfrog just seem a little sounder at the moment. Perhaps their best chance would be to get past the Nets if that squad can't ever get straightened out. But a play-in exit seems to be the most likely ending point for the Hawks this year.
Charlotte Hornets (29-31, 9th in the East)
No team needed the All-Star break worse than the Hornets, as they limped in with losses in nine of their last ten games. They also received the bad news during that stretch of strained ligaments for starting forward Gordon Hayward. He is out indefinitely, and the timing simply couldn't be worse.
The Hornets sweet shooting has largely gone cold during the streak, and they don't have too many Plan B options on offense when they aren't hitting from deep. With Hayward out, Kelly Oubre has become a starter, which eliminates the edge they had with him coming off the bench. Charlotte also lacks the physicality that some of the contenders in the East can boast.
The hope is that the fresh young legs of LaMelo Ball, Miles Bridges and some of their other up and comers can help them finish strong. But instead, those guys might feel weary from having too much of the offensive burden on them. And the bench unit right now seems like one of the league's weakest, even with Montrezl Harrell added to the mix.
These odds would have seemed bizarre a few months ago, but that's how quickly fortunes can change. There isn't much value in a "no" bet at
real money wagering sites
. But that certainly seems the direction that the Hornets are headed, with even a play-in appearance now very much up in the air.
New Orleans Pelicans 23-36, tied for 11th in the West
The Pelicans did lose their last two before the break, understandable because those games were against the Grizzlies and the Suns. But they had won five of seven before that, picking themselves up off the mat nicely for first-year head coach Willie Green. It's been a combination of factors that have helped to jump-start a franchise that had been in the doldrums without Zion Williamson.
First of all, Brandon Ingram, one of the league's most underrated performers, finally got healthy for a good stretch. Green started toying with a two-big lineup, pairing Jonas Valanciunas with Jaxson Hayes, and the defense played better as a result. And the addition of CJ McCollum gives the Pels a proven scorer to take the heat off Ingram.
New Orleans also found a gem in rookie Herb Jones, whose all-around game fits nicely with the bigs and the scorers. They've got some games in the standings to make up, and they'll only hit the play-in at best. But this is suddenly a team getting respect around the league, with a chance to maybe make a surge at the perfect time.
New Orleans would be an interesting team in a play-in scenario, as they suddenly can boast a lineup that looks better both offensively and defensively than it has all year. Whether Green can get them over the hump remains to be seen. But value players should definitely have them circled at odds of 5 to 1 to make the 2022 NBA Playoffs.
San Antonio Spurs
The Spurs, who aren't winning any championships this year, unsurprisingly decided to sell at the trade deadline. Although they got Josh Richardson from Boston as well, the draft picks they got for former starter Derrick White were the real draw. Whether that makes San Antonio measurably weaker in the short run remains to be seen.
While White was established as a solid young player, the Spurs believe that Devin Vassell, their 2020 first-rounder, can step into the fray in his place. Vassell has shown flashes this year of breaking out. Certainly, getting him more run with budding superstar Dejounte Murray can only help his development.
Gregg Popovich has relied heavily on Murray, but then again, he hasn't had a lot of other options. There are some veterans here who would be nice supporting players on better teams that are getting a lot of run out of necessity. And young guys like Jakob Poeltl and Keldon Johnson might have already reached the ceiling of what they can do, which is why they need Vassell to become that second star on the floor.
It looks like another season that will end in the dreaded middle, not good enough to contend, and not bad enough to tear it all down. The Spurs probably won't be able to rise into the play-in game. A "no" bet at poor-paying odds is the only way to roll here.
Sacramento Kings
Give points to the Kings for at least trying to shake out of their doldrums. They made move after move at the deadline, trading away Marvin Bagley (not surprising), Buddy Hield (also not surprising) and Tyrese Haliburton (extremely surprising.) The centerpiece of the haul in return was Domatas Sabonis, who now stands to be the focal point of another below-average team.
Since the trade, the Kings have used Sabonis at center a lot, as they seem to have lost faith in Richaun Holmes. That will make them more explosive offensively, but they'll pay for it on the defensive end, which has long been a sore spot with this team. Meanwhile, Haliburton's controversial exit opens the door for rookie Davion Mitchell, who has been very promising, to become a regular.
The Kings lost their last two before the break, so the overhaul hasn't proved effective just yet. This new squad might be a bigger threat heading into the future. But it's hard to see things gelling on the fly considering how many changes were made, meaning that a late playoff run seems unlikely.
Because of their fast-paced style, the Kings always look better on paper than they are in reality. We're guessing that they pretty much stay bubbling just below the play-in group for the rest of the season. Even at 12 to 1, a "yes" pick doesn't seem likely enough to make those odds enticing.
Portland Trail Blazers (25-34, 10th in the West)
With a four-game winning streak before the break, Portland now finds itself clinging to the last play-in spot, two games in front of San Antonio and New Orleans. And, as we've said already, the West play-in possibilities, with the exception of Minnesota, don't look all that formidable. Somebody has to be the last team in, and Portland's recent play puts them in that mix.
The Blazers traded away three starters and are without their most important one (Damien Lillard) due to injury. They've given more responsibility to the last starter standing in Jusif Nurkic, and he has responded well to it. It often felt like he was being underused with Lillard and CJ McCollum dominating the ball.
On top of that, point guard Anfernee Simons is coming into his own with the increased playing time and is looking like a star in this league. Guys like Eric Bledsoe, Justice Winslow and Josh Hart seem eager to prove that they weren't being used properly in their former locations as well. It's a wild mix, but, as of now, it's been an effective one.
A Lillard return would likely tip the odds to a bit more even standing, but that's far from assured. The Blazers still have an uphill battle to get it done. But against some so-so competition in the play-in format, we'd rather bet the "yes" for value.
Washington Wizards (27-31, 11th in the East)
The Wizards came firing out of the gate at the start of the regular season and there was talk of them being one of the best in the East. But sustaining that proved tougher than expected. Instead of trying to get it back with the team with which they started the year, they blew it up.
Kristaps Porzingis was the big acquisition, and it's hard to get a read on how the oft-injured unicorn will fit because, you guessed it, he's been injured. As it turns out, it looks now like the Wizards will need all the offense it can get. Bradley Beal, who never looked right anyway this season, is out for the year with a wrist injury.
The Wizards are going to rely on youngsters (Corey Kispert, Deni Avdija) and injury comebackers (Rui Hachimura, Thomas Bryant) to fill the gaps in the lineup left by their trades. They'll ride Porzingis and Kyle Kuzma as the two main offensive options. It's a bit all over the place, and not very encouraging as they head down the stretch.
Maybe Porzingis will become a superstar as a #1 option and everything will fall into place. But this team most likely will limp home. "No" is the bet to make here, knowing you'll get little return.
New York Knicks (25-34, 12th in the East)
Much like their cross-country, major-market brethren the Lakers, the Knicks were flawed right from the getgo. The idea to bring more offense to the picture wasn't a bad one. But they did so with warmed-over veterans who simply haven't injected much life to the attach at all.
Those additions also took the stuffing out of their once-stingy defense, meaning that the Knicks have been caught between identities all year long. There's also been major regression from Julius Randle, who was such an integral part of their surprising play last year. Add in the injury to Derrick Rose and there's no surprise as to why they're floundering.
Knicks fans hoping for an injection of talent at the trading deadline came away disappointed when they added only Cam Reddish, who can't seem to crack Tom Thibodeaux's rotation. Long-term, it was probably wiser to keep their future draft picks rather than mortgage them on a lost season. But it also means that they'll probably fall short of the playoffs.
Don't fall for the history of the franchise when you make your bet. The Knicks aren't going anywhere this season. It's a "No" all the way here.
Conclusion
The NBA Playoffs will be hear before you know it, and these odds will be changing fast at the top gambling websites. It's best to strike now when there are values to be had. In that way, you should be able to make the most out of your wagers on who's in and who's out come NBA playoff time.
https://t.co/Pqxh2ExSNm Power Rankings, Week 19: Top 10 sees shake-up as season resumes after break

See where all 30 teams rank as the season picks back up after the 2022 All-Star break (via @johnschuhmann on 2/21)https://t.co/piOIX0ZpuH pic.twitter.com/5pqQ6ic1yT

— NBA (@NBA) February 23, 2022