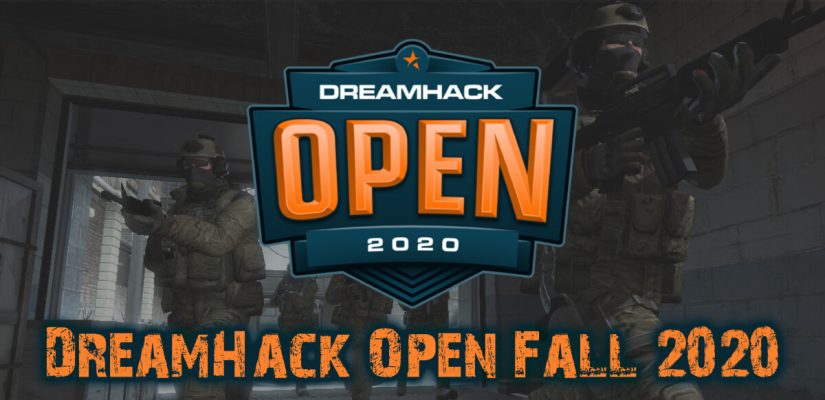 Our next CSGO betting campaign is just around the corner. Even though the American IEM XV New York event is still in full flow, the old continent is focusing its attention on the new kid on the block. As the title implies, we're talking about DreamHack Open Fall. More precisely, this piece is all about Dreamhack Open Fall 2020 betting tips and best opportunities. It's the typical CSGO event preview that you all know and love.
So, without further ado, let's check out the key facts before moving onto more concrete stuff!
Where To Bet on CSGO?
Oh, I see… you're another one of those enthusiastic CSGO betting wannabes. There's a tough road ahead of you, one that'll make you give all you got, your blood, sweat, and tears!
Don't get it twisted fellas, I'm just joking around! Betting on CSGO is pretty straightforward – you don't have to be a techie to figure out how things work. It will take some time getting used to things, but once you grasp on the basics, nothing will stop you from becoming esports bookies' worst nightmare!
But, how will you grasp on the basics if you haven't even placed an online wager in your life? Well, that's a question that comes naturally. Luckily, we have just the answer you need, a lengthy guide for finding the best CSGO betting sites. Not only will it help you understand the key characteristics of CSGO bookies, but will also point you towards the most reputable names out there. It's a must-read if you're on the lookout for a good CSGO betting platform to start your journey with.
Is Betting on CSGO Legal?
Whether or not CSGO betting is legal depends solely on where you live. The best practice as far as esports betting in general is concerned, is to check with your local authorities. They will have all the answers you need.
Worry not – chances are high CSGO betting is legal in your country. How come? Well, the wave of esports betting liberalization is hitting hard across the globe, meaning most western countries don't strictly prohibit gambling on professional gaming. Typically, online gambling regulators place esports in the same basket with sports betting, meaning the same rules apply to both.
Once again, it's best to contact your local authorities and double-check with them. Better safe than sorry!
How Can I Start Betting on CSGO?
First things first – you have to make sure betting on CSGO is legal in your country. If it is, simply find a proper bookmaker (check out the aforementioned guide) and you're halfway through the task!
Obviously, there's more to it than just finding a good bookie. You'll have to finish the registration procedure, confirm your identity, and deposit some money onto your betting bankroll. It's not that time-consuming, but it can be troublesome for people who aren't used to paying/buying stuff online.
On the bright side, most bookies have in-depth tutorials on how to do these sorts of things, so there's no point in going into further details here. I'm sure you'll get a hang of it. If not, you can always refer to our esports betting guide that packs all the necessary info in one place!
DreamHack Open Fall 2020 Betting Preview | Group Stage Predictions
If you came here looking for DreamHack Open Fall 2020 betting tips, you've come to the right place. We're here to provide you with a thorough analysis of all four groups, as well as potential outright winner betting opportunities.
Let's see if there's any value to this event!
Group A
Team Vitality
Fnatic
OG
Mousesports
Let's start off with group A that packs Vitality, Fnatic, OG, and Mousesports. All four teams are pretty competitive; they're all on the same level, and it will be thrilling to see how they play against each other in group A!
To be frank, there's no clear cut winner here. Heck, push the names around as much as you'd like, there's no way we can correctly guess the placements here. All four teams have what it takes to go through; all four teams have what it takes to win the group. If you ask me, the outcome of group B is going to be a matter of nuances!
Group B
G2 Esports
Astralis
Heroic
Endpoint
Astralis and G2 will be all up in that top-spot fight. Heroic too… Heck, perhaps the Danish underdogs run away with the prize… We all know they have what it takes; could they take the next step and catapult themselves to the upper bracket with style?
Endpoint is no pushover, though, but they lack both individual quality and experience to be considered a notable threat in group B. They'll have their chances of reaching the third spot, but it won't be an easy task, that's for sure!
Group C
GODSENT
BIG
Faze Clan
sAw
Have you guys heard about sAw? It's a brand new team from Portugal, formed by the former members of Giants Gaming. They did win a few events this year, but they're nowhere near the caliber of DreamHack Open. We're mainly talking about tier-B (or even tier-C) events here… events that don't feature any of European CSGO giants (pun intended). That said, sAw is the obvious outsider in group C. It would be a real miracle to see them qualify for the playoffs.
As for the rest of the bunch, I reckon Faze will top the group, building upon their recent IEM XV New York triumph. They'll be in for a proper fight with BIG, that's for sure. I'm sure you all remember the domination of tenacious Germans, one that put them at the top of the world, be it for only a short period. GODSENT will test the limits of both Faze and BIG, and could easily land on the second spot if given the opportunity.
Group D
ENCE
Ninjas in Pyjamas
Sprout
North
Even though group D doesn't have a single top-tier team (sorry ENCE fans, your team hasn't been the greatest lately), the competition won't be lacking, that's for sure! We got ENCE, NiP, Sprout, and North to make sure the level of competitiveness is at an admirable level.
As for concrete betting tips, I reckon the final placements will be much like the way the teams are placed right now. The Finns should finish on top, despite having a lackluster season. Allu and the boys ought to be able to handle everyone in their group. As for the elimination, I reckon Sprout will go down without a proper fight. They are coming into this event following a win on #PlayForBelarus, but there was no real competition that could test their limits…
Outright Betting on DreamHack Open Fall
Unfortunately, DreamHack Open Fall is another online event bookies are afraid to do outright winner betting odds for. It might seem silly at first, but the move is totally logical. You see, Europe has had eight different winners of notable events in 2020. Yep, eight different teams have won notable online events this year. Bookies no longer feel comfortable offering outright winner betting odds because, quite frankly, it's way too chaotic for their taste.
We can't blame them, really. That said, if you want proper outright winner betting opportunities, I'm afraid you'll have to wait for the IEM Global Challenge that's been scheduled for December.
Team Overviews
Our DreamHack Open Fall 2020 betting preview isn't over just yet! We still haven't covered any of the key teams, so let's fix that ASAP!
Astralis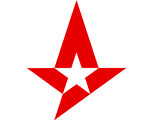 Astralis is coming into this event with a proper triumph. For those of you not in the know, Astralis have won the recently finished ESL Pro League S12 EU. They skipped IEM XV New York, and will be hoping to win their second consecutive event. From the looks of things, they might be on track to do so.
Astralis is in group B with G2, Heroic, and Endpoint. Obviously, The Great Danes shouldn't have any issues reaching the playoffs. However, they'll want to clinch the upper bracket, which means they'll have to defeat both Heroic and G2 to get there. It's not going to be easy, especially knowing recent head to head matches and overall forms.
There's one thing we need to emphasize here. You see, xyp9x still isn't back in the starting roster. He's set to join for the upcoming BLAST Premier Fall. Until then, es3tag will be Astralis' fifth man… and we have to say he's been pretty stellar thus far… much more than bubzkji, if we're being honest here.
Team Vitality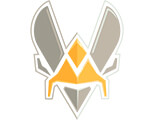 Vitality finally managed to string together a couple of fine campaigns. Unfortunately, though, they failed to win a single event, having ended up with three consecutive grand final losses. Yep, ZywOo and the boys just can't close out events; the same problem Team Liquid had back in their golden choke days.
What seems to be the problem with this Vitality roster? Well, ZywOo is definitely not it! The French prodigy is generally the best player on the server. Talking about being the very best, many people still label the 19-year-old as the best CSGO player in the world. And it could be true – he has the capacity and passion to be the greatest ever… but that still doesn't mean he can do everything on his own.
ZywOo needs to have a good backbone… he doesn't need to be surrounded by star players, but he does need an extra level of team cohesion that would allow him to do his thing. However, the arrival of misutaaa messed things up a bit. Luckily, it seems to have been only a short term thing, meaning we should see another fine Vitality campaign here. They are in a tough group AKA the group of death, but I don't think we'll see Vitality eliminated right off the bat.
Faze Clan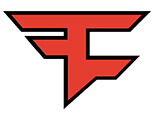 Faze Clan has finally had a proper campaign, following a whole year of lackluster performances and unimpressive displays. Could this be the turning point of this marvelous Faze Clan roster, or is it just a one-off thing that showcased a spark of their brilliance, and nothing else?
Well, either way, I reckon we'll see Faze Clan reach the upper bracket here. They won't need to bring their A-game here, though, since their group stage opponents are that demanding. GODSENT and sAw shouldn't cause too many issues, but BIG could be the problem here. Not a big one, but still a problem nonetheless.
It all depends on how NiKo comes into the event. We've seen time and time again just how much his performances affect Faze Clan's results. When his displays are on point, Faze Clan are winning matches. When he's not playing good (f.e. that group stage match against OG), his team falls apart pretty quickly.
If you're going to bet on DreamHack Open Fall 2020 matches, betting on Faze Clan isn't a good idea, really… At least not during the group stage. You see, they're known for having their ups and downs, and it's tricky to predict their little oscillations. In short, there are far better betting options than Faze Clan!
OG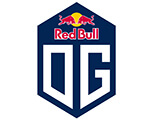 What's OG doing here? Is OG really a top side coming into this event? Well, their IEM XV New York performance definitely suggests that. They had an excellent group stage and they managed to smoothly transition their form to the playoffs. Valde and the boys did lose to Faze Clan in the grand finals, but it's the journey that matters, not the end result.
And the journey showed the true capabilities of this OG roster. They can be aggressive, they can be ruthless, they can clutch like the best of them… they can even be passive if necessary, especially on maps that aren't their natural picks. They showed off a stellar array of gameplay mastery, and put up a solid fight against NiKo's Faze, although the end result doesn't really do them justice. Even though most people see them as the weakest team in Group A, I reckon they'll go through to the playoffs… and with style!
Mousesports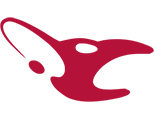 Mousesports is sort of like a wildcard nowadays. They pack quite the punch as far as the roster goes, and the newest addition (bymas) is doing just fine too. Still, they're just too risky to bet on. One week, they're trading blows with the best of them; the next week they're losing against ENDPOINT and Spirit. Their ESL Pro League S12 final placement might seem solid, but the fact of the matter is they defeated just ENCE and BIG….
Coming into this event, Mousesports will finally want a proper playoffs run, the last one dating all the way back to April. The German organization needs to get back up on their feet and return to where they belong – the very top of European CSGO… and that's something to keep in mind for our DreamHack Open Fall 2020 betting tips!
Who's who in the current Mousesports lineup? Ropz is still setting the tempo for the rest of the bunch. He's a level above everyone else, and Mousesports will need him at his best if they are to go through what's definitely the group of death on DH Open Fall.
Heroic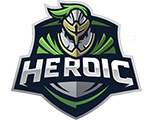 As you may have heard by now, HUNDEN has been struck by the ESIC ban hammer and suspended from his coaching role at Heroic. At the moment, the tenacious Danes are playing without a coach… but that shouldn't mess their form up that much. They already had one successful campaign without HUNDEN, a third-place finish on ESL Pro League S12.
Prior to that event, though, Heroic was absolutely smashing it out there, winning ESL One Cologne, and almost doing the same thing on DreamHack Open Summer. This time around, DH Open Fall is the occasion, and they'll be looking for another venture deep into the playoffs.
They have every right to hope for such an outcome. Despite a somewhat shaky display on IEM XV New York, Heroic is coming here with big expectations. They are in a tough group and might end up in the lower bracket, but knowing their tenacity, they'll put up quite the fight against both Astralis and G2.
Form-wise, they're on a four-match losing streak. However, TeSeS and cadiaN are in solid form and they'll be hoping to improve even more ahead of this event. If DreamHack Open Fall 2020 betting is something you're interested in, betting on Heroic should yield excellent value right from the kickoff.
CSGO Betting FAQ
It's as risky as you make it – there's no other answer here. We'll be talking about the dangers of addiction and self-control in the following paragraph, so let's just leave it at that for now!
Well, technically, it can! Anything can lead to addiction if done excessively, and the story is no different with CSGO betting… or any other type of online betting, for that matter. If you're worried you won't be able to control yourself once you start your DreamHack Open Fall 2020 betting campaign, take my advice and don't start! Stay away from it and never come back!
If, however, you're confident in your ability to control yourself without splurging through your savings, then CSGO betting can prove to be a highly entertaining hobby… and one that could yield some extra money every now and then.
The best CSGO odds can be found in our
where to bet on CSGO section
. It's near the top of the page and links to our in-depth CSGO bookies guide. If you're all about the best odds and you can never get enough of value hunting, that piece should be your next read!
Well, if we're talking about DreamHack Open Fall 2020 betting and nothing else, I reckon Astralis is your safest bet… quite literally! Yes, I know they don't have xyp9x just yet, but they've proven to be a proper behemoth with es3tag onboard. Bubzkji has fallen out of the equation, but that doesn't really matter in the grand scheme of things – Astralis is back and they're the main favorites to win this event.