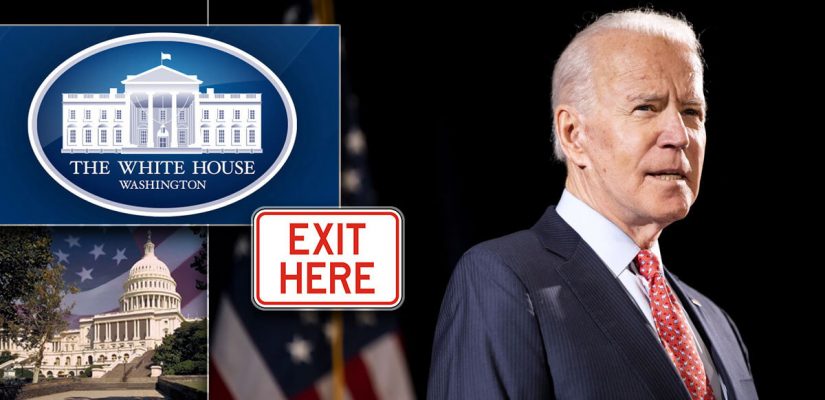 Happy Monday before Christmas, everyone!
We're finally in the home stretch. By now, like me, you've been inundated with never-ending streams of Christmas songs, pricey gift ideas, and peppermint-flavored sweet stuff for the better part of three months now — it'll be good to get this show on the road already. This Christmas-starts-on-Halloween nonsense is becoming a bit tiresome.
Especially when everything costs so damn much all of a sudden! We'll dive into that whole ordeal when we talk about the Biden administration and the many ways the Democrats are setting themselves up for a colossal humiliation in 2022 and beyond.
But first: Do you know what's more exhausting than three months of Christmas?
An overhand right from Jake Paul evidently — because he put Tyron Woodley to sleep this weekend. In humiliating fashion.
This ringside angle of Jake Paul knocking out Tyron Woodley is wild! ? #PaulWoodleypic.twitter.com/XVvQDgFBC2

— Chamatkar Sandhu (@SandhuMMA) December 19, 2021
Yeah, the former MMA champion took the fight on two weeks' notice and was always more of a wrestler than a striker, to begin with, but still; getting face-planted by a YouTuber with only a handful of fights under his belt is rough. I'm not sure the money is worth becoming a meme and taking such an enormous hit to one's legacy.
Speaking of taking hits to the legacy, my record of celebrity boxing picks just got smacked with a doozy.
Frank Gore and Deron Williams fought on the undercard of Paul vs. Woodley, and it went the opposite of how I predicted.
I wrote about 2,000 words on Williams being soft throughout his NBA career, compared to perennial iron man Frank Gore, only for the NFL running back to drop a split decision.
It was one of the sloppiest boxing matches ever broadcast, and Williams was about as dirty as the celebrity boxing world has ever witnessed.
Why did the ref just let Deron Williams do this to Frank Gore ? pic.twitter.com/x36XXOIza9

— Donald Braxton (@Donald_Brax) December 19, 2021
Regardless, he still scored the only knockdown and landed the bigger punches throughout a chaotic four rounds. I was wrong to pick the underdog; Gore's toughness could not overcome the massive height and reach disparity.
What I'm Betting on Today
Of course, none of this weekend's beatdowns can hold a candle to the absolute thrashing Joe Biden and Congressional Progressives took at the hands of Joe Manchin and Kyrsten Sinema.
The already stripped-down Build Back Better legislation was torpedoed without ever seeing the Senate floor, just as everybody warned would happen when progressives allowed it to be separated from the infrastructure bill.
The Squad and Co. were outfoxed and outplayed by the corporatist Democrats who delivered for their donors once again!
Everything played out exactly as designed by Pelosi, Schumer, Biden, and the rest of the corporate Dems. Now they'll take off for Christmas vacation, having shared the usual "oh shucks" in public and a hearty laugh behind the scenes.
Trust me, Manchin and Sinema are merely playing the roles they've been assigned. Dems always have a "fall guy" to ensure they accomplish nothing of any material value with the White House and Congressional majorities and shield most of the party from blame and backlash.
Privately Senator Sinema has been telling people it's not just her and Manchin who are opposed to #BuildBackBetter — many of their Democrat colleagues are opposed as well, but afraid to speak up. She tells them they're "hiding behind her skirt."

— Gregory T. Angelo (@gregorytangelo) December 19, 2021
2022 Red Tsunami Imminent
Unfortunately, for the Biden administration and its "moderate" allies, the overwhelming stench of failure and disappointment cannot be contained to two bought-off obstructionist senators. The masses are hip to the game.
It's really incredible how much energy and enthusiasm the Democratic Party has cost itself among younger voters.

— Walker Bragman (@WalkerBragman) December 20, 2021
The Democrats are looking shakier than ever ahead of next year's midterms and the 2024 general elections.
2022 US Senate Elections
Senate Majority

Odds

Republicans

-300

Democrats

+200
2022 US House of Representatives Elections
House Majority

Odds

Republicans

-700

Democrats

+400
Look at those betting odds; the Democrats are about to get smoked!
Out of touch coastal liberals have already mobilized, trying to convince social media that the solution is to "vote harder" and give the party larger congressional majorities so the two corporate sell-outs can't get in the way.
Everyone knows the DNC would find as many dissenting votes as necessary to block any genuinely progressive legislation, though, so good luck with that message.
Smart voters will appreciate that the response to this is not to reject the Democratic Party at the polls, it's to elect more Democrats so that Manchin is no longer relevant. https://t.co/P7RJhrVuQN

— Joyce Alene (@JoyceWhiteVance) December 19, 2021
Nobody Looks Worse than Joe Biden
The Biden administration has failed to deliver a single campaign promise, and Democratic voters – especially progressives who blindly believed they could "push Joe left" — are getting restless.
Suppose you're naïve enough to believe the Democrats are trying in earnest to get his things like a $15 minimum wage and college tuition forgiveness passed. In that case, you see the Biden administration as stupid and ineffective. They were just bulldozed by Manchin and Sinema after falling for their empty promises to negotiate in good faith.
Us more cynical observers see Biden and the usual corporate liberal suspects using their same old tactics and failing on purpose, which is even worse considering the state of the economy, pandemic, and country in general. It shows that no matter how dire the situation, they'll never forsake the donor class – not even in the face of societal collapse.
The Republicans are now favored to take back the White House:
2024 Presidential Election
Winning Party

Odds

Republicans

-150

Democrats

+110

Any Other Party

+2500
What's even crazier: Donald Trump has reemerged as the favorite to win the presidency in 2024!
| | | | |
| --- | --- | --- | --- |
| Winner of 2024 General Election | Moneyline Odds | Winner of 2024 General Election | Moneyline Odds |
| Donald Trump Sr | +250 | Mike Pence | +2500 |
| Joe Biden | +325 | Elizabeth Warren | +2500 |
| Kamala Harris | +800 | Tucker Carlson | +2800 |
| Ron DeSantis | +800 | Dwayne Johnson | +3300 |
| Pete Buttigieg | +1500 | Amy Klobuchar | +4000 |
| Nikki Haley | +1800 | Mike Pompeo | +4000 |
Betting Odds via BetOnline
Donald Trump – 2024 Presidential Election
The last Joe Biden wager I'll leave you with is the totals for his approval rating entering the new year.
O/U – Joe Biden's Approval Rating
Approval Rating on Jan 1, 2022

Odds

Under 44%

-150

Over 44%

+110
Since late August, the President's approval rating has been in the tank and shows no signs of recovering. Gas and food prices won't improve before January, so I'd say it's safe to bet heavily on the under.
Betting Odds via BetOnline
Joe Biden Approval Rating – Under 44%
Think of it as a little Christmas gift to yourself.