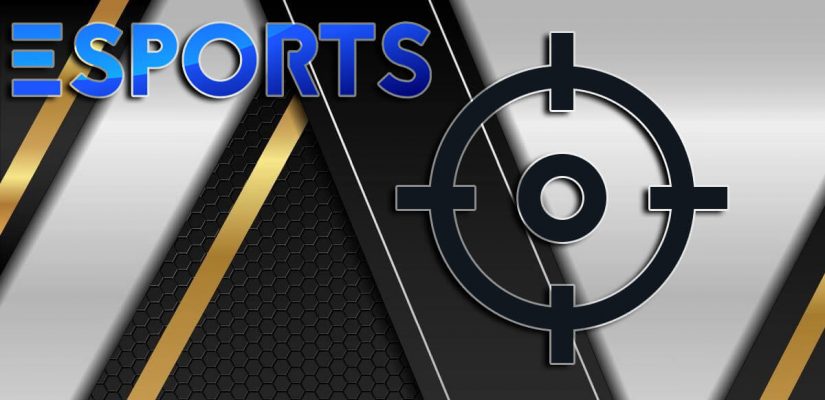 First-person shooters, more commonly known as FPS, enjoy plenty of popularity. Even though MOBA games are still the end-all and be-all of the esports industry, you can't deny the growing popularity of first-person shooters. Games like CSGO, Valorant and Rainbow Six are gaining massive traction, which is why we'll be taking a closer look at the biggest FPS events to bet on!
Biggest FPS Games You Can Bet on
There are four main FPS games you can bet on. Yep, just four titles worth your time and money. We're talking about massively popular shooters, each with its own unique things and each with its own hardcore fanbase.
Let's have a closer look!
CSGO
Counter-Strike: Global Offensive is almost a decade old now. Still, it's by far the most popular FPS game, one that's still going strong and has a very active esports scene spreading across several continents.
CSGO esports scene is still keeping its decentralized nature, though there had been attempts in the past to enlist a franchised system. Despite some events having partnered (read franchised) teams, there are still wildcard spots that are keeping potential Cinderella stories alive and kicking.
As for the very nature of the game, CSGO is a tactical FPS with short TTK (time to kill) mechanics, revolving around bomb planting and defusal scenarios. Every map is played to 16, with 15:15 being the basis for overtime. The majority of matches are played as best of threes and/or best of fives.
Valorant
Next up, Valorant! Riot Games' FPS wunderkind is by far the newest game on the list. It's a brand new franchise that's meant to be a highly competitive esports franchise before anything else. The game had not even been out yet and we've already seen numerous esports events taking place.
Fast forward almost two years and its esports scene is showing plenty of promise.
Valorant Champions Tour is the bread and butter of the game's esports scene. Riot Games made sure they oversee everything that goes on as far as competitive play is concerned. The scene is completely centralized around the VCT, with three tiers of competitions – Challengers, Masters, and Champions.
In our first episode of NXT-UP in 2022, meet the team that's taken down 2 NA powerhouses to start off #VCT Challengers. pic.twitter.com/ru6OG40O7W

— VALORANT Champions Tour (@ValorantEsports) February 23, 2022
As for the game itself, it's similar to CSGO in terms of map variations, gameplay mechanics (short TTK) and bomb defusal scenarios. Differences and variations are present, but they're not that significant. Maps are played to a maximum of 25 rounds, with thirteen being the decisive win. As with CSGO, most big competitions opt for bo3s and bo5s instead of just single-map matches.
Rainbow Six
Let's not forget about Rainbow Six either! This game is in many ways different to the above-mentioned two. It has long time-to-kill mechanics, lots of different operators with unique in-game abilities, and is based around tactics more than anything else. True, tactics are important in CSGO and Valorant, but Rainbow Six's mechanics go much deeper… much, much deeper!
Discover what the future holds for Siege with this Year 7 Roadmap! pic.twitter.com/LN7fyBDZm2

— Rainbow Six Siege (@Rainbow6Game) February 23, 2022
However, Rainbow Six is nowhere nearly as popular as Valve's and Riot Games' FPS esports. The main reason isn't the lack of interest but the fact the game is insanely difficult to follow from a viewer's perspective. It largely depends on the map too, but in most cases, Rainbow Six action is way too complex and varies from confusing to even the most experienced gamers, to outright batshi* crazy to your average esports fan.
Call of Duty
Last and, unfortunately, the least – Call of Duty! Yes, Call of Duty esports still exists, but it's nowhere near Rainbow Six let alone Valorant and CSGO.
The sponsorships are there, big teams are there, professionally-organized competitions are there too… However, the experiment by the name CDL didn't end up on the positive side of esports history.
You can still bet on some Call of Duty matches, but knowing the current state of affairs in the CDL, there are far better FPS events to bet on!
Biggest FPS Tournaments to Keep Tabs on
Now that we've seen the biggest FPS games you can bet on in 2022, let's focus on their biggest events. We've already mentioned some of them, but we'll be properly covering them in this section. Let's roll:
CSGO Major Championships
Let's start with the biggest of the bunch – CSGO Major Championship! It's the biggest CSGO event, the highest level of CSGO competitive play orchestrated by Valve but organized by third-party event organizers. Whether we're taking ESL, DreamHack, PGL, or others, CSGO Major Championships are undoubtedly the biggest FPS events you can bet on!
They have millions in prize money, more than 20 participants, and usually last for quite a while (two weeks up to a whole month). CSGO Majors bring forth all the best teams in the world and feature grandiose playoffs in some of the most mesmerizing esports venues across the globe.
Betting-wise, CSGO Majors always have the best coverage by CSGO betting sites. These massive events are not only the most popular ones on Twitch, but also the most active niches in the betting sphere too. If you're interested in betting on FPS titles and you love CSGO, the next Major is what you should be aiming for.
Valorant Champions
Valorant Champions 2021 was a proper spectacle, to say the least! There was $1 million in prize money and sixteen highly competitive teams that provided the fans with just short of two weeks' worth of high-stakes competitive action.
Main Events start this weekend in #VCTJP

Here are the teams you'll see in Week 1. pic.twitter.com/Eoh8hZa5Yp

— VALORANT Champions Tour (@ValorantEsports) February 22, 2022
Valorant Champions is like the grand finale of the VCT (Valorant Champions Tour). The inaugural ceremony and event held in Berlin exceeded everyone's expectations, that's for sure. Bookies had plenty of action in the betting department too, which suggests we're going to see plenty more Valorant Champions events in the future.
Six Invitationals
Next up, Rainbow Six Invitationals. Year in and year out, Six Invitationals remain the biggest and most significant events in the Rainbow Six competitive sphere. Sure, Majors are important too, but they don't come anywhere near the Invitationals.
It's not just about the prestige or the grandiose occasions typically held in mesmerizing esports venues. It's not even about hefty prize pools that climb to $3 million USD. It's about the thrill of the chase for numerous teams who get a chance to perform at the game's grandest stage. That's what it's all about – that's the event you want to win if you play Rainbow Six for a living.
As for betting on Rainbow Six, lots of esports bookies will have you covered. A simple Google search will tell you all you need to know, no worries!
Call of Duty League
The 2022 CDL season is underway! The regular season started last month but will last all the way through late July. The playoffs will start shortly after, once again promising a proper spectacle… though a spectacle that doesn't seem to be getting much attention.
Presenting the official bracket for the @OpTicTexas Major I ?

Who you got taking it all? ? #CDL2022 pic.twitter.com/IdNyH3tzlO

— Call of Duty League (@CODLeague) February 20, 2022
Statistically, the 2021 CDL stats show us 92,622 viewers on average, with peak viewership (238,794) coming for the grand final between Atlanta and Toronto. To put things into perspective, the last CSGO Major (PGL Major in late 2021) had 593,061 average viewers and just shy of 2.75 million peak viewership during the grand finals between G2 and NaVi.
Talk about a massive difference, huh?
Conclusion
That would be all for our piece on the biggest FPS events and games to bet on this year. We've gone through both lists, we've checked out what they have to offer – now all that's left to do is to place some CSGO bets. Enjoy and, as always, may the odds be in your favor!