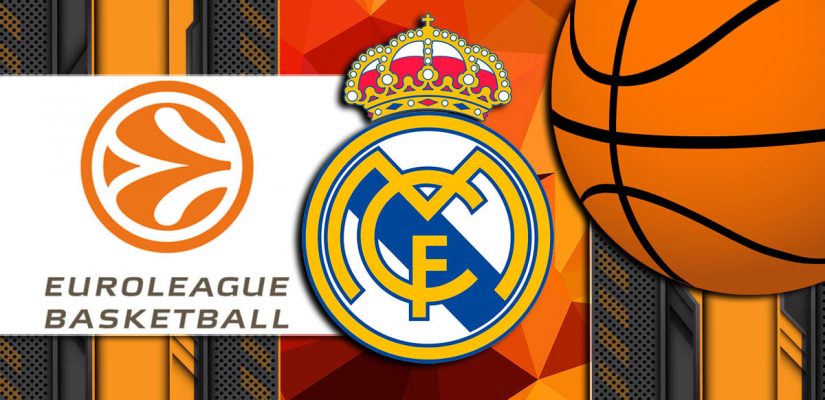 If you're a fan of the NBA, there's a good chance you've heard of the EuroLeague. Unlike the NBA, which consists of 30 teams all located within North America, the EuroLeague consists of 18 teams spread throughout Europe.
The EuroLeague is essentially Europe's basketball equivalent to the UEFA Champions League, which is the world's pre-eminent club soccer tournament. Every team in EuroLeague plays a domestic season within their own national league in addition to a EuroLeague campaign. 21 different teams have won a EuroLeague title since the competition's inception, with 13 clubs having won on multiple occasions. Real Madrid have won more EuroLeague titles than any other club in history with 10.
Even if you're in the United States, EuroLeague basketball betting is still available. Most of the top basketball betting sites in the industry offer EuroLeague odds, including game lines and futures bets. BetUS, for example, already has odds posted with regard to the 2021-22 EuroLeague title. The full odds to win, as of February 22, are listed below:
Zenit St. Petersburg:
+1600
EuroLeague Format
The EuroLeague regular season is essentially a double round-robin format consisting of 34 games. Each team in the league will play every other team twice, once home and once away. The top-eight teams in the standings advance to the playoffs.
Each playoff series is a best-of-five-game format against the same opponent. Teams with a higher seed have home-court advantage for three of the five games in a given series. The winners of the first-round playoff series will advance to the Final Four, which will take place at a predetermined neutral site. The Final Four weekend will host both semifinals, a third-place game, and a championship game. Unlike the first round, the Final Four format is single-elimination, which leaves very little margin for error.
13 of the 18 EuroLeague teams have annual licenses to participate in the league. Each of those clubs are members of the Shareholders Executive Board, and they're guaranteed a spot in EuroLeague every single season. Those 13 teams with annual memberships are:
The other five EuroLeague places are subject to change.
One team holds a two-year wild card window.
Two other teams have one-year wild card windows, while the other two places are given to the two finalists from the previous season's EuroCup, which is the second-tier European basketball tournament held every year.
The five current EuroLeague participants holding part-time spots in the league are:
Who Won EuroLeague Last Year?
Real Madrid are the all-time EuroLeague title leaders with 10 championships, but it's been a few years since Los Blancos lifted the trophy. Real haven't won EuroLeague since the 2017-18 campaign.
Which is something of a drought by their standards.
CSKA Moscow are second all-time with eight EuroLeague crowns along with another six seasons in which they finished as runners-up. The Russian side last won the title in 2018-19. Maccabi Tel Aviv and Panathinaikos have each won six championships.
Anadolu Efes won the title for the first time in the club's history. The Istanbul-based club have a long rivalry with another Turkish EuroLeague side, Fenerbahce. Anadolu Efes' EuroLeague title a season ago was rather shocking considering the team had failed to qualify for the playoffs the year prior.
However, they were runners-up two years ago in both the Turkish Cup and EuroLeague, which they ultimately lost at the hands of CSKA Moscow. Anadolu Efes have claimed two of the last three Turkish League crowns, as well.
Who Is Favored To Win EuroLeague This Year?
As mentioned previously, Barcelona have the best basketball betting odds of any club to win the 2022 EuroLeague title at +220. This is despite the fact that Barcelona have won EuroLeague just twice before, with their last win coming way back in 2010.
NBA fans may recognize several of the players on Barca's current roster.
Former Chicago Bull Nikola Mirotic is currently the EuroLeague's leading scorer, averaging nearly 17 points per game so far this season. Nick Calathes, Alex Abrines, and Dante Exum are all important rotation pieces for head coach Sarunas Jasikevicius' side.
Barcelona is currently first in the EuroLeague table at 20-5 overall this season. That puts them slightly ahead of arch-rivals Real Madrid are percentage points behind Barcelona despite having the same 20-5 record.
Barca is technically in first by virtue of their 86-68 triumph over Real in the basketball version of El Clasico back on February 11. This past weekend, Barcelona picked up another win over their rivals with a 64-59 triumph in the Copa Del Rey final.
Rokas Jokubaitis, the #Knicks 2021 second-round pick, has been extremely efficient in EuroLeague play this season, shooting 57.7% from the field and 57.1% (!!) from downtown.

And this past weekend, his clutch playmaking led Barcelona to a EuroCup titlehttps://t.co/sNSqARu5t3

— Tommy Beer (@TommyBeer) February 22, 2022
Barcelona leading Real in EuroLeague play is somewhat surprising considering the Madrid-based side is leading the Spanish La Liga. Real Madrid sit first at 17-4 in La Liga, while Barcelona is in second at 14-3.
However, Barcelona still have four games in hand over Real by virtue of a number of postponements. Milano sits in third place in the current EuroLeague table at 17-7, followed by Olympiacos (14-9), Zenit St. Petersburg (14-9), and CSKA Moscow (14-10).
If the season ended today, UNICS (13-11) and Fenerbahce (12-10) would nab the last two playoff spots. Defending champions Anadolu Efes sit at just 12-12 and on the outside looking in at the current playoff standings. Bayern Munich (12-12) and Monaco (12-13) are also still in the hunt.
Which Team Will Win EuroLeague in 2022?
Based on the standings, Anadolu Efes look overvalued at their current +800 odds to repeat as EuroLeague champions. The Turkish side wouldn't even qualify for the playoffs if the season ended today. While there is still more than enough time left in the campaign to rectify that situation, there is still no real reason to expect them to suddenly catch fire. Pass on the reigning champs to repeat.
Given the odds at the top:
I slightly prefer the value on Real Madrid at +300 over Barca at +220. Real has a number of established veterans leading the charge in Sergio Llull and Rudy Fernandez. Former NBAers Anthony Randolph, Trey Thompkins, and Edy Tavares have also found homes with Los Blancos. Tavares, the 7'3" former backup center for the Atlanta Hawks, currently leads the EuroLeague in both blocked shots (1.9) and field goal percentage (75.7).
At this point, it looks as though this season's EuroLeague title will come down to the two Spanish giants. Real Madrid have a much better track record when it comes to winning this competition, and I think that experience may ultimately come in handy if the two rivals ultimately face off in the EuroLeague playoffs.
Successfully betting on basketball is all about finding an edge in the odds. These two teams have the same record, and I wouldn't overreact too much to Barca's recent wins over Real. These two teams are essentially evenly-matched. Barcelona's confidence should be at an all-time high given their recent success at the hands of Real, but there isn't much separating the sides.
As a result, I'd much rather take a stab at Madrid's +300 odds than try Barca at the current +220 number.