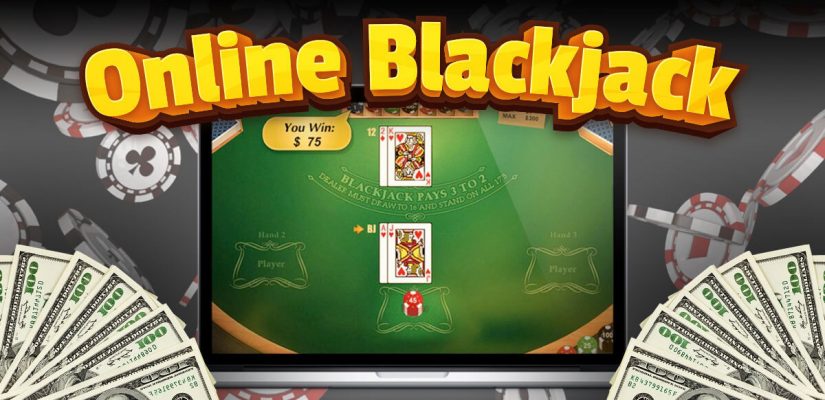 Online blackjack has served as a convenient alternative to the land-based version for decades. You can get started with the online version just by grabbing your smartphone and visiting a gaming site.
Mobile blackjack lets you enjoy this game for free or real money. The latter version actually gives you a chance to win some cash.
However, you may have concerns about whether or not real-money online blackjack is legal. If so, you can get a better understanding on the legality by reading the following guide.
Everything Depends Upon Where You Live
No hardline answer exists for whether or not real-money mobile blackjack is legal. Instead, everything depends upon which state and country you live in.
The UK, for example, offers a fully regulated online gaming market. You can easily find legal mobile blackjack games here. North Korea, on the other hand, exercises strict controls on internet gambling. You definitely won't be able to enjoy online blackjack legally here.
I'm going to discuss more on how your location affects the game's legality. As a general point, though, you must understand the laws in your area before knowing whether real money blackjack is lawful.
Some Jurisdictions Have Completely Regulated Markets
Ideally, you'll live in a state/country where internet gaming is completely legal and regulated. This way, you don't have to worry about if you're in the right when playing online blackjack.
Of course, you should still know the specific laws in a regulated jurisdiction.
The minimum gambling age is the most important. It can range anywhere from 18 to 21 years old depending upon the location.
Some States/Countries Are Grey Markets
Certain jurisdictions have what are referred to as "grey markets." They don't necessarily have a stance for or against internet gambling. They mostly treat it as a non-issue.
The same states and countries haven't updated their laws to cover online gaming. As a result, many offshore casinos serve these jurisdictions. Offshore casinos are those that don't hold licensing in the places that they serve. For instance, many offshore casinos serve US players without licensing.
Online gaming isn't technically illegal in such markets. Therefore, you can still play internet blackjack without worry in the situation.
Online Blackjack Is Banned in Certain Jurisdictions
In the worst-case scenario, you'll live somewhere that completely bans mobile gambling. As a result, you won't be able to legally enjoy online blackjack.
Countries such as China, Cuba, and North Korea ban internet gaming. They also feature firewalls that make it difficult for people to access online casinos.
You probably won't face stiff punishments for a first offense in these countries. Nevertheless, you're better off avoiding online gambling in a totalitarian country.
Know the Laws in Your Homeland
The key in all of this is to fully understand the laws in your given jurisdiction. As long as you know the gaming laws in your state and country, then you'll have a definitive answer on whether or not real-money online blackjack is lawful. You can see the gaming laws in American states here.
Some states differ drastically from the rest regarding their laws.
Louisiana, for example, bans all forms of internet gambling. Other states, such as New Jersey and Michigan, for instance, offer fully regulated online gaming.
Assuming you like to gamble online while traveling, then you'll also want to learn the laws of whatever state/nation you're visiting.
Remember, ignorance is no excuse if you get caught breaking laws. That said, you definitely want to know the rules of your travel destination.
Will You Be Arrested for Playing Real Money Blackjack Illegally?
As mentioned before, you're better off not playing real-money mobile blackjack in a place where doing so is illegal.
You risk a fine and potential jail time if caught.
Nevertheless, you might not necessarily be arrested just for playing illegally. Many gamblers in countries where online gambling is illegal still play blackjack and other games.
As always, much depends upon the state/country where you're playing.
You have a better chance of getting away with illegally playing online blackjack in Thailand, for example, versus North Korea. Thailand has strict rules against all unapproved forms of gaming. Unlike North Korea, though, they don't take such a drastic approach to enforcing minor violations.
Again, I'm not recommending that you play internet blackjack in Thailand or anywhere elsewhere where online gaming is unlawful. Instead, I'm just pointing out that you won't automatically be arrested in every case.
Tips for Enjoying Real Money Online Blackjack
Provided you live in a regulated or grey market, then you'll be able to play real money internet blackjack. The following tips will help you enjoy yourself more in the process.
Try Free Online Blackjack First
Most online casinos allow you to play blackjack completely free.
If you've never played the game online before, though, I highly suggest you try the demo mode.
Free mobile blackjack helps you accomplish multiple goals:
Test out the specific blackjack game.
Try out the casino.
Practice the game before risking money.
Provided you live somewhere where real-money online blackjack is illegal, you might also be able to play the free version without worry.
Law enforcement is less likely to crack down if you're not actually gambling anything.
Learn Basic Strategy
You're undoubtedly not interested in losing when playing internet blackjack. That said, you should take the time to improve your skills before playing for real money.
Luckily, blackjack strategy isn't as difficult as it seems at first glance. You can quickly learn how to play like an expert just by using a strategy card.
You might also consider using a free blackjack trainer. These trainers, which point out when you make correct and incorrect strategy decisions, are available for free on certain websites.
Look for Games with Favorable Rules
Strategy is only part of the equation when boosting your chances of winning in blackjack. You also want to find games with the best rules.
Many tables differ in terms of the rules they feature.
Some tables, for example, only pay 6:5 on a natural blackjack instead of 3:2. The 6:5 payouts increase the house edge by a whopping 1.39%. The number of decks is also a notable rule. A single deck lowers the house edge by 0.56% when compared to an eight-deck game.
The most-important rule is that a game pays 3:2 for a natural blackjack instead of 6:5. However, you should also keep the number of decks and a few other rules in mind too.
Take Advantage of Blackjack Bonuses
One advantage that online casinos offer over land-based establishments is that they have bonuses. They especially like to give out slots bonuses.
However, you can also find blackjack bonuses at certain online casinos. These deals match a percentage of your deposit. After meeting terms and conditions, you'll get to cash out winnings from the bonus. Playthrough is an important term to consider when going for bonuses. It determines how much you'll need to bet before withdrawing the winnings.
As far as blackjack goes, rollover between 60x and 100x the bonus is fair. Anything higher than this makes it difficult for you to actually make money from a bonus.
Conclusion
The issue of whether real-money online blackjack is legal isn't just a yes or no question. Instead, it entirely depends upon where you're located and the given jurisdiction's laws.
Some states and countries feature regulated markets where online gaming is perfectly legal. In this case, you just need to be of the right age to play for real money.E
Even grey markets provide an opportunity to play without fear. They don't have a strong stance on online gaming, meaning you can get away with playing blackjack.
You should avoid playing this game online when doing so is illegal. A small percentage of countries outright ban any form of real-money online gaming.
You may not necessarily be arrested when illegally playing internet blackjack. Nevertheless, it's still a good idea to follow the local laws.